My friends Tomo, Sammy and Beckto
So yet another, and possibly the last, Coney Island Mermaid Parade is history, and I have to say this was perhaps my favorite of all the ones I've ever been to.  The weather was just perfect: breezy, cool, and sunny.  The crowds were immense and incredibly positive and festive.
Our troupe the Brooklyn Bombshells, 50-some lindy hoppers dressed in our mermaid-y best, dancing up a storm and spreading lindy love all over Surf Avenue.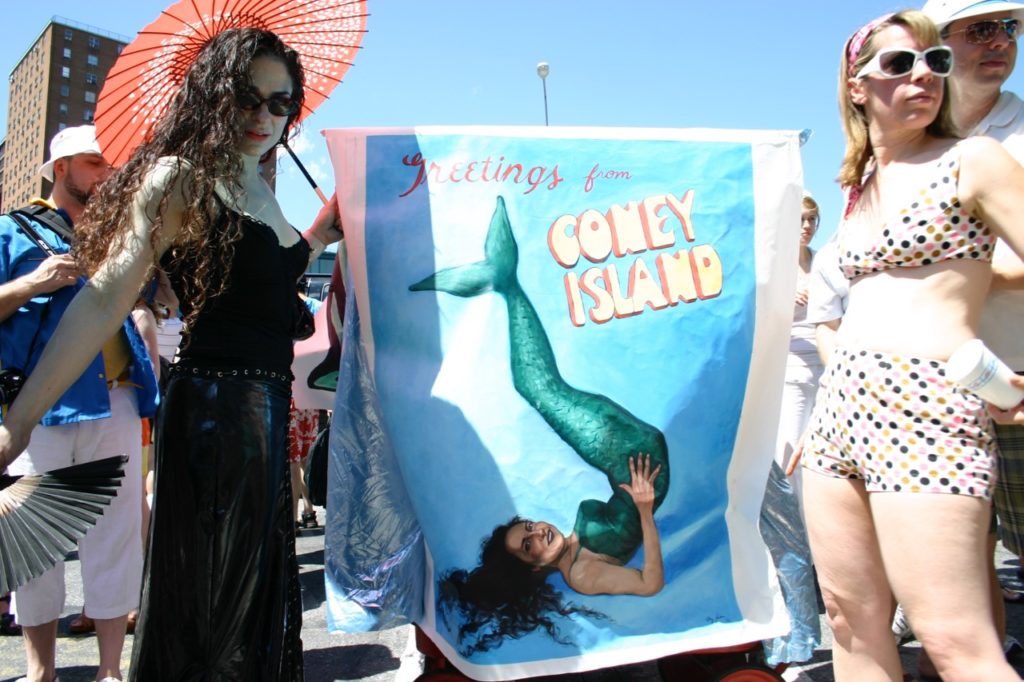 Our dance routine was top-notch, wowing the crowd and seeming to impress the judges.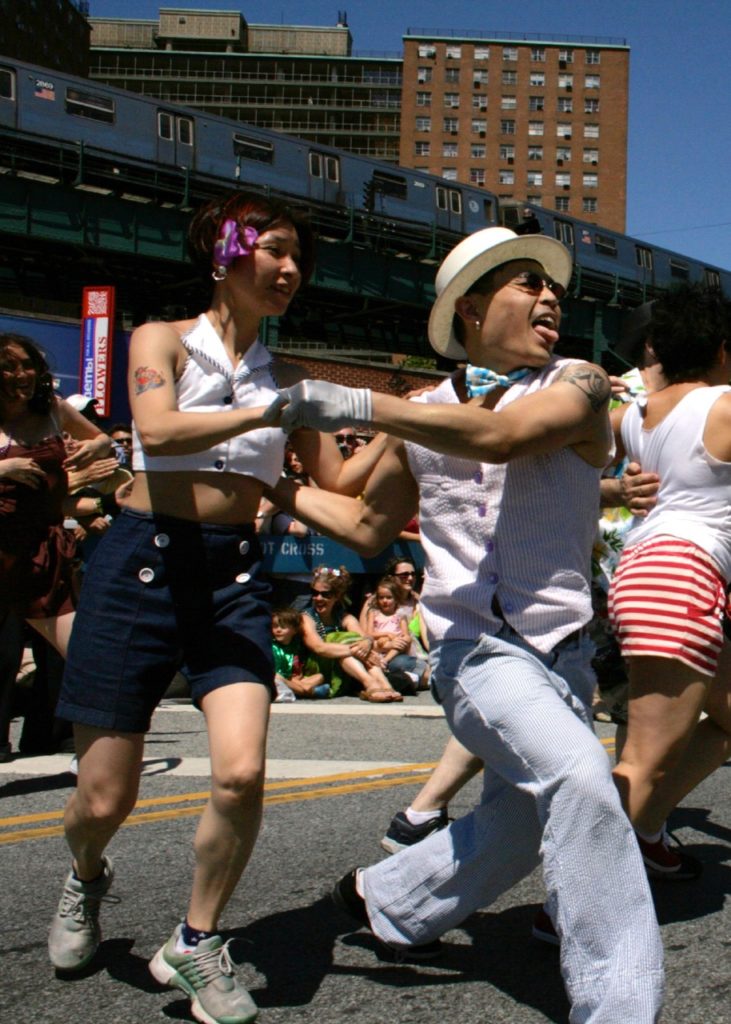 We finished an amazing day hanging out at a bar in Park Slope, reminiscing and enjoying the good vibe. Just a perfect summer day.
Here's my few pics, and lots of much better pictures from the Mermaid Parade 2007 group on Flickr.
---
UPDATE 6/27/07, 3:30PM: It looks like our group won for "Best Marching Group"! Woot! Go, us!