I've been bouldering for about a year, and feel like I'm making decent progress and more importantly having a really fun time. Today was my first time participating in a bouldering competition at my gym, Planet Granite.
Bloc Party is an annual contest that invites all boulderers, from beginners to advanced, to compete in a fun and welcoming way.  Any member of the gym (and their guests) can participate.
I've not been feeling well this week, but decided to check it out anyway. Boy, was I glad I did!
When you enter the gym, all participants are given a card with a numbered list of ungraded problems that are scattered around the gym. For each problem you complete, you get a certain number of points, corresponding to the difficulty of the problem. The top five problems get tabulated into a score. The participants with the highest scores move on to the contest finals.
The top five men and women climbers compete against each other, facing three very difficult problems. The climber who tops the most problems wins.
That said, it feels more like a party than a competition. There's free food, beverages, dope tee-shirts for all participants, and a huge cash prize for the winners! Yes, it's quite crowded. But there is a chill vibe, with people just hanging out, encouraging each other, sharing beta.
It's a pretty brilliant way of bringing your climbing community together. Literally everyone can participate, from first-timers to seasoned pros, young and old.
I really like the process of verifying that you actually scended a particular problem. In the rules, two other people have to sign your card, affirming that you did indeed finish the problem. It's a fun and easy way to get people to interact with each other, while also helping keep the competition honest.
And then came the finals later in the afternoon, after our scores were tabulated. The finals were so much fun to watch! I've watched a lot of climbing competitions online. But watching in person is so much more exciting. The crowd cheers for and encourages everyone, whether they scend or not. You get to see some amazing climbing up close. Here's Chloe scending a particularly hard problem that none of the other female climbers were able to beat. The crowd loved it, as you can see.
There were so many other thrilling moments that day!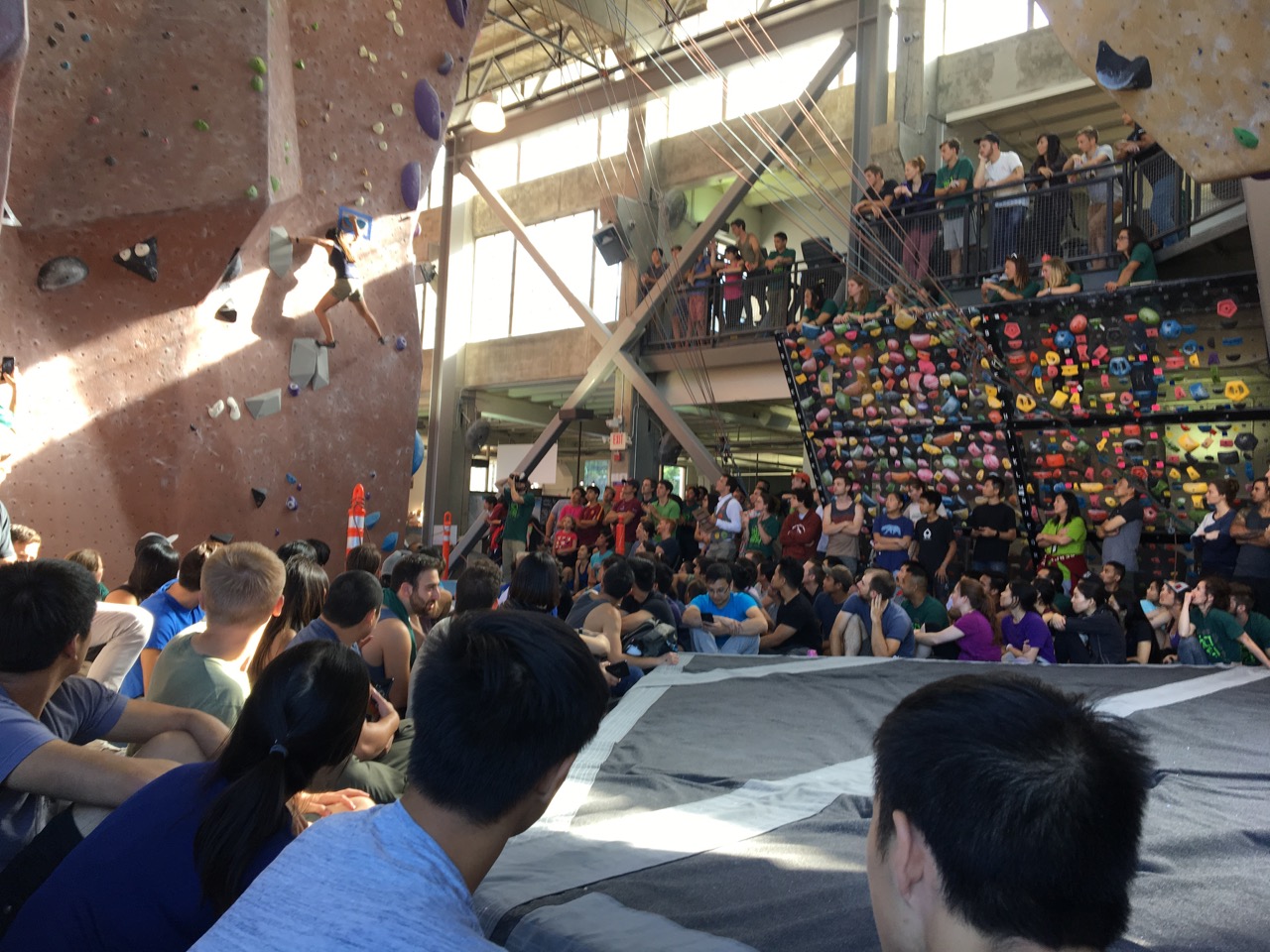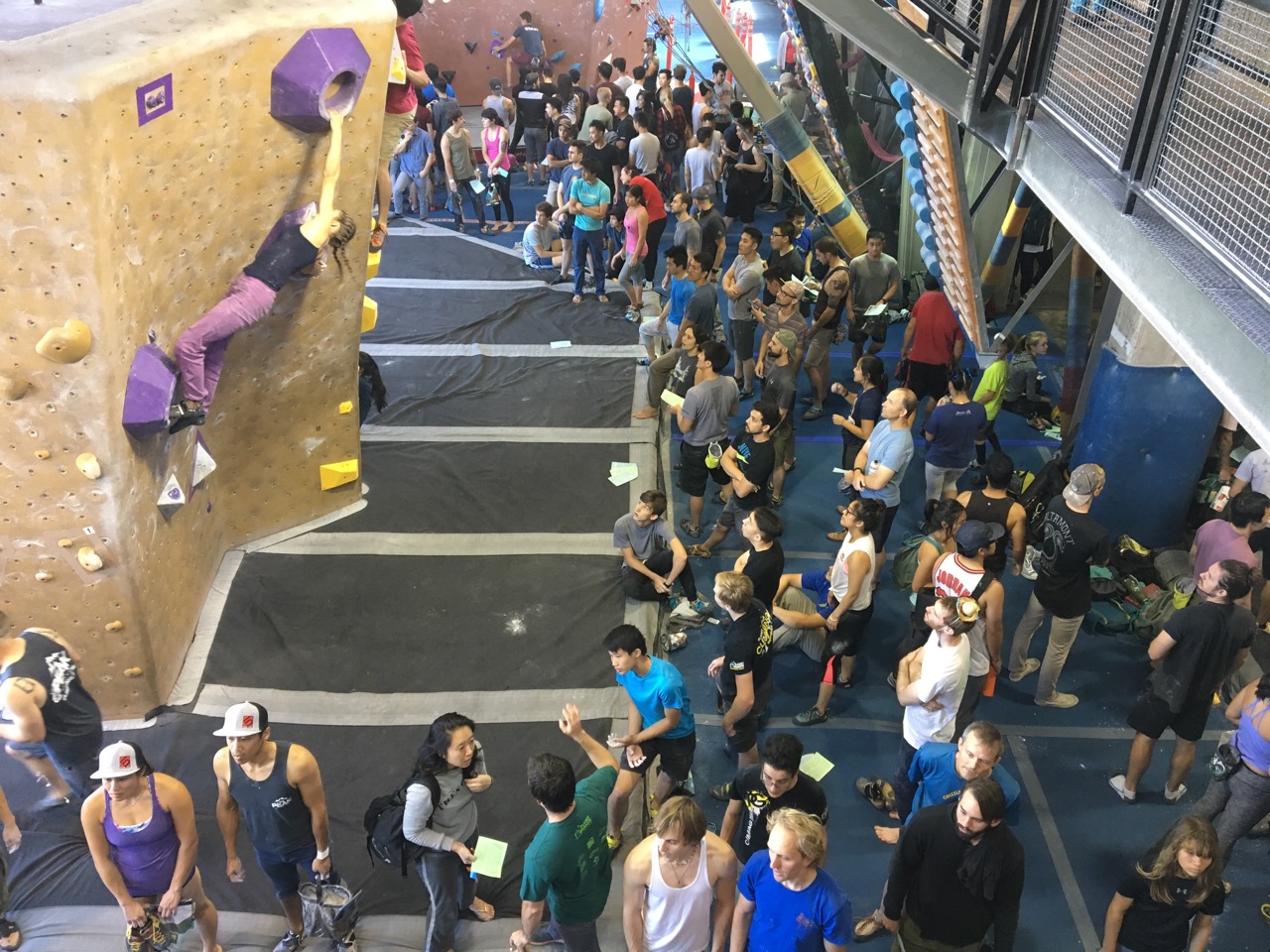 Such a fun day of bouldering and community! I can't wait to go back and try all the rest of the problems I didn't have a chance to tackle today.