I recently took my 10 year old cat Mole Negro in for a visit to his vet for his annual check-up. Apparently he's in good health for his age, about at his target weight, and no real issues she could find. But she did mention that there was some plaque buildup on some of his teeth, which could worsen if not dealt with.
The vet said that often cats will get some kind of gum disease that will lead to them losing teeth if not dealt with. Then you will have to put them on a special soft food only diet, which is a drag. That sounded terrible to me.
She mentioned that I could have Mole's teeth professionally cleaned, which was very expensive, or I could start trying to brush his teeth myself. I decided to try the brushing route and see how it went.
I went online the next day and bought some special cat toothpaste, that came with two kinds of brushes.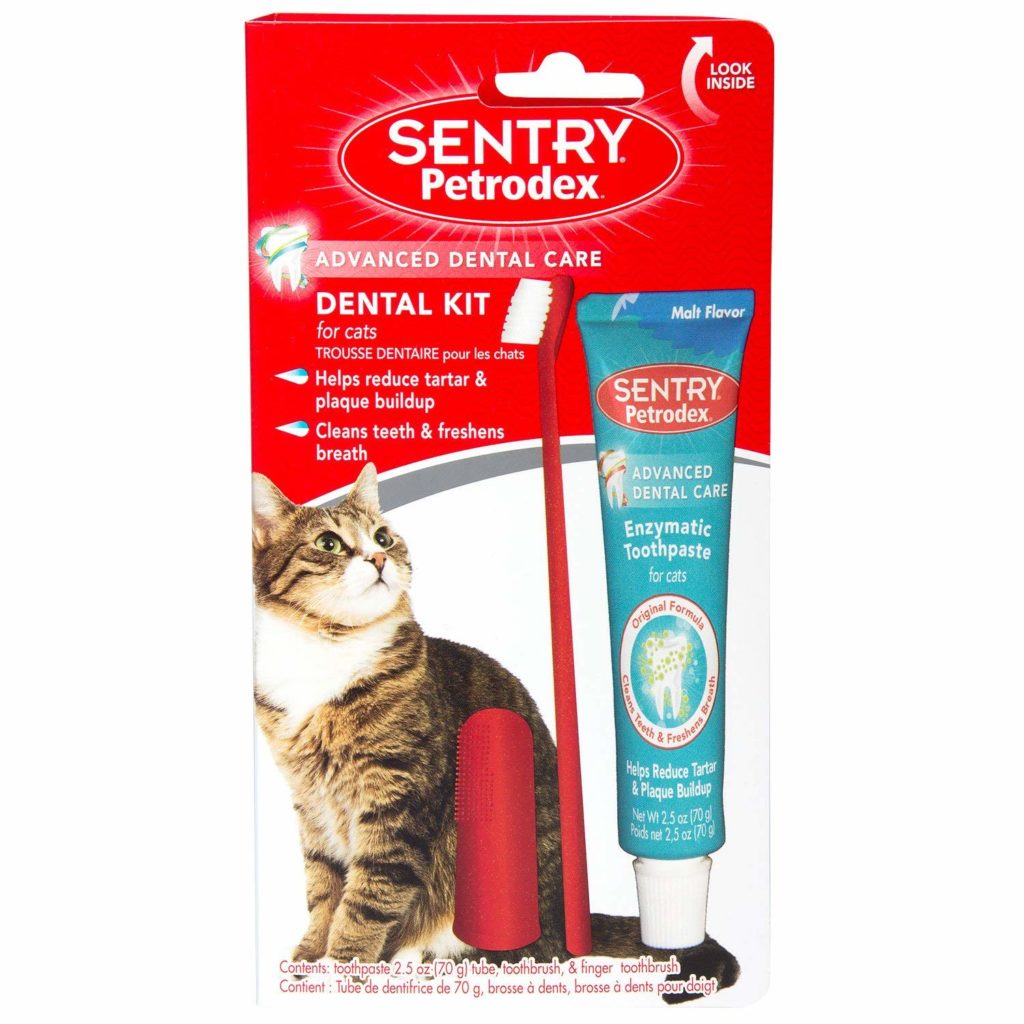 To get him used to the idea of getting his teeth cleaned, I first introduced him to the toothpaste. The brand I got for him has a malt flavor that he didn't seem to mind.
And here I am brushing his teeth for the first time yesterday. It was actually much easier than I thought it would be.
I have found that holding him with his back toward me is an effective way of controlling him, since his natural tendency when faced with something he is trying to avoid is to back up. As he resists, he simply pushes his weight more against my legs.
Holding his head with one hand and brushing with the other did take some practice. But I think I'll get better at it, and Mole will get more used to it, as we make it a part of his daily routine.
More about feline dental disease and prevention from the Cornell College of Veterinary Medicine.