I was bouldering yesterday with my friend Susan when we saw this dude top a pretty challenging V3.

"Good job!" Susan called up to him. Cause that is the kind of human that Susan is.

When he came down we chatted a bit. He admitted that this was the first time in a year that anyone had congratulated him for sending any problems. He then wandered off to climb elsewhere. This made Susan and I kinda sad the rest of the evening.

Bouldering is a kind of weird sport. You can do it completely solo, which makes it really convenient for getting a quick workout done. I see lots of boulderers who keep their airpods in and are clearly in their own world when they climb. I think there is something satisfying, even meditative about climbing alone.

But it can also be a social sport. You see couples, groups of friends, kids and their parents bouldering together. And that is really nice. You encourage each other, give each other beta, socialize.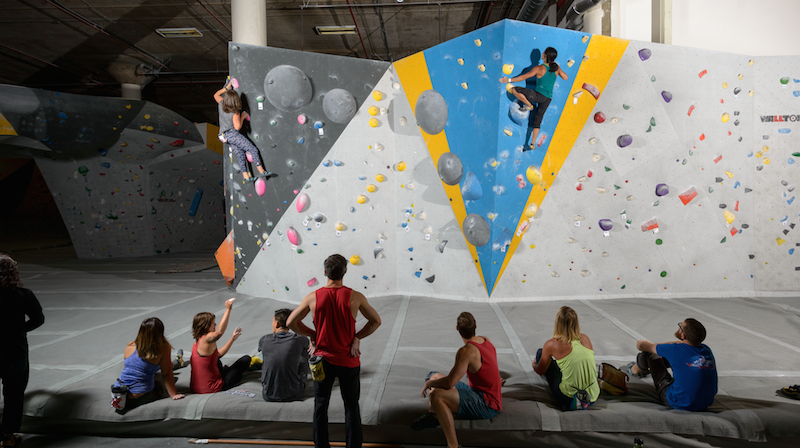 Because it is both a social and solo pursuit, it might make you feel lonely if you are bouldering alone and you see other people engaging with each other.

In my experience, it's really easy to engage with other boulderers. You are often working on the same problems, with a lot of down time between climbs. People love to give beta, and commiserate about really hard problems.

I just changed my climbing schedule because of my new job. So I have to re-discover new climbing buddies, which is annoying. But I don't think it will be too hard, if I consistently go at the same times and I actively try and engage with people.

My two things I need to remember from this:
To make a friend, you first need to be a friend.
It takes so little to brighten someone else's day. The smallest gesture of kindness can make a big difference.