I made Filipino turon for the first time! This is one of my favorite Filipino desserts, which is always a hit at parties.
It's a super simple recipe, but very labor intensive. I used plantain instead of Saba banana for the filling , along with jackfruit. I also dialed back the sweetness, which brings out the flavor of the fruit better.
Ingredients:
Lumpia / eggroll wrappers
Saba banana or plantain – sliced into little strips
Jackfruit – sliced into very thin strips
Brown sugar
1 cup of cooking oil for frying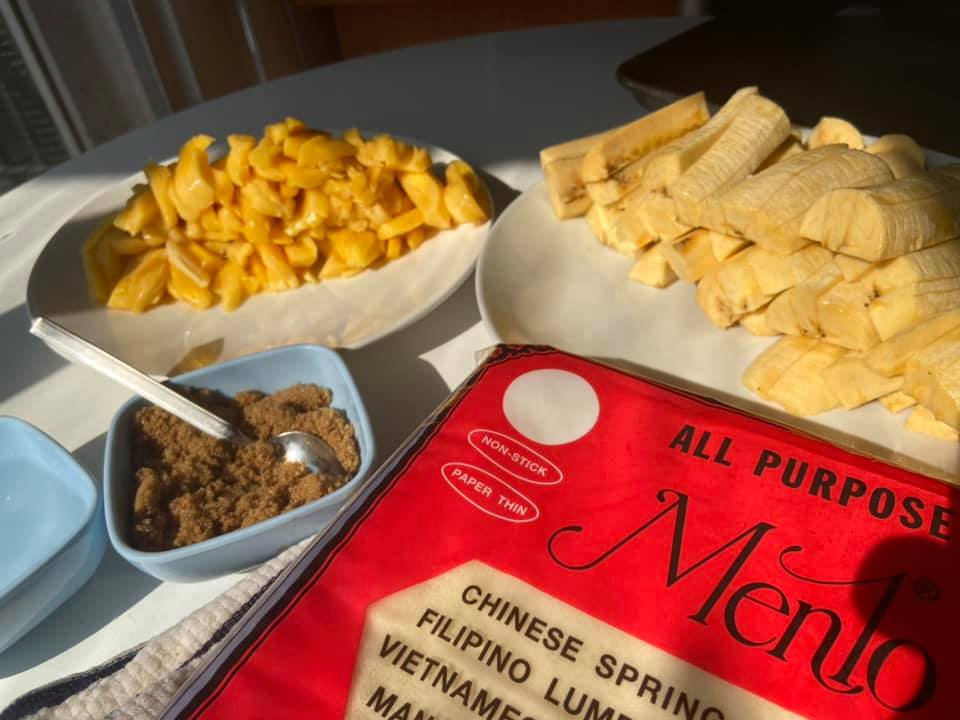 Instructions:
Set up lumpia wrappers on a large plate covered in a damp towel to keep moist. Have a small bowl of water nearby.
Lay out one lumpia wrapper. Put a strip of banana and a couple slivers of jackfruit on one end. Add a half-teaspoon to a teaspoon of brown sugar, to taste.
Carefully roll up. Repeat until you can't stand it anymore.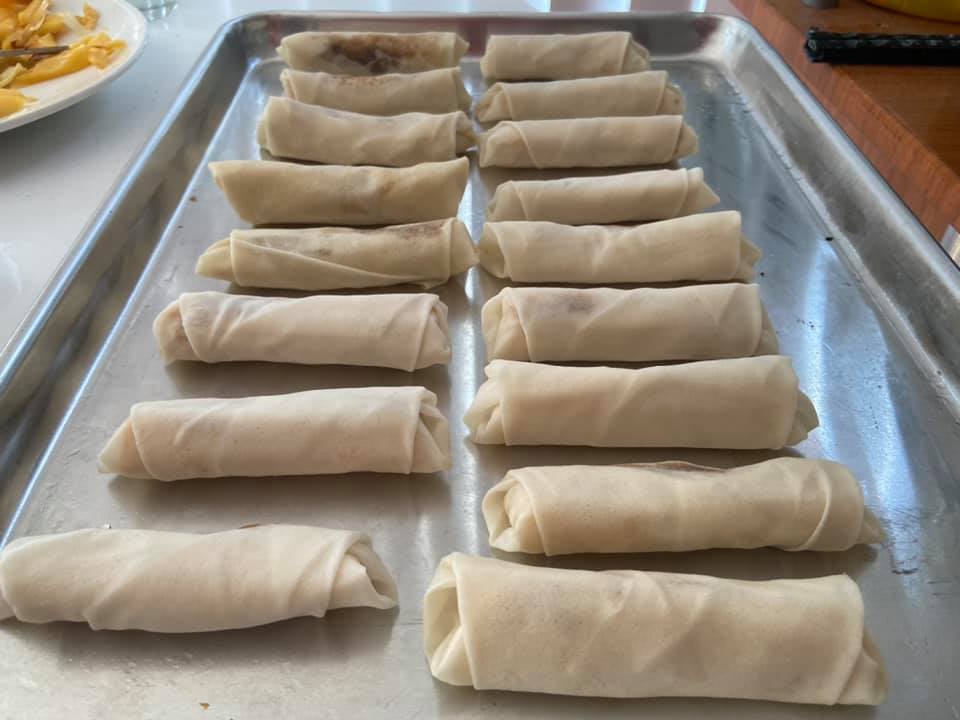 Heat up cooking oil to medium-low heat in a pan.
Carefully place lumpia in pan and cook on each side between 2-3 minutes until deep brown.
Cool on a wire rack.