So this October I had this crazy idea that I wanted to be TRON on skates for Halloween. More specifically, the character Sam Flynn from TRON: Legacy (2010). (Yes, the movie was a hot mess, but it looked and sounded amazing.)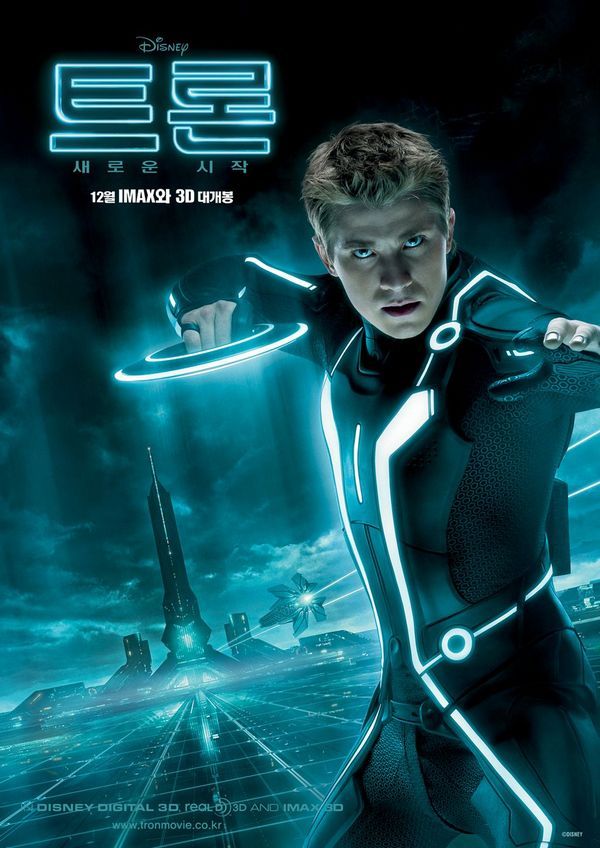 There were really two options for TRON costumes I found in my research:
Buy It. I could purchase a pre-made TRON suit for the low price of $1,200, plus an identity disc for $175.
Undaunted, I sought out to make a simple, low-cost but visually appealing TRON costume for under $75. Here's how I did it.
Materials
Black long sleeve shirt -owned
Black pants- owned
Glowing mask $14
Battery-powered holiday lights $5
TOTAL COST: $61
Instructions
Create design for shirt and pants. I did this with paper tape first. Then I cut out strips of glow-in-the-dark tape to match, and carefully attached them to the pants and shirt.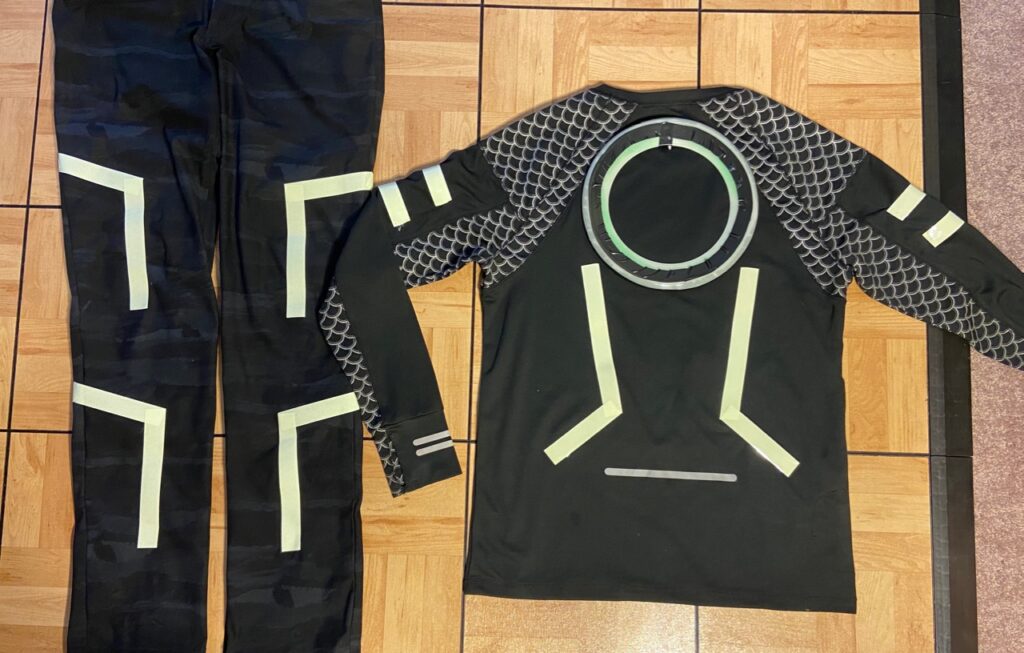 Reinforce tape with stitches / fabric glue. This is important and the most time-consuming step. You need to reinforce the glow-in-the-dark tape or it will come off as you move. I'm not very good with stitching, so I recommend fabric glue if you can get some.
Create Identity Disc. This 4-pack of glow-in-the-dark frisbees were the perfect size and shape to use for making an identity disc. I just took two of the frisbees, lined a string of battery powered holiday lights in between, and taped them together with clear packing tape. I used black electrical tape to make a border on both sides of the disc. Surprisingly effective!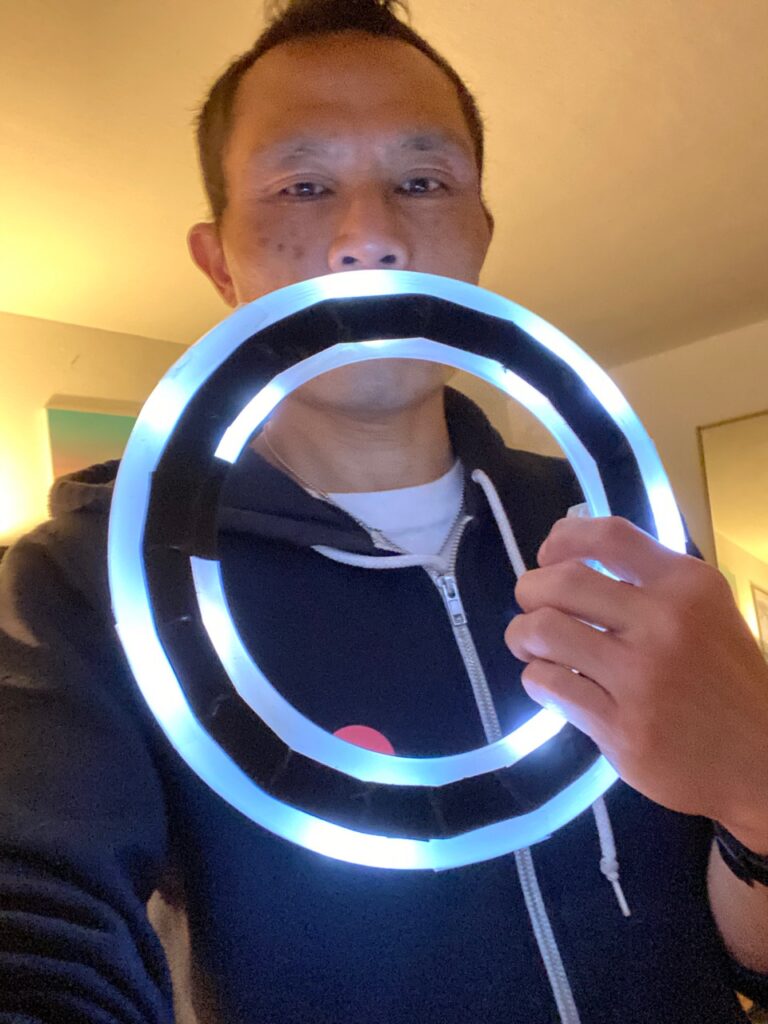 Attach Frisbee to Back. There's a disc shape on the back of Sam's costume, so I taped down a third frisbee to the back of the shirt, and then sewed down the tape. There is probably a better way to do this, but that is what I came up with.
Attach LED lights to skates. Obviously only if you are planning on wearing skates. It looks really cool! Hardest part was figuring out where to stash the battery. Another skater told me that the most secure method was to shove the battery into your sock.
That's it! For just a few bucks and a little effort, I had a pretty cool looking TRON suit.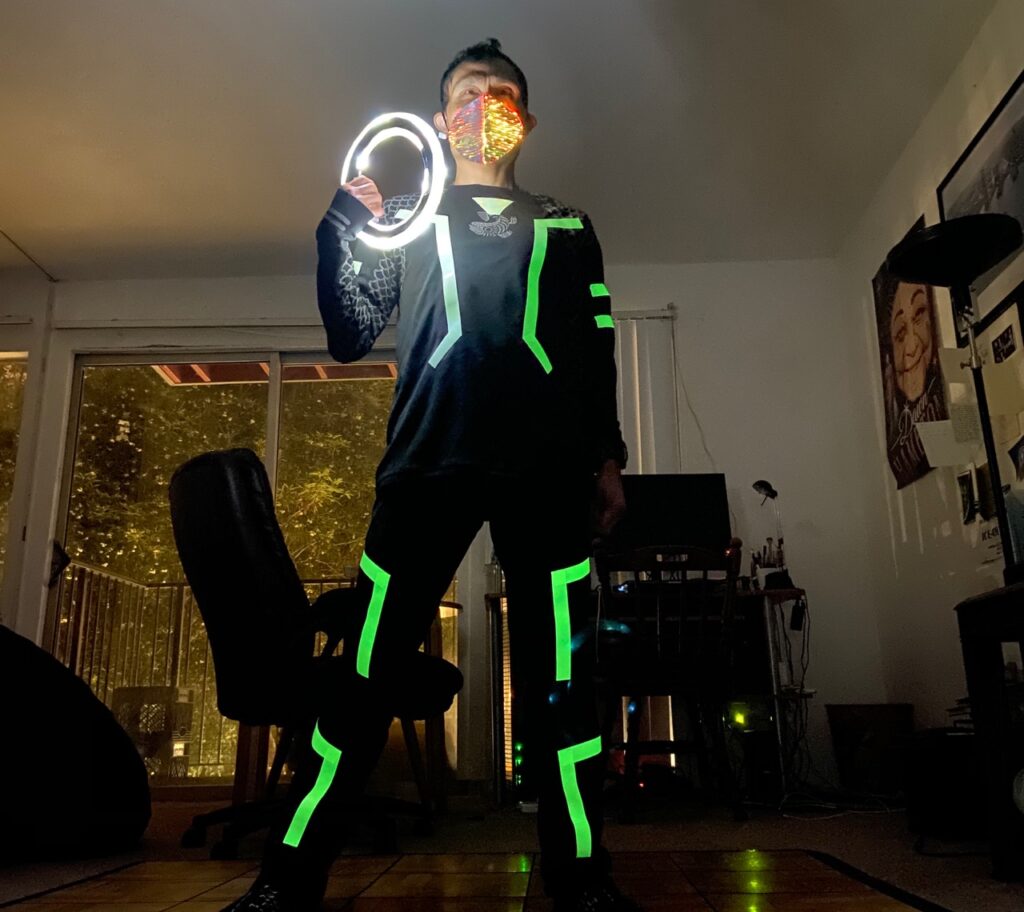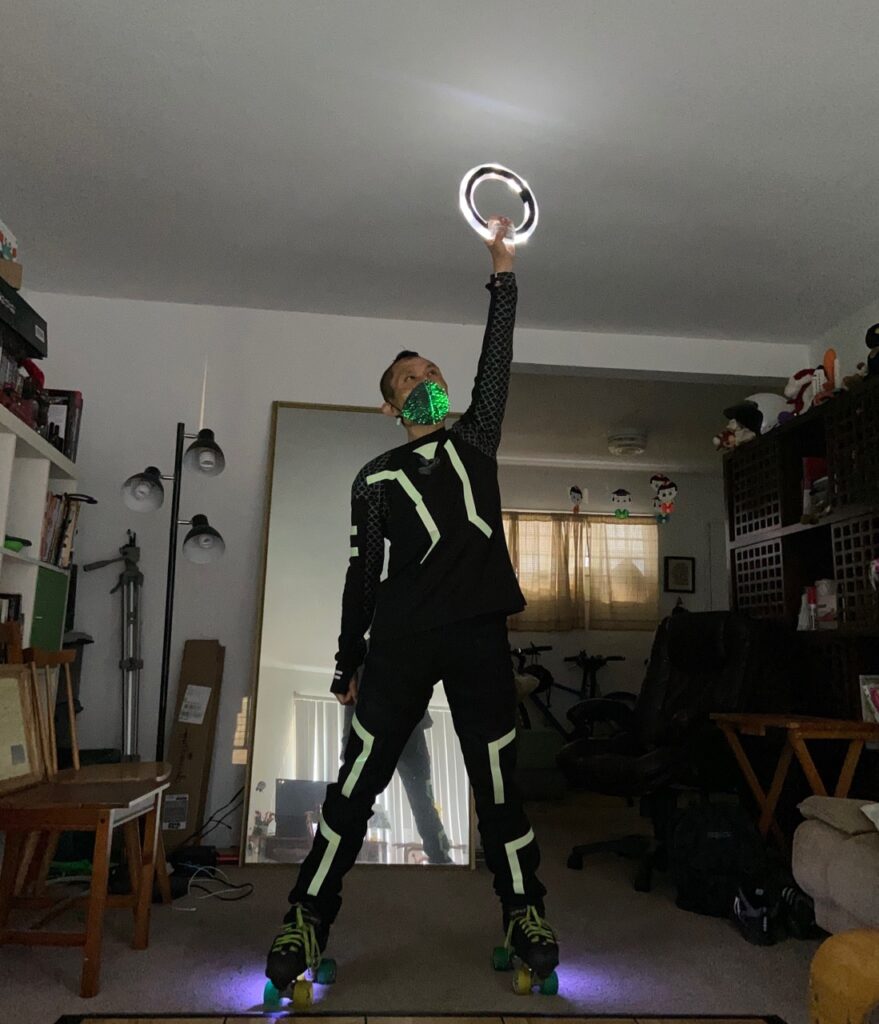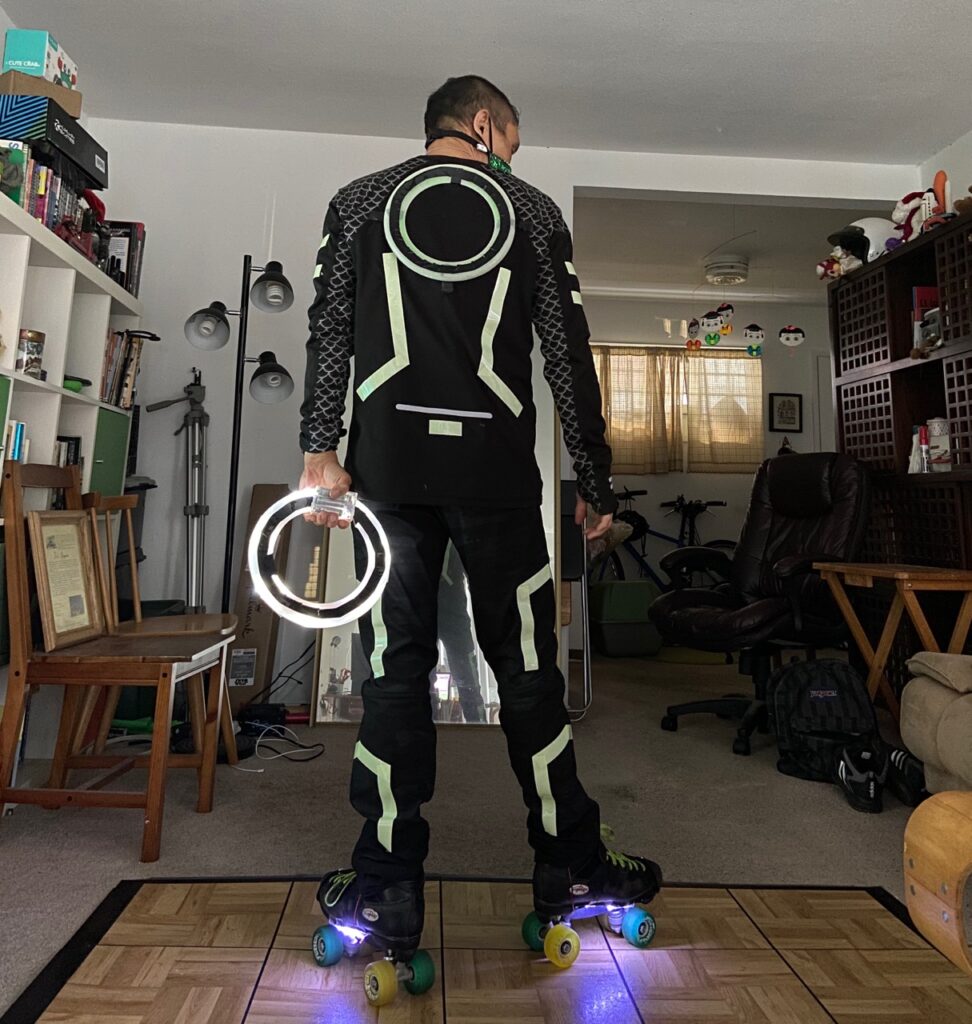 It was a big hit at our local halloween skate party in San Francisco.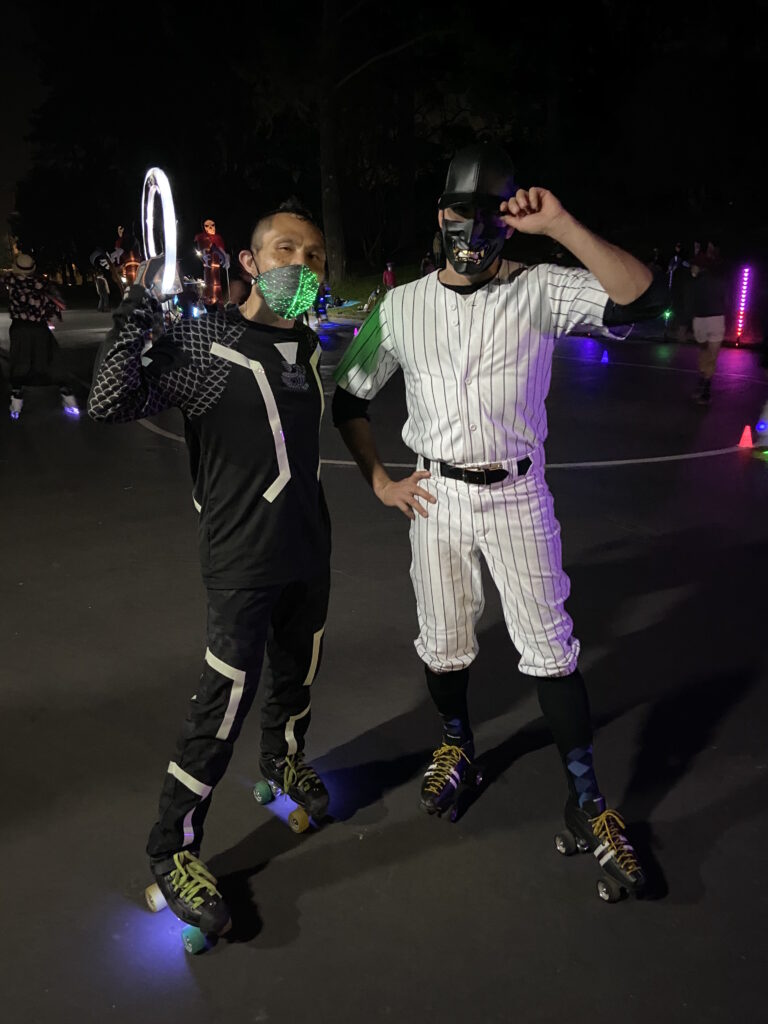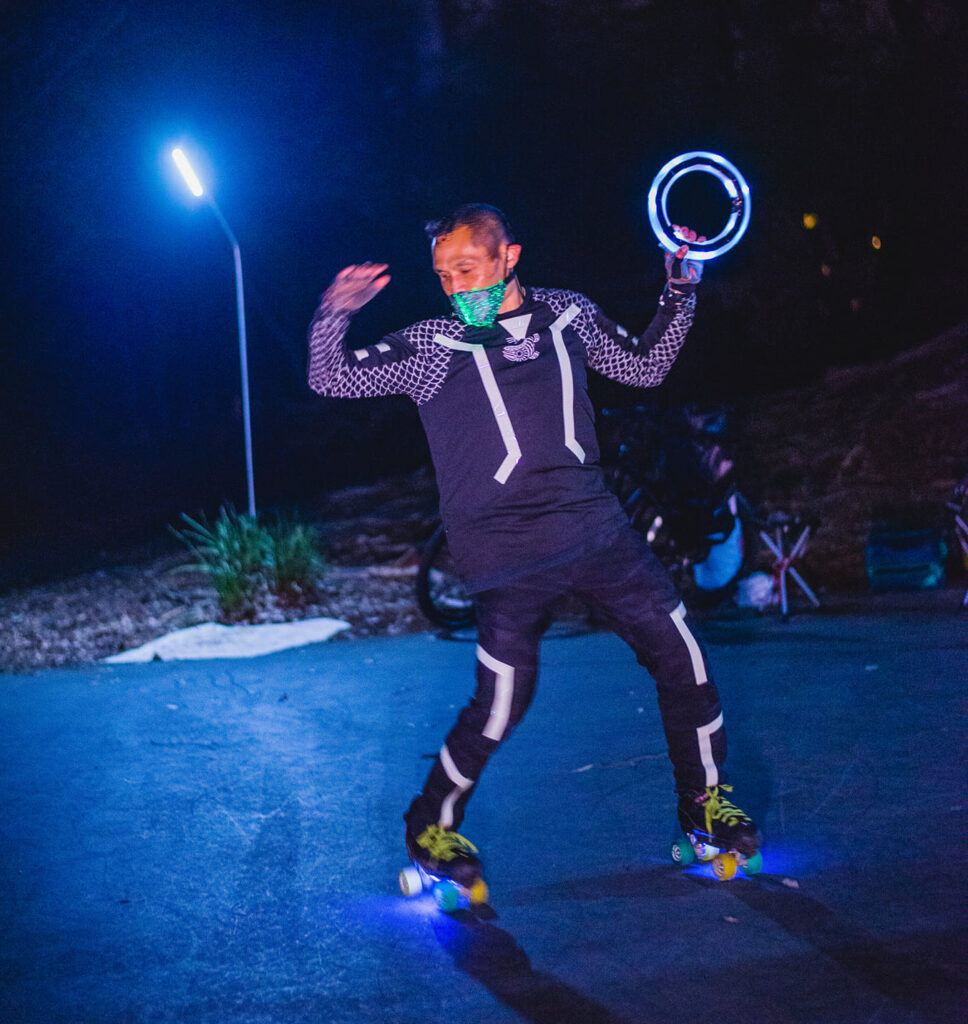 Here's some cool action shots from in front of the California Academy of Sciences.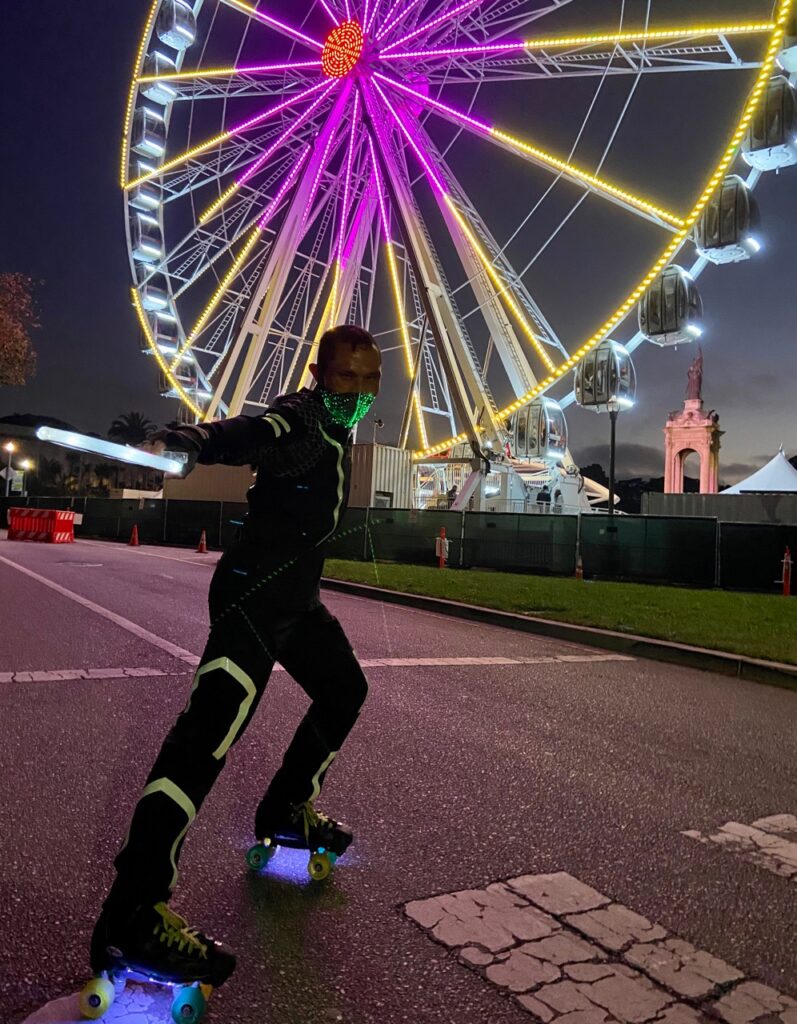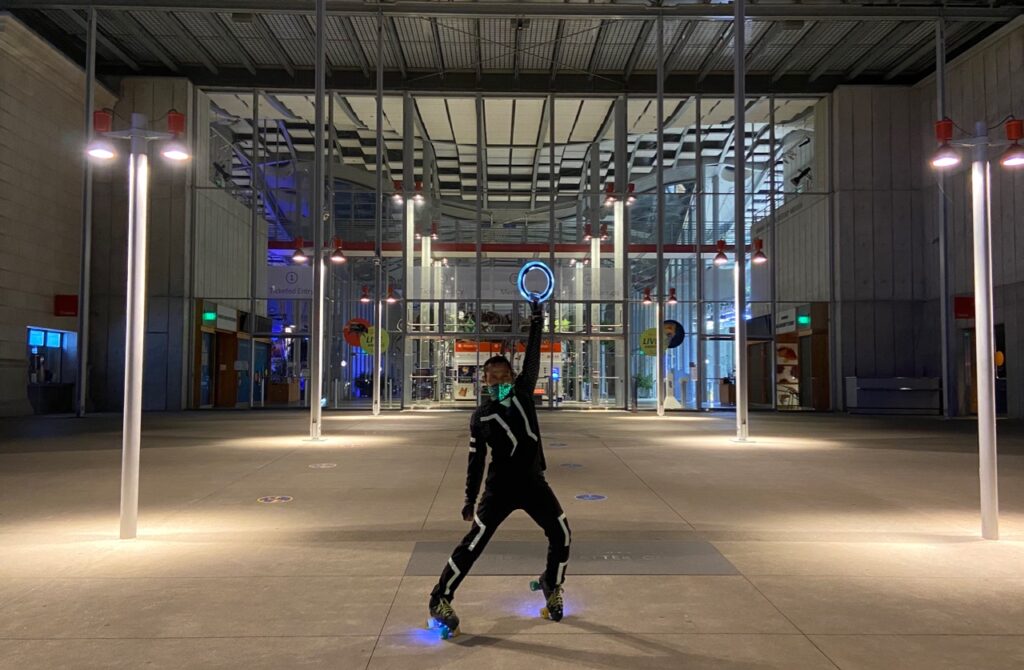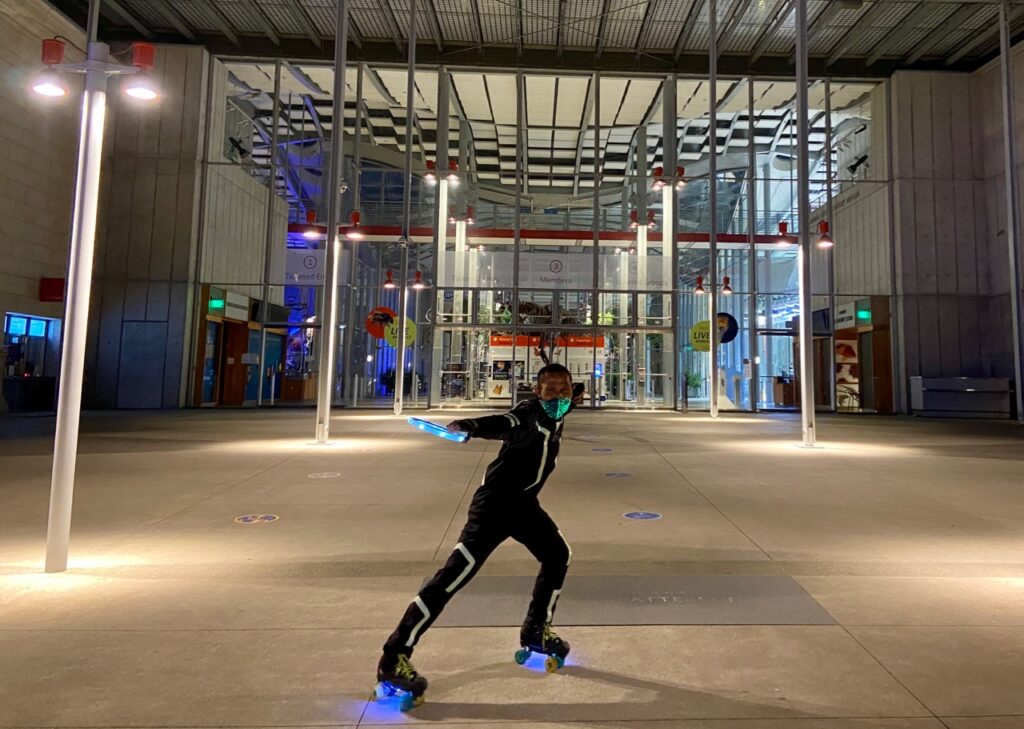 If you have always wanted to be TRON, I hope this helps you live your dream. Keep fighting for the users.