This long weekend I decided to work on a baking project I've been thinking about for a bit: a Porg Pot Pie. The inspiration was this awesome Porg pie bird that my dad got me two Christmas's ago.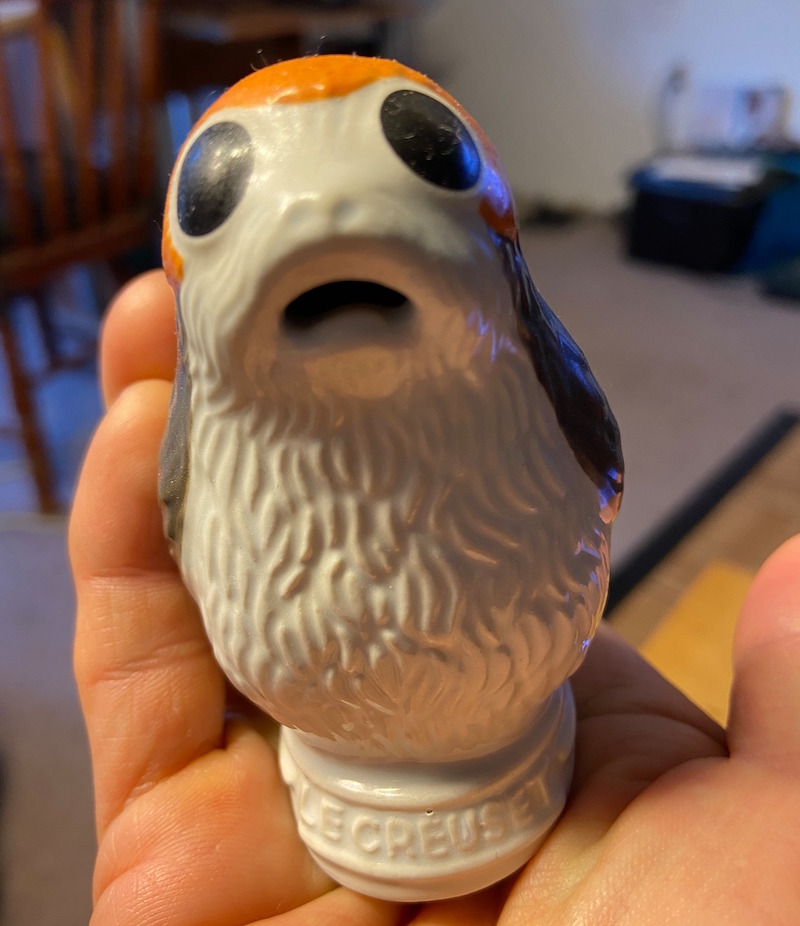 Key parts of this challenge for me were to:
make my first double-crust pie,
successfully blind bake the bottom crust,
create a yummy "porg" filling,
and decorate the top crust to make it fancy.
Make a Double-crust Pie
It's pretty hard to go wrong with this Martha Stewart pie dough recipe. My main modification was to put a couple of frozen bars of butter through a cheese grater before mixing into the mix. I find that this quickly forms a workable dough without too much mixing.
I put both disks of dough in the fridge for an hour before rolling out.
Blind Bake the Bottom Crust
My past blind bakes have been a bit of a disaster. But I finally landed on some solid techniques that produces a nicely browned bottom crust, before the fillings are added.
Create the Porg Pot Filling
There are various chicken pot pie recipes I could have chose. I opted for this Bon Appetit curry chicken pot pie recipe because it seemed really tasty and easy.
It's quite good. I might add a bit more heat next time though. And the portions are quite generous. I easily made two pies from this amount of curry chicken.
Decorate the Top Crust
The final step before baking is to make a cute top crust. I decided to decorate it with some Yoda shapes that turned out really nice.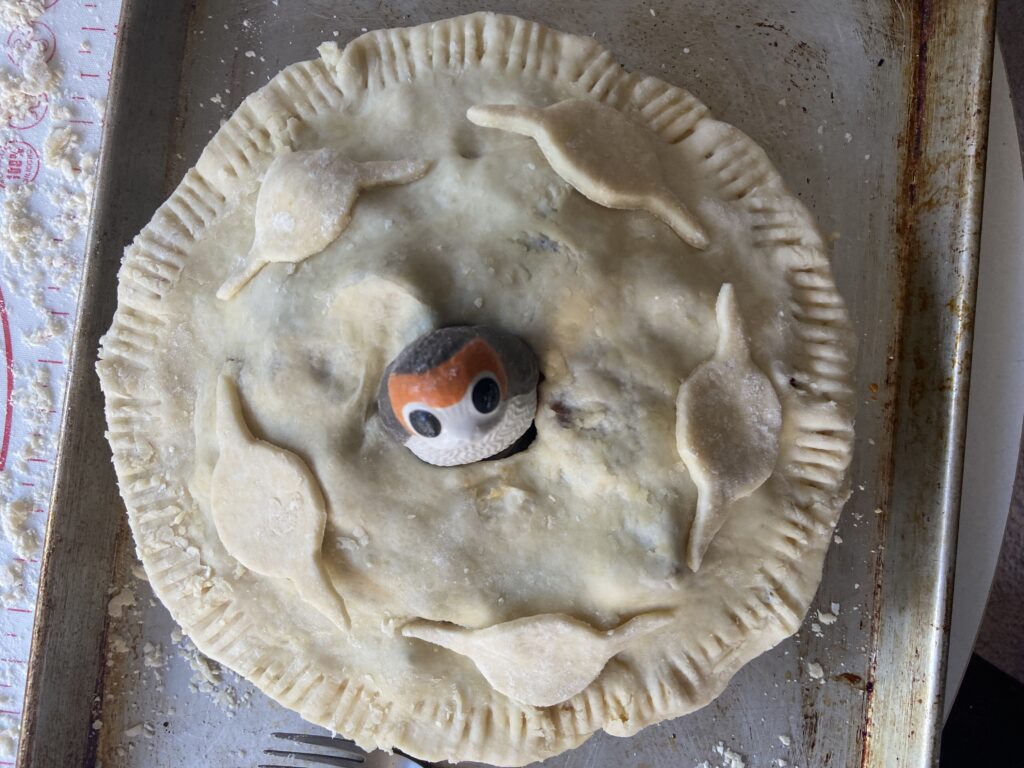 Overall, I am super pleased with the result!