So I had just come from seeing the really wonderful new Spider-man movie in downtown SF and was about to head home. But then I thought it would be a splendid end of the night to visit the massive gingerbread house at the Fairmont Hotel and enjoy a hot cocoa.
I headed over to the Fairmont and walked into the elegant lobby, a glittering Christmas tree towering in the center. Just behind it was the famed gingerbread house. It was so pleasant to stroll through the house with only a couple of other families hanging around taking pictures.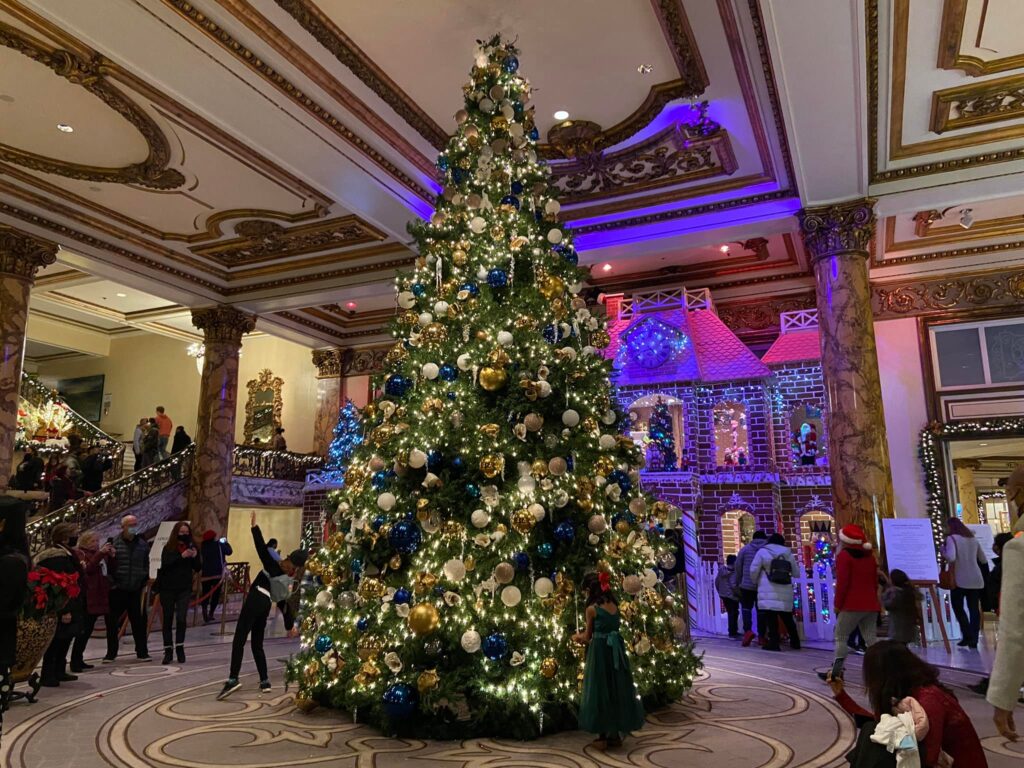 Then I headed over to the fancy dining room behind the gingerbread house to see about some cocoa. As I walked up to the maitre d's station, I saw a roomful of families enjoying their meals and treats together. I suddenly felt self-conscious about being alone and dressed rather shabbily. I started down that mental pathway I know so well where I see other people like an outsider looking in, envisioning an invisible barrier between us that I can not penetrate.
As I realized my mind was going down this path, I told my brain to STFU and resolved to get some g-d cocoa.
After two annoying interactions with the snooty maitre d' and the bartender, I finally got my hot beverage. I slowly sipped a sweet, warm, overpriced cup of self-love.
I raise a toast to everyone, particularly those who are feeling alone and isolated this holiday. You also deserve to celebrate in whatever ways you feel comfortable doing. Here's to you.