For Pi Day this year, I wanted to come up with something silly, personal and not too hard.
I remembered one of my favorite desserts of all time is Filipino halo-halo. Halo-halo (literally "mix mix") is a a colorful conflagration of crushed ice, condensed milk, various candied fruits and beans, ice cream, and flan. It's called this because while it comes in these beautiful layers of different ingredients, the first thing you do before digging in is to take a very long spoon and mix them all together.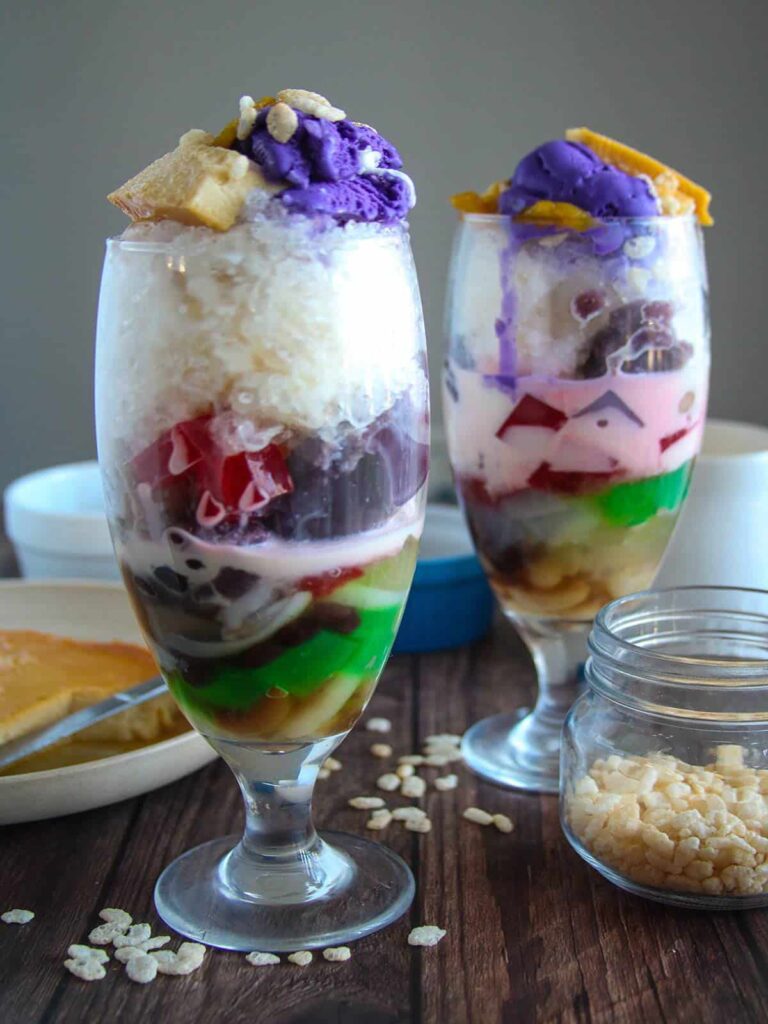 I thought to myself, could you do this in pie form? Why not?
Of course, we couldn't fill our pie with crushed ice. But I thought a nice coconut flan would be a good substitution, as a relatively unassuming base to accompany the different toppings.
First, I made a classic butter crust, which I blind baked ahead of time, so it would be well browned before adding the filling.
For the toppings, I did a tasteful arrangement of ube paste, sweetened red beans and strings of langka (jackfruit).
Overall I was pleasantly surprised by how well this came out for my first time. My co-workers enjoyed it a lot, demolishing it at our company Pi Day party. I barely got a slice for myself!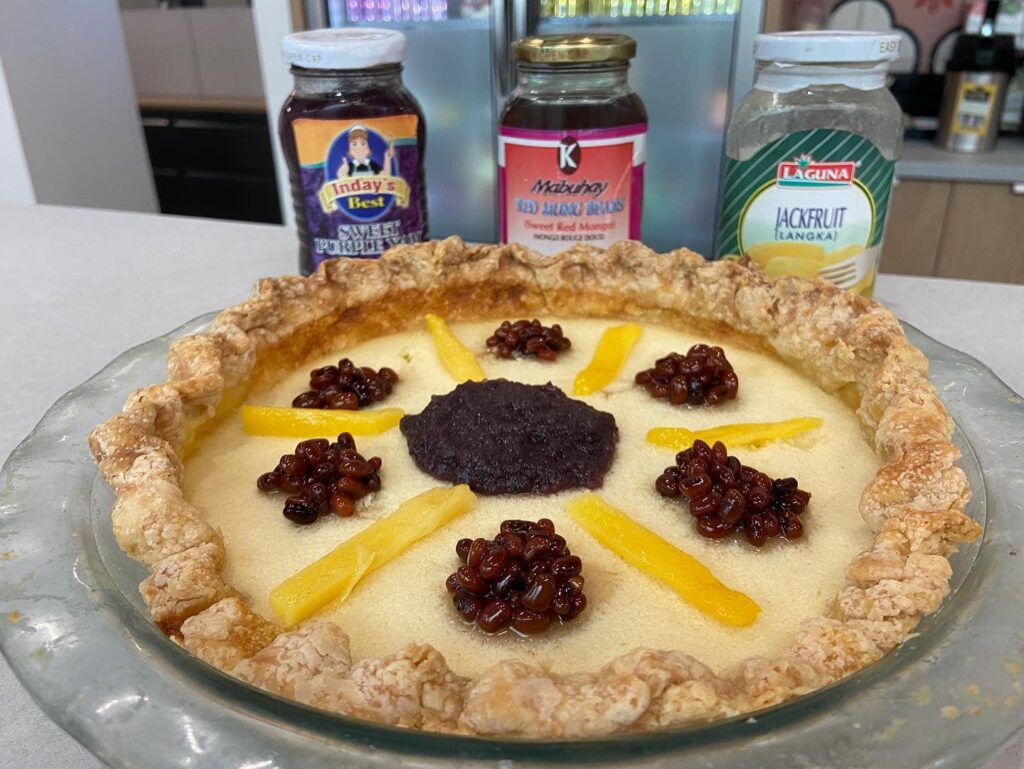 Here's the basic pie recipe that I used, if you would like to make your own version of this.
Halo-halo Pie
Ingredients
1 (14-oz) can sweetened condensed milk
3 large eggs
3/4 cup coconut milk
1/4 cup water
1/4 teaspoon vanilla extract
1 cup shredded coconut
1 blind baked pie crust
Directions
Preheat the oven to 350°F.
In a blender, add sweetened condensed milk, eggs, coconut milk, water and vanilla extract; blend until smooth. Add shredded coconut and blend for 10 seconds.
Pour into pie crust and bake for 40 minutes or until a toothpick inserted comes out clean.
Cool completely and refrigerate overnight.
Decorate the top with whatever candied fruit and beans, ube paste, pinipig, or whatever else you like!