On Tuesday I got back from one of the best trips to New York City ever. There's a lot to recap, so here we go:
Skating All Over NYC
I was honestly most looking forward to finally getting to skate in NYC.
Twenty years ago, I visited often the skate circle in Central Park and was in awe of the skate dancers there. Now that I'm part of the community, getting to go back and share the space with these dancers was such a thrill. Folks could not have been nicer and encouraged me to come back next time I was in NYC.
Brooklyn Skates in Bed-Stuy is THE place for rhythm skaters to go on Wednesday nights. I could not believe that they had a live band play a dope set of music at the beginning of the session! Such a thrill.
Flippers Rink at Rockefeller Center was the spendy-est skate session, but totally worth it. Yes, the rink is tiny, everyone is a beginner, and the floor is slick as hell. Still, the music was dope and the spot can not be beat. So glad I got to experience it. I just wish I was a bit richer to afford the expensive merch!
Foodie Adventures
You know me, I ate my way through the city. No intermittent fasting while on holiday! Some of the best stuff I ate:
I am not a huge NYC bagel person (I prefer the most petite Montreal version). But I had some delicious ones while I was there. Bergen Street Bagels serves a pretty perfect bagel with lox sandwich.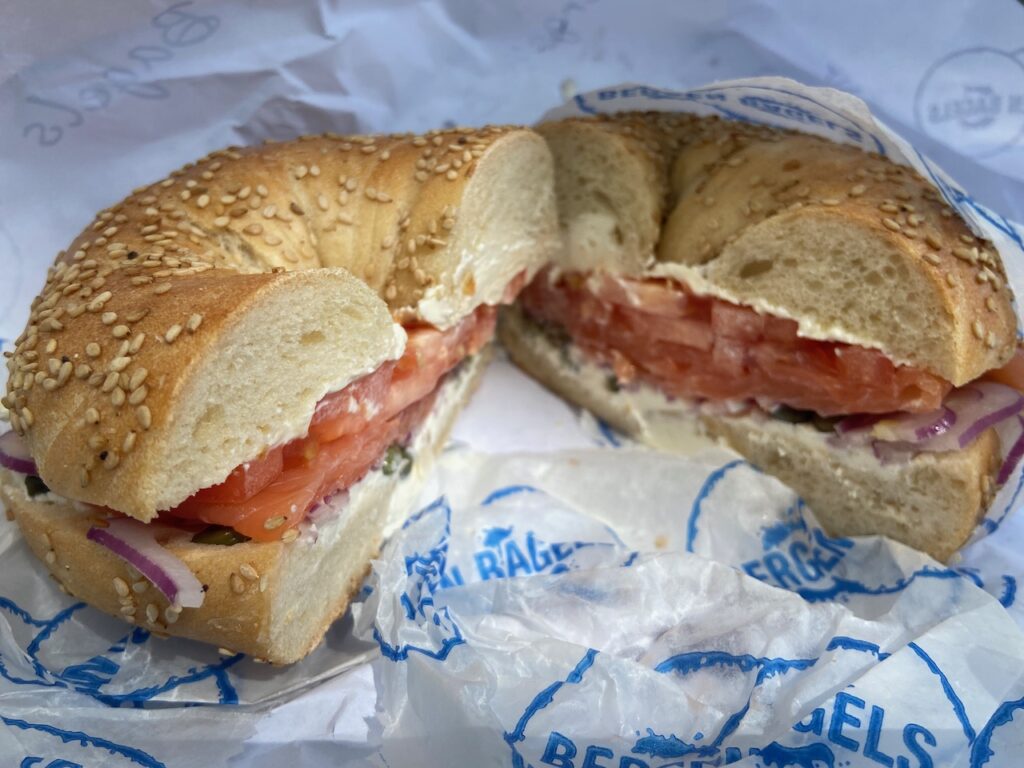 I was also reminded why NYC pizza is so famous. 2 Bros Pizza in Times Square has some of the cheapest, most delicious slices I've ever had.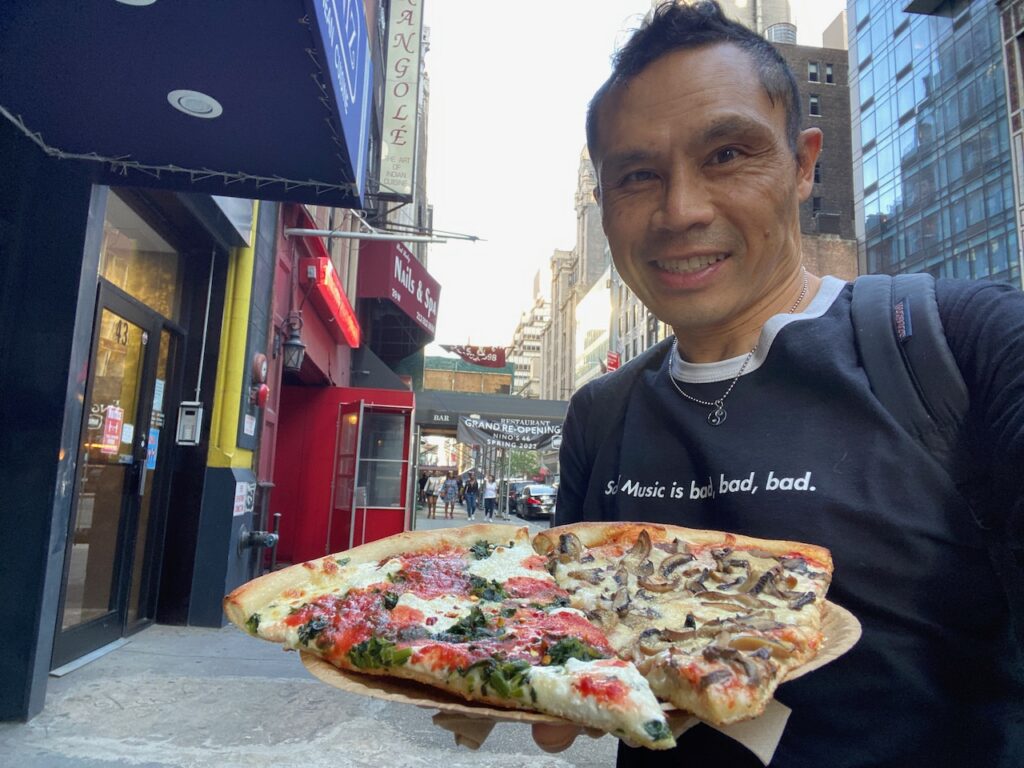 The most unexpected treat was this ridiculous cake I had at the Prince Tea House in Forest Hills, Queens. This is (deep breath) the Brown Sugar Boba Tea Mille Crepe Cake. Whew! So decadent, so delicious, so many interesting flavors and textures. Would 100% have again.
Other treats in no particular order….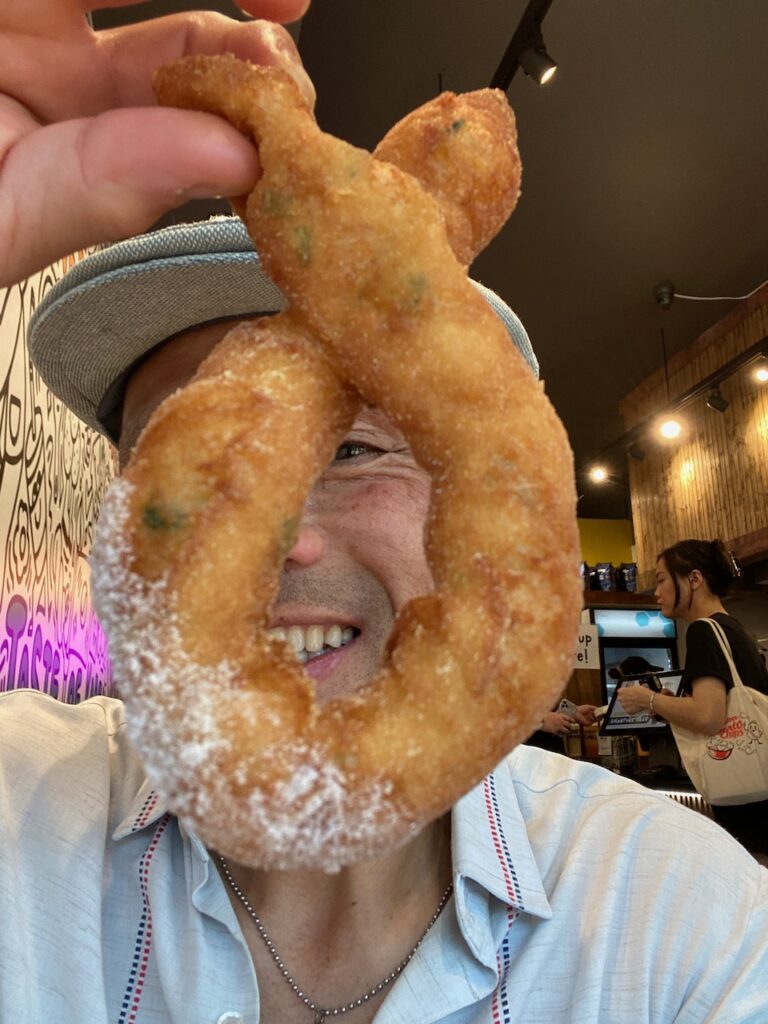 Lindy Hop, Can't Stop
The main impetus for me going at this time was to participate in a historic event – the first ever International Lindy Hop Championships held in New York City, the birthplace of lindy hop. It kicked off with a wonderful World Lindy Hop Day Celebration in Harlem on May 26.
Then the official competition started the next morning. I recapped my ILHC experience in my previous blog post. Suffice to say, it was so worth it to be there for this historic event.
My People
None of these adventures would have been possible without the wonderful hospitality and kindness of friends who put me up during this trip. Barry, Cynthia, and Kitty, you alls are the best. Thanks for opening up your lovely homes to me.
I was solo for most of this trip, which was great. But it was a nice change to get to walk around the lovely Brooklyn Botanic Gardens with Hanah and grab a slice with Manu in Times Square.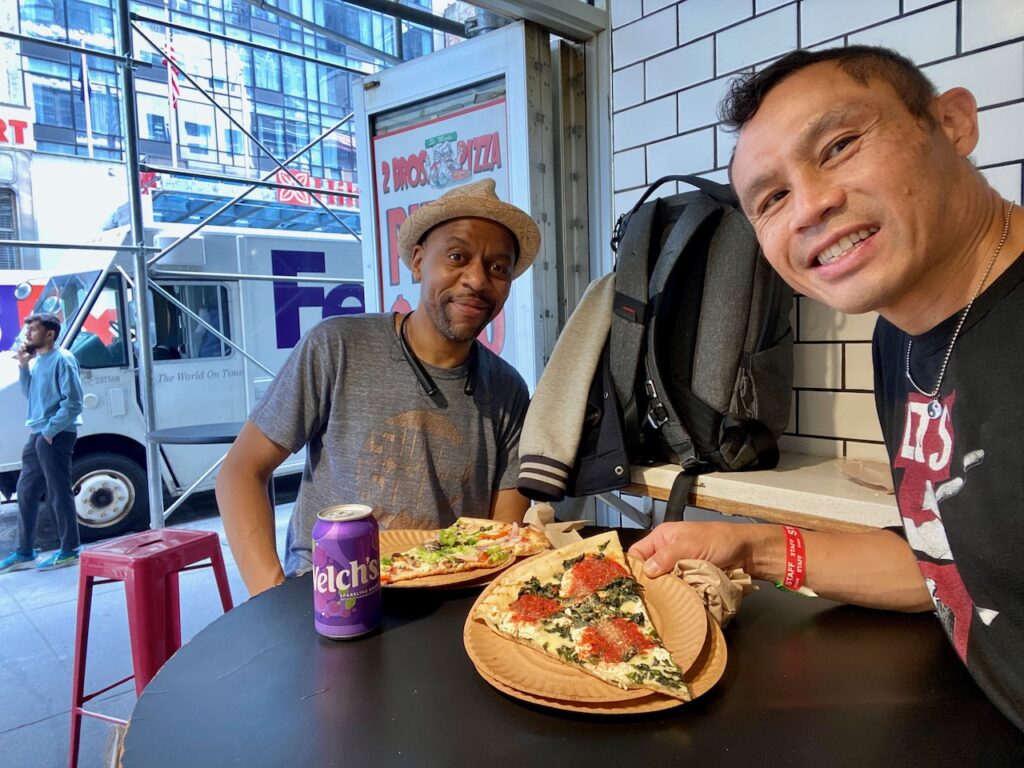 Random Spots and Shots
NYC is full of unexpected treats and delights if you are game and curious.