We celebrated a milestone birthday for our mom this weekend. So for the occasion, I decided to try to make my first sponge layer cake. Mom wanted a mango cake, so made one based on this recipe from Tatyana.
The cake came together pretty easily in my stand mixer. I let them cool for several hours before slicing and filling them.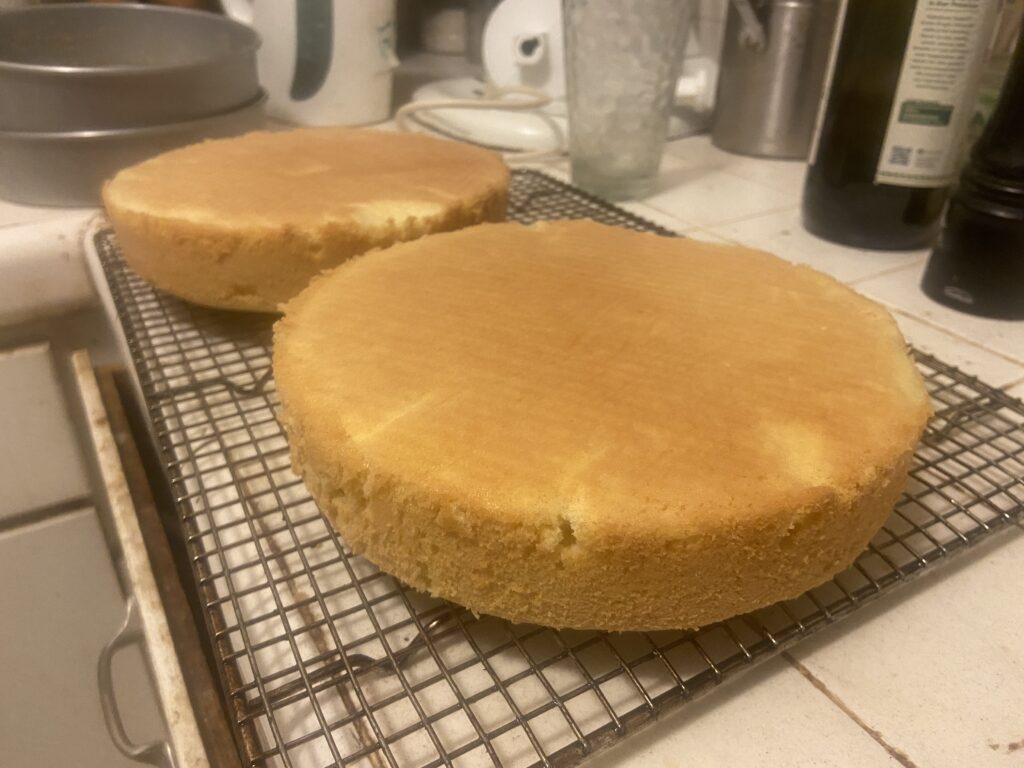 I like the frosting that combines whipped cream, powdered sugar, mango puree and cream cheese. It has a bit more body and firmness than regular whipped cream frosting, which helps hold the cake together.
The biggest miscalculation I made was underestimating the amount of mango I would need for quite a large cake. The recipe calls for 3, but I think 4-5 would be closer to what's needed, at least when using the smaller Manila variety. Mexican mangos are much larger.
I added the mango roses on top, which I think look quite cute.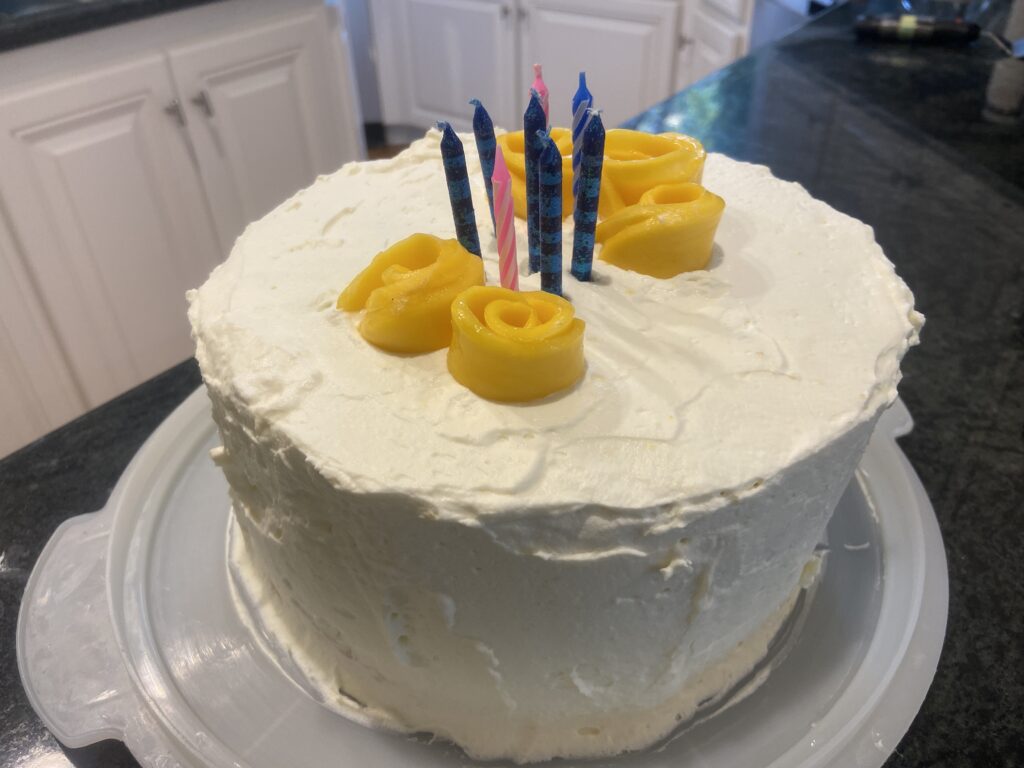 The niece and nephew helped place the candles.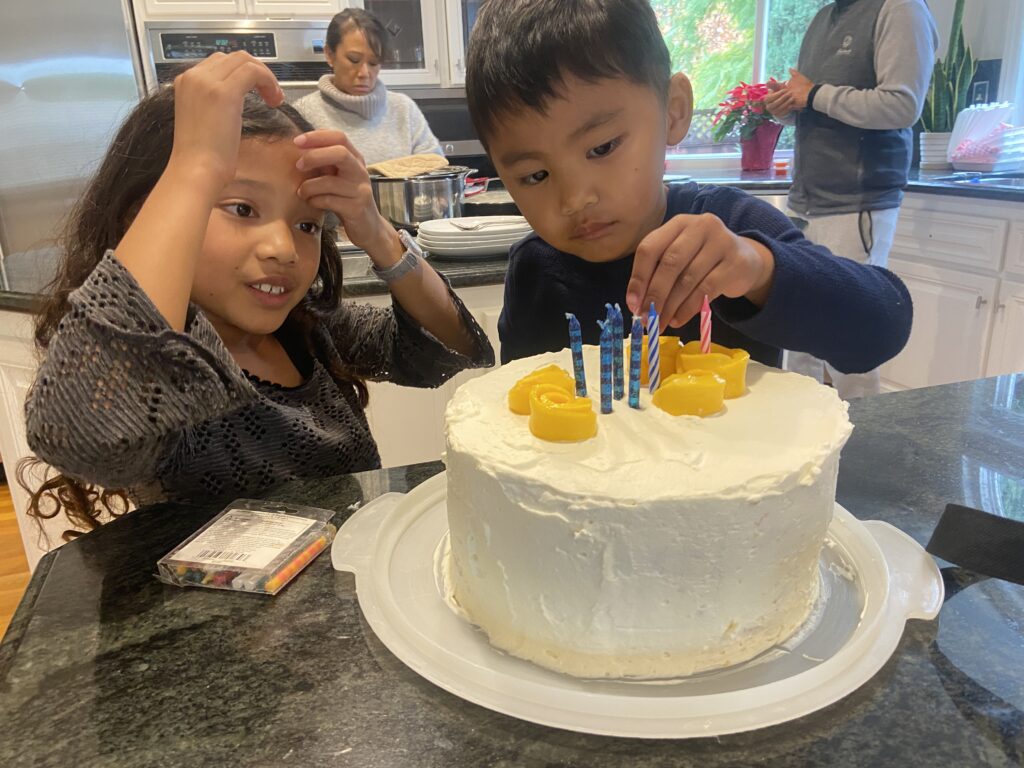 And the birthday girl seemed to appreciate it!