This year, I was so happy to get to celebrate my birthday with actual physical gatherings with my loved ones. As a theme, I decided to lean into this being my "golden" years with a couple of very sparkly gold outfits.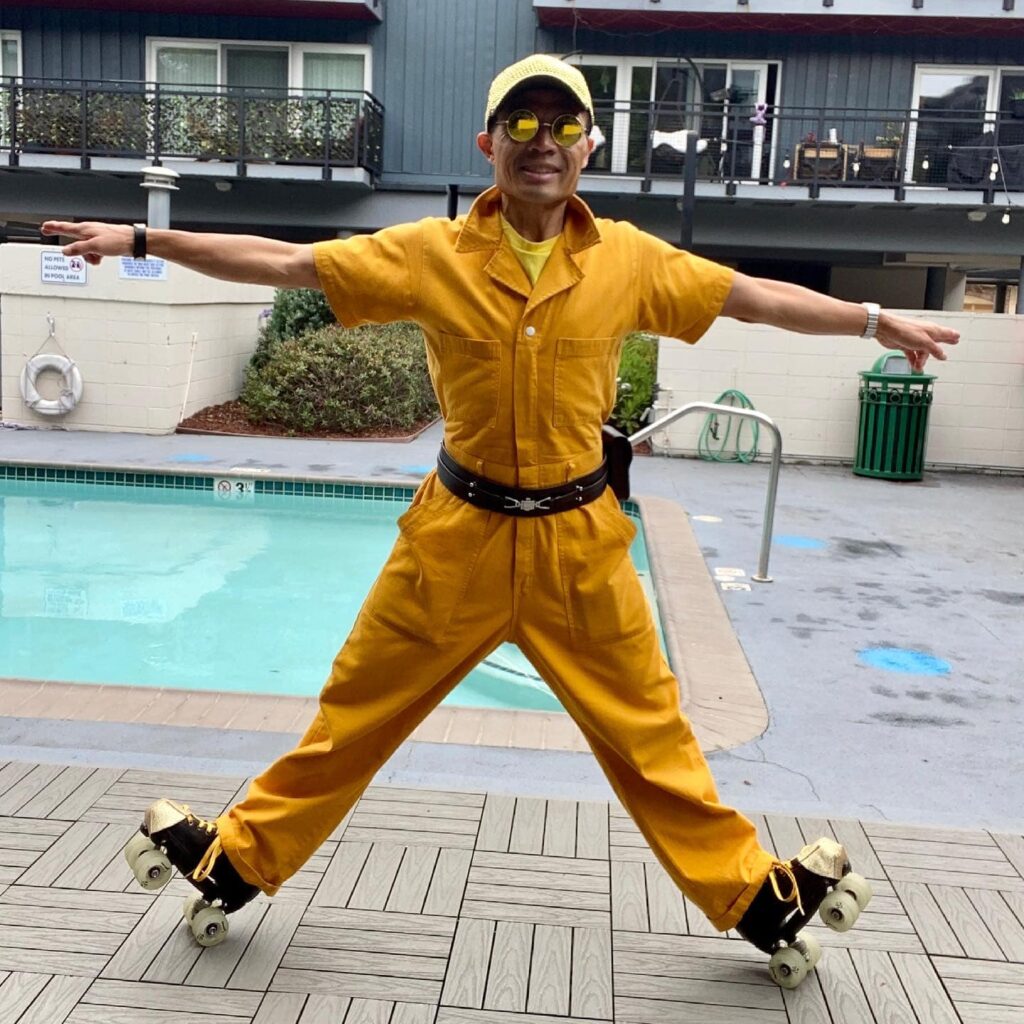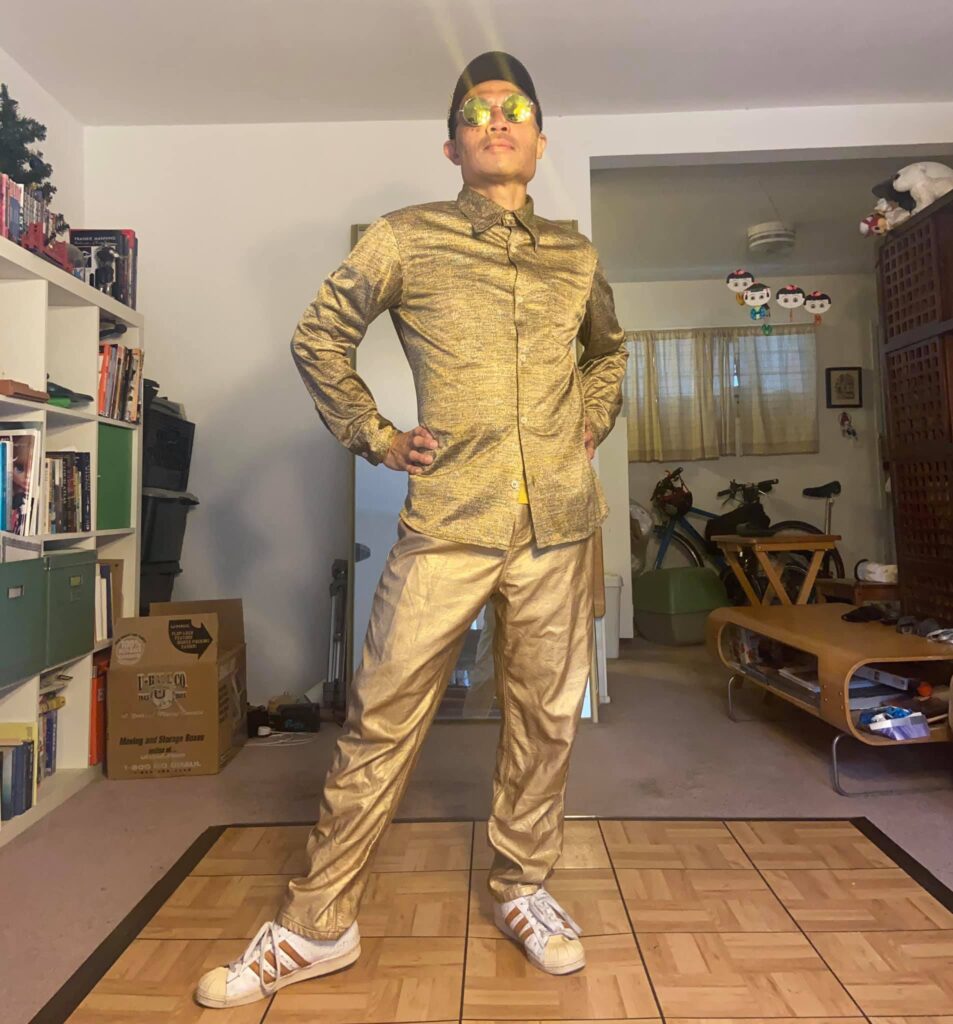 The festivities began on the morning of July 3 at my favorite SF bakery, Jane the Bakery. A gaggle of my besties gathered across the street in the park for a sweet pastry picnic, complete with many doggos and surprise guests. It was so touching seeing folks from my lindy hop, work and skate lives all hanging out together happily.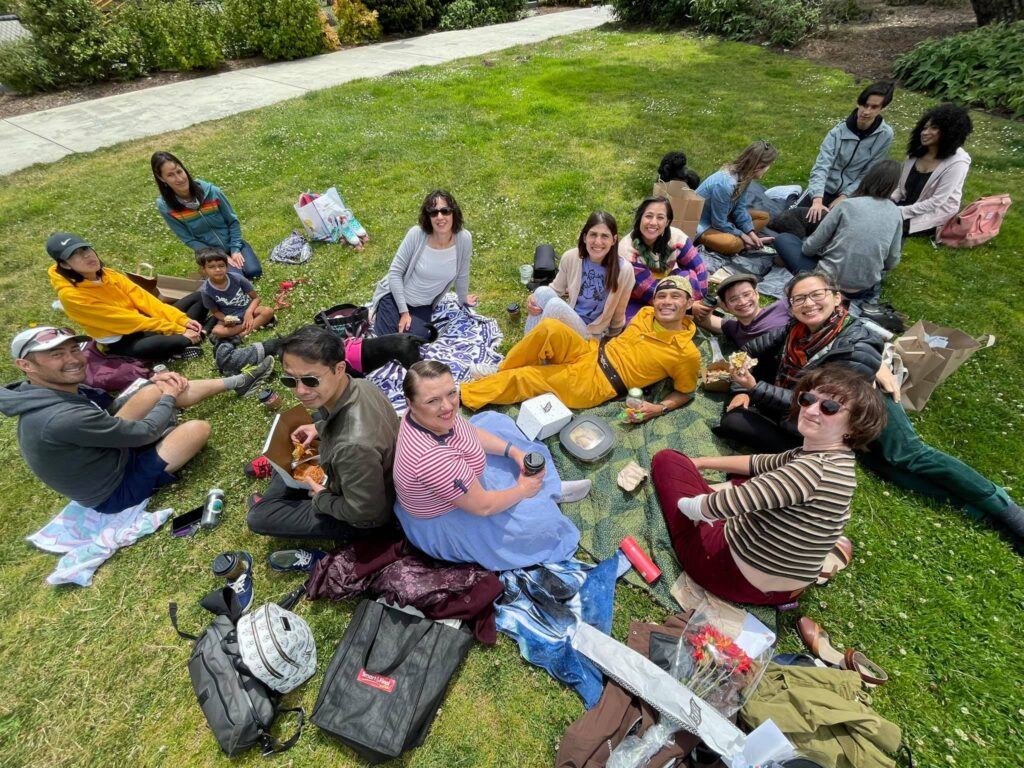 In preparation, I decided to bake some skate cookies! Despite my years of baking experience, icing cookies is still really difficult for me. So these look a bit like a 6-year old made them.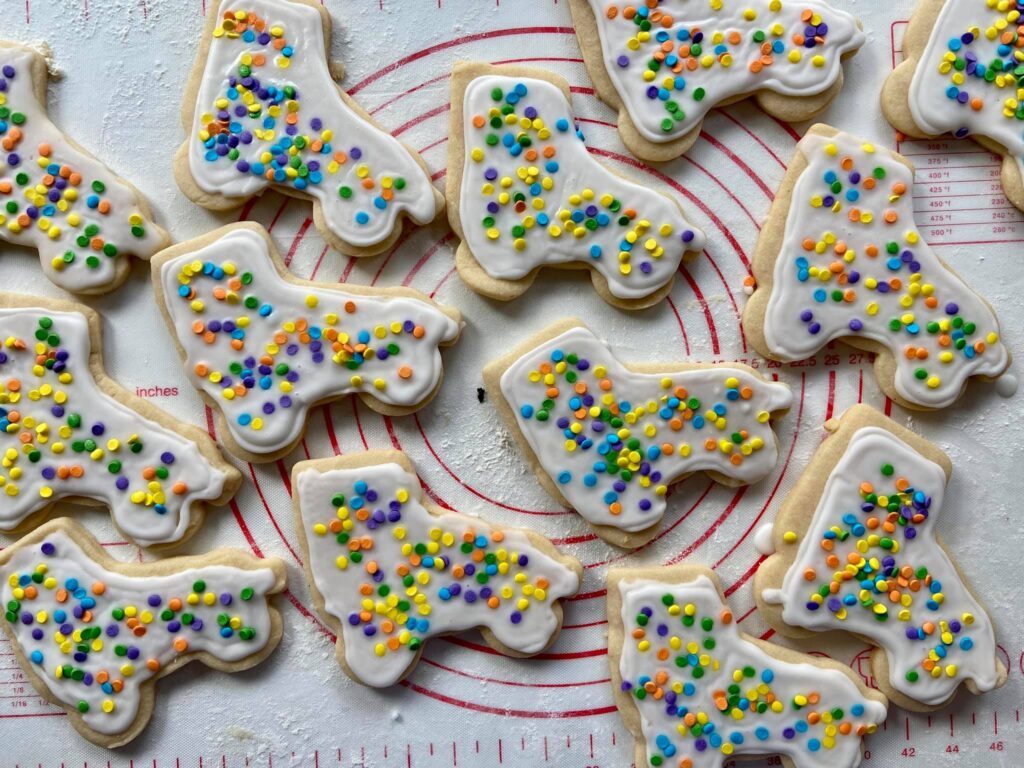 But it was good practice for me in being kinder and more forgiving of my own faults and failings. And people loved them.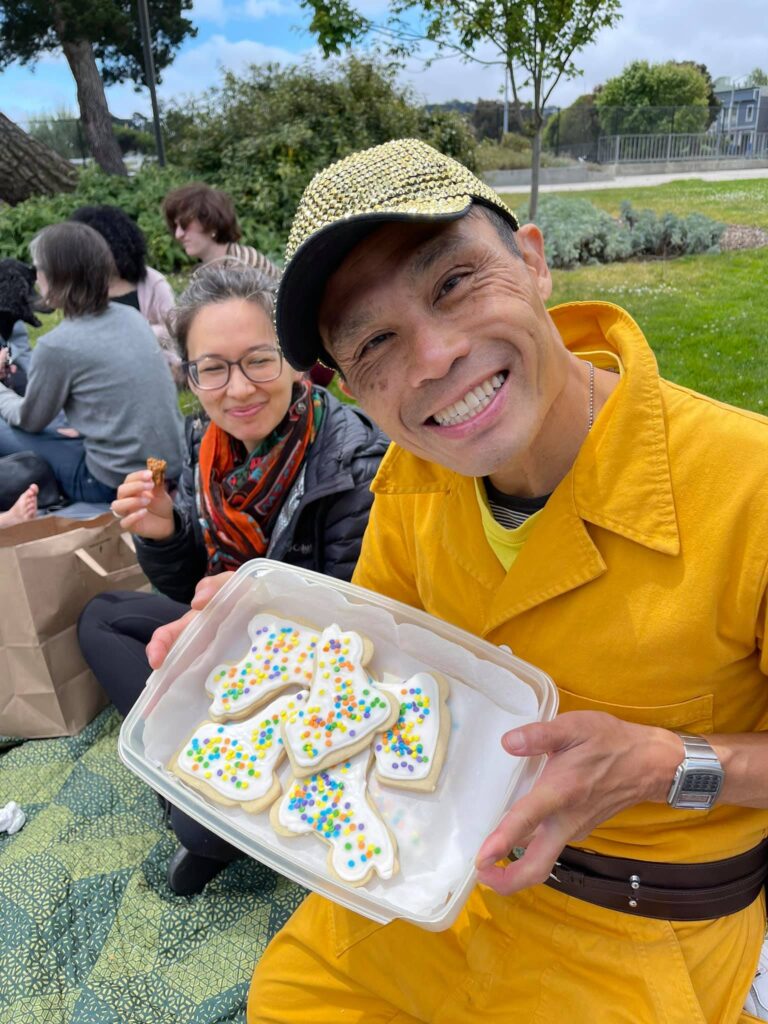 Afterwards, another group of friends gathered at the legendary Church of 8 Wheels for an early skating session. We nearly had the whole dang place to ourselves!
A highlight was getting to perform the "Skate Sham" in the middle of the rink with my friends! Plus there was a soul train line, a Coffin line, spinning around in circles as a group, and more. So so great.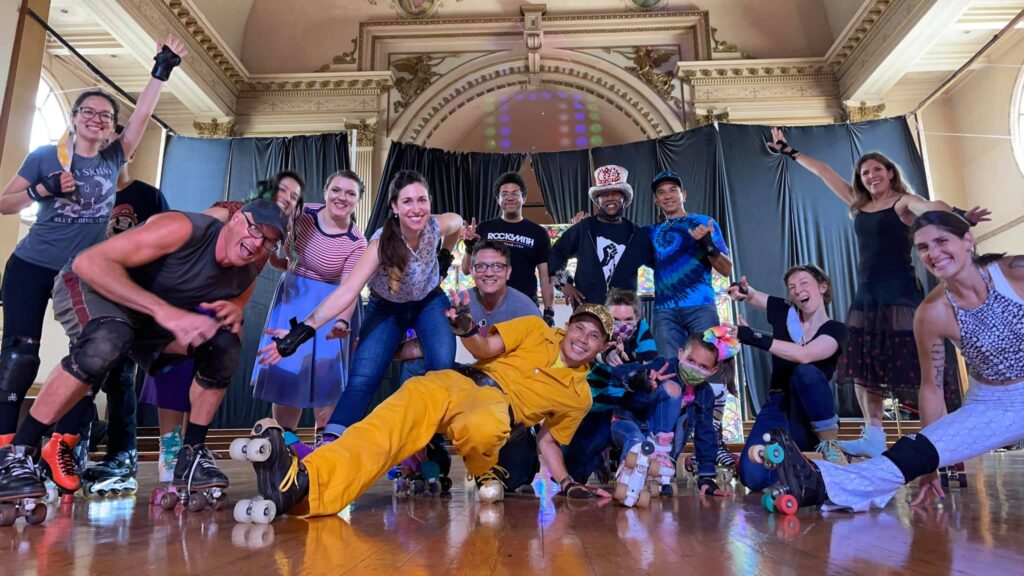 Later that night, I closed out my birthday with some funky jazz by the Americano Social Club at Club Deluxe. So much joyful partner dancing, belly dancing, and general frivolity in this intimate live music venue.