This year I was particularly happy with my Halloween costume. I got to be the irrepressible Ted Lasso. Or as I like to think of him, "the superhero whose superpower is kindness."
Honestly, this was one of the easiest costumes I've ever created. Basically just a cheap mustache, a blue trainer jacket, a whistle and a soccer ball.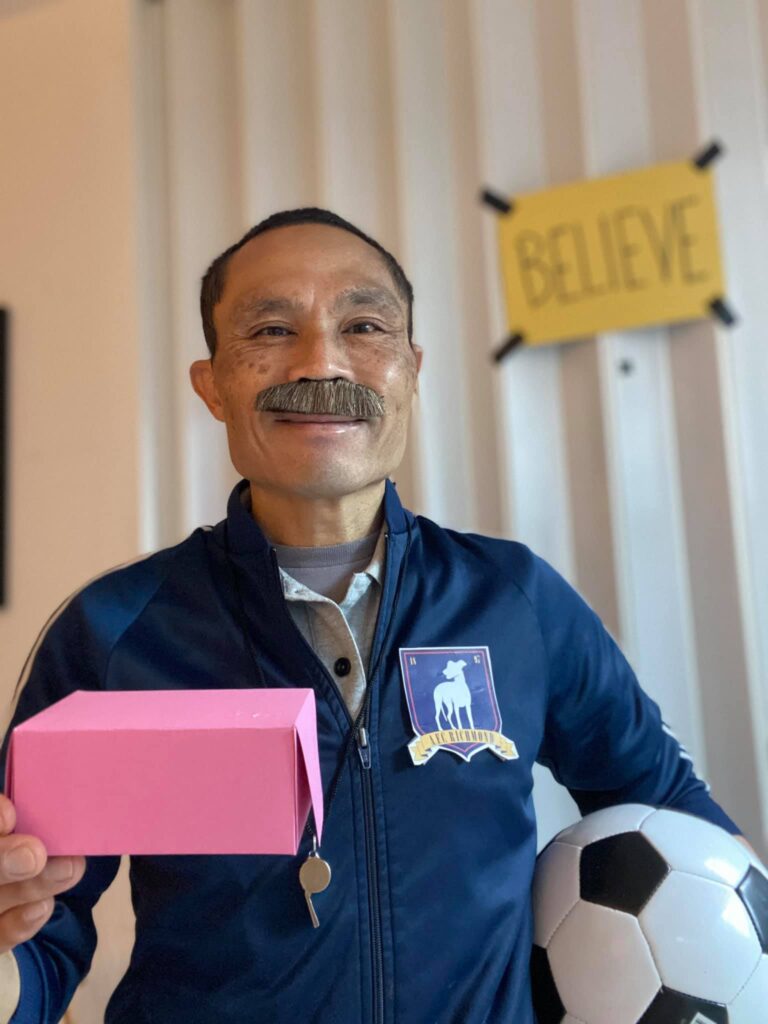 The hardest part was the associated bake: the famous "Ted Lasso biscuits." Essentially just shortbread cookies.
I scoured the internet for the different versions of this recipe. All of them seemed pretty boring. And reminded me that shortbread is one of my least favorite cookies.
But the Binging with Babish rendition seemed to offer the most promise. And it gave me an excuse to do several techniques I've never tried before, including browning butter, toasting sugar, and coating the bake in demerara sugar. All of which elevated what was essentially a boring butter cookie into something worthy of Rebecca's "holy fuck" statement when she first tries one.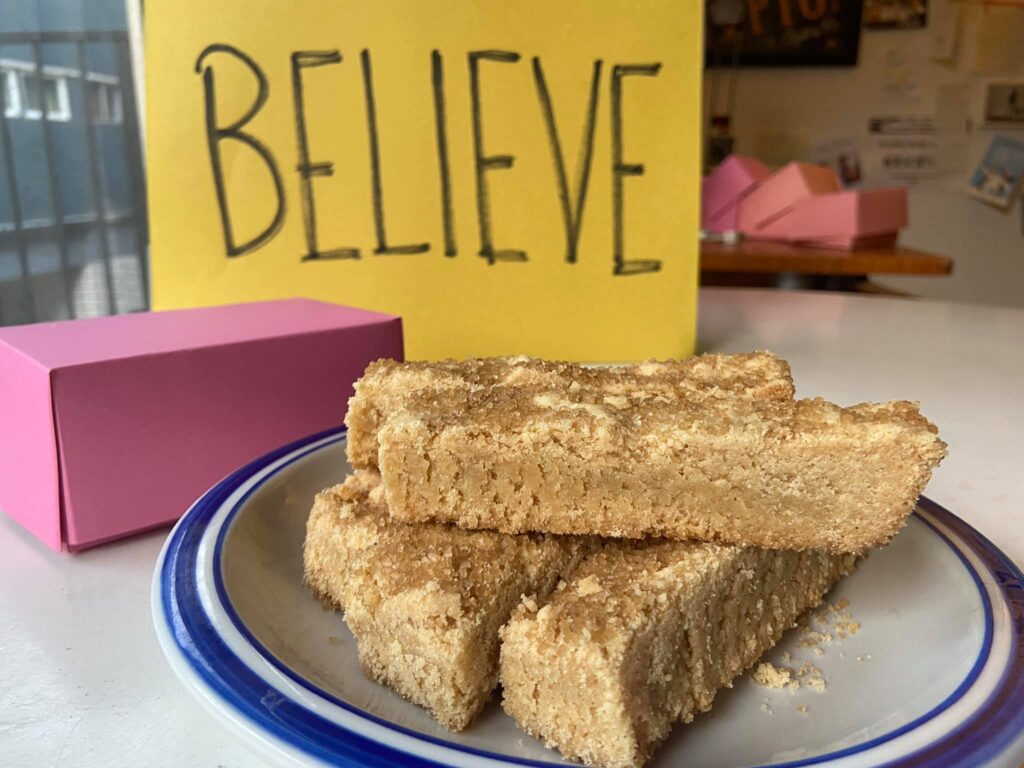 I'm happy to say that everyone who tried one was pleasantly surprised by how good they were. Some of them even used profanity.
It was also a lot of fun to make the cookie boxes out of pink cardstock!
So the whole costume package was enough to garner me a big fat prize at the company Halloween party — a $50 gift certificate to the incredible Farmhouse Thai restaurant! Sweet!
Over the company Slack, I posted the following message of thanks to the judges:
Ted Lasso here. You know, some might say that a costume contest is about winning. But I say they are an opportunity for us to be the best versions of ourselves, whether in costume or out. BELIEVE!