Yesterday I had the opportunity to reprise my "3 Hats" piece that I performed last March at the 6th Avenue Skating Place. This time it was for the annual San Francisco Skate Showcase put on by the Church of 8 Wheels on Sunday July 30.
I was pleased with how my piece turned out last time, but it was a fun challenge to explore where I could improve or try something different.
The biggest change was the addition of a fourth hat at the end, which I came up with just the day before. I'm honestly shocked that it worked! I also wanted to work on engaging with the audience and allowing myself to fully inhabit each move. And my friends Leaf, Deep and Alejandro helped make the costume changes a little more showy.
Getting to perform for my skate community is always such a joy. There's really nothing like hearing all your friends scream their heads off for you.
And I even had a family member there this time, my cousin Reena, who drove in for the occasion! She even gave me this sweet "ube" tee-shirt made by her friend.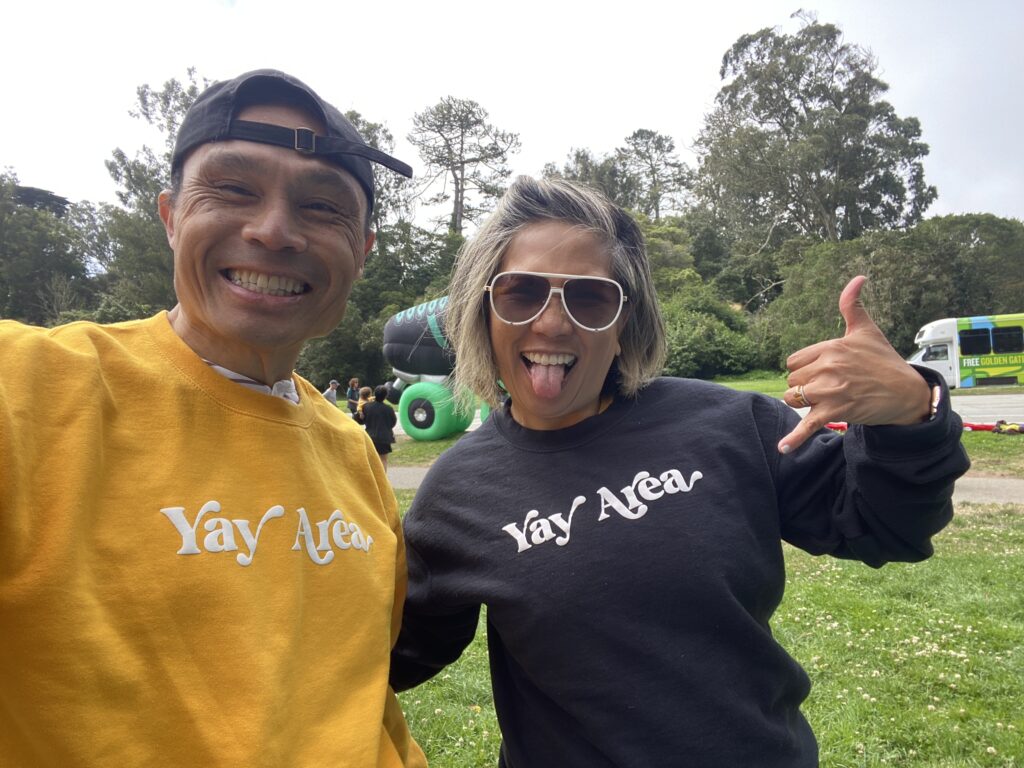 Oh and I can't forget my friend Maggie who brought me a kouign amann from B. Patisserie! I love that my friends know me so well.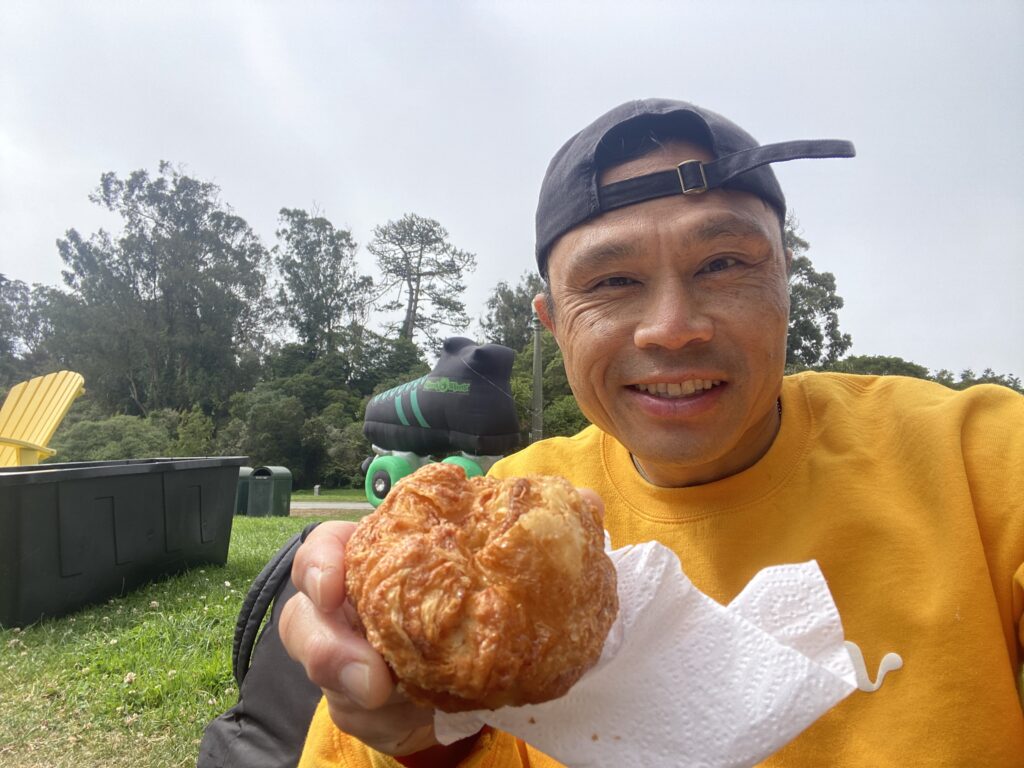 There were lots of other fun performances that day, plus a lot of the regular skate silliness we do on the regular at the Skating Place. I feel so blessed to have this in my life.