For my Christmas present this year, my dad — quite an accomplished amateur photographer — gave me a free photoshoot!  I asked him if he would shoot me doing some breaking moves outdoors, which he happily obliged.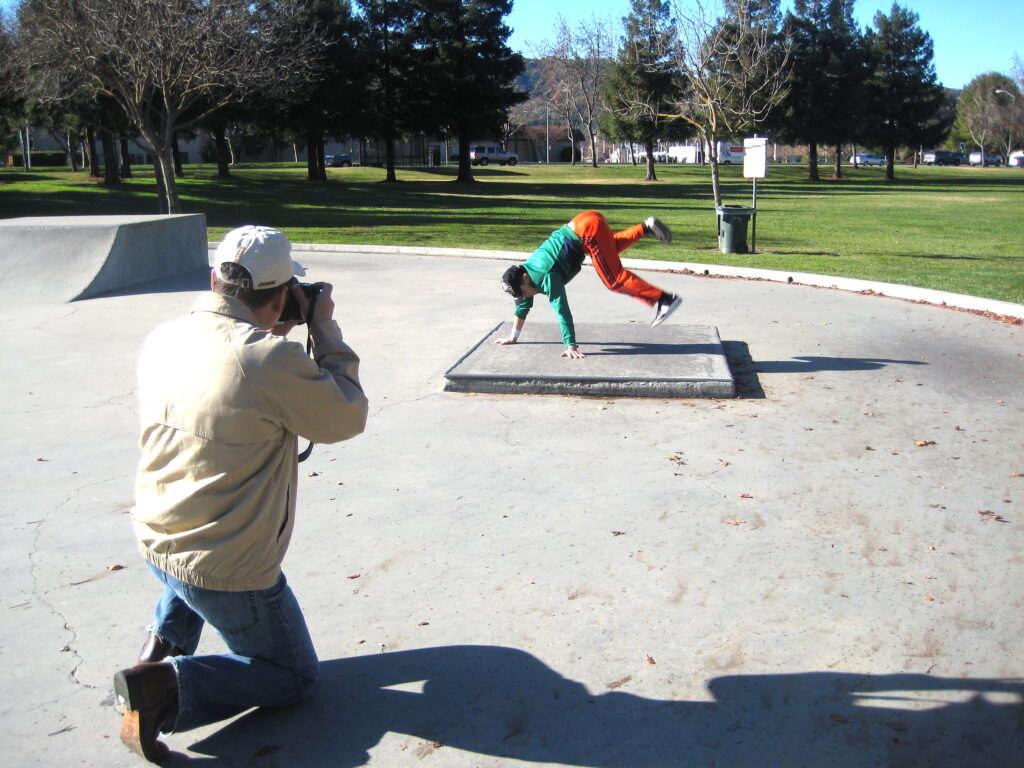 We had lovely shooting conditions on Tuesday morning. We found this nearly empty skate park in the California East Bay.  The winter sun was bright and warm, bringing out the color of the leaves and foliage.
The concrete surface was a bit unforgiving, so I couldn't do some of my crazier moves.  But I'm very happy with how these shots came out.  And it was a good excuse to hang out with my father.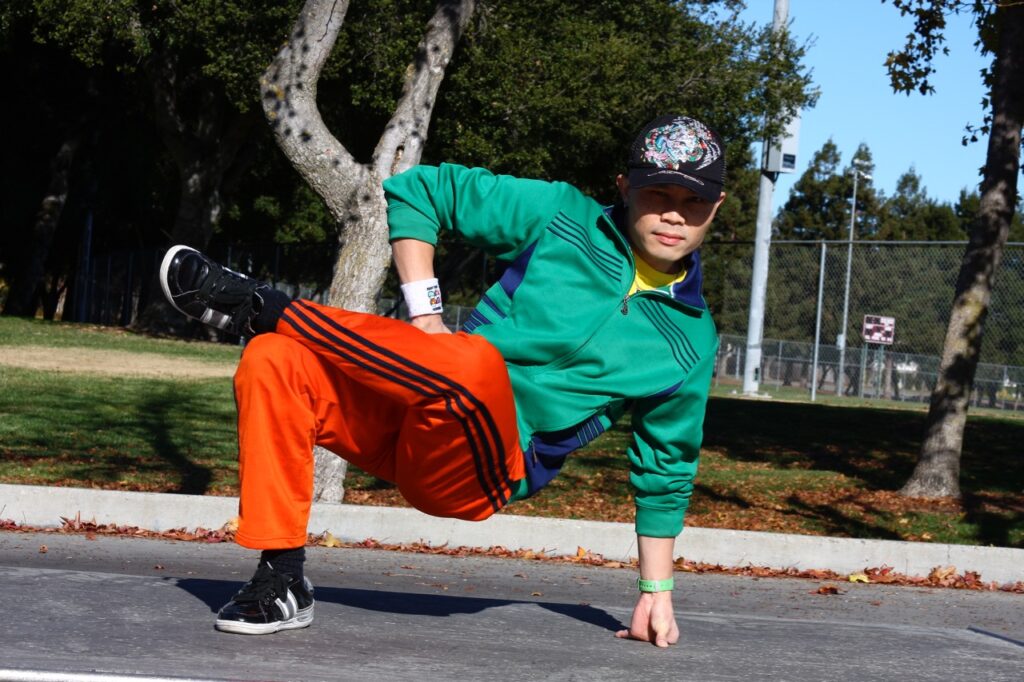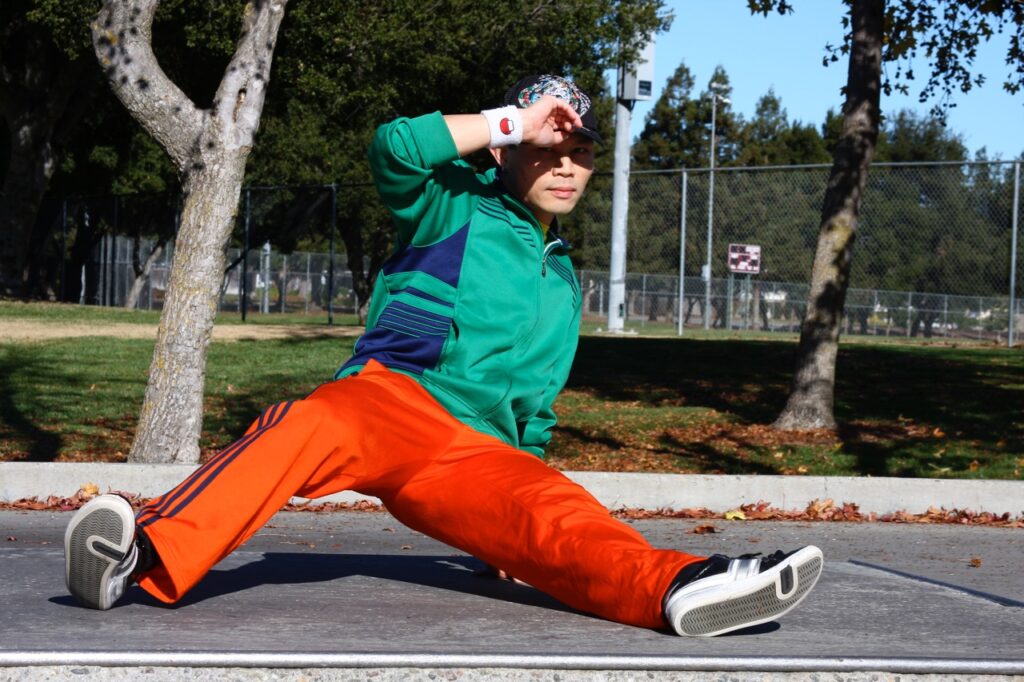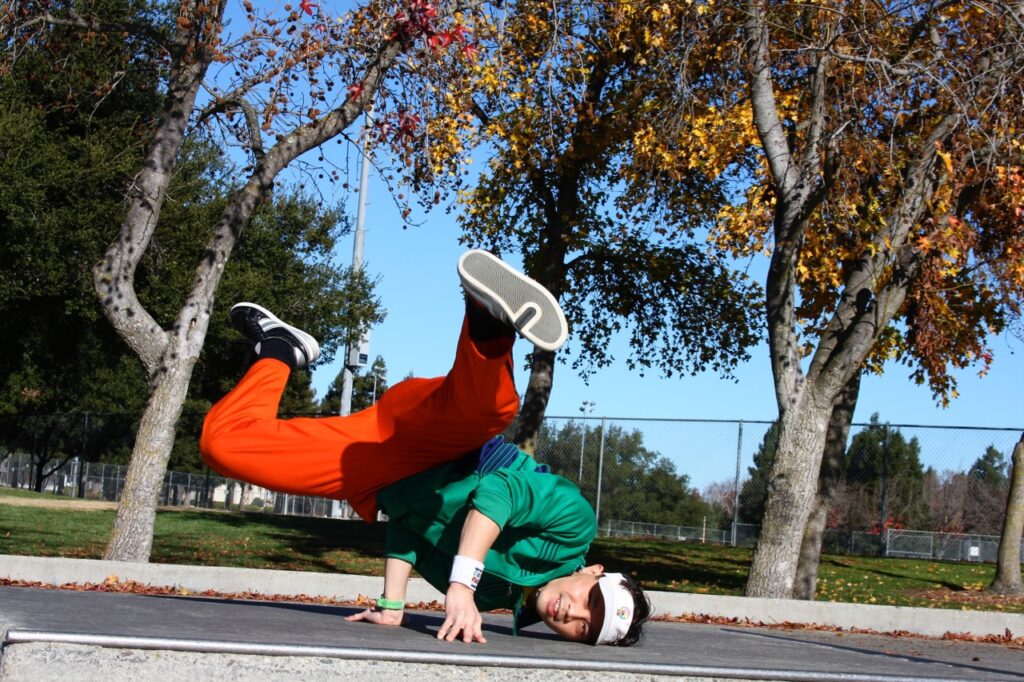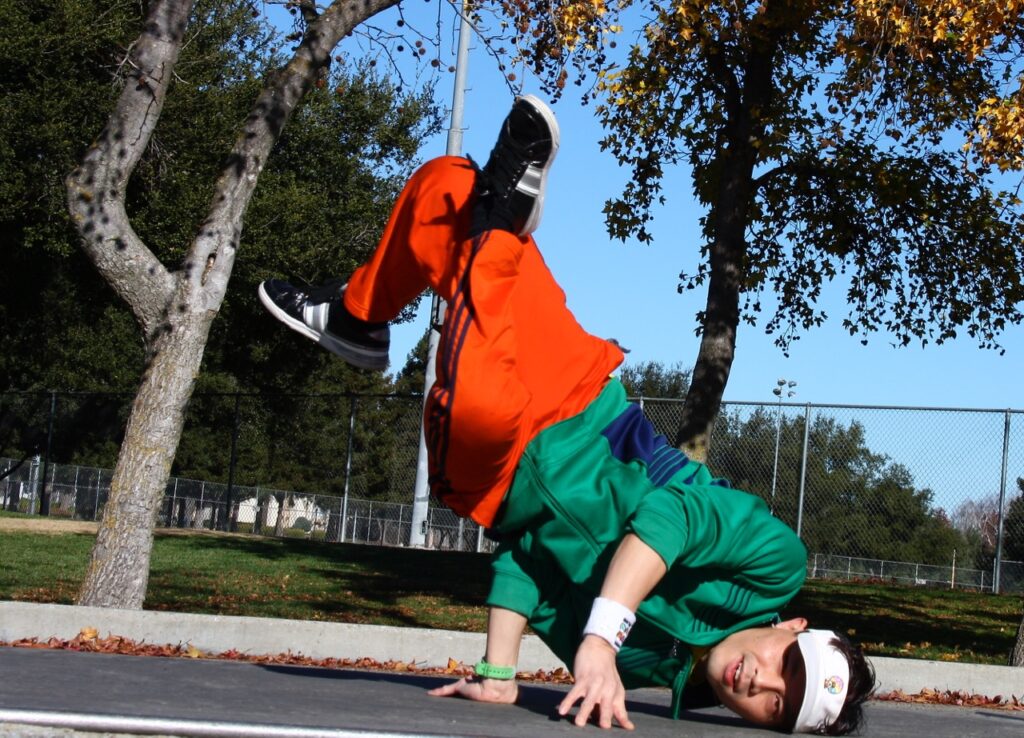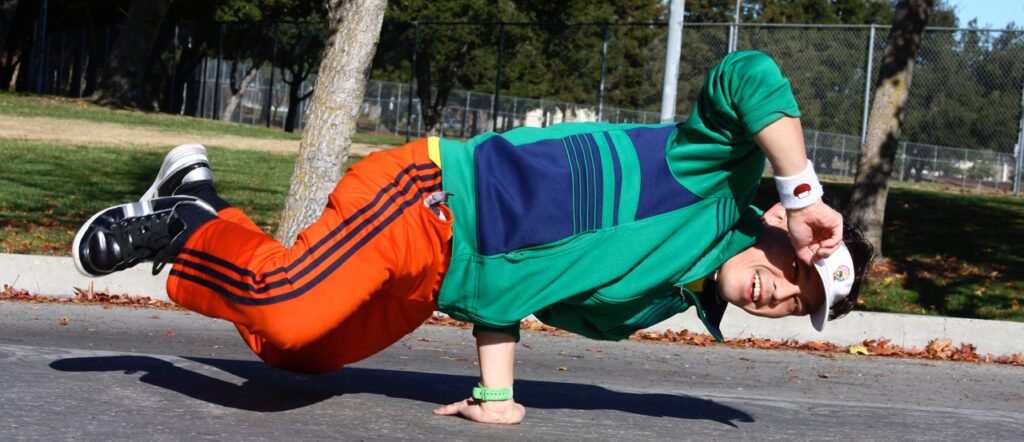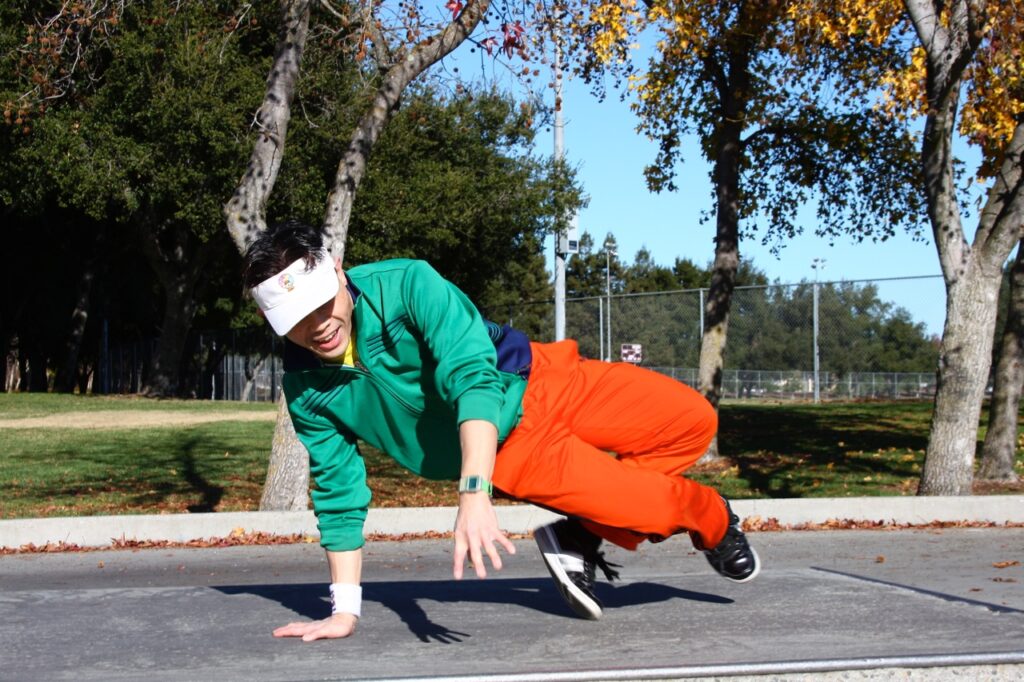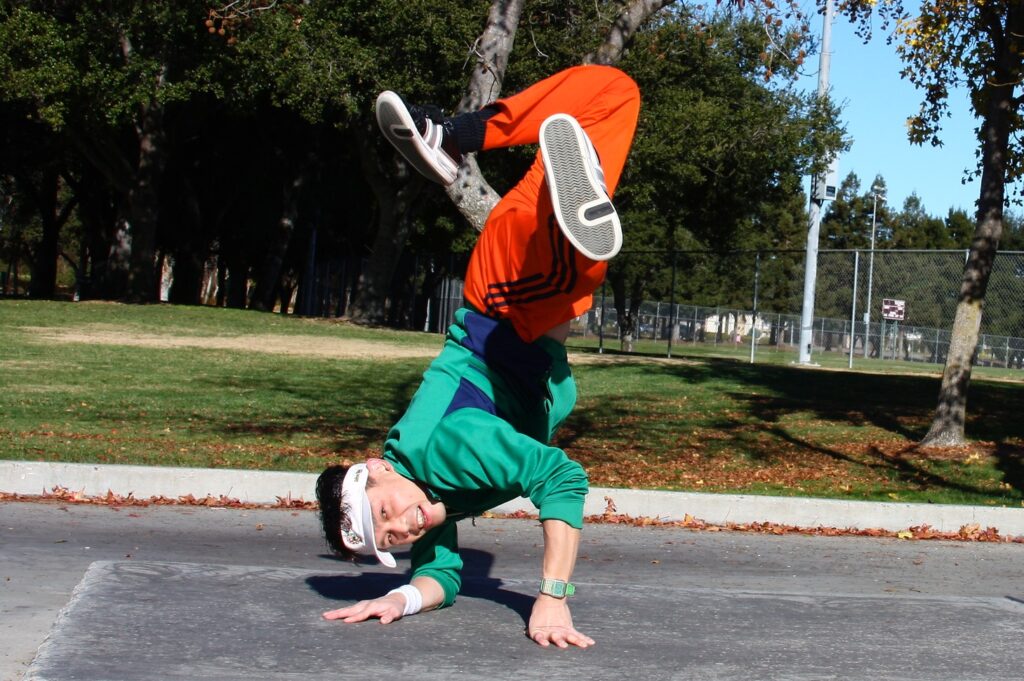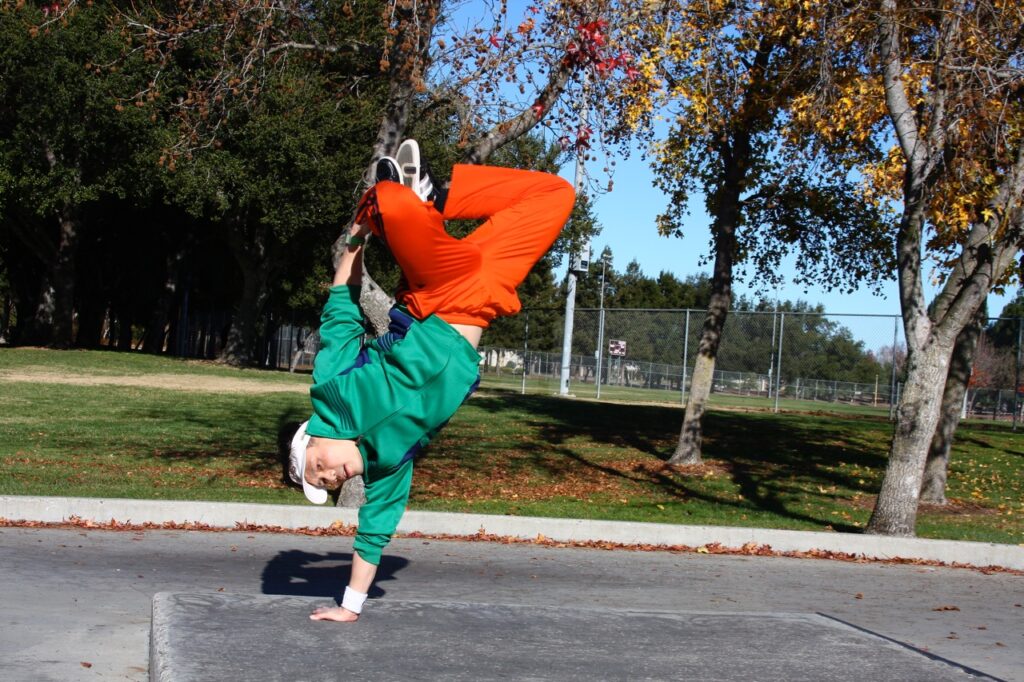 Thanks, dad!