A highlight of the lindy hop dance event Swingin at the Savoy 2019 last weekend was the panel discussion with legendary dancers Norma Miller and Chester Whitmore, facilitated by Seattle-based dancer Adam Brozowski. It was a packed house of eager swing enthusiasts, happy to get to engage with these two remarkable humans on a Saturday evening.
I have been developing an online course on how to conduct interviews for my job. So I've been thinking a lot about the many aspects of being an effective interviewer. There are the basics of course: ask good questions, know your subject, maintain eye contact, etc. But there's so much more.

Adam skillfully demonstrated how to bring the best out of his guests and create a unique experience for his audience. Some of of the things I noticed.

Adam knew when to allow his guest to go off on a tangent, and when to bring them back to the topic. This is huge. I've participated in and led several interviews with Norma Miller. I know how challenging it can be to channel her irrepressible energy, and keep an interview focused when she runs off on a tangent. Adam made it look easy.

Adam knew how to give Norma just enough information. Adam asked, "I understand that you got your start as a young woman working with a man who had a particularly distinctive facial feature. Do you know who I'm talking about?" That got Norma talking about how she was recruited as a teenager by "Twist Mouth" George to be his partner in a dance contest.

Adam knew when to give in to Norma's whims, like when she decided to do an impromptu rendition of one of her songs, with Adam and Chester performing the choreography that they clearly were still working on. Such a delightful spontaneous moment that we all got to witness together.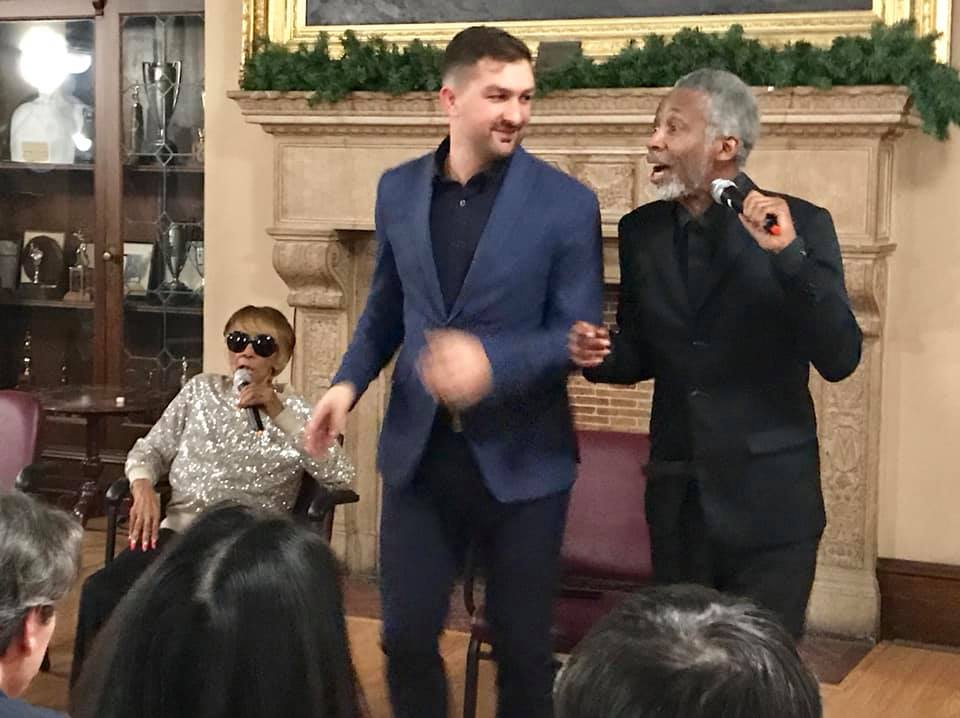 Adam focused the conversation on topics that would be fresh and interesting for his audience. He asked an intriguing question: "Of all the women in Whitey's Lindy Hoppers, when the war came and all the men got drafted, you were the only one who kept dancing. Why was that?" Norma talked about how she moved up from a lindy hop dancer to a headlining entertainer, choreographer, dance troupe leader, and more. This helped us all to understand better Norma's tremendous willpower, drive, and desire to achieve success, no matter the odds against her.

So in short, Adam did a fantastic job.
But that was not the best Norma interview I've ever seen. That award goes to Naomi Uyama at ILHC 2017, when she interviewed a powerful assemblage of kick-ass female dancers Norma Miller, Sugar Sullivan and Jean Veloz. Naomi managed so smoothly and skillfully this opinionated and cantankerous bunch like a pro. Check it out below.

So so great!
I'm looking forward to seeing the video of the Swingin at the Savoy panel discussion, which should be released soon.
Photo Credit: Clever Plum Photos