Last week was the finale of season 10 of the Great British Bake Off, one of my favorite TV shows ever. To celebrate the finale, I decided to throw a finale-watching party, complete with quintessentially British baked treats.
In my research on appropriate baked goods, I found out that something called a "Banoffee Pie" is the most popular pie in Southern Britain and in London. Intrigued, I did some investigation and it turns out it's basically a banana cream pie with dulce de leche.
Preparation is dead simple:
Make dulce de leche
Make a graham cracker crust (traditionally done with British digestive biscuits)
Make whipped cream
Layer dulce de leche, sliced bananas and whipped cream on top of crust
I followed this particular recipe, but all the other ones I saw are basically the same.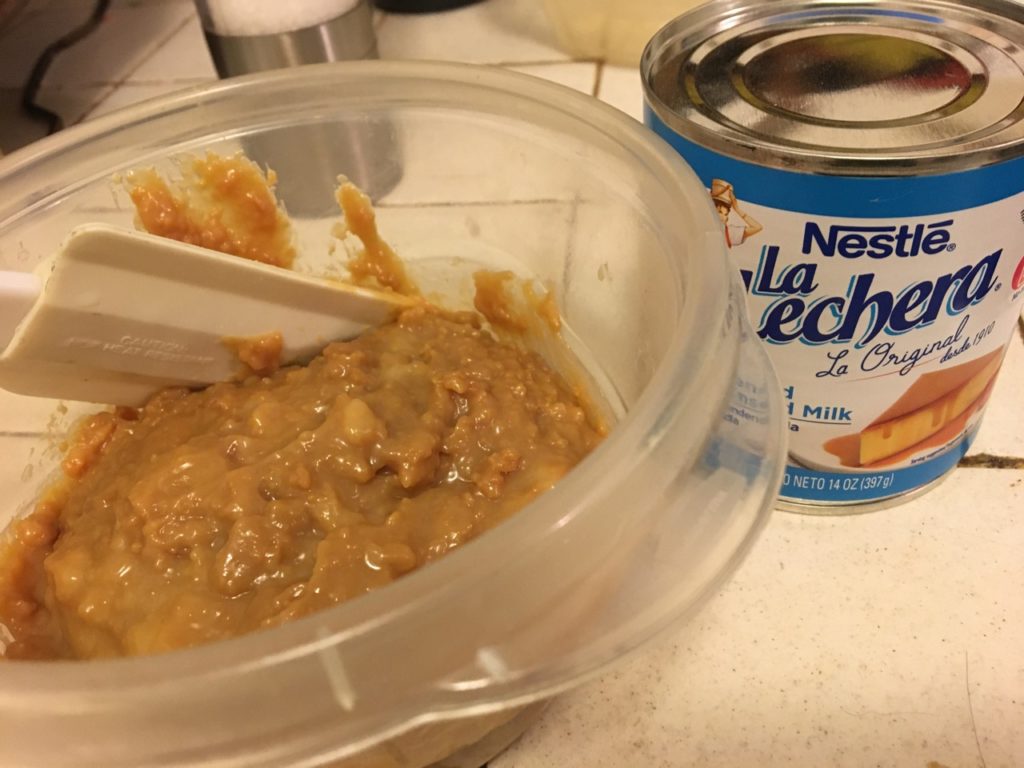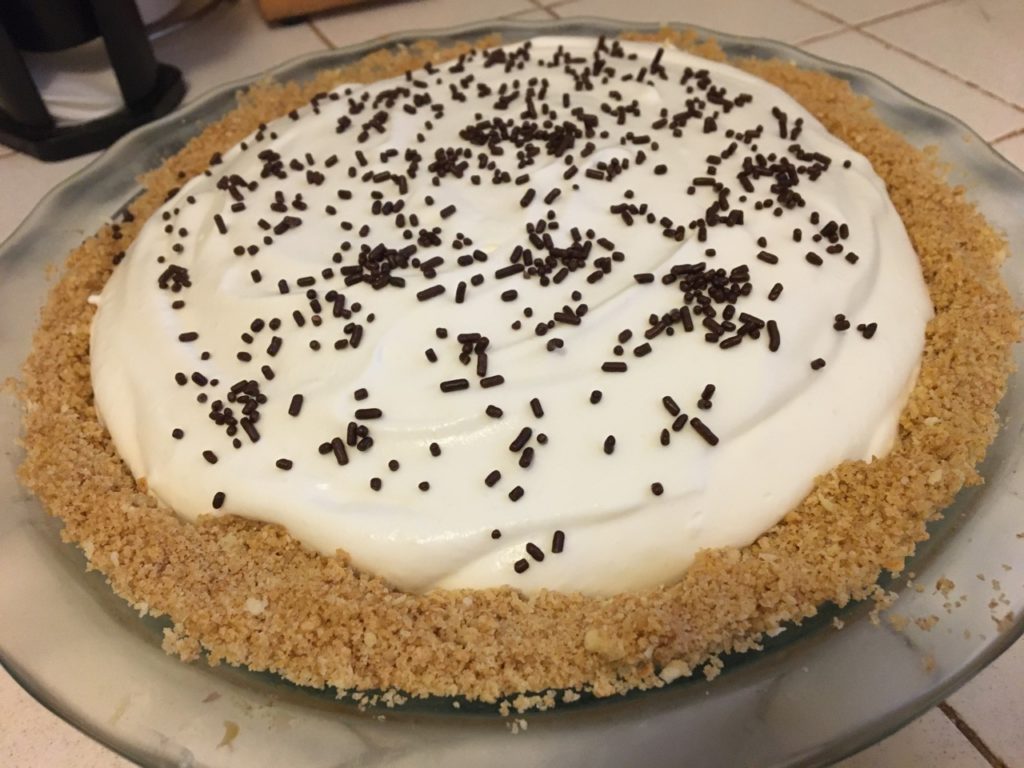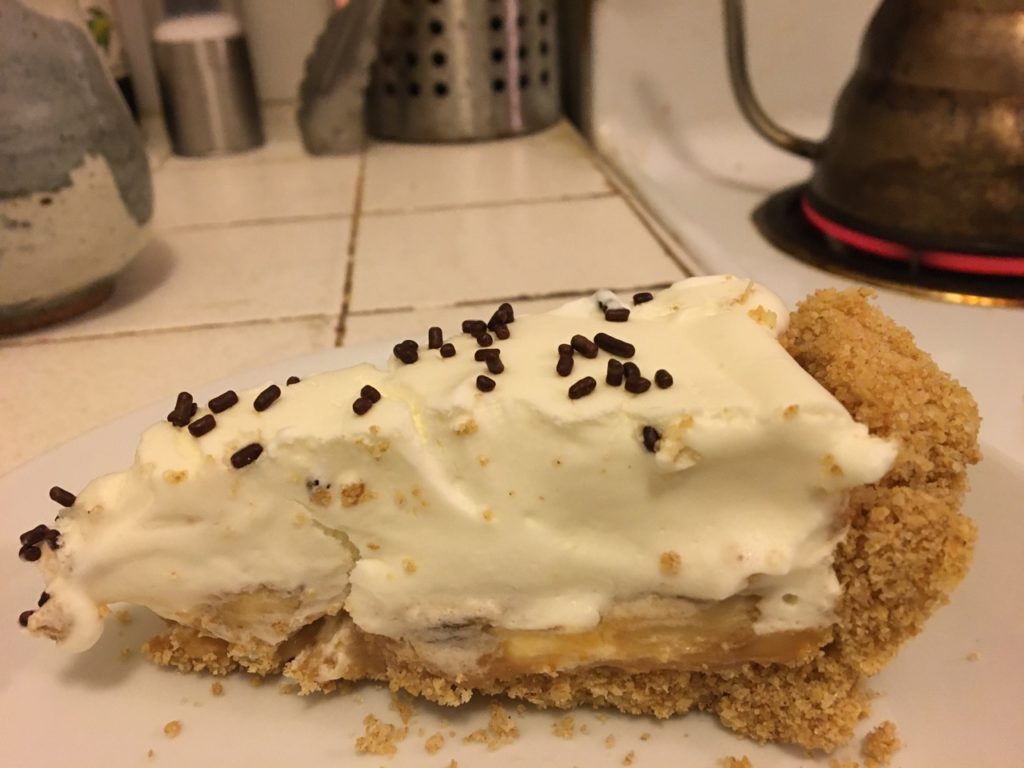 The guests at my party approved of the pie. Definitely will make again.