An "Exquisite Corpse" is a form of collaborative artwork (typically a drawing or a short story), where each person contributes a small section of the work, but you don't see the final product until the end.
Since we are stuck in quarantine because of the COVID-19 outbreak, I decided to get some friends to collaborate on an exquisite corpse solo jazz dance project. Each person took a section of music, and only told the next person what their final move or pose was. The next dancer starts with that move for their section, and so on. I'm so happy with how it turned out!
Dancers (in order of appearance): Rik, Hanah, Doug, Jess, Shawn, Julian , Kristin, Brian, and Arsen.
Music: "Doctor Jazz" by the Hot Baked Goods.
How to Create an Exquisite Corpse Dance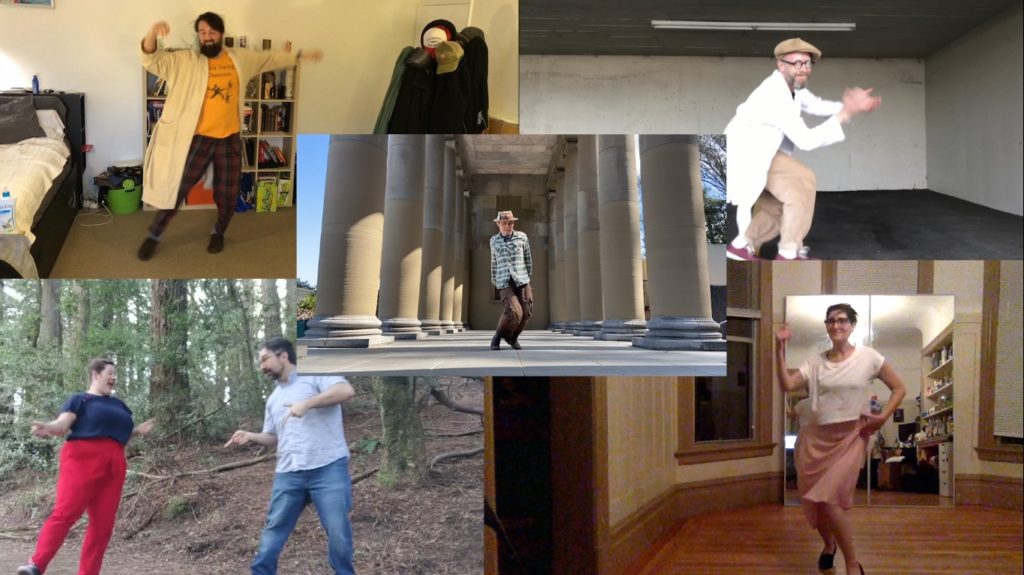 Now that you've seen our exquisite corpse video, here's how to make your own:
Assemble a group of dancers to participate. I would say 5-8 is a good number.
Choose a song.
Assign a phrase or section of the song to each dancer. Have each person choose a closing pose or step.
Ask each dancer to film themselves dancing their section of music, starting with the step of the person ahead of them. Ask them to only share their videos with the video editor, not each other.
Now the hard part: Stitch the different video clips together. I used Adobe Premiere, which made it go fairly smoothly.
Here are some other examples of more elaborate exquisite corpse dances for inspiration: