There are lots of kinds of roller skating: park skating (ramps), trail skating, derby, figure. But I have had one primary motivation for learning how to quad skate: dancing. Or "jam skating" as it's called in many places.
Early this morning, I celebrated two months of quad skating by jamming to one of my favorite songs, "Cantaloop" by Us3. It was a chilly and damp morning in the park, and I had the Skating Place virtually to myself for a whole hour. I tried to do all the moves I know:
Crazy Legs
The Downtown
Manuals
Toe spins
Dolphin dives
B-boy style kick outs
Kick-ups
Here's how it went:
Gotta love skating in my new orange jumpsuit!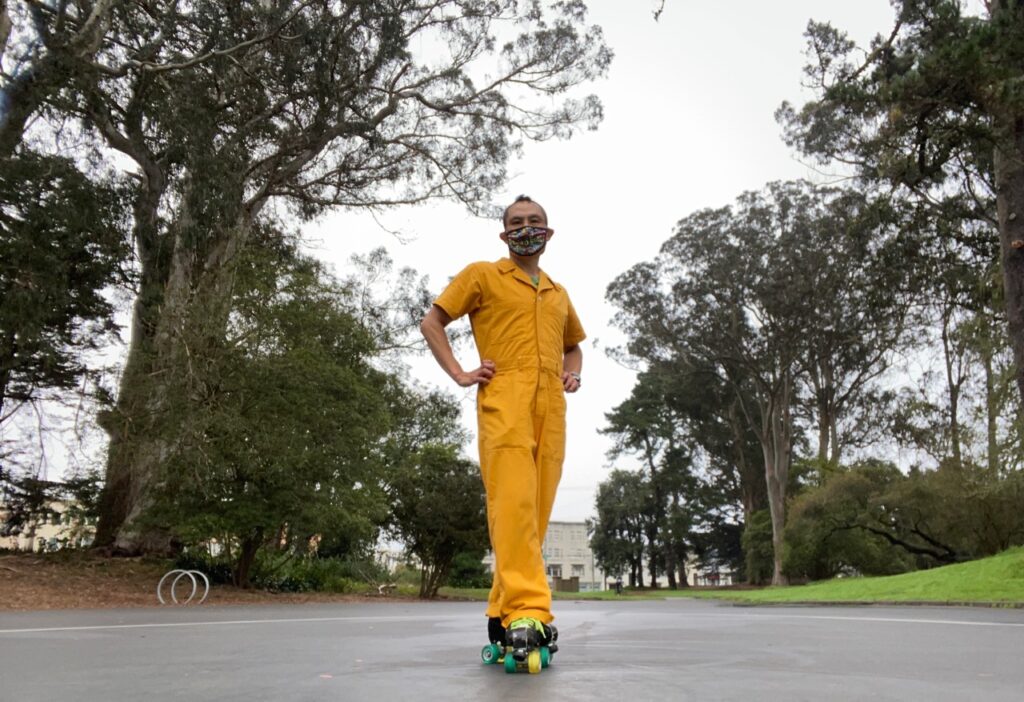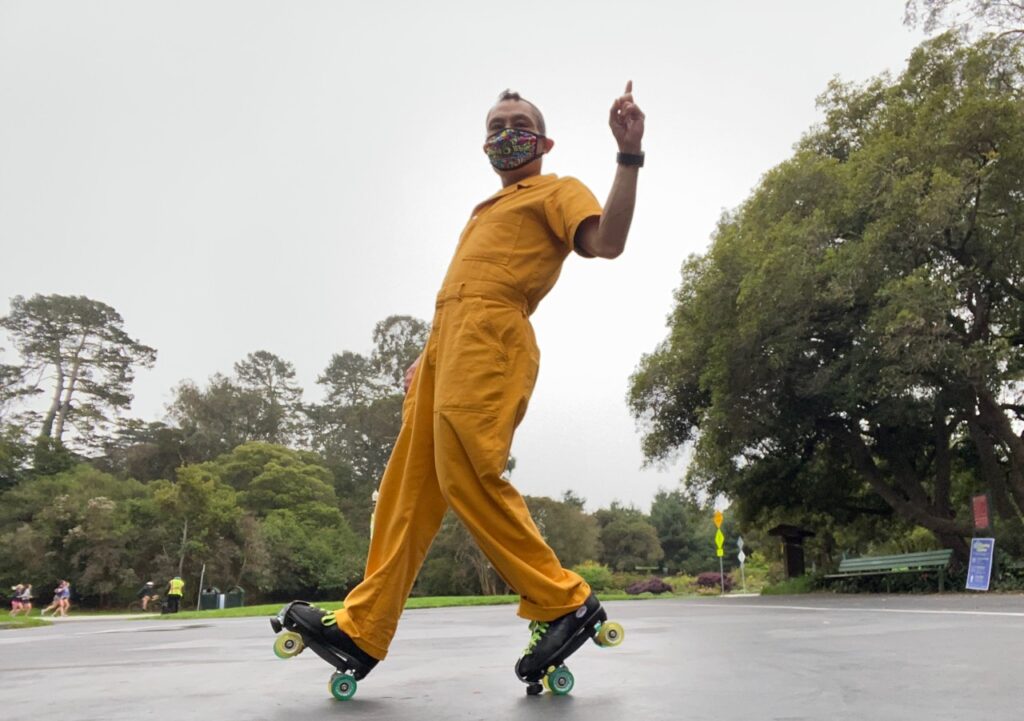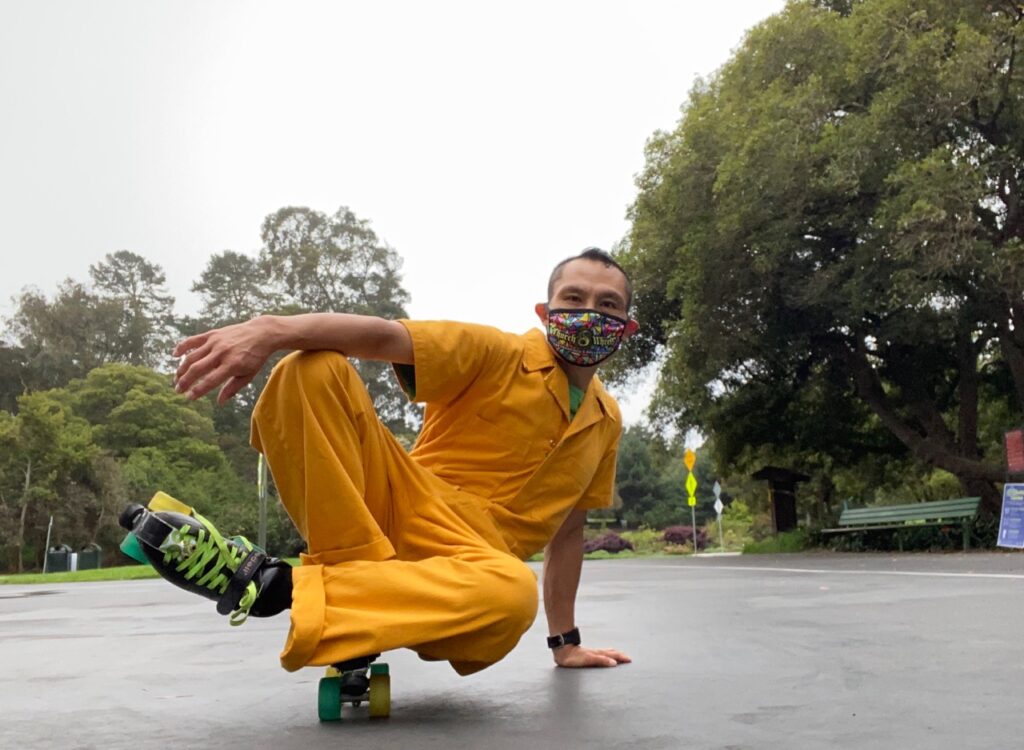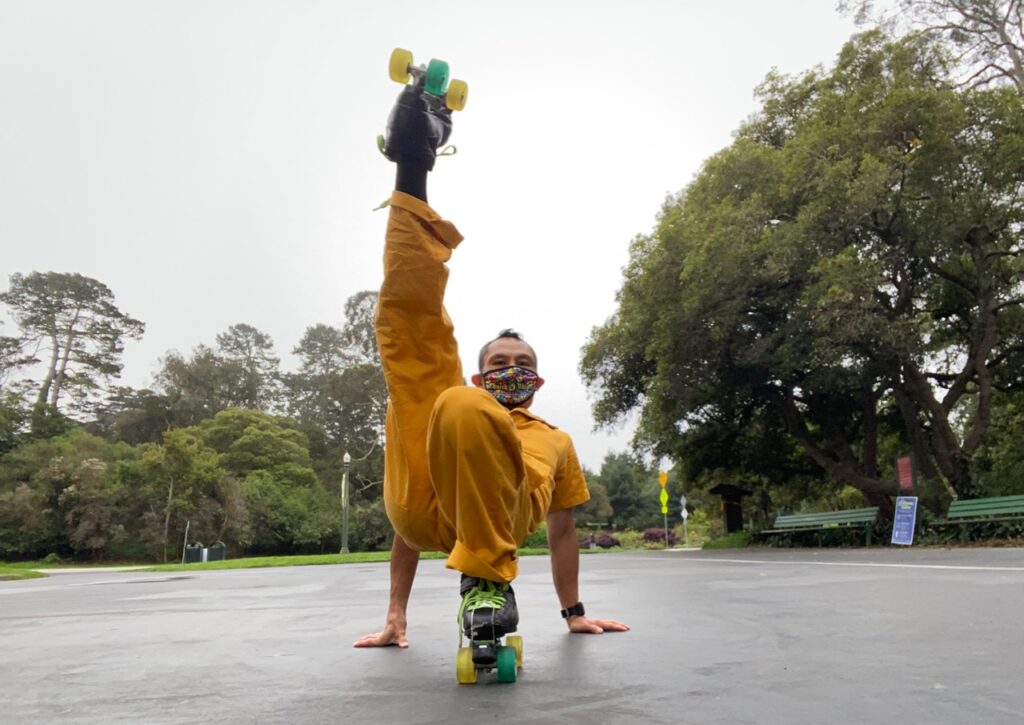 There's tons more I want to learn and get better at. My backwards skating is starting to improve, almost to the same level as my forward skating. I can do a reverse toe stop going downhill, which is so much fun!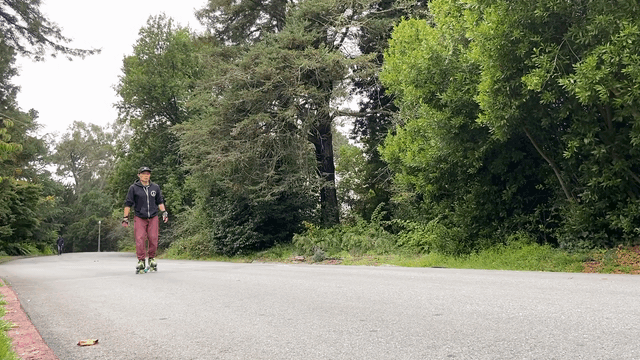 Beyond my personal skating goals, I've enjoyed how much my little group of skating friends has grown in the past weeks. My Facebook group the Savoy Rollers SF now has 23 members, spread out across the Bay Area!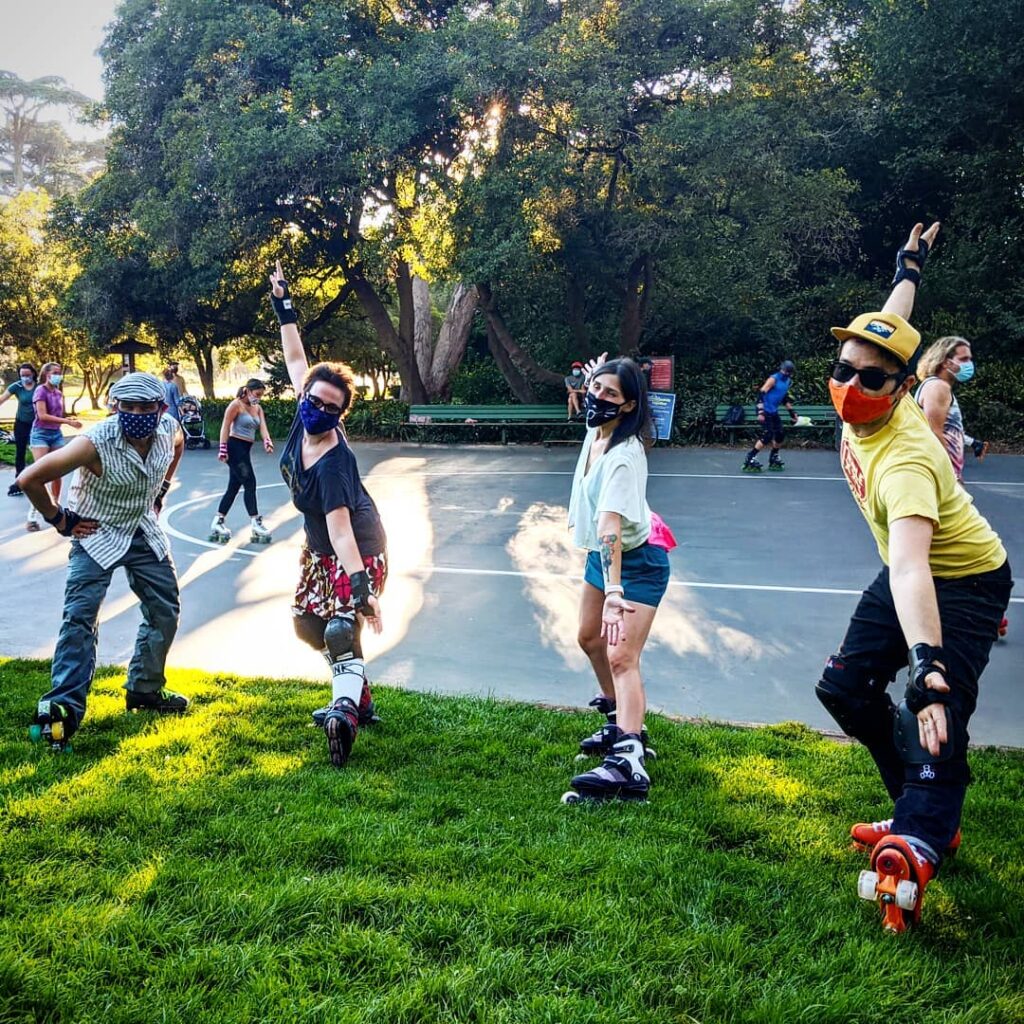 And being connected to the larger communities of skaters in the Bay Area and beyond is really fun. The Facebook and Reddit groups I'm in so far have been really sweet and nurturing and supportive, which is so healing in the midst of all the craziness going on in the world right now.
Every day I'm so thankful that I found roller skating. And I'm excited for what's to come.