As Election Day gets nearer in the US, we're likely to encounter repeated claims by various parties, including the President, that mail-in voting is more prone to fraud than in-person voting. In light of this, I've created a couple of handy infographics. Feel free to share!
NOTE: This information is presented in my personal capacity and does not represent any organization.
Mail-in Voting Fraud Infographic
Here's an infographic on voter fraud and mail-in voting.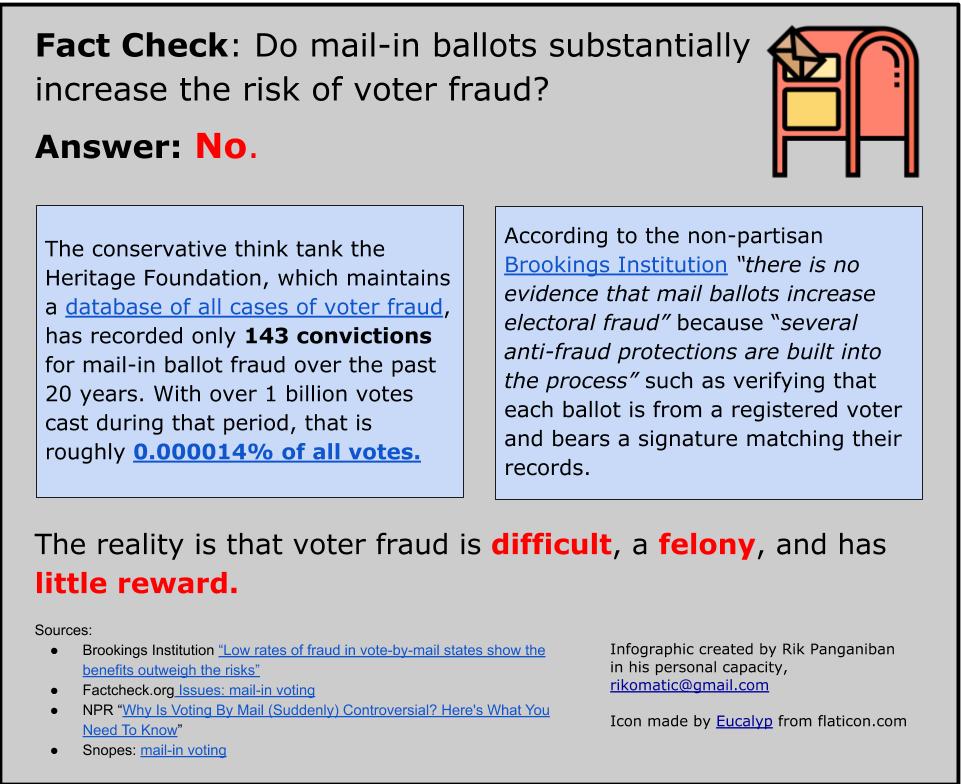 Sources:
Mail-in Voting Infosheet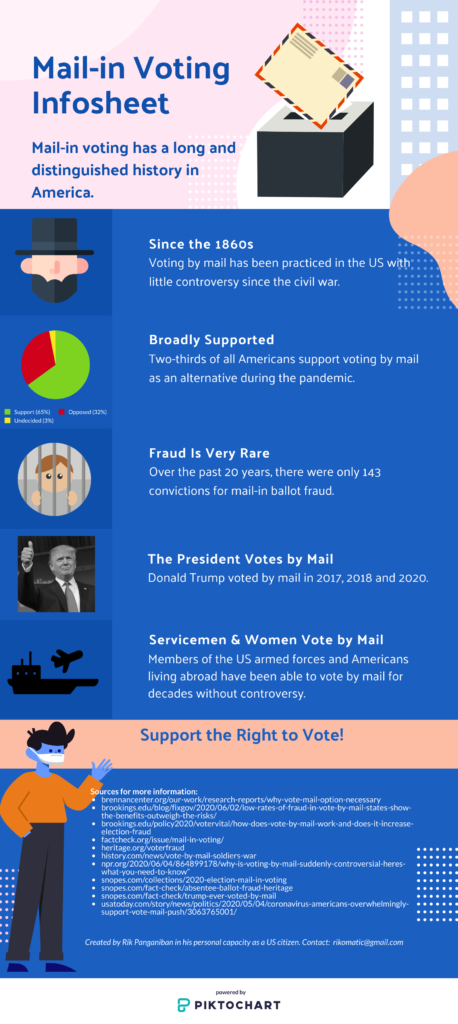 Sources: