It was five years ago today that I was last at the legendary Herrang Dance Camp in Sweden, along with 1,000 other crazy lindy hoppers from all over the galaxy. On a lark, I entered the solo jazz dance contest, knowing that I would get spanked by the many, many incredible dancers who were there.
And, weirdly enough, I took second place.
Here's a big of the comp footage.
Honestly, I was just excited to eat the free ice cream I got as a prize.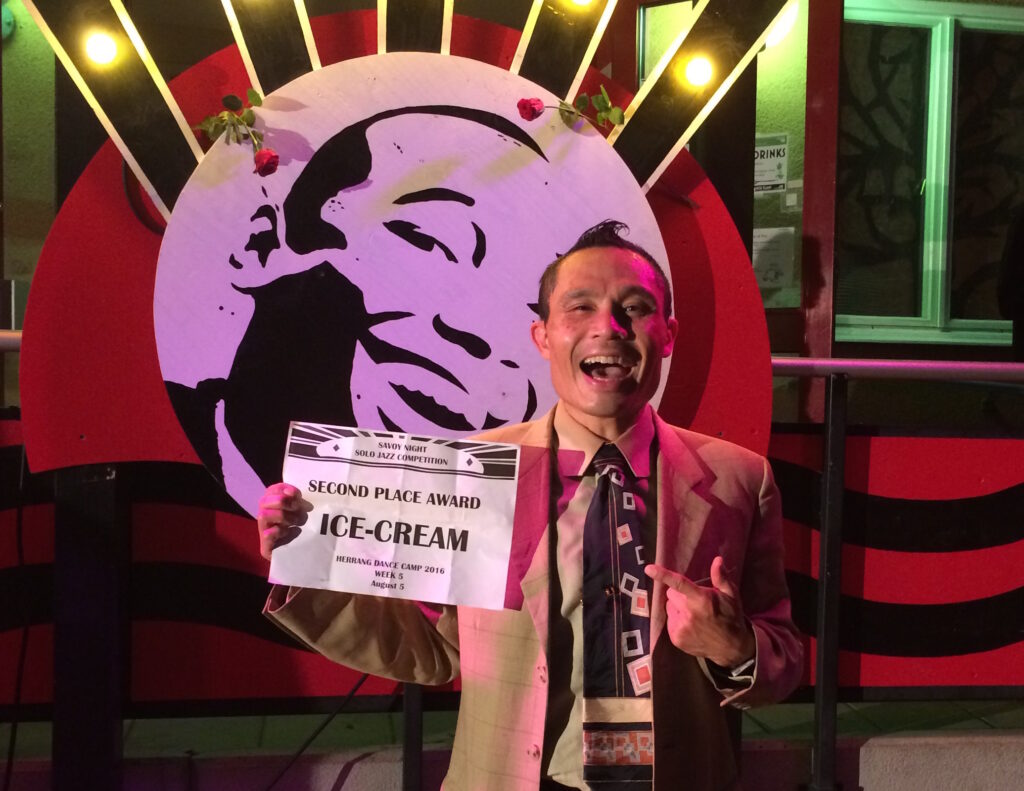 Good times. Simpler times.