One of my first leadership experiences was leading a group of a dozen college students on a trip to Tijuana, Mexico to build homes for the poor. I was in my senior year at UCLA in 1991. I was still not sure of what I wanted to do with my life, but I was convinced it involved combating poverty and hunger somewhere in the developing world.
I had become more active with the nonprofit Habitat for Humanity, volunteering with some of their local home-building efforts in LA and traveling to Peru as part of an American goodwill tour for them. But I hadn't organized any volunteer efforts on my own.
I'm not sure how I got hooked up with this home-building project in Tijuana. But plans came together to organize a group of volunteers from UCLA to spend a week there during our Spring Break, under my leadership and coordination.
It was pretty exciting leading my first project from conception to execution. I planned the recruitment, application process, orientation sessions, and travel logistics. The housing project organizers handled the volunteer coordination and accommodations for us there. We basically just needed to get ourselves to Mexico.
Luckily, UCLA approved our request to use a campus van to transport us from Los Angeles to Tijuana. The fact that the university basically gave a large vehicle to a bunch of college kids for a week and trusted us not to do anything dumb was pretty incredible.
I remember vividly the excitement of that four-hour drive from LA to Tijuana. Here we were, a bunch of idealistic young people on an international trip on our own to help some poor folks build homes for themselves!
It was a memorable and tiring week in Mexico. The local crew had not gotten very far yet in their housing construction when we arrived. So most of our time was spent doing the unglamorous work of preparing foundations of what would eventually be low-cost homes. So a lot of digging and pouring of concrete.
I don't remember much about the locals we spent time with there. My Spanish was not very good at the time, so we did a lot of smiling and gesturing while others translated for us.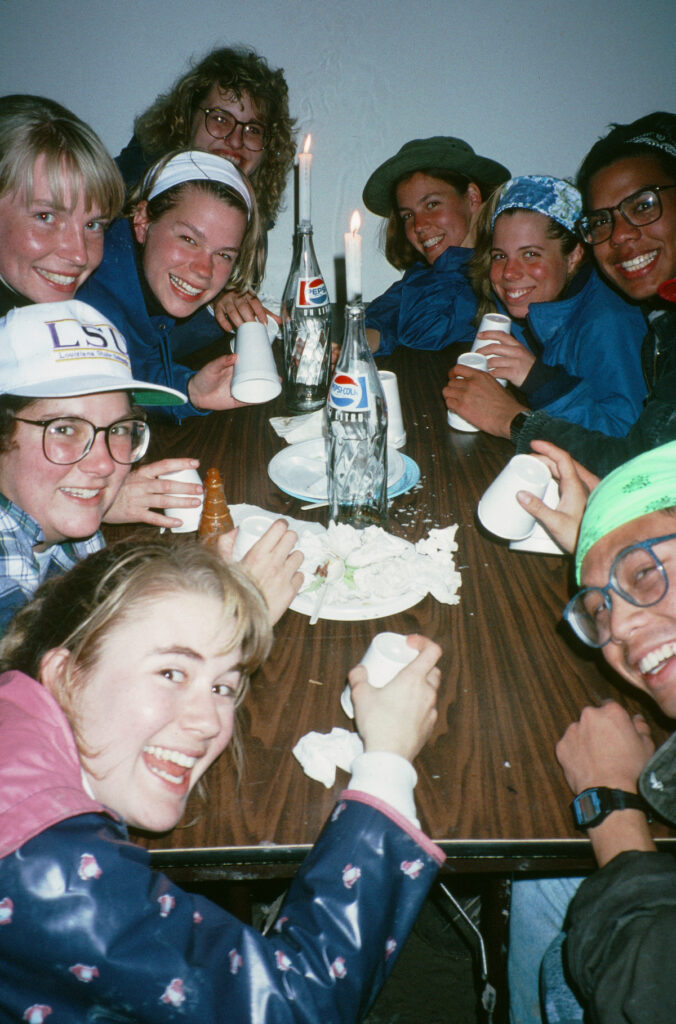 I did like the huddles with my team of college students each evening, where we got to share how the day went and anything we had learned. We talked about how much better this Spring Break trip was compared to partying by the beach. I don't think we ever really questioned if this trip was really about helping others or just feeling good about ourselves by doing a token gesture for a few days.
Anyway, we finished our little volunteer trip and took the long drive back to LA. I don't think I ever once checked up on the progress of that housing project. I couldn't even tell you today where it was or if it ever got finished.