I don't know anything about this clip other than it's from a 1957 Filipino movie called Kalyehera.
There's a lot to unpack in this scene:
The music feels very Elvis Presley inspired
A lot of the dancing is "groove around then throw an airstep" which I suppose was probably what people were expecting to see in a dance scene
The non-partnered dancing was silly and fun, particularly the bunny hop stuff
Here's a poster from the film.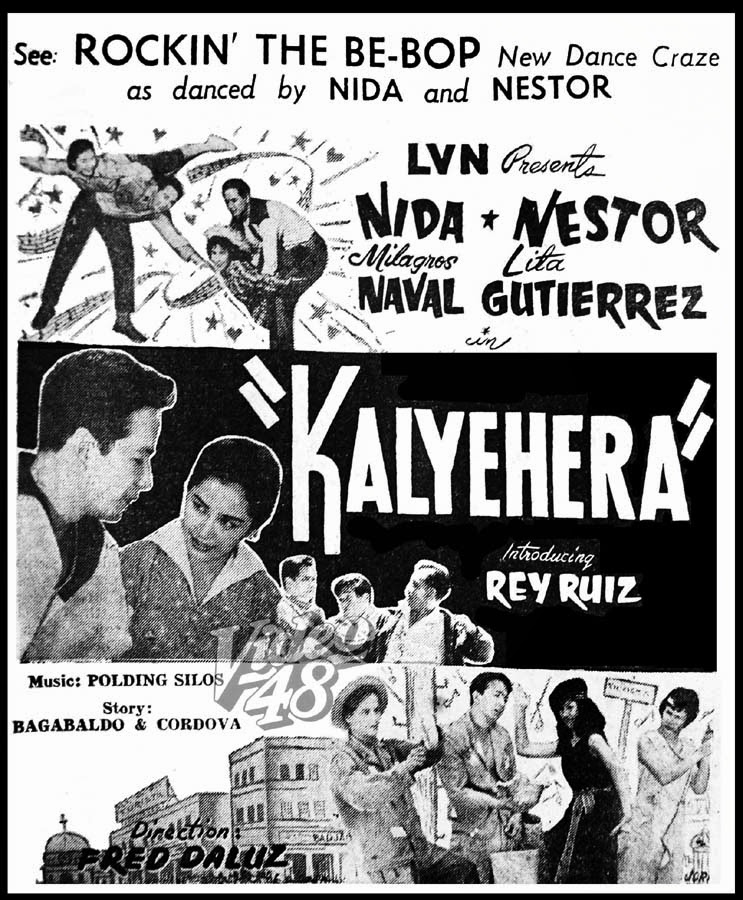 Synopsis from Letterboxd.com:
A story about Nora a rich young woman from the province who made a vow along with another friend to go the metro and pretend to be beggars to raise money for their church. On their way there on the train they met Ernesto a rich young man who falls in love with Nora oblivious of her vow.
I am dying to see more footage of lindy hop and other partnered dancing from that era!