For my colleague Merissa's maternity leave party I decided to make a cake. Searching for what cake to make, I came across this video of Claire Saffitz making her version of a strawberry layer cake. This seemed right up my alley.
As Claire describes it:
This cake is my platonic ideal of a spring or summer dessert- uncomplicated, light and fruit forward. It's a hybrid of two other strawberry desserts I like quite a bit, the french layer cake known as fraisier and a classic strawberry shortcake. This cake is now my vehicle of choice for fresh berries and their juices.
I thought this was a pretty fool proof recipe, but quite the crowd pleaser! There was only a tiny bit of the huge cake leftover afterwards — which did not make it to the next day! LOL.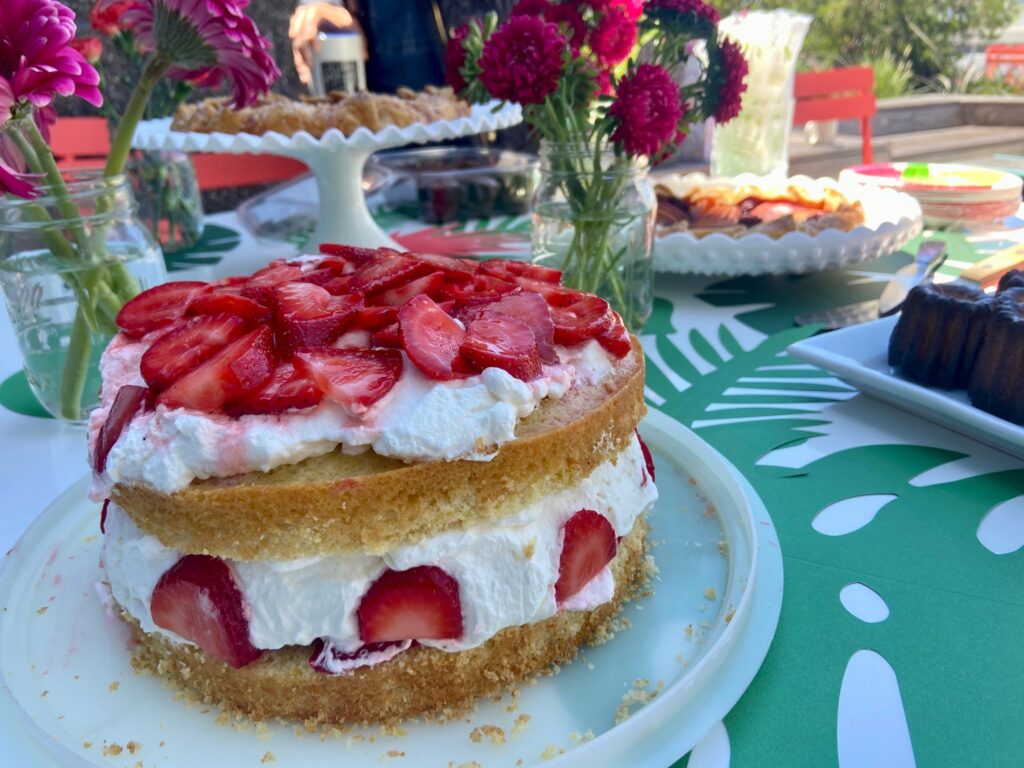 Because the cake is whipped-cream based, it doesn't hold its shape long. So it does need to be served soon after making. I could try and stabilize the whipped cream in the future. But still not the most solid layers. So cut carefully.
I am also not the biggest strawberry fan. It would be fun to make this again with a combination of strawberries and blueberries!