The year 2022 was a return to "normal" post-Pandemic life, which was wonderful. There were no major life changes, but there were a lot of wonderful moments to remember.
Health
I feel blessed to be in my 50s and able to do all that I do, from skating to dancing to biking everywhere.
The biggest change for 2022 was that I switched to a "flexitarian" diet. That is, I eat mostly vegetarian (and some fish) during the week. On the weekends I allow myself meat, if I feel like it. But often I will go weeks without eating any meat products. This was on top of maintaining my intermittent fasting schedule.
Surprisingly, this wasn't that hard to adapt to. Basically I had to remember to eat more during my meal times, since vegetables tend to make me feel less full than meat. Getting to eat more has been great! And it appears to be helping me maintain a healthy weight and have energy all day and night.
On the other hand, my asthma has been kicking my ass more than ever before. Nights have been harder, and I have to always have my rescue inhaler with me whenever I go anywhere. I even had to endure a pretty awful trip to the ER when breathing became particularly painful.
Mom has been doing pretty great at her new senior residence in Pleasanton. But she had her own visit to the ER in December when she unexpectedly fainted and hit her head. Unfortunately it happened the day before her 80th birthday. Fortunately, after a battery of tests long into the night, the doctors and nurses couldn't find anything seriously wrong with her. And she's doing much better currently. Whew!
Mole the cat continues to take meds to deal with his various ailments, but otherwise seems his normal happy self. It's been nice having a senior cat that likes to snuggle a lot more than when he was younger.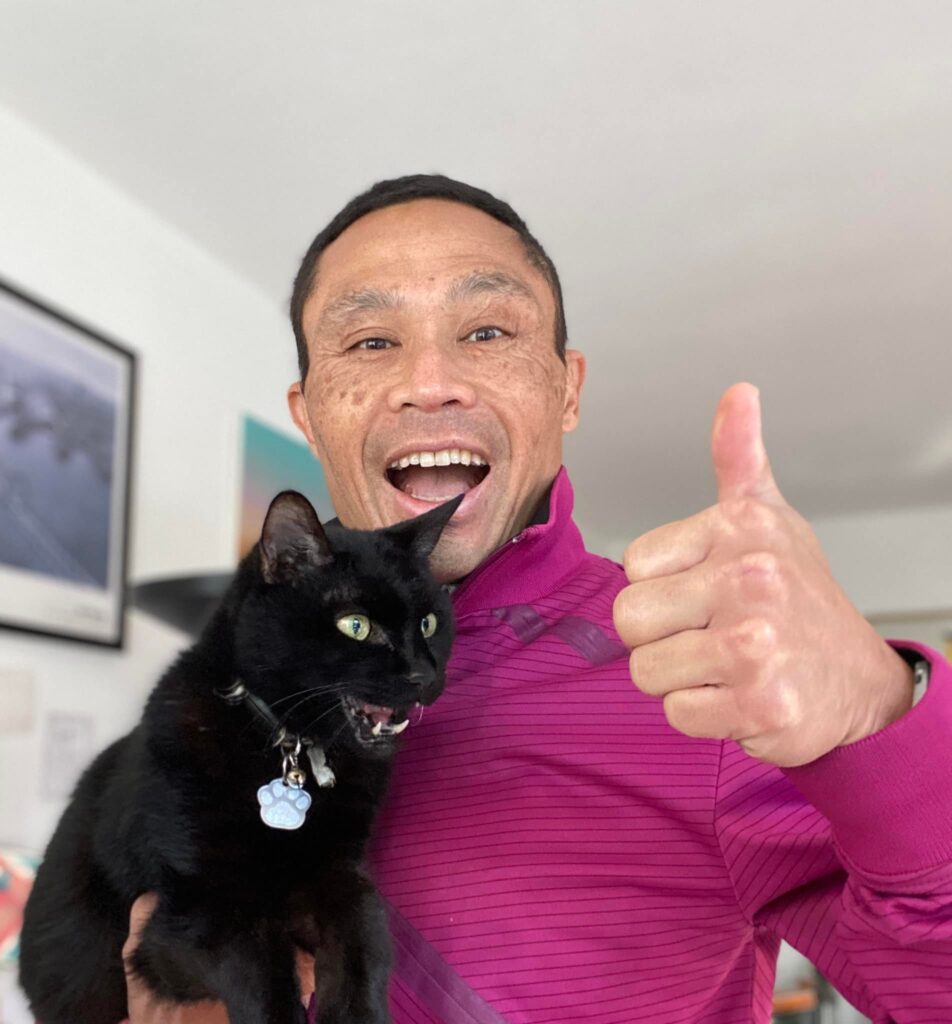 Skate Love
After two and a half years as a rhythm skater, I'm loving this community more and more. Most of my happiest times over the past year have been at the skating rink with friends. I keep learning new stuff and discovering the many flavors of this pastime.
In February, I upgraded from my Riedell R3s to the Riedell Crew, a heeled boot that has helped me upgrade my skate dancing significantly. Toe spins, dips, and more just work better with this pair. And I even love the color.
A highlight of my skate journey was performing at the 2022 6th Avenue skate showcase with my friend Deep. Doing an improv piece with a skate buddy felt so right, amidst all the other choreographed pieces that others did. Next year I want to do my first solo piece!
I also filmed a silly beach skate video in Venice, with the help of my friend Stanley, as a send-up of all the "influencer" videos made there. Weirdly, it did not go viral.
Dancey Dance
There was also quite a bit of dancing not in skates in 2022. I relished being a semi-retired lindy hopper this year, with the occasional return for special events like The Top of the Mark. It made the lindy hop dances I did have more special, even if I felt rusty as hell.
Oddly the only actual gig I had in 2022 was a lindy hop performance… and it was for a fashion show! Randomly a dance friend asked me if I wanted to dance as part of the "intermission" at a multi-designer show in downtown SF. She specifically asked me to do "solo jazz and hat tricks" which was both intimidating and exciting, since that's a new skill I've been trying to develop this year. After various pivots among the organizers, the gig ended up being five separate dance pieces that involved Hanah, Ryan Calloway, his friend Tré, and myself. It was a lot of fun and we earned some nice scratch from it.
Adding hat tricks to my repertoire was so much fun this year! I unlocked a few simple tricks after studying various videos and tutorials. Learning how to dance while doing hat tricks was a next level challenge for me! But folks on my Instagram seemed to really dig it.
In 2022 I finally returned to the International Lindy Hop Championships after many years. It just seemed like too good of an opportunity – a major international lindy hop competition in New York City, the birthplace of lindy hop! And – despite getting COVID for the first time – it was totally worth it!
As part of the trip, I also got to help my work KQED to produce a video about lindy hop, focused on up-and-coming dancer Tyderic Hall. I'm pretty proud of the work our team did on this, and my small part in making this happen.
The last dance thingy I did in 2022 was produce a short lindy hop / freestyle video with my friend Liz. It was such a blast running around the city and shooting in various settings together, on a beautiful fall day.
Feeding the 'Gram
I've been active on Instagram off-and-on for the past few years, but really ramped it up in 2022. Skating is the first hobby I've engaged in where I felt like there was an audience for what I was creating. This wasn't the case for lindy hop, b-boying, house, waacking or rock climbing. But with skating I feel like I had a special niche that few others had, as an older rhythm / jam skater, based in the Bay Area, and also connected to other dance styles.
This year, I had ten IG reels reach more than 5,000 views, and a couple received more than 10K. Inexplicably this video of me jamming at the rink got more than 22K views!
My hat trick videos were also very popular, as were some of my solo jazz ones.
I'm not about to quit my day job. But it has been fun using IG to create reels that might be engaging for a larger audience. And honestly it's a nice ego boost.
Baking Fun
There was a surprising amount of cake baking in 2022! So excited to get another type of baking under my belt / apron!
I made the Claire Saffitz strawberry layer cake a couple of times, which was a huge hit at work and in the family. My work friend Janelle requested it for her going away party, which was very sweet.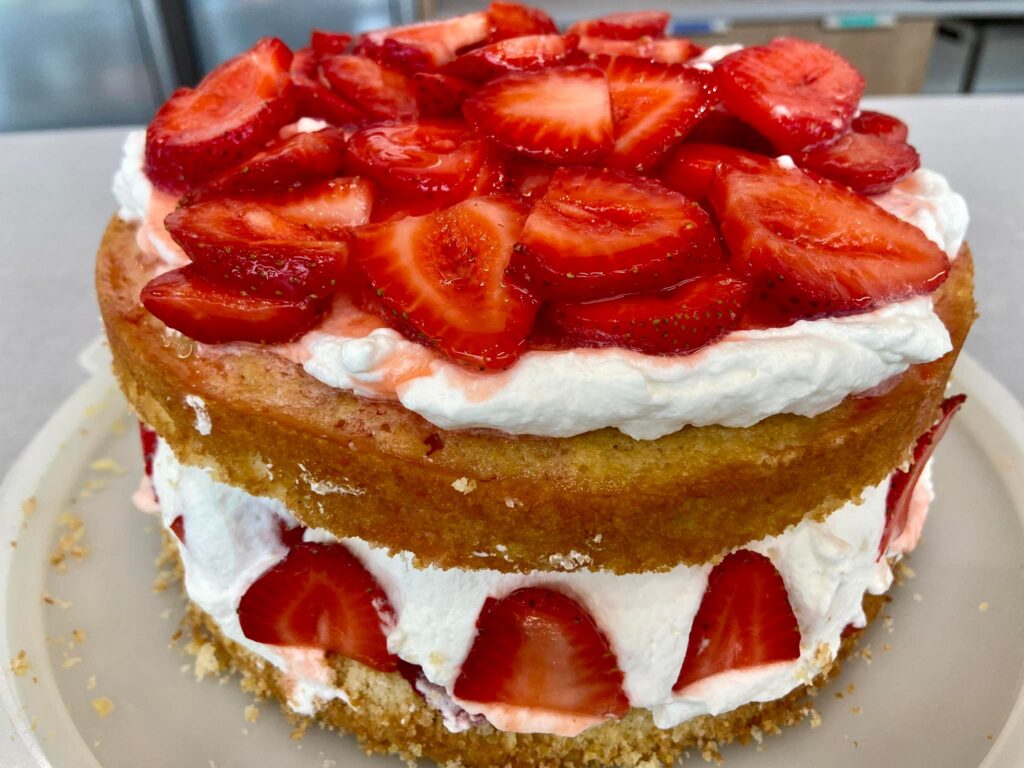 For a work event, I made this ridiculous red velvet tres leches cake with ube frosting. And yes, it's as amazing as it sounds.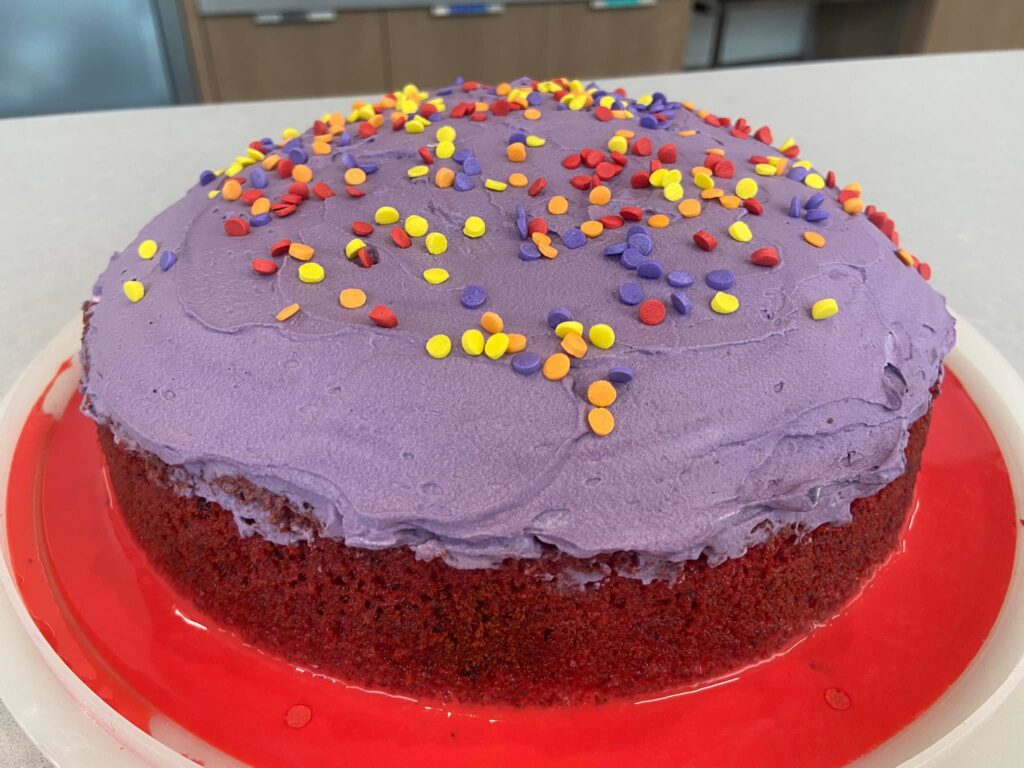 But my big achievement of 2022 was unlocking how to make roulades / swiss rolls. So far I've made mango roulade and two types of chocolate ones. Making sponge cake is more challenging than other kinds of cakes, but not too hard with a stand mixer.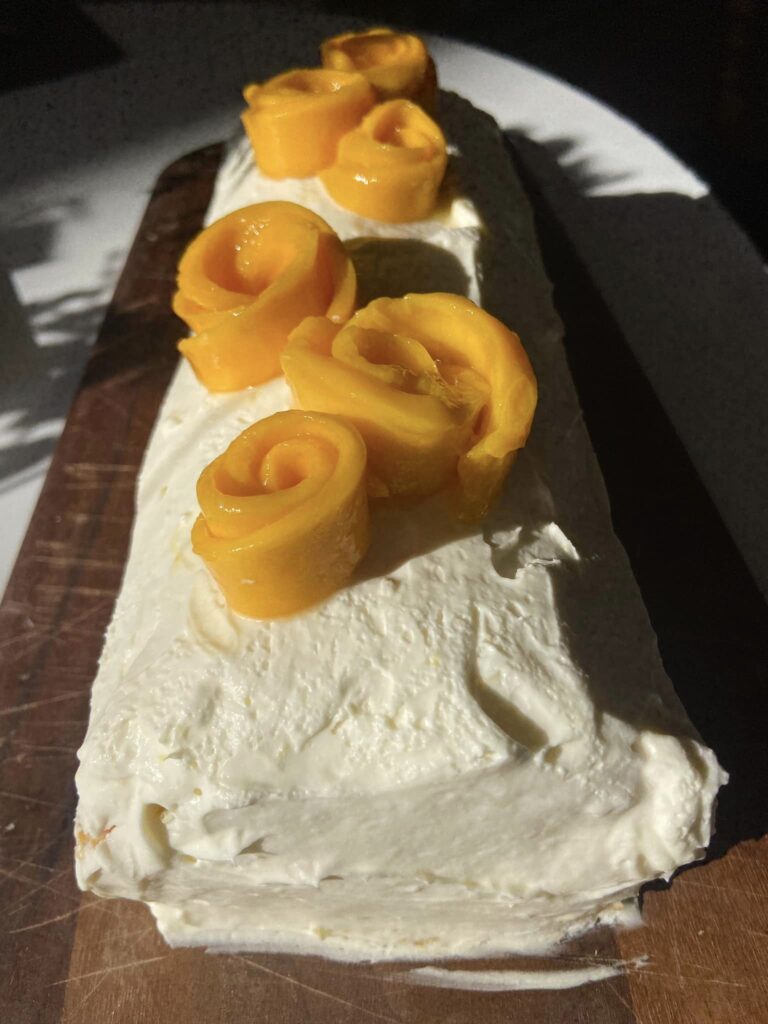 I was also very happy with the three layer chocolate cake I made for Christmas and the four layer mango cake I made for my mom's 80th birthday.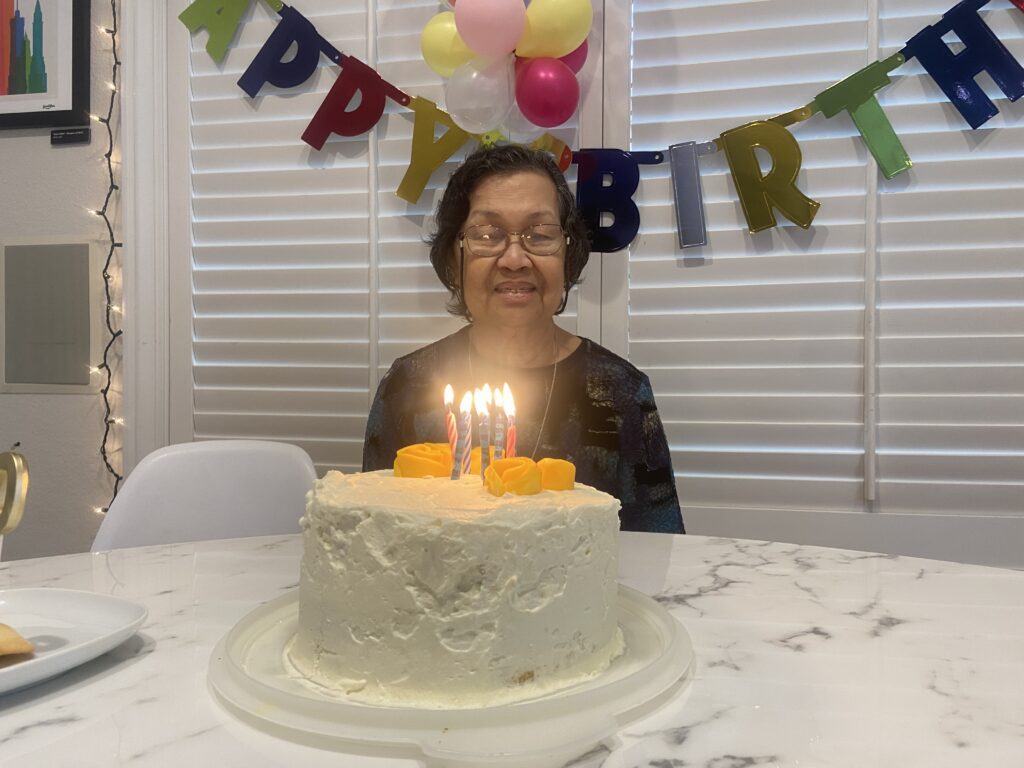 Oh and I also invented the "Filipino halo-halo pie." Good times!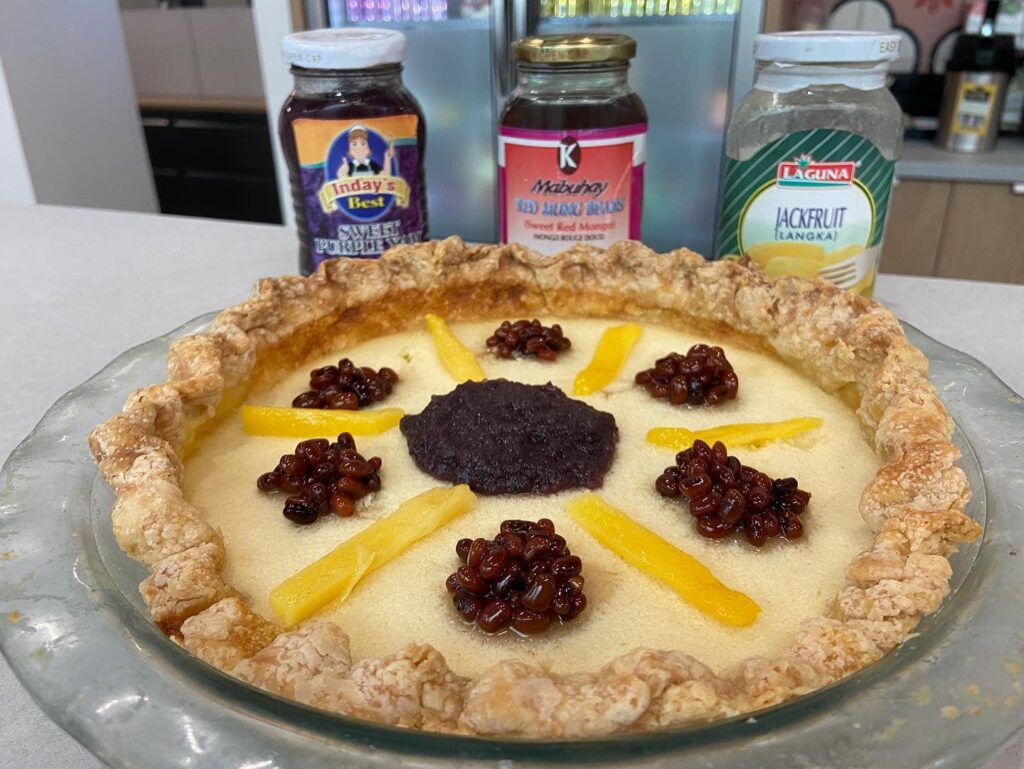 Adventures in NYC, NOLA, and the House of Mouse
I didn't do a ton of traveling in 2022. But the trips I had were really wonderful.
The most ambitious trip was to NYC in May, as I wrote about above. I spent a significant amount of time in Queens, Brooklyn, Manhattan and Harlem this time around, bouncing around with different friends. I made the most of my time by dancing, skating, noshing, and taking in the sights everywhere. I love New York!
I also got to visit New Orleans for the first time in many years, for a work trip. Seeing NOLA spring back to life was just wonderful. And I got to spend time with my old friend Eli and his family, which was sweet.
But the most special trip of the year was to the Happiest Place on Earth, Disneyland, with my sweet niece Aria. At eight years old, she is at the perfect age for her first big Disney adventure. And we made the most of our time there. I'm hopeful we can do a return trip in the future, perhaps to both Disney parks!
Other Stuff
I redid my TRON costume from a couple of years ago, and it was just as delightful to wear the costume at the rink and work. I roll for the users!