The year was 2003. I was in my thirties, trying to figure out the next step in my career. The obvious way to do that was to move to Geneva, Switzlerland. You know, like everybody does.
Even at the time, I didn't feel super confident in the move. I loved living in New York City where I was deeply enmeshed in my lindy hop, street dance and Quaker communities. I had a great job that I loved at the World Federalist Movement / Coalition for the International Criminal Court. I was deeply in love with my girlfriend.
But I felt kind of stuck in a way that I couldn't even really put my finger on. I felt too comfortable, like I wasn't growing anymore.
Meanwhile I figured out that I could eke out a living as a consultant in Geneva, which I was fairly familiar with from several work trips and conferences. I knew that at could explore different career options among the network of international organizations, NGOs, and governments that operated out of Geneva. And I could work on my French, which was barely passable despite a couple of years of classes. And Geneva seemed well situated to travel to the rest of Europe for fun and dance events.
And worse come to worse, if I didn't enjoy it, I could just come back. So it all kind of made sense.
What I didn't realize was how much I would miss about being in New York — my girlfriend, my friends and communities, dancing, the food, the energy of the city.
I soon found out that Geneva is just a very different city from New York. While there are restaurants, bars, clubs, museums, parks, etc. everything is geared toward rich people. Most Genevois are either in banking or part of the United Nations system. So a $20 lunch or a $80 dinner is no big deal to most locals and expats.
Meanwhile I was just barely getting by with my consultant fees. And I didn't have any real savings or alternative income to fall back on.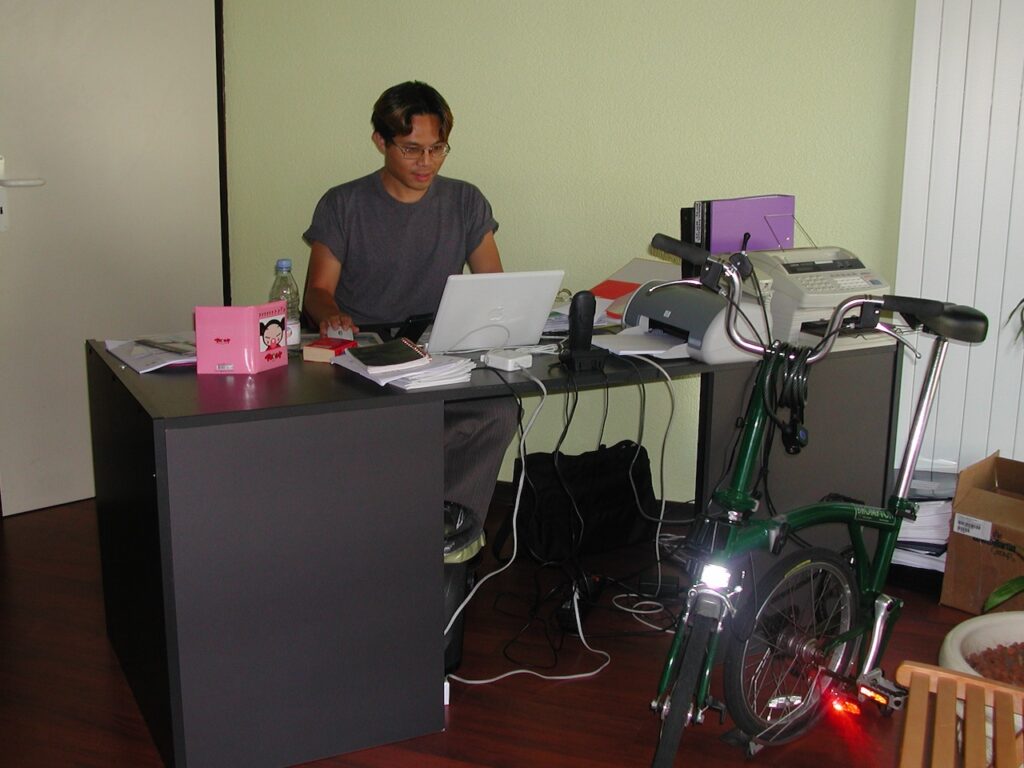 Being in my thirties, an NGO professional for more than 10 years, and living on rice and beans again was quite humbling. Particularly in the midst of the enormous wealth and grandeur of Geneva.
I think I could have managed though being poor again if I had a local friend group to rely on. But I found myself unable to make the kinds of connections and friendships that I was able to foster in New York. There was no significant lindy hop community to plug into. I couldn't find a Quaker group to worship with. Street dance was just not a thing in Geneva.
I realized that the Swiss, and the Genevois in particular, were known for being reserved, serious, and even cold, compared to other Europeans. Locals tended to spend most of their time at home during the week and doing outdoor activities on the weekends like hiking and skiing. There were no art happenings or poetry slams or late-night noodle joints to encounter. Any exciting events or clubs or local trips were beyond my meager budget to afford.
So I was alone, poor, feeling adrift, with only a couple of acquaintances nearby, living in one of the most expensive cities in Europe. In retrospect, it was one of the darkest periods of my life.
While I learned some valuable things while I was living in Switzerland, I was so happy to leave a year later.