I guess I'm a Blink now.
On Tuesday I went to the sold-out BlackPink concert at Giants Stadium along with 30,000 other Blinks (BlackPink fans) of all ages. I was a little nervous since I was going basically alone (I had friends there, but in a different section of the stadium.) And I had some of the cheapest nosebleed seats in the house.
But I shouldn't have been concerned– it was awesome!
While it was crazy crowded at Giant Stadium, everyone was in good spirits and patient even in the long lines for everything from the merch tables to the restrooms. So many fans wearing all their BlackPink gear, or just dressed up like K-pop stars. It was sweet seeing parents with their "baby Blinks" kids in tow!
I didn't have any gear, which I soon remedied at one of the merch stands. Lots to choose from, from BlackPink bags to blinky sticks to trading cards! I decided a concert tour tee and a baseball hat were enough for this senior Blink.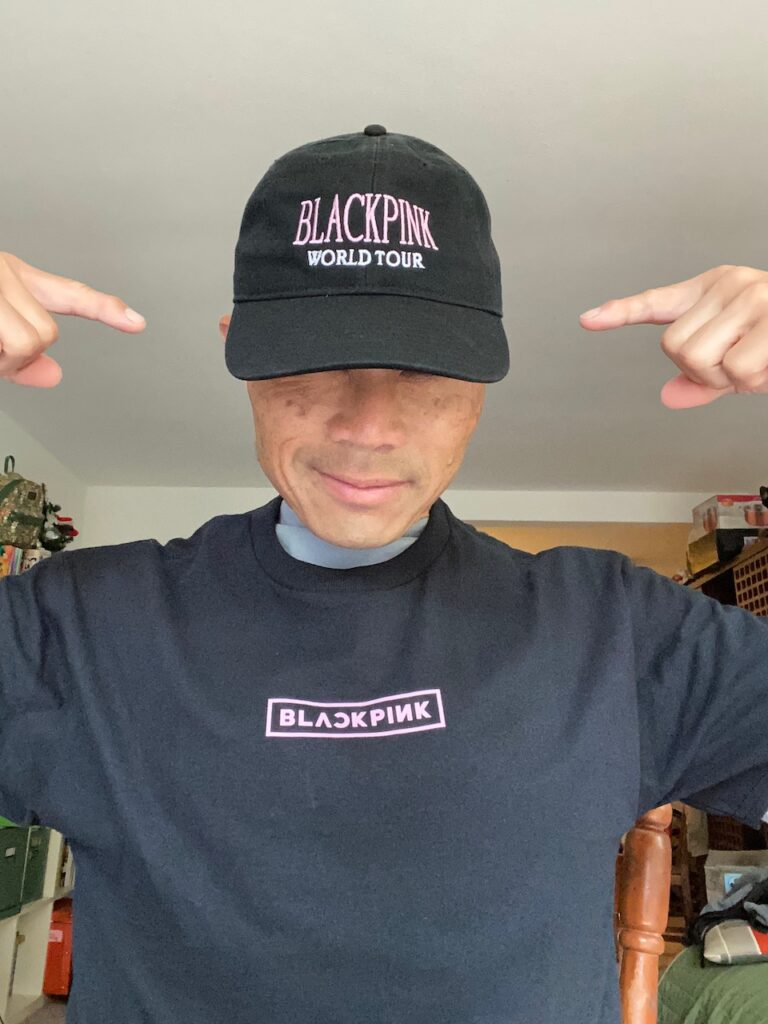 Then I made my way to my seats way, way up in the bleachers. Honestly, they weren't that bad, with decent sightlines, on the aisle, and under $100!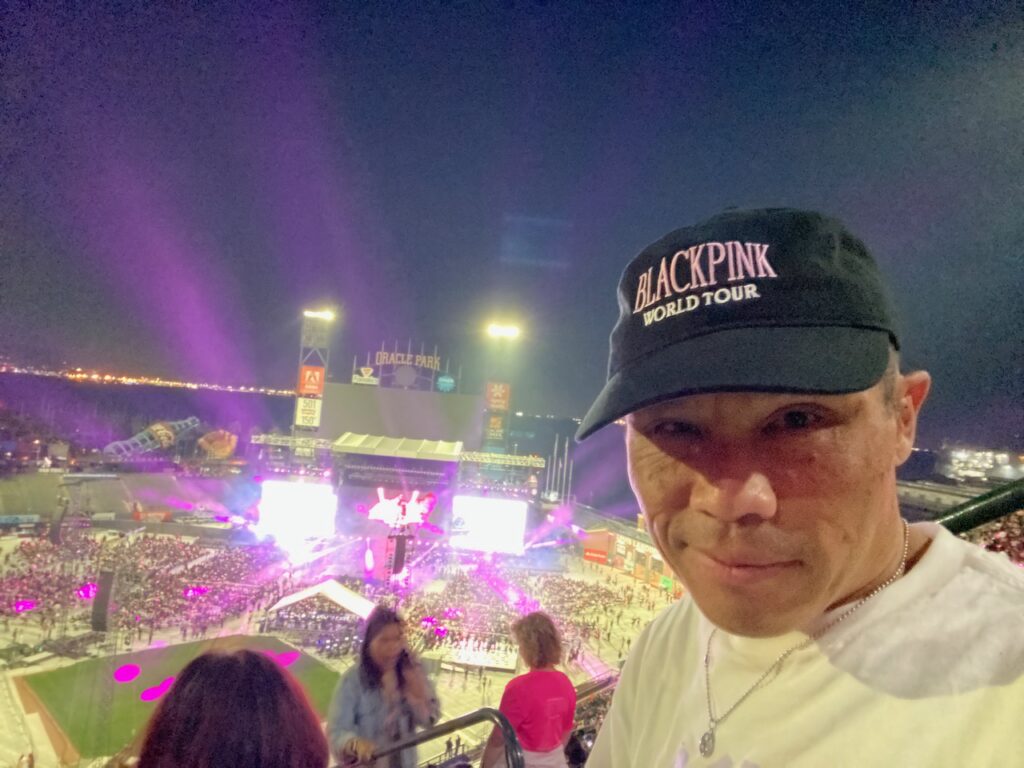 Of course I was there to see my girls Jenny, Jisoo, Rosé and Lisa. (Mostly Lisa, if I can be honest.) And they totally delivered.
The ladies performed lots of their bangers as well as some B-sides that were also great. Each singer got a little spotlight song or two. I wish Lisa got to do "Money" but it was dope seeing her do "Lalisa."
The highlight for me was the girls singing "BlackPink in Bay Area!"
The other big motivation was getting to just be in the presence of thousands of Blinks all losing their minds collectively. One girl near me was screaming pretty much the entire time, which was impressive. I had the feeling like when I'm at Disneyland and you turn to any other fan and say "Isn't this amazing?" and they reply "Oh my god, this is incredible!"
I also love that most of the audience sat down during the concert, which was great for my old knees. I dunno how I would feel about being in the standing section, honestly, which is tough to admit.
While it was fine seeing it alone, it was also great to reunite with my friends Jeff and Mimi and get a ride home from them after a long night.