This was in some ways one of my easiest costumes, but also my most performative: "Cake Week" on "The Great British Bake Off!"
I was a little stymied about what I wanted to be this Halloween, until the week before. And then it came to me in a flash: I wanted to be a baker on my favorite cooking reality show "The Great British Bake Off"! After so many years of obsessing about this show, and my journey as an amateur baker, it seemed long past due that I wear a costume in honor of the show.
But who did I want to portray? I thought of iconic bakers over the years that it would be fun to cosplay as. Kim Joy was high my list. Or I could be Paul Hollywood, or Prue Leith, or Noel Fielding!
But I realized that many people I encounter would have no idea who these people were. And it would take a good bit of costuming and make-up to really pull of many of these.
So I decided to go simpler: to just be a random baker participating in the Bake Off.
Then as I thought about costuming, I realized that I needed a fun prop. That's why my friend Kendra's amazing performance as a clown at a recent show came to mind. She had this fun gag where she had a triple scoop ice-cream cone that she kept dropping the different scoops and needed help from the audience to re-assemble. I thought of how fun it would be to have a multi-tiered cake prop to carry around.
After the overall concept was decided, I just assembled my baker outfit from items I already owned and then got to work making a prop cake. It was super fun coming up with a prop I could use both for my office Halloween party / costume contest and to wear at the roller rink.
For the office party, I knew that I needed a bribe to give to the judges. Baked goods was the obvious choice! So I built a secret container into the first tier of the cake and managed to stuff in several cupcakes, along with padding to keep them from getting too messed up as a I carried the cake around.
After assembling the whole thing, I did a little practice carrying around the cake and pretending to drop it. Doing pratfalls with a cake prop is pretty challenging! But I think I managed to sell the bit pretty well after a few tries.
I also practiced a fake British accent to tell folks who I was. This was helpful since there were many staff people who were not super familiar with the show. But our head of content Holly knew the show and kept yelling at me "Bakers, you have one minute left!" which I thought was hilarious.
The office halloween party was actually super fun. I feel like more people came dressed this year than in the previous year, and there were some really impressive costumes!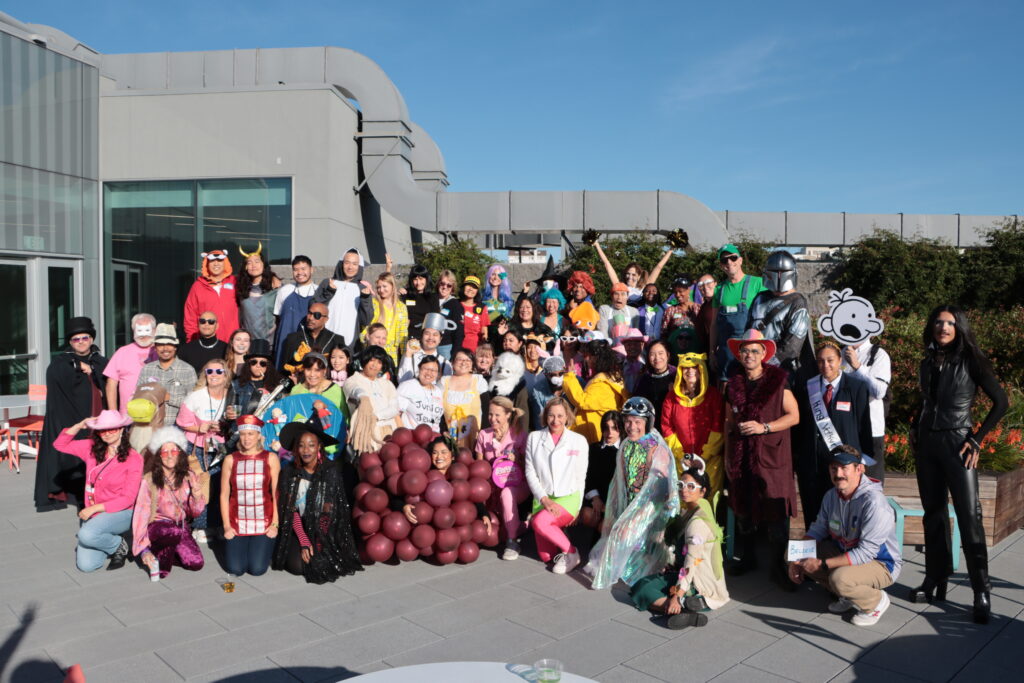 Walking around as a baker about to present his bake to the judges basically meant that I had to look stressed and frantic the entire time. So fun!
And then the moment of judgement came. My name was called, I announced my theme, and proceeded to nervously carry my cake to the judges table. A few feet away from them, I did a pratfall and made sure the cake tiers flew everywhere. Everyone laughed and said "oh no!" And then I revealed that I had a back-up and produced the cupcakes, which made everyone cheer.
I guess that worked because I got the "most creative" costume award!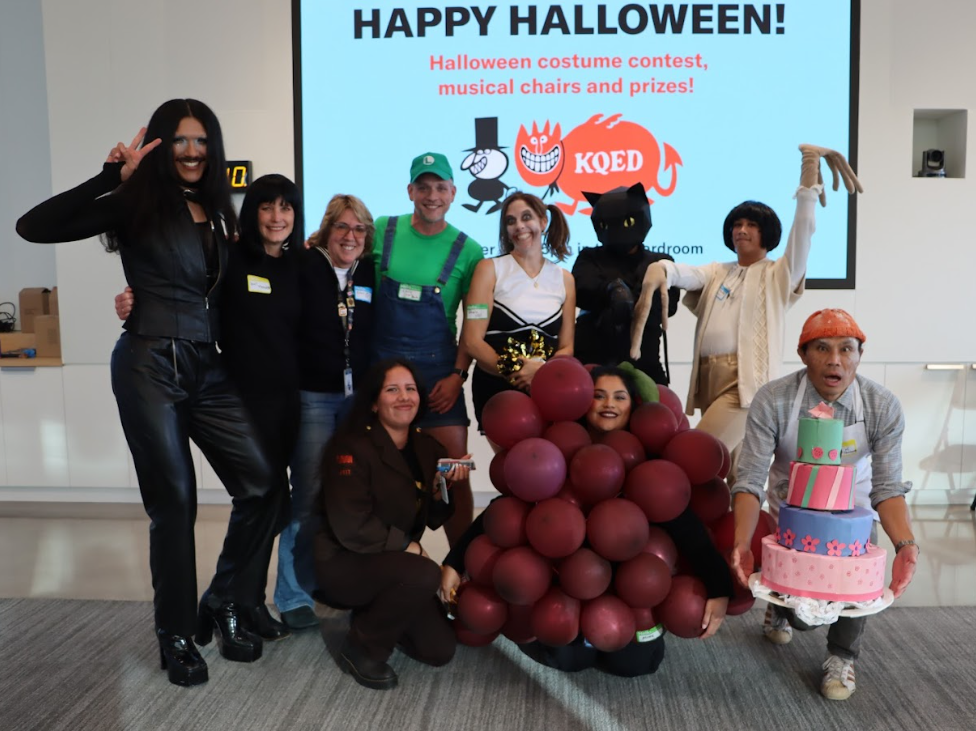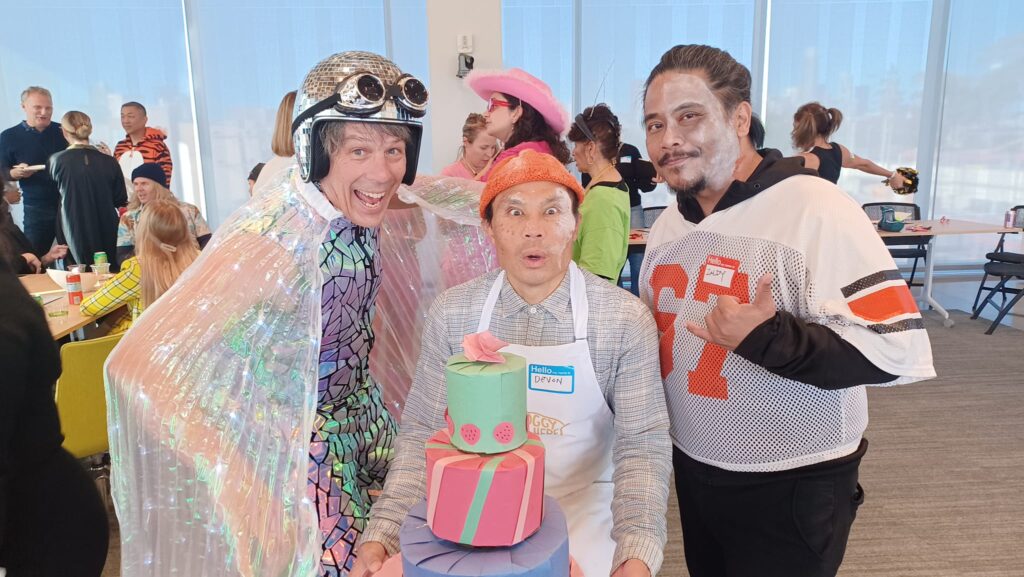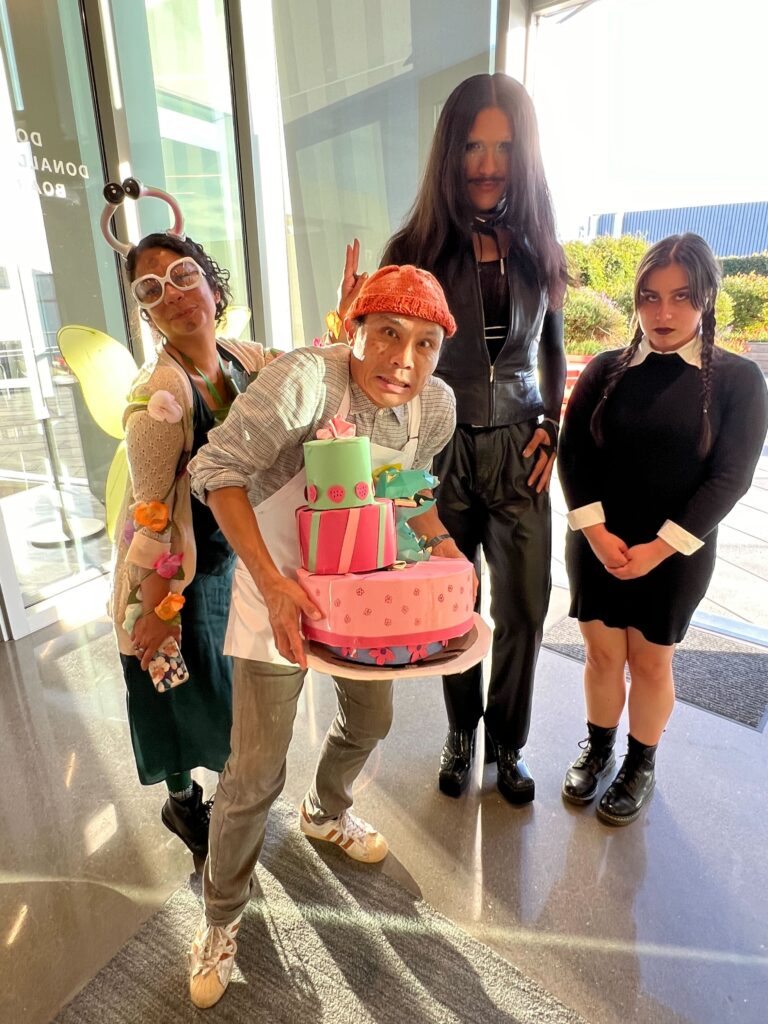 The following Sunday, I wore my costume to the 6th Avenue rink. Skating with a massive prop was really challenging and fun! The skaters and visitors seemed to like my costume and there was lots of pictures and videos taken.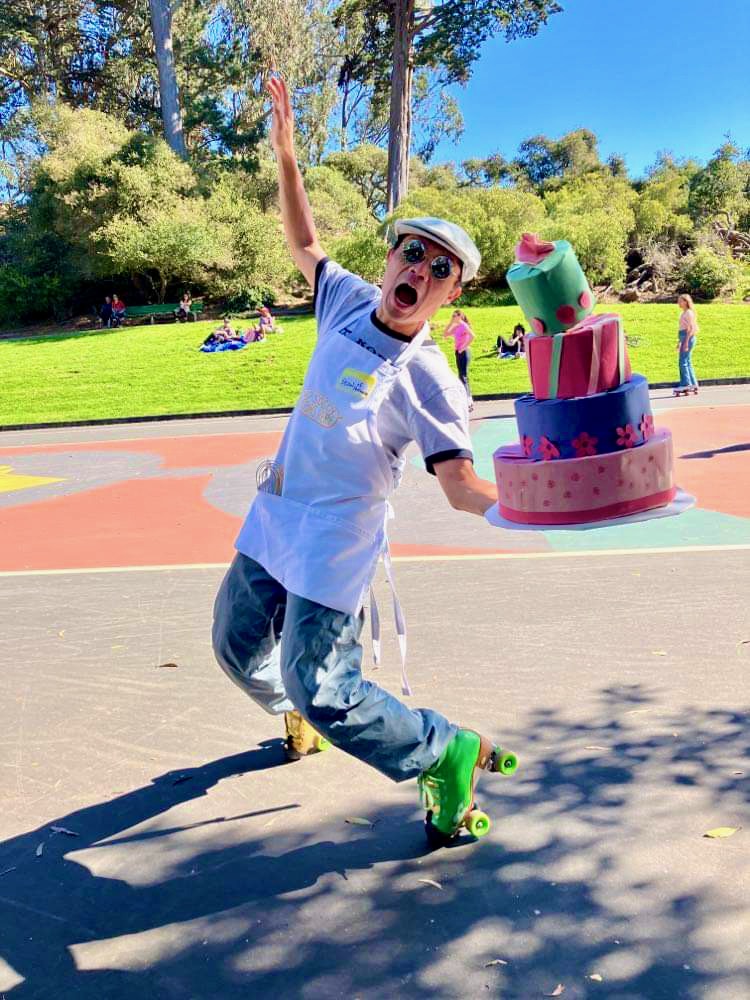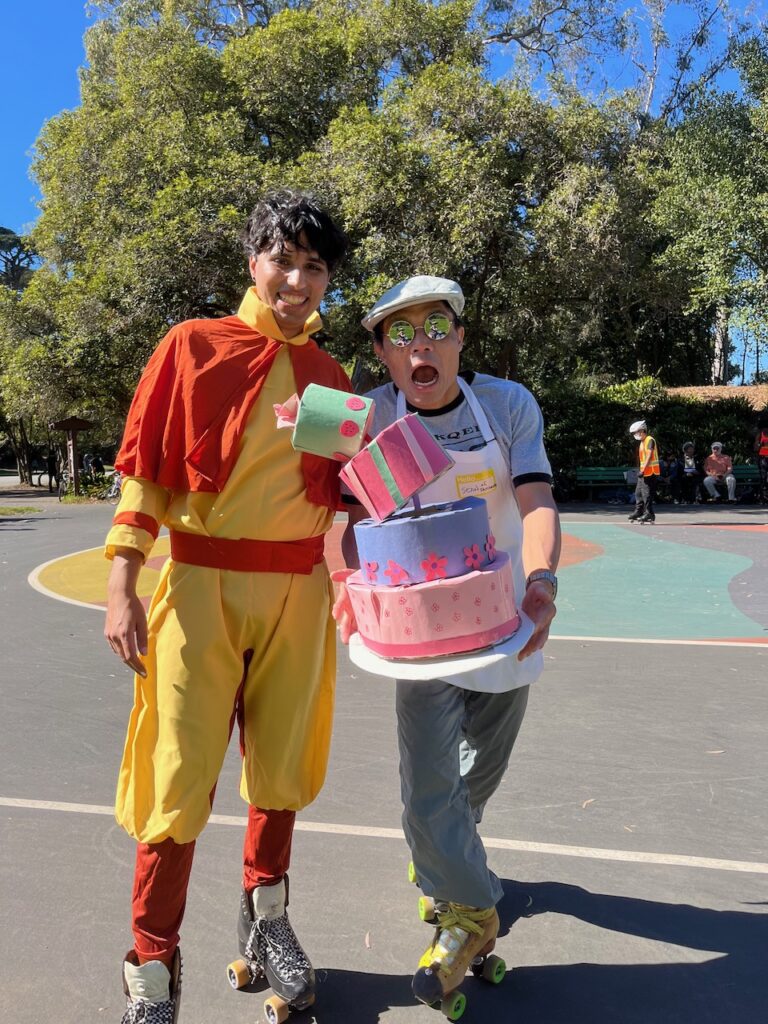 Overall a very fun Halloween!