This recipe works for any flavored whipped cream, of course. But I was preparing my famous ube pie, and figured out the best way to make an accompanying whipped cream.
INGREDIENTS
1 cup heavy cream, chilled (put in freezer for 5 mins)
1/4 cup white granulated sugar (or less to taste)
1 teaspoon ube flavoring
1/2 tsp unflavored gelatin
1 1/2 tbsp water
FYI, this is what the ube flavoring I got looks like. I found it at my local Chinese grocery store. If you can't find this, you can substitute purple food coloring. It won't have that ube flavor, but will look pretty!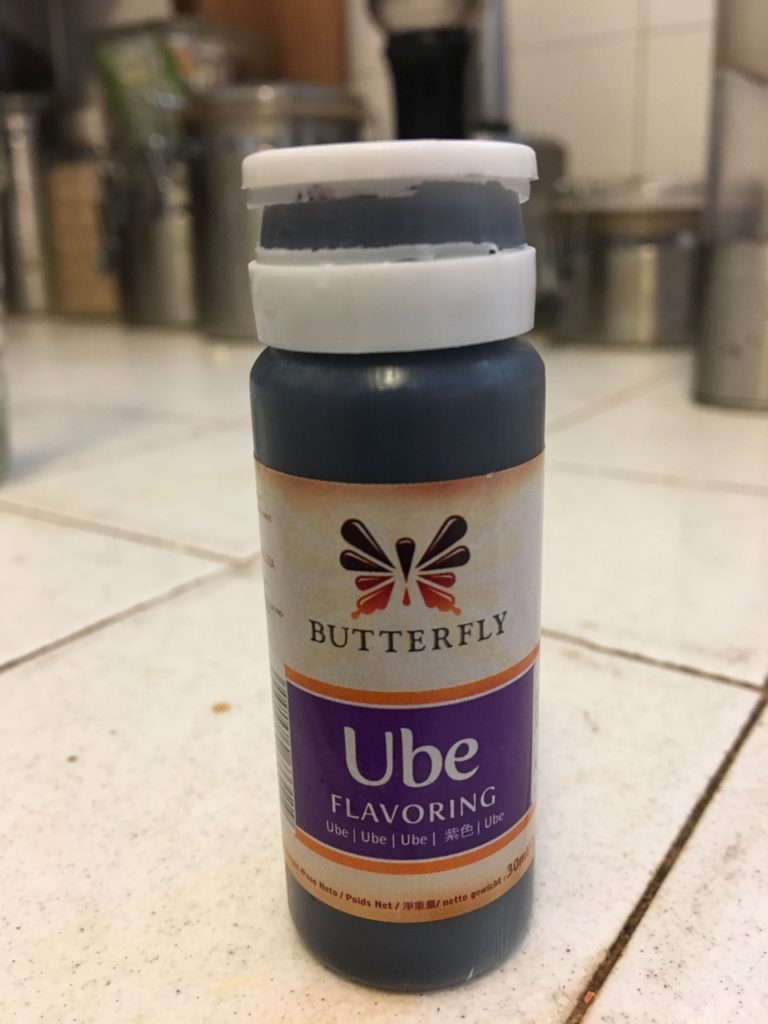 PREPARATION
Put bowl and whisk into fridge for 15 minutes.
Put 1 cup heavy cream in freezer for 5 minutes.
Place cream and sugar into a mixing bowl and whisk on medium speed until soft peaks form.
Combine gelatin with water, stir, then heat until the gelatin is completely dissolved (microwave for about 20 seconds). Pour gelatin into the whipped cream before it cools.
Whisk the cream and dissolved gelatin on high speed until stiff peaks form, about 2 to 3 minutes.
Add 1 teaspoon ube extract. Whisk for an additional 30 seconds.
Chill whipped cream before serving.