Being a big Disney park nerd, I was excited to get to visit Disneyland Paris this week, as part of my Paris adventure. This was actually the second time I had been to Disneyland Paris. The first visit was about 16 years ago, when it was still called EuroDisney.
That visit was notable for how disappointing it was. I remember the park looking kind of sad and neglected, which was odd because it hadn't been open for that long. The cast members seemed less than enthusiastic about being there, not really giving their all when making announcements or playing roles.
But I had heard from several reports that the rechristened "Disneyland Paris" was much improved from version 1.0. So I was hopeful this experience would be better.
Here's my breakdown of how our visit went:
Le Bon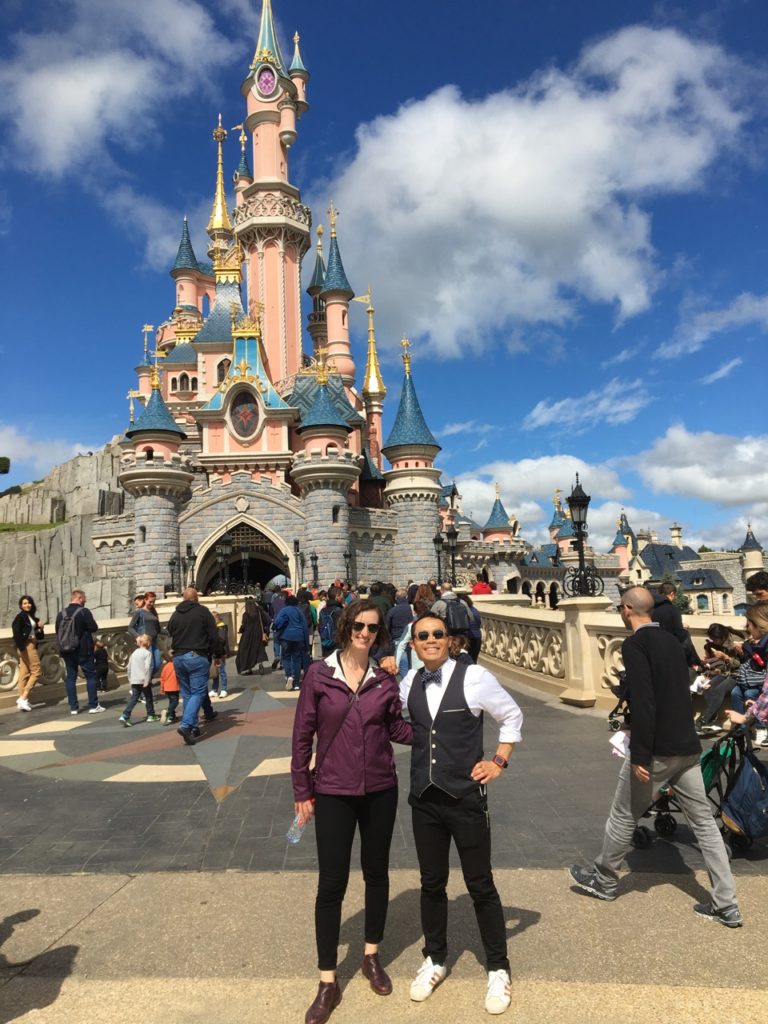 A beautiful version of Disneyland: Aesthetically, the park is quite lovely in its overall realization. The lands are lushly and creatively themed, with all of the details and subtleties that make Disney parks so exceptional.
The Castle: This version of the Disney castle is so beautiful, inside and out. This castle, similar to Anaheim, is a version of Sleeping Beauty's castle.
The Dragons: The dragon under the castle is so so cool. Every Disney castle should have one. And we loved the steampunk dragon in the parade.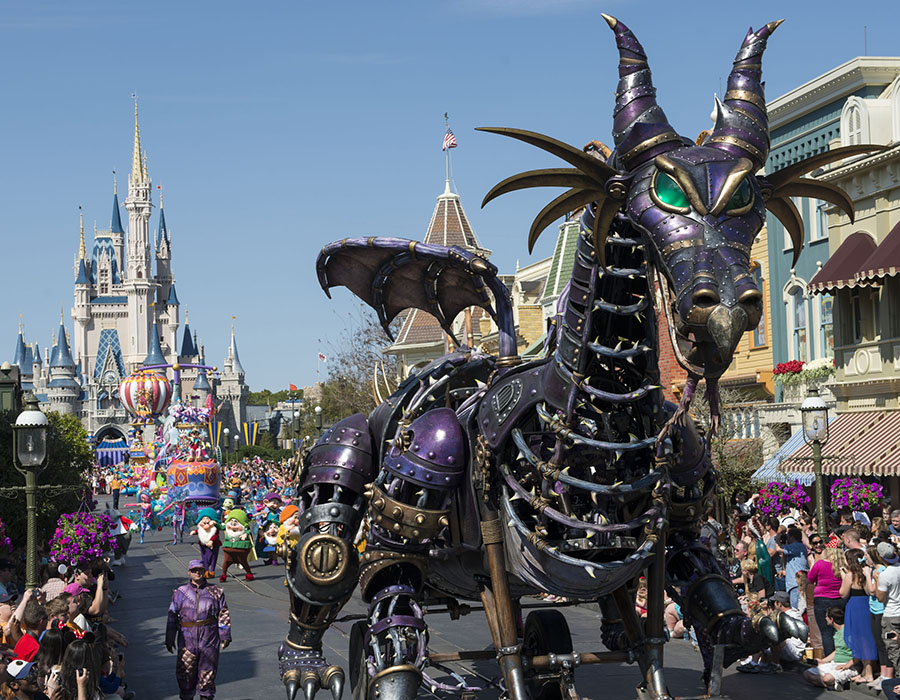 Discoveryland: Particularly beautiful is Discoveryland, the Jules Verne version of Tomorrowland. The steampunk aesthetic is so fantastic. One of our favorite parts of that was a steampunk dragon that features in the daily parades here. So so cool.
Space Mountain: Perhaps my favorite version of this ride anywhere, beautifully realized in that Jules Verne style.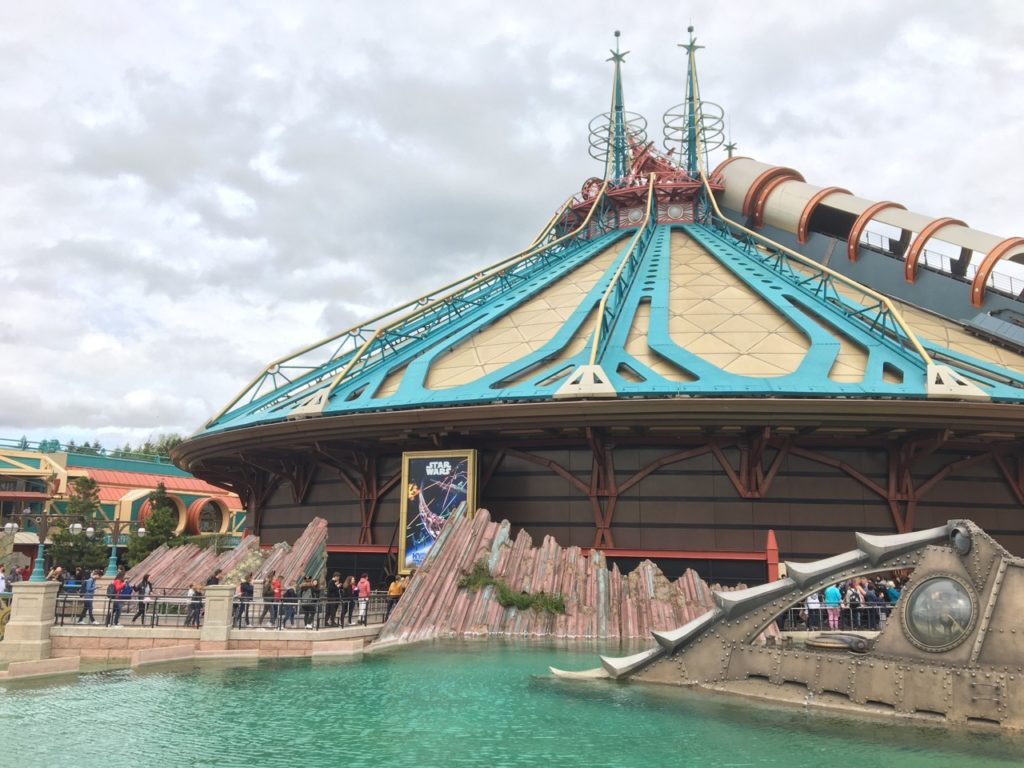 The Price: At about 78 euros per ticket, this is quite the bargain compared to other Disney parks, which are well over $100 for an adult ticket.
Smaller Crowds: Everyone was quite well behaved, even in the long queues.
Shopping : There were some lovely shops, that offered some nice gifts. We particularly liked one shop where a cast member would make you a custom glass wand with whatever colors and styling you wished.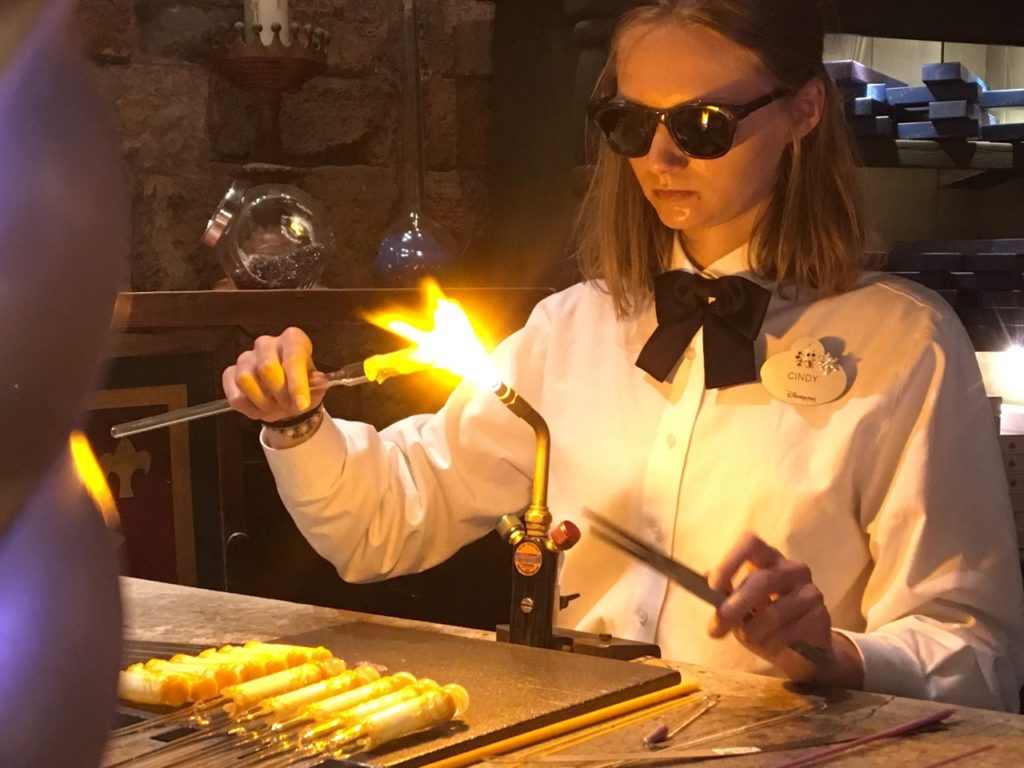 Le Meh
Amount of Activities: Overall the density of activities to amuse yourself with compared to other Disney parks seems less. We didn't spy as many costumed characters walking around, bands playing live music, barbershop quartets singing, and other random amusements that add a little magic to your Disney visit.
Food: Food in the park was generally sad looking and expensive, even by normal American theme park standards. The best "deal" we got was an 8 euro falafel in Adventureland that was at least nutritious and filling.
The Cast Members: The Disney staff we interacted with were just okay at their jobs. Nothing exceptional, but at least courteous. I wasn't a fan of their uniforms for the most part.
Other Rides : We rode Buzz Lightyear, Star Tours, and Pirates of the Caribbean. All were basically identical to those rides in other Disney parks. Still fun, of course. And French speaking C3PO kind of works, I have to admit.
Le Mal
The Indiana Jones Ride: Strangely this was a conventional outdoor rollercoaster, with no particular connection to the Indiana Jones franchise, other than the architecture.
Overall I thought it was a very solid Disney park experience. Definitely not a destination park. But one worth visiting if you happen to be in Paris. I'm glad I got to experience it the right way finally.