I have a lot to be thankful for in 2019, most notably turning 50, getting a fantastic new job, and surviving my first scooter accident. Here's some of the highlights of the past year.
The Big Five-Oh
The biggest milestone of 2019 was turning 50 years old in July. I don't know what I was expecting 50 to feel like. There are some minor health things that are somewhat annoying. But overall I feel so energetic, excited about the future, and satisfied with my life.
It helps that I am surrounded by so many family and friends who helped me celebrate this birthday in the best way possible — with a dance party!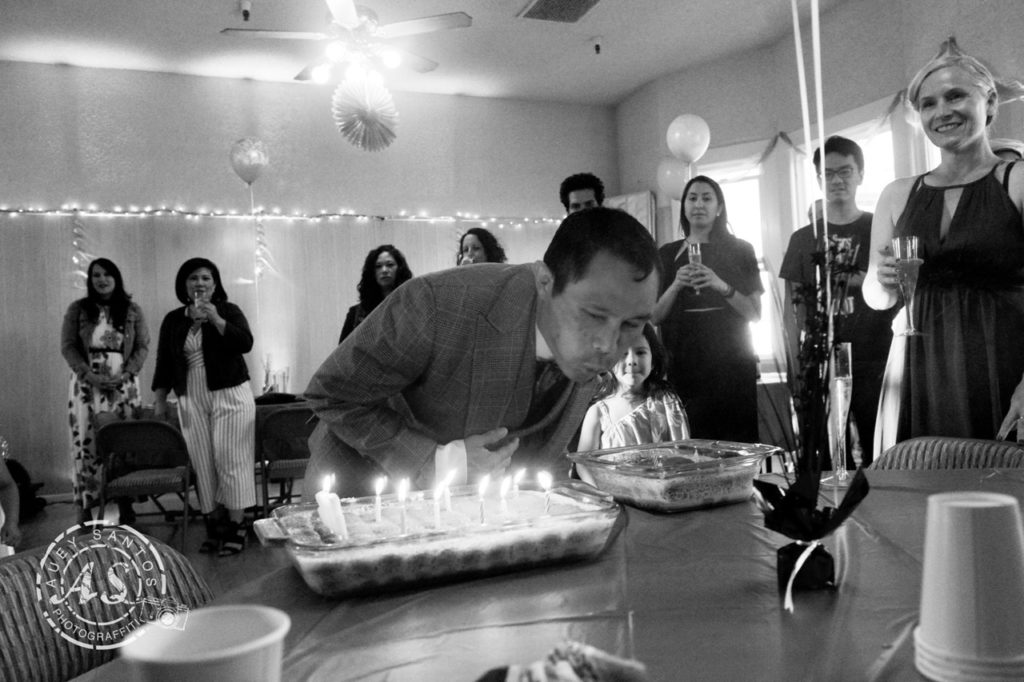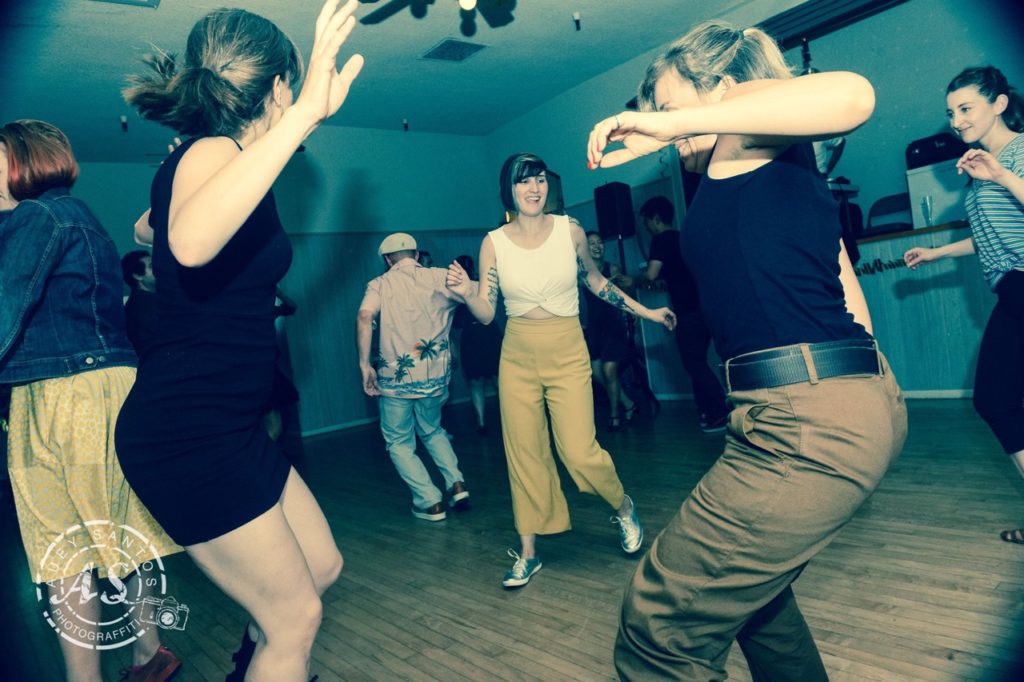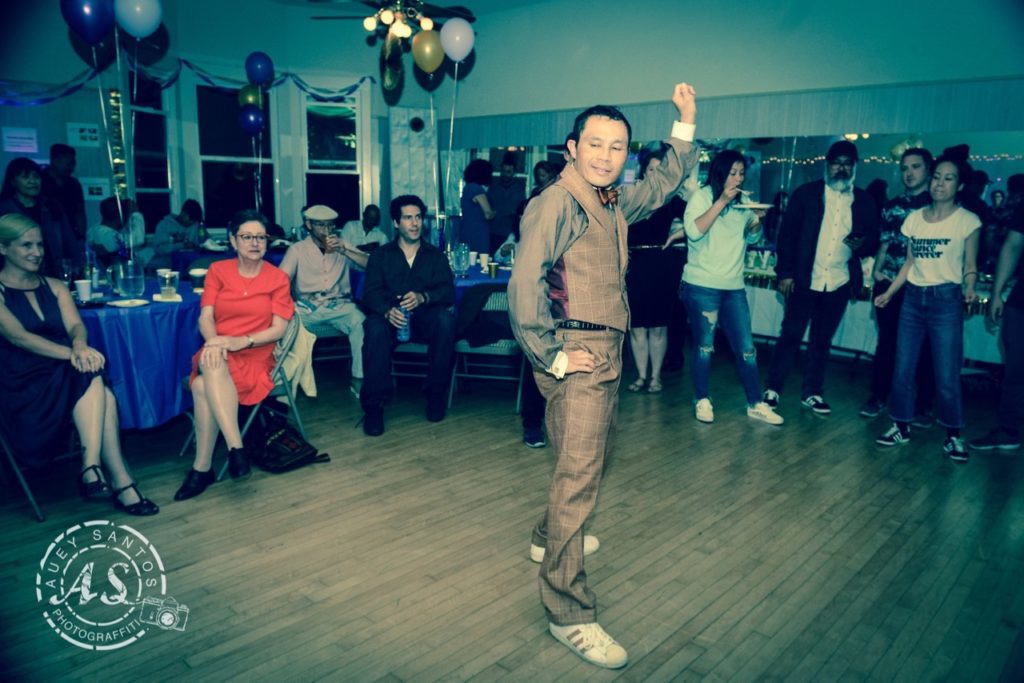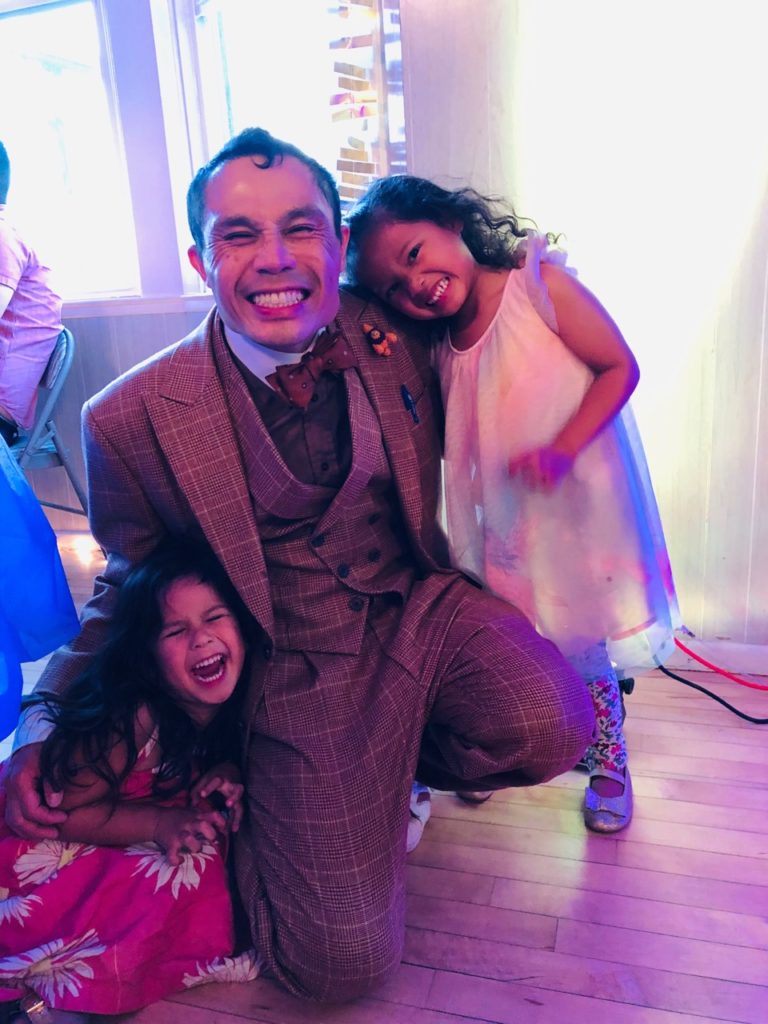 Plus, I got to do a wonderful photo shoot by my friend and gifted photographer Auey.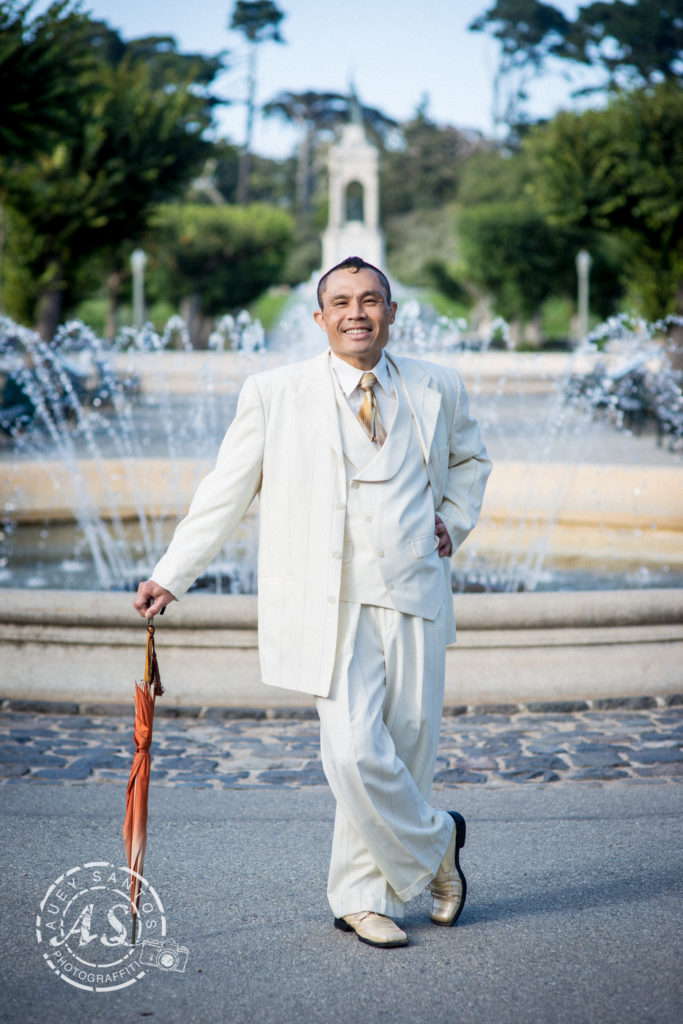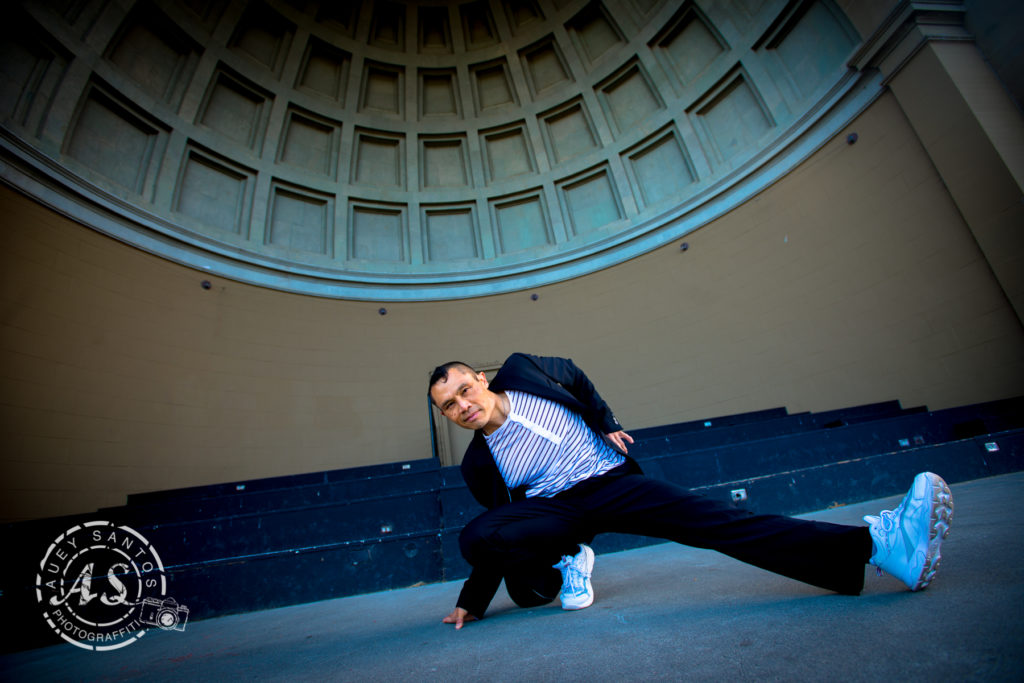 Health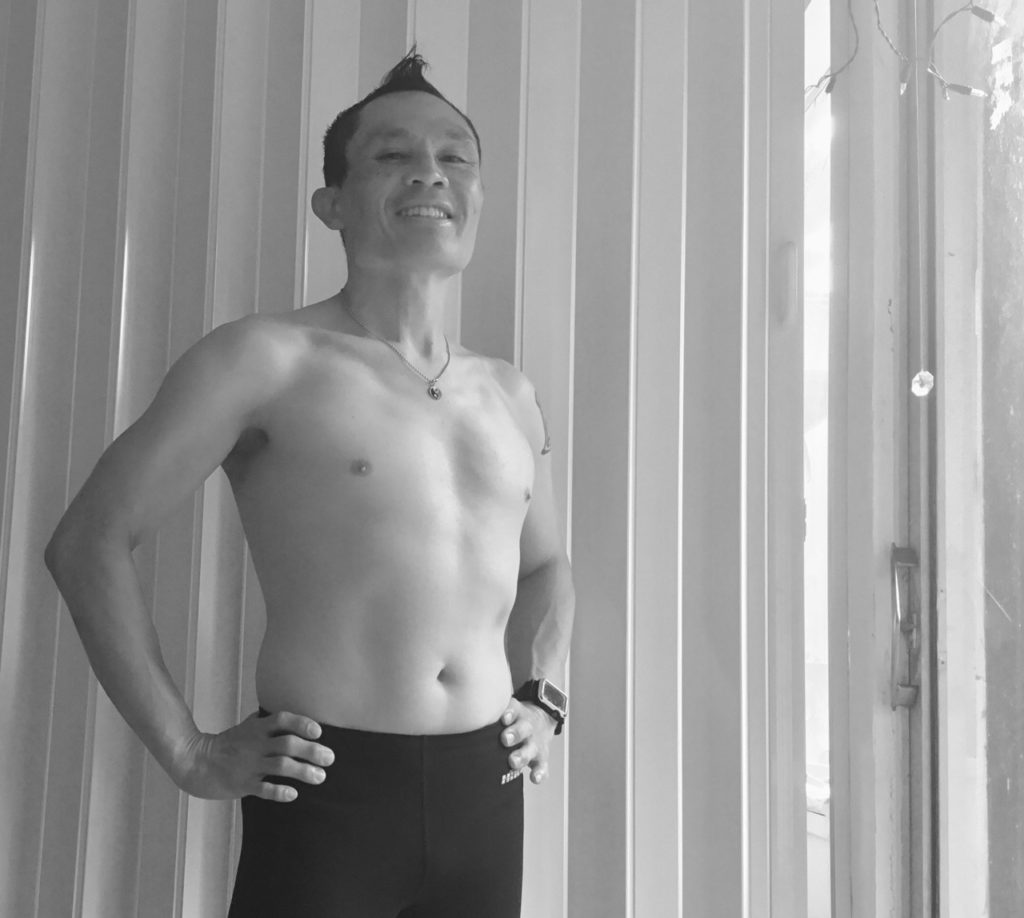 Healthwise, I have little complain about. My doctor says I'm doing great with my diet and exercise habits. In 2019, I continued to eat low-carb, low-sugar, which has been pretty easy. Starting in 2020, I'm going to start experimenting with intermittent fasting, which I'm excited to try, after hearing about it for so long.
Rock climbing continued to be my most consistent exercise activity in 2019. I am a solid V4 boulderer (V5 on a good day). I've only climbed outdoors once very briefly, so I resolve to really do that in 2020.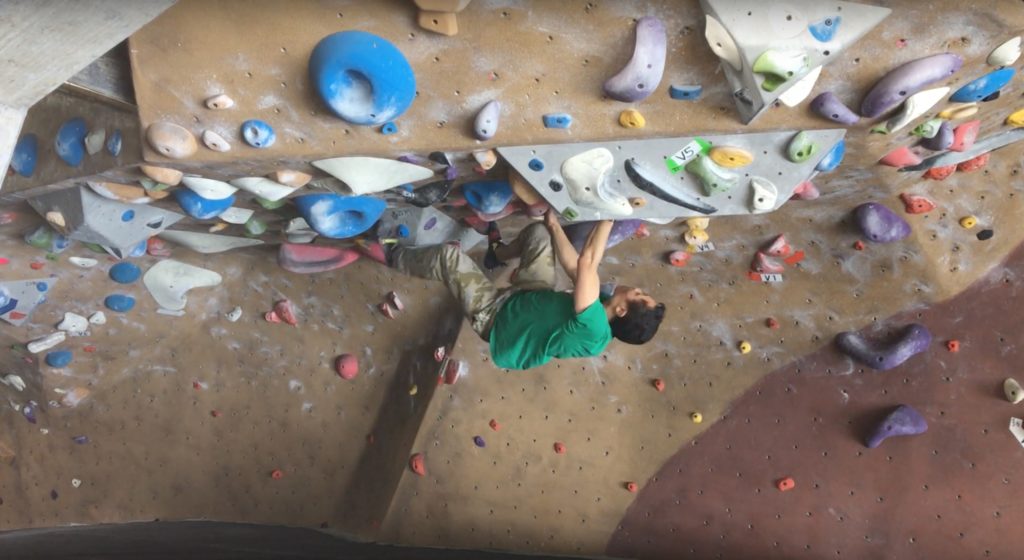 The biggest health setback of 2019 was my first real scooter accident that I got into in August. I'm angry that it happened, but also very thankful that it wasn't much worse. Both myself and Bella the scooter got off luckily, with just a few scrapes and bruises. But I learned a lot about what to do when you are in a serious car accident.
On the mental health front, I have gotten back into a daily meditation practice. Starting in the spring, I made a commitment to take a moment to "take 20 breathes" each day. I find this much easier to resolve to do, than to "meditate for five minutes" or do a particular mantra 10 times. So far it has worked out really well and I have not missed a day yet!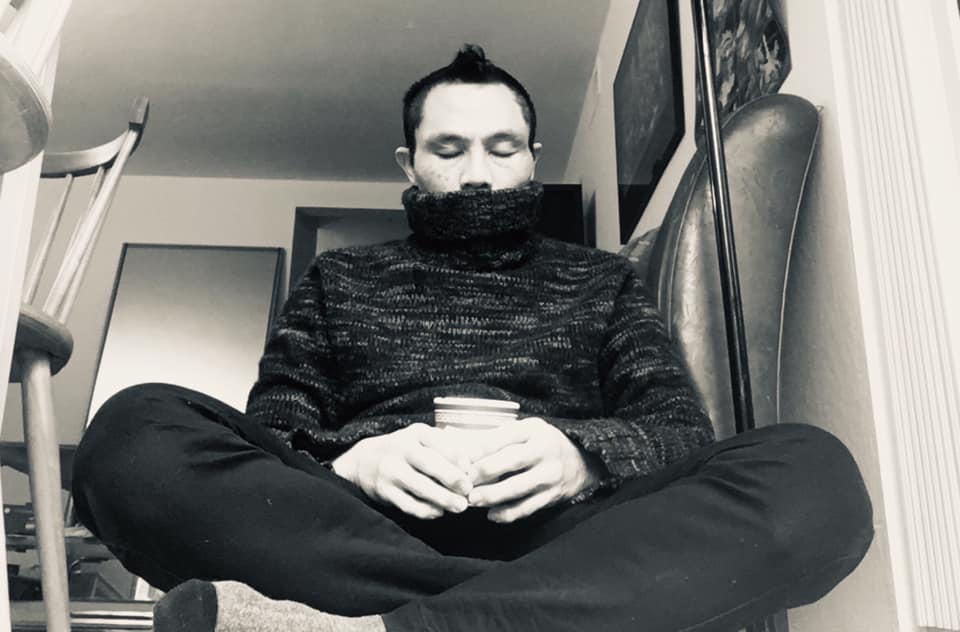 Dancing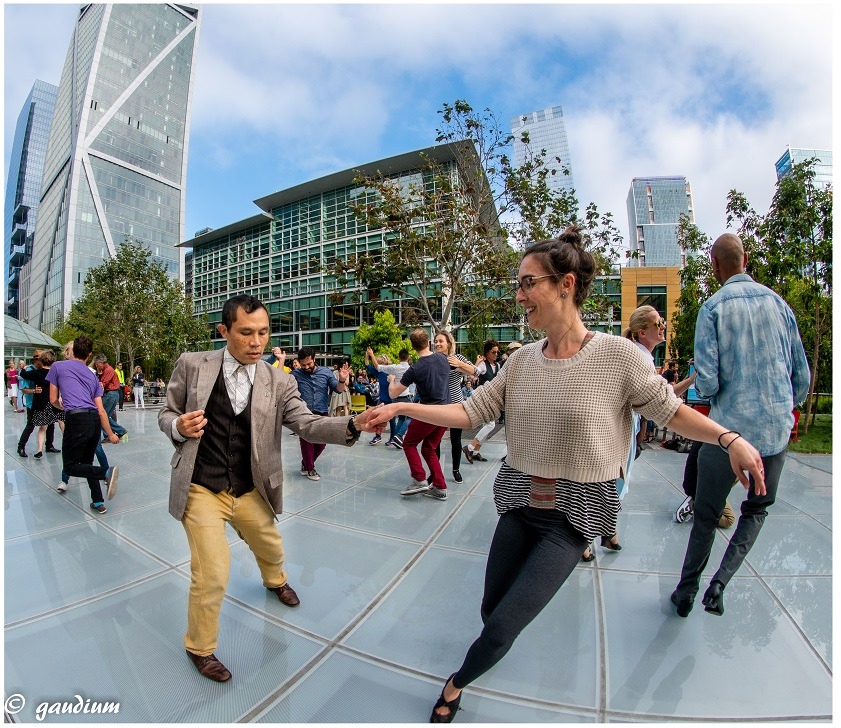 I am not in a rut, per se, with my dancing. But I didn't have any major goals to work on in 2019. I continue to love lindy hop, solo jazz, charleston, house dance, and waacking. But competing, performing, and traveling for dance have not been that important to me.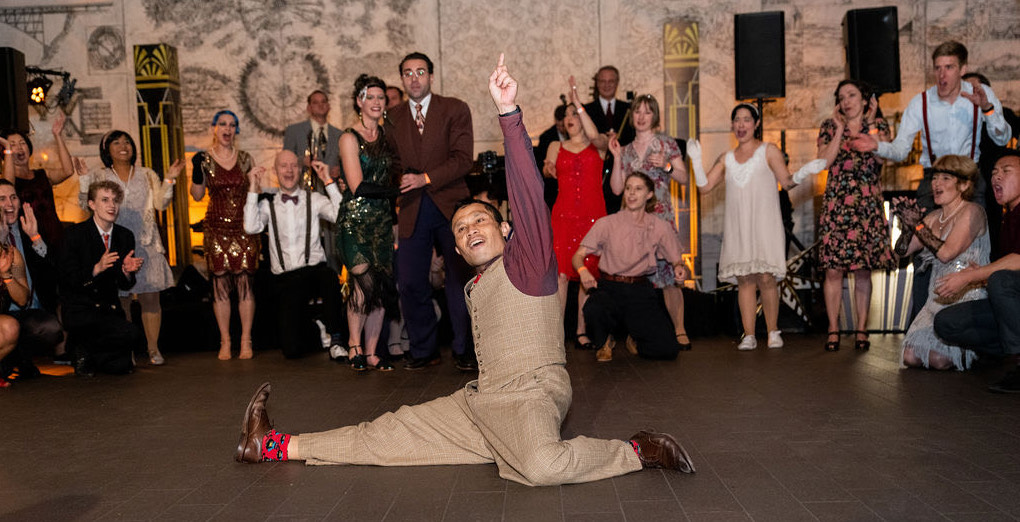 That said, I had an amazing time at Jazz Roots in Paris in April. Hanah and I had very few expectations going into the event. But we both ended up having a blast, meeting lots of cool people, and growing a lot in our solo jazz dancing.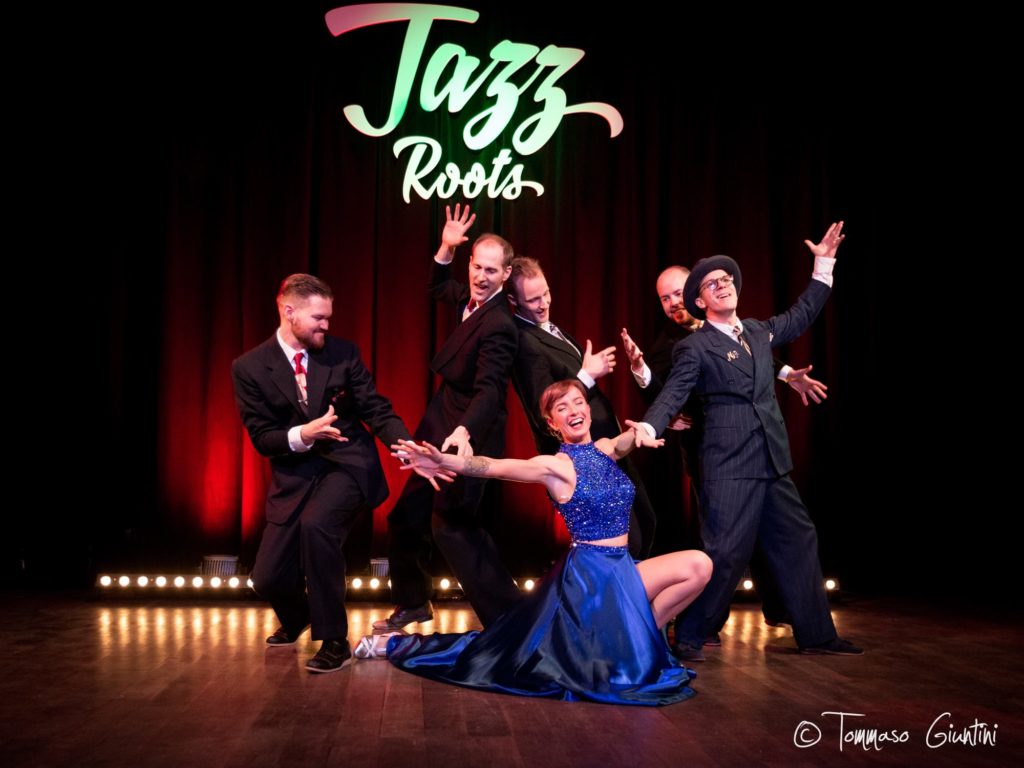 I performed in another Diggs Deeper in July, which is always a really special space for dancers to share their art with each other.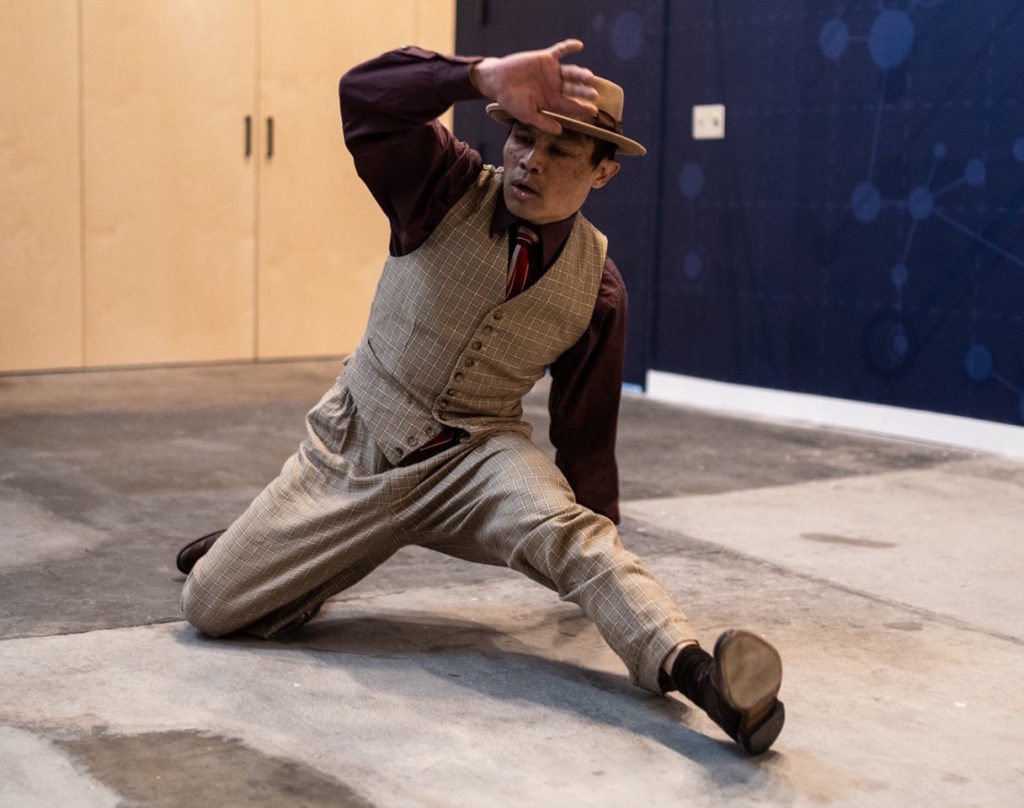 Here's a lindy hop dance jam at the 9:20 Special that I participated in that was a lot of fun!
Work
Professionally, 2019 started off great with me getting offered a job at KQED! The public media station KQED has long been one of my favorite Bay Area institutions, both as a listener and an educator. So getting to work there has been a dream come true.
I was hired as the new Online Learning Manager for KQED Teach. You can learn more about what the year has been like for me over at Rangerrik.com.
Travel
2019 was not a big travel year for me, compared to previous years. But in April, I did take a wonderful short trip to Paris with Hanah. We spent most of our time at the Jazz Roots festival in the Belleville neighborhood. I had never spent much time there, but was quite charmed by this diverse, hip, but also down-to-earth part of the city.
Hanah and I also took a fantastic side trip to Giverny (the home of Monet). I didn't really know what to expect. But Giverny was just completely charming and gorgeous.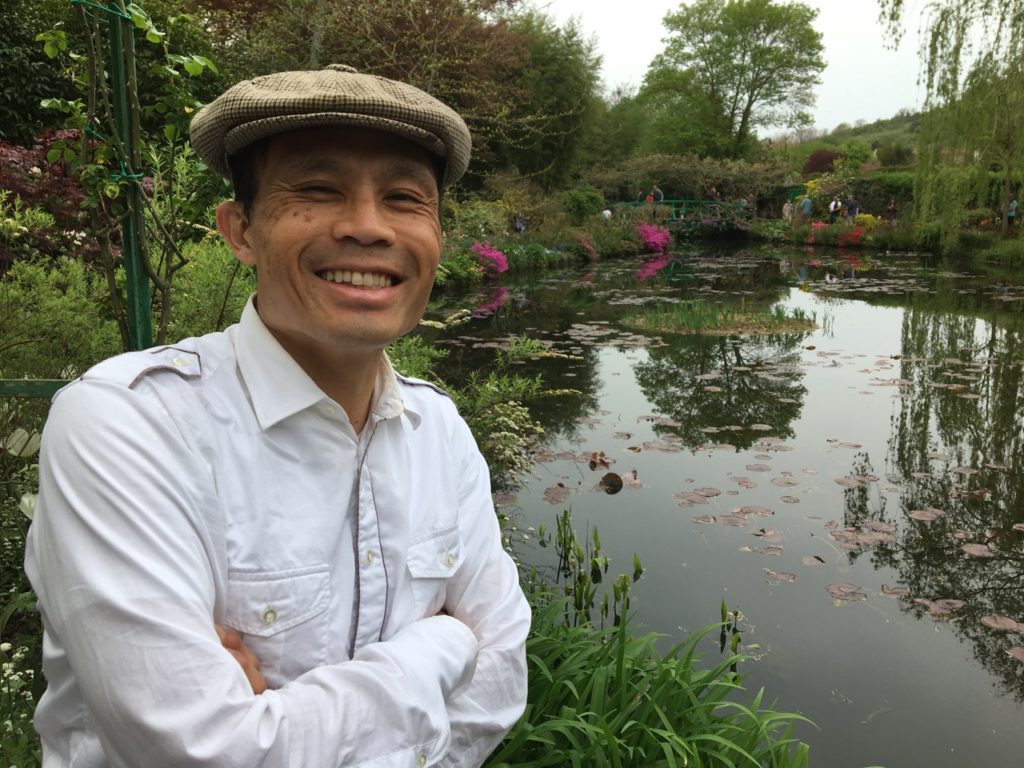 Of course, we had to do another side trip to Disneyland Paris. This was actually my second time to Disneyland Paris, which has improved incredibly since the last time I was there ten years ago.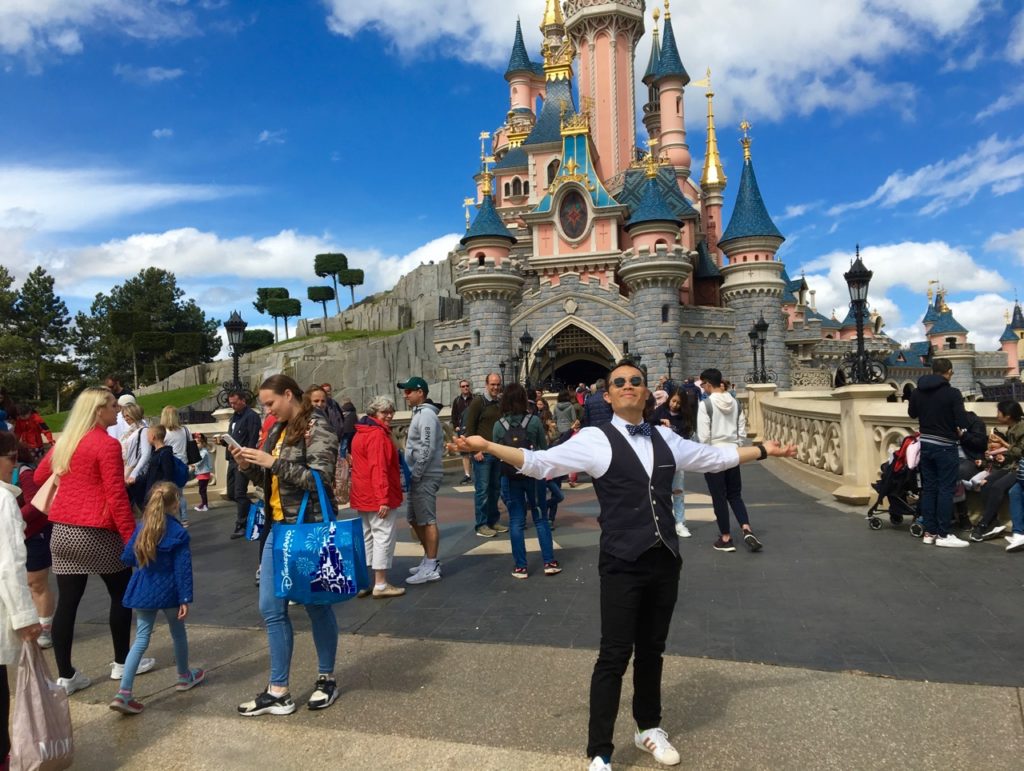 I also was surprised to receive from my family an annual pass to Disneyland in July, which was so thoughtful and generous of them. Getting to visit the theme park any time I want is such a treat, which I have taken advantage of a few times already. I learned how to have fun at the park by myself, which I'm honestly quite proud of.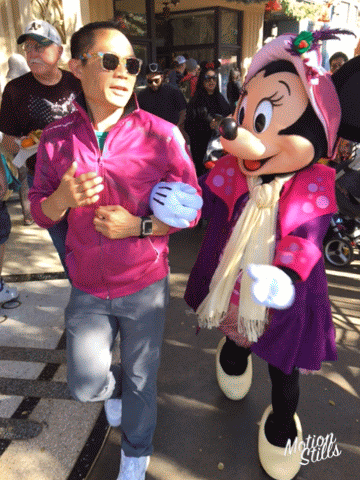 The new Galaxy's Edge land in Disneyland is just a Star War fans dream. So beautifully designed, with surprises around every corner. I love the new Millennium Falcon ride. And Oga's Cantina is delightful. Can't wait to go back for Rise of the Resistance, the new ride opening in January!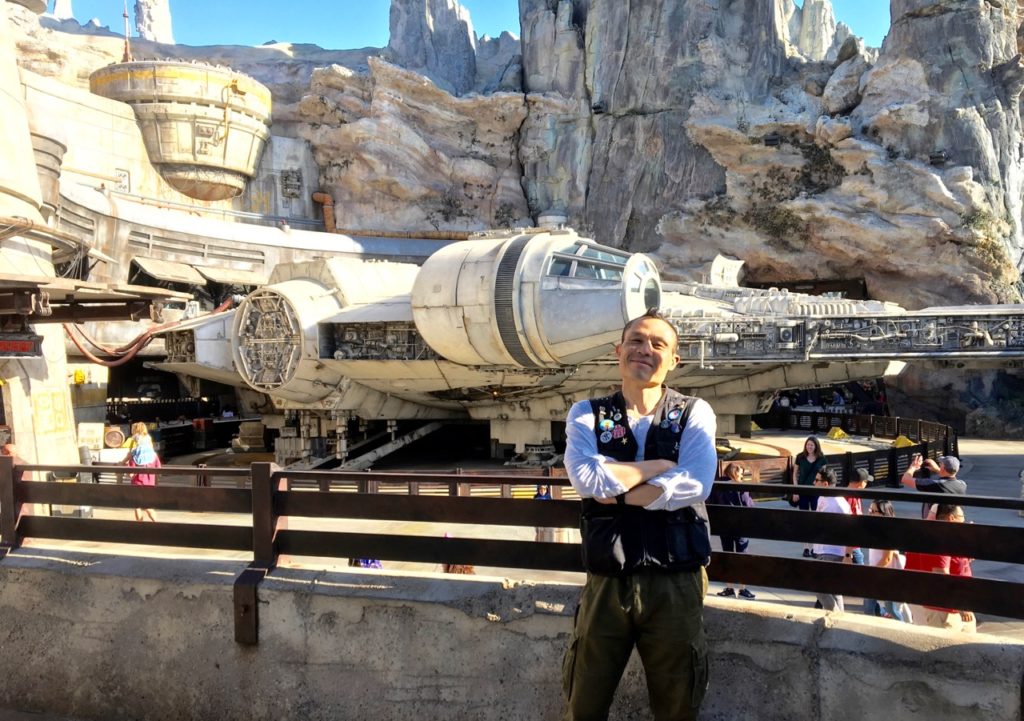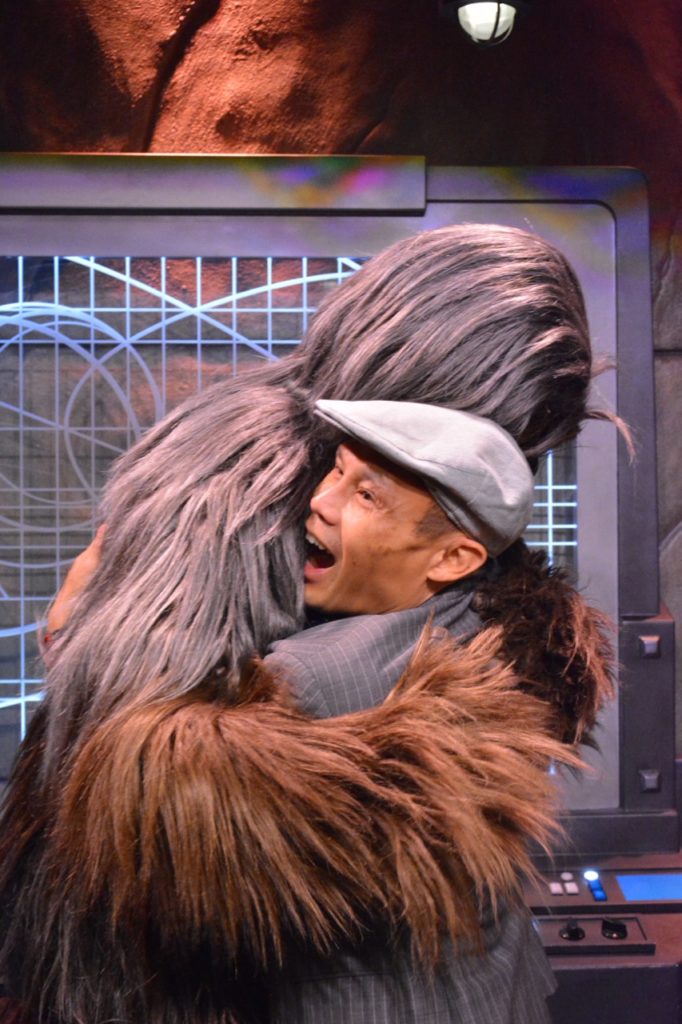 Baking
I continued to enjoy experimenting with baking in 2019. I repeated my successful Filipino boat tarts for the holidays, which were a big hit. And I made some of my fan favorite's like chocolate ganache pie and ube pie.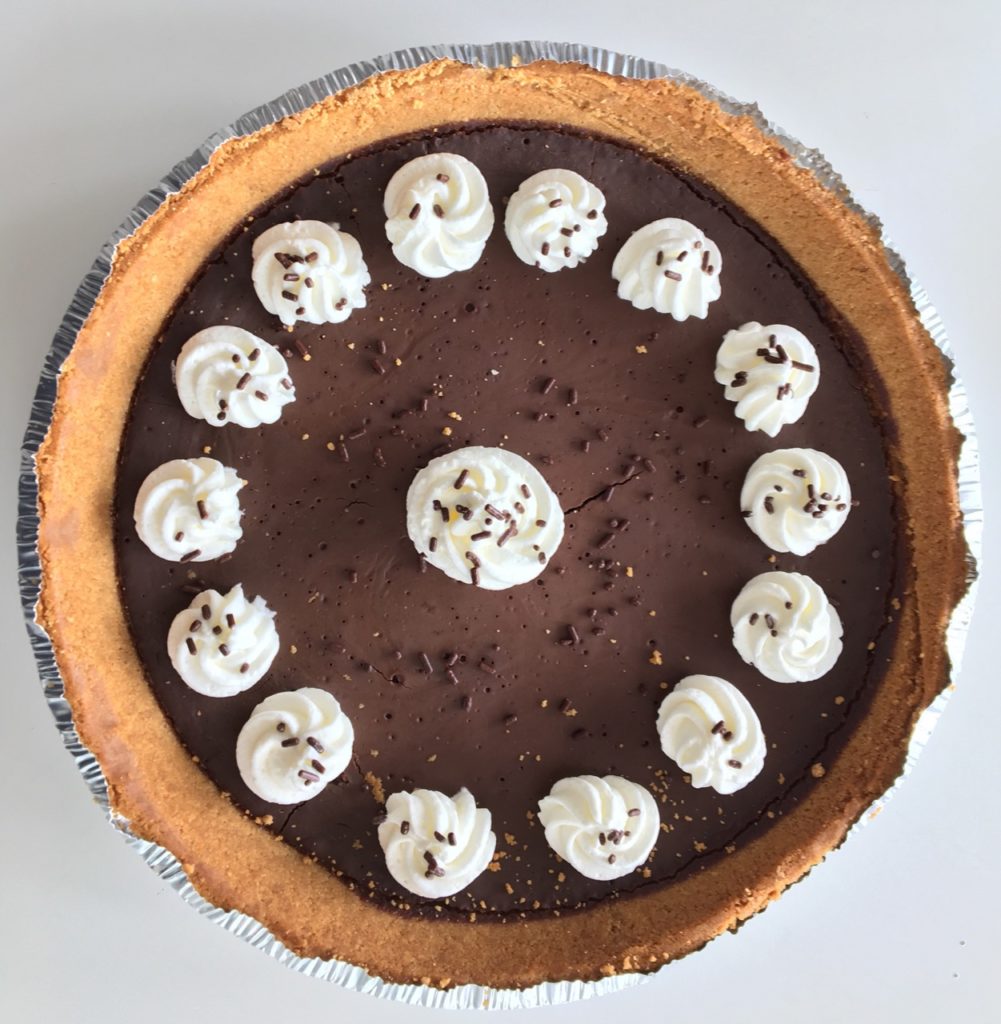 But I'm most proud of developing my own recipe for Calamani Lime Pie. It took several iterations to get the right balance of sour and sweet, but I think I cracked it. It's particularly lovely with coconut whipped cream, to balance the tartness.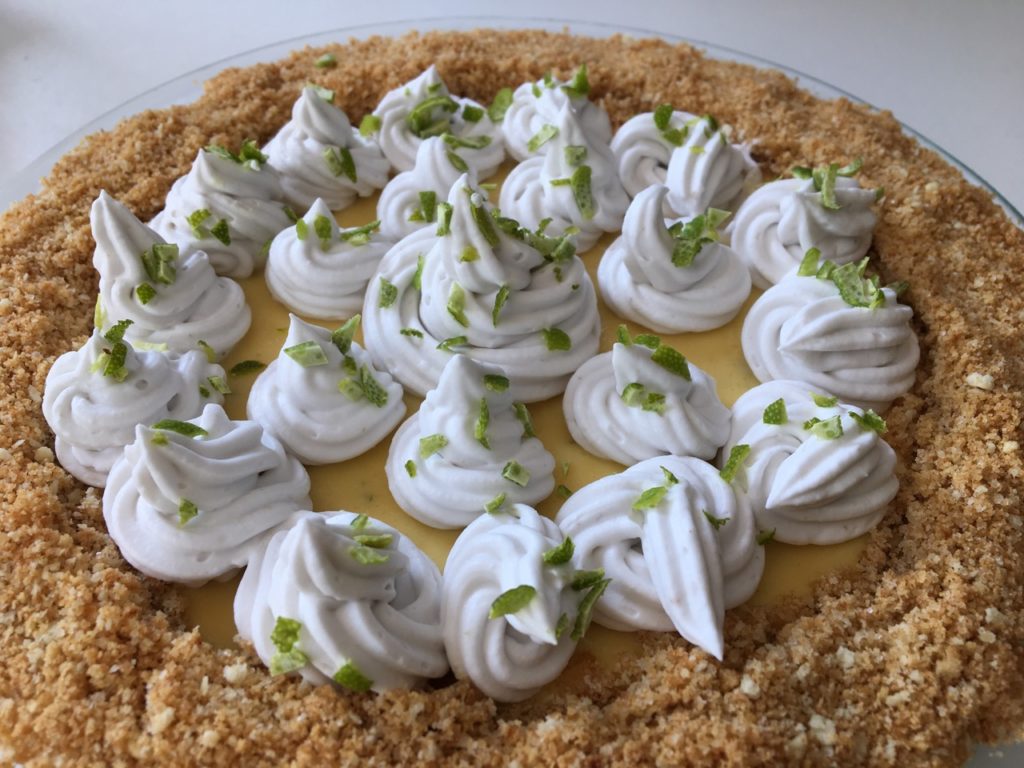 I also made my first cake in 2019! It was one of my favorites: Tres Leches! And with the additional whipped cream on top, I think that makes it Quatro Leches!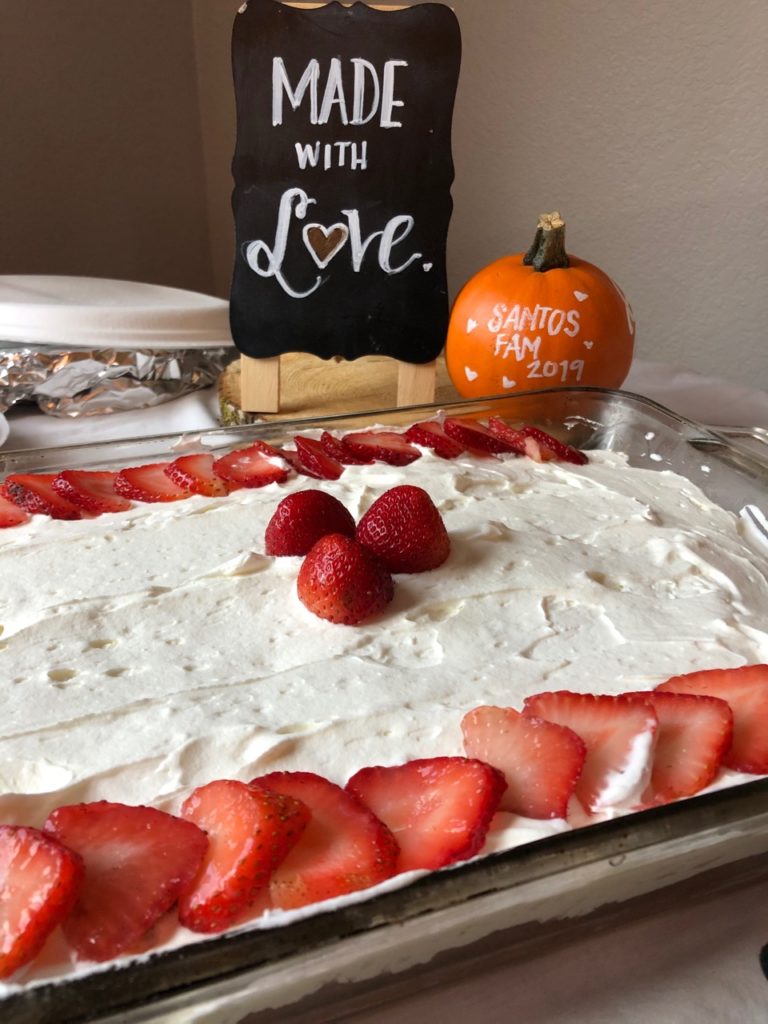 And for the holidays, I made these adorable Baby Yoda cookies. It was then I learned an important lesson: icing is hard. But so worth it!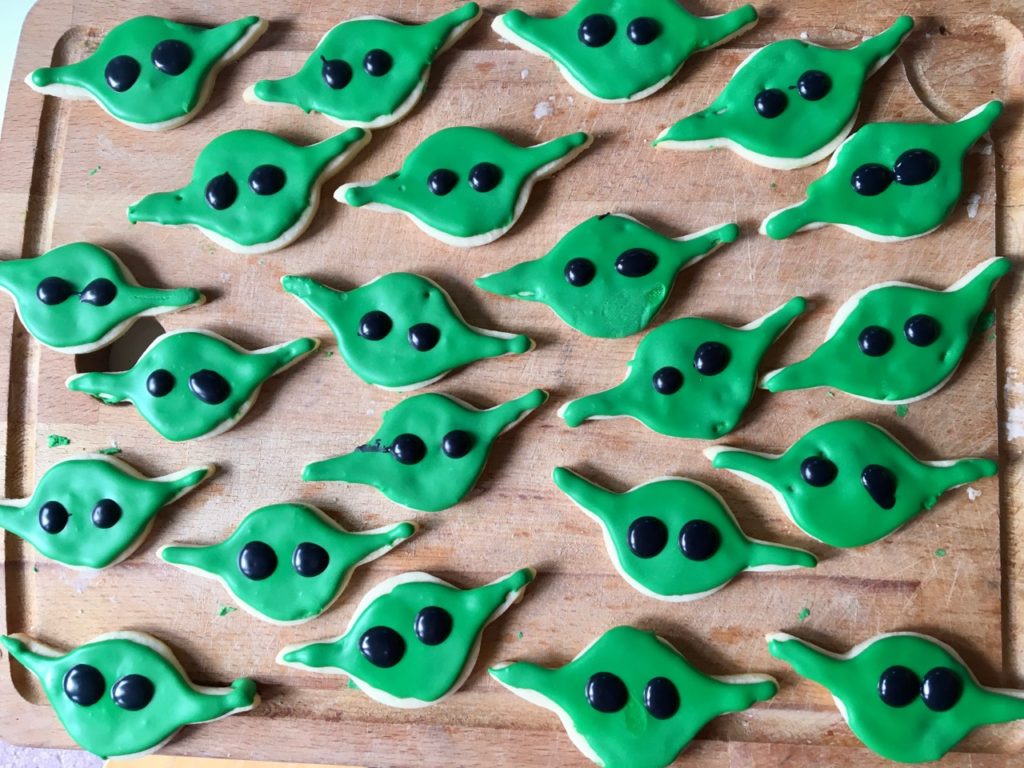 Miscellaneous
I got up to other mischief in 2019 that I can't leave out!
For Halloween, I wore one of my favorite costumes of all time — the character Robin from "Stranger Things" season 3. Paired with Hanah dressed as Steve from the same show, we were just adorable together. The costume was a big hit at the work Halloween party and at the 9:20 Special party.