Tonight on the spur of the moment I decided to head to Ocean Beach to try my hand at outdoor bouldering for the first time. I read last night about a couple of spots in San Francisco for bouldering, one of which was very near me. So I decided to check it out.
There was hardly anyone at the beach when I got there at around 6pm. A couple of sketchy dudes were hanging out in a cave nearby, which made me a little uncomfortable. But I didn't let them deter me.
Here's what the spot looks like from afar, near the Cliff House.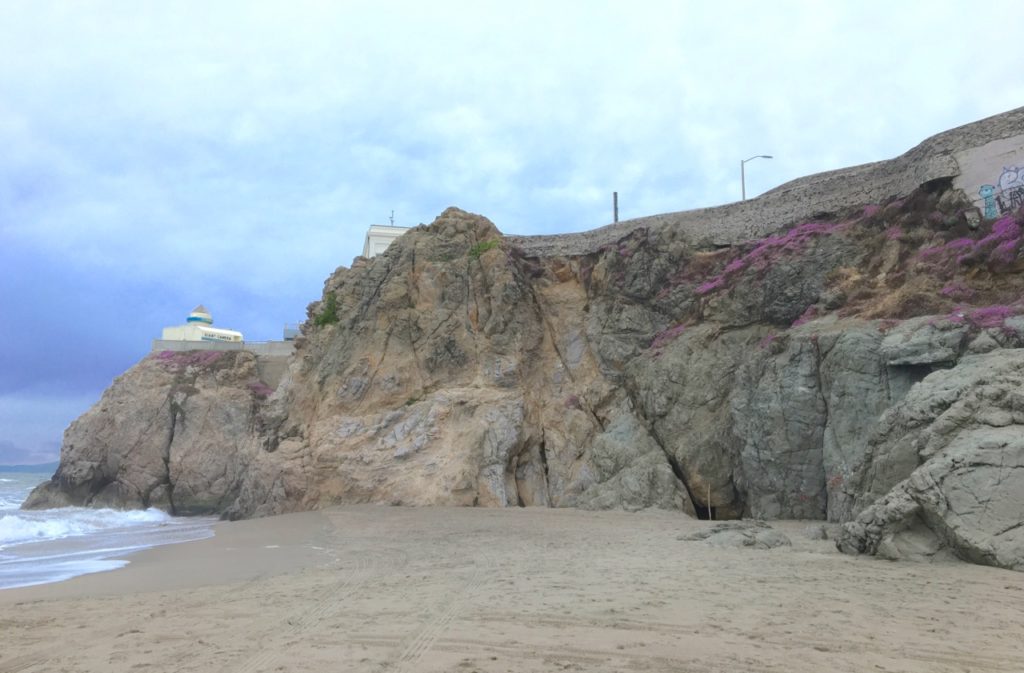 And here's the wall I found with 3-4 obvious boulder routes.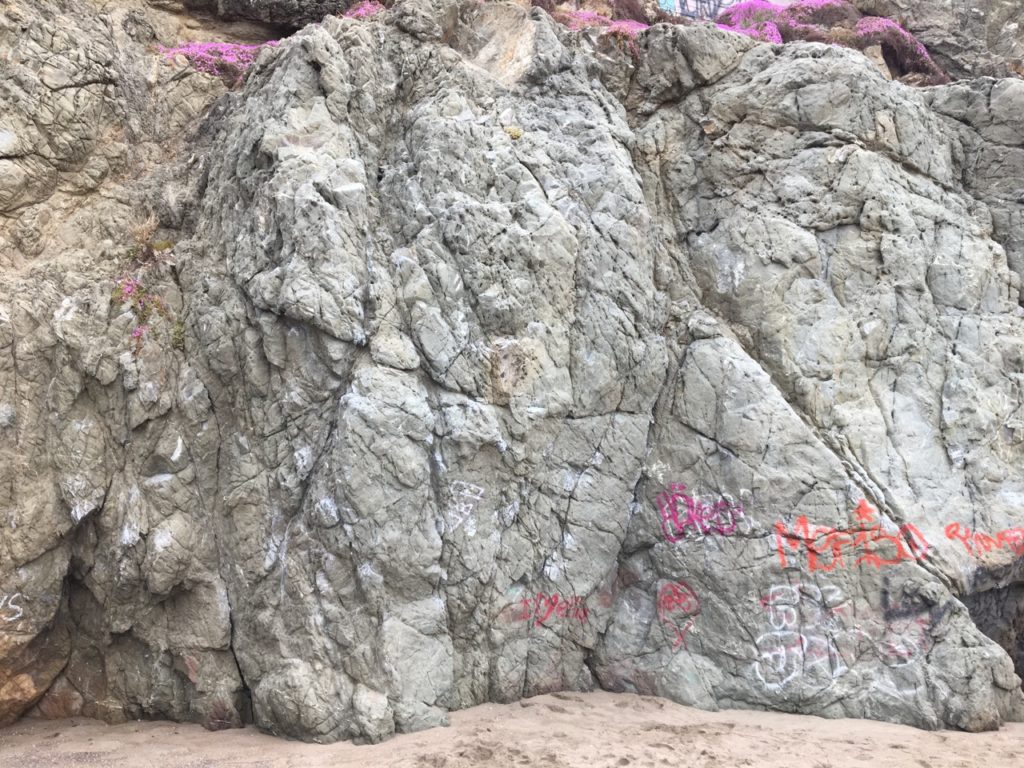 I tackled the route on the left side first, since it seemed the most obvious and easy. Here's how I did.
Outdoor bouldering is so different from indoor. Of course, the holds are not marked with bright colors. There's no obvious path going up. I spent a lot of time testing out holds with my hands and feet to see how good they were, which I rarely have to do indoor climbing. And of course there is no cushy mat below me.
That said, it was a fun challenge!
To the right of that route was another problem going up a crack. Again, not super challenging, but I was playing it very safe.
It was not clear to me if you were intended to top these problems or just reach some high point and then come down. I basically went as high as felt safe and then downclimbed, which was a lot more challenging then going up actually.
Overall, a really fun experience! I'm excited to return and maybe do some running on the beach and end up at the Cliff House for a little climbing afterwards. Sounds like a perfect workout.
Here's someone sending the V1 "Center Route" which looks like a pretty scary top out!
And there's this one near the cave that is apparently a V3.
This highball scares the crap out of me. Dude needed at least a spotter.