Last December, it hit me out of the blue what I wanted to do for my 50th birthday. I was having dinner with my mother in a Filipino restaurant. In an adjoining dining room, we could hear some kind of party taking place. There was music, cake, food, dancing — the works.
I thought to myself, I want that for my 50th.
I've never had the kind of celebration that other people have when they get engaged, get married or throw a baby shower. I thought, if not for my 50th, then when would that happen?
So I decided to throw myself a party.
And not just any party. I wanted music, dancing, a talent show, and a Filipino feast for my friends, family and coworkers. Essentially, a wedding reception, without the actual fuss of a wedding.
---
Fast forward seven months. After lots of planning and a small army of helpers, that party happened on July 5th in the Monte Cristo Social Club in San Francisco. Here's how it went down.
The evening began with an Asian feast with my family and closest friends, catered by Filipino bakery Goldilocks and Chinese eatery Big Lantern. It was an awesome spread of lumpia eggrolls, pancit noodles, veggie chow mein, chicken adobo, sweet pork skewers, mapo tofu, and a vegan dim-sum assortment.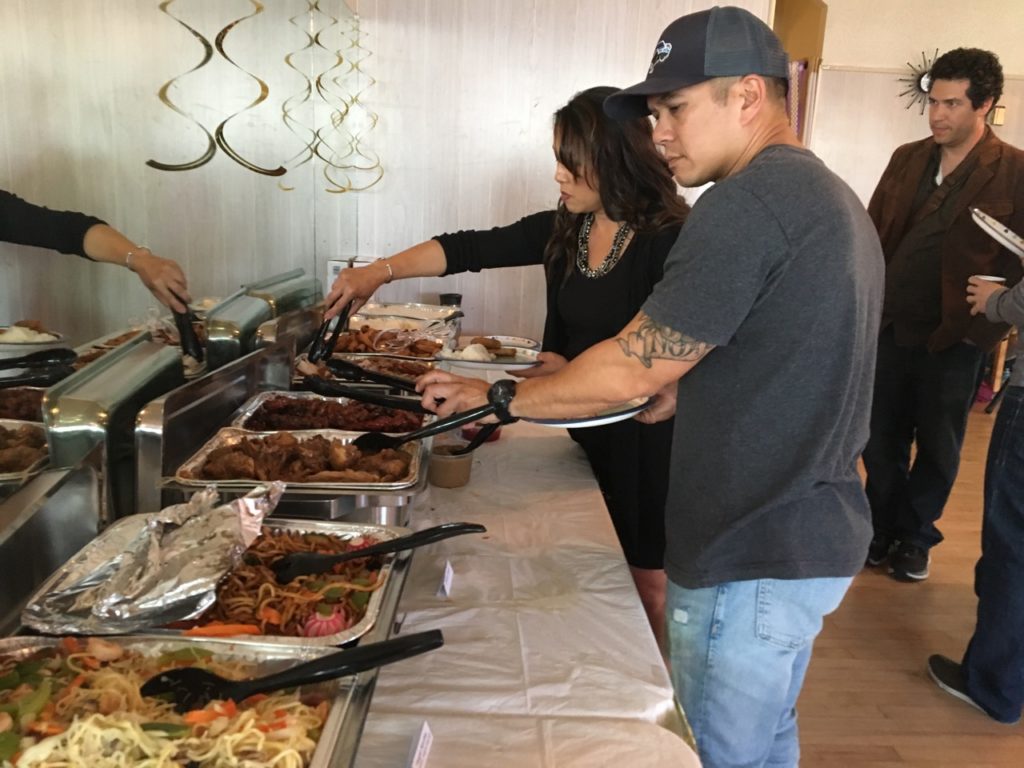 There was a surprise addition of a huge tray of lechon (crispy roast pork) from my dad, which he carved up himself with an electric knife on the spot! "You don't your guests to go hungry," dad explained.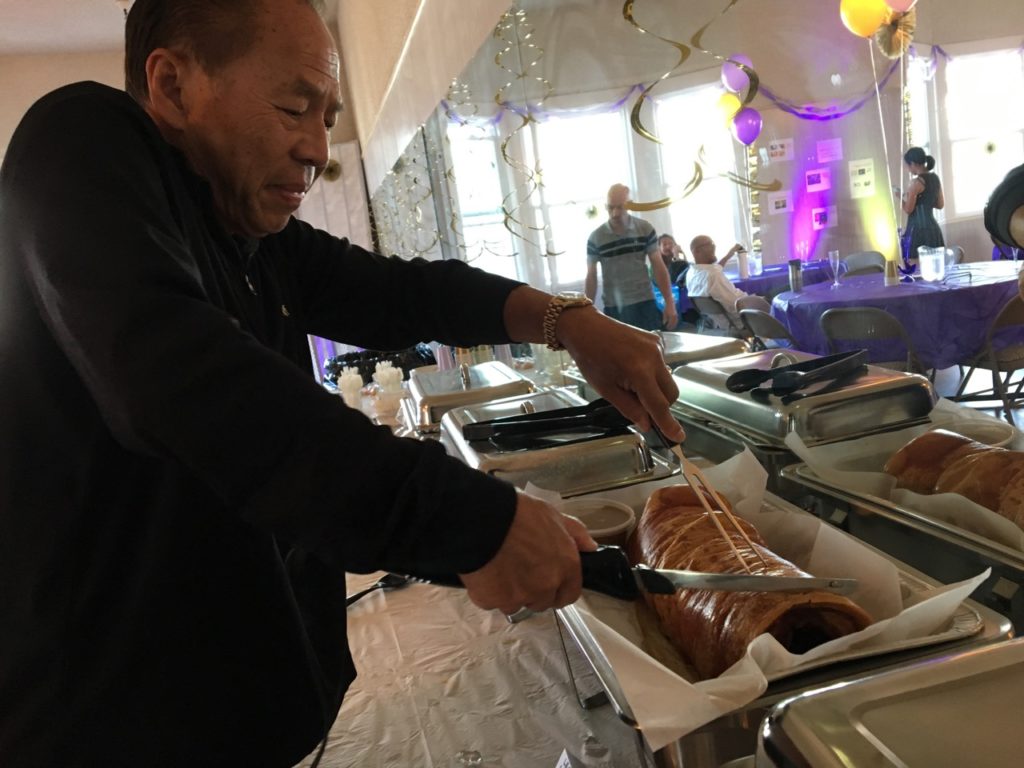 It felt so good to feed my friends and family the food of my culture, and to see them all enjoying it together. I think the vegan dim-sum was the surprise hit of the meal. The mapo tofu also was really spicy and nicely textured.
This was followed by a champagne toast, and the first two cakes of the evening, delicious tiramisu made by Hanah!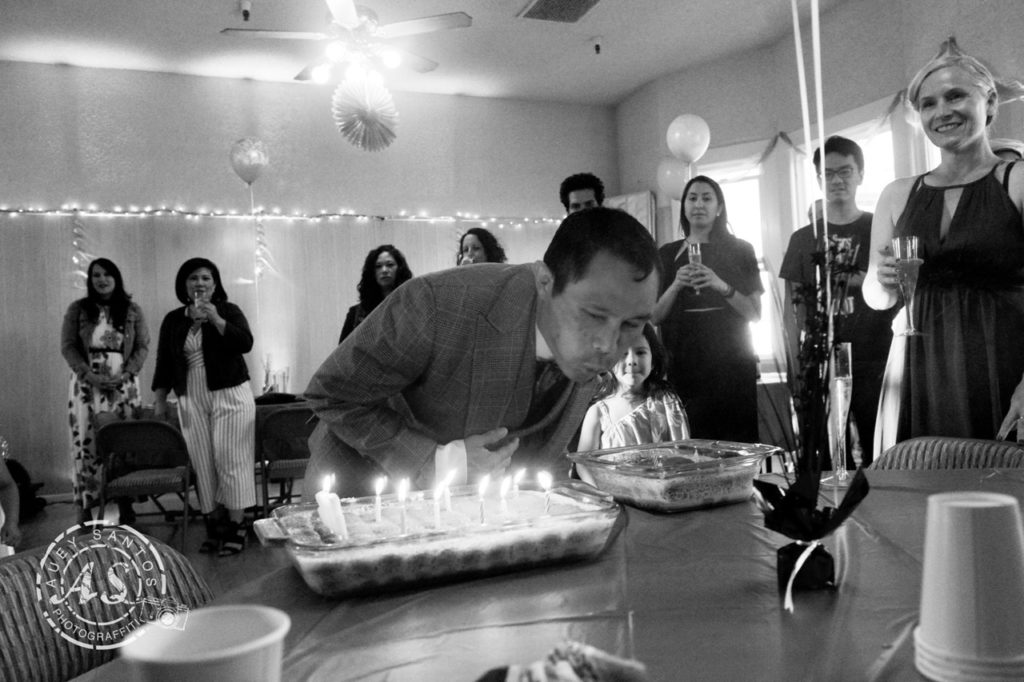 After the meal, we cleared the tables and began the talent show part of the evening. This was emceed by my good friend Shawn.
As the emcee, Shawn graciously agreed to be the first act of the show. He amazed us with his object spinning abilities, a talent I had no idea he had! Here he is spinning a Mac laptop like it's no big deal.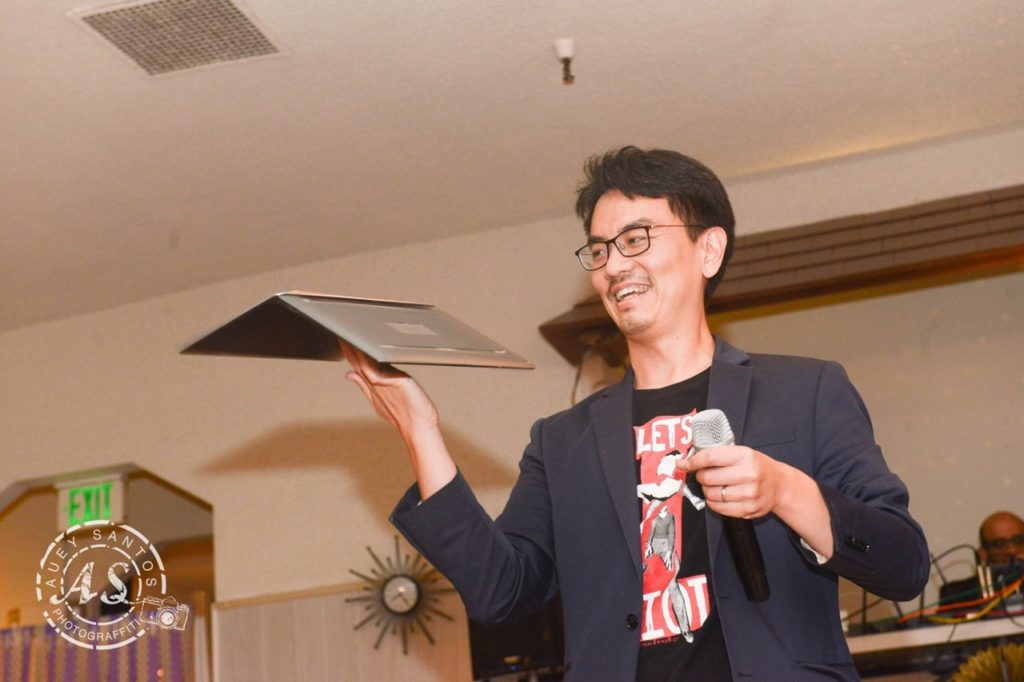 There were lots of other fantastic acts during the show. I loved seeing all my talented friends share their gifts and push thesmselves out of their comfort zones.
Here's my buddy Brian doing a sweet tap number, which had a lot of personal resonance for me, since tap was the first dance I ever fell in love with.
Here's Jess Centorbi doing a show-stopping rendition of "Cabaret." Belt it, girl!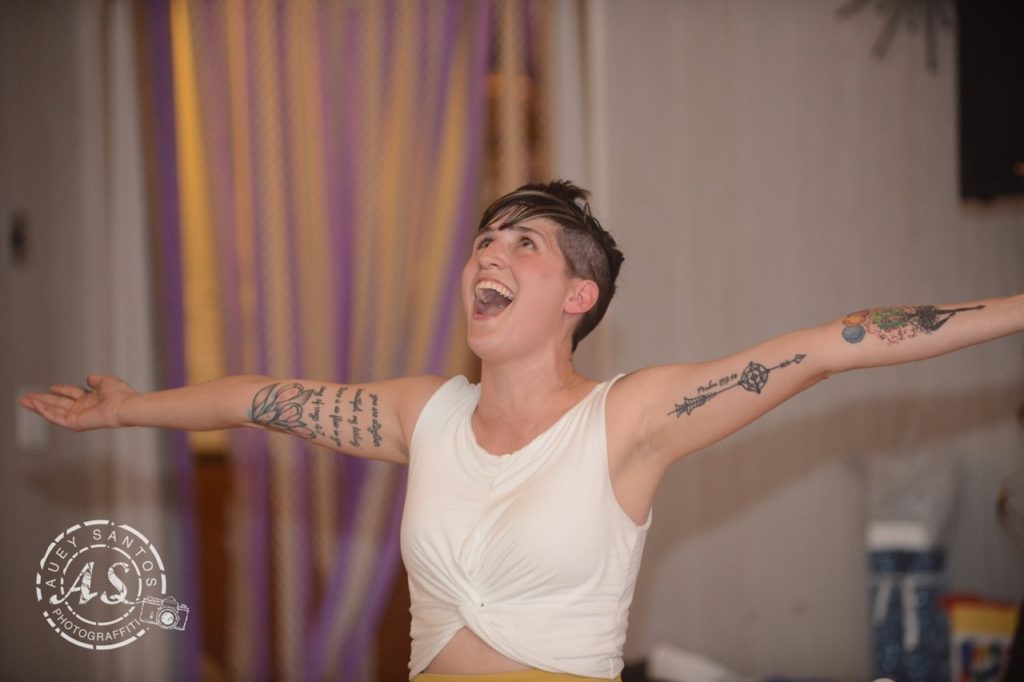 And my friend Jessica King singing a beautiful Nat King Cole song for us. I've never seen her perform solo before!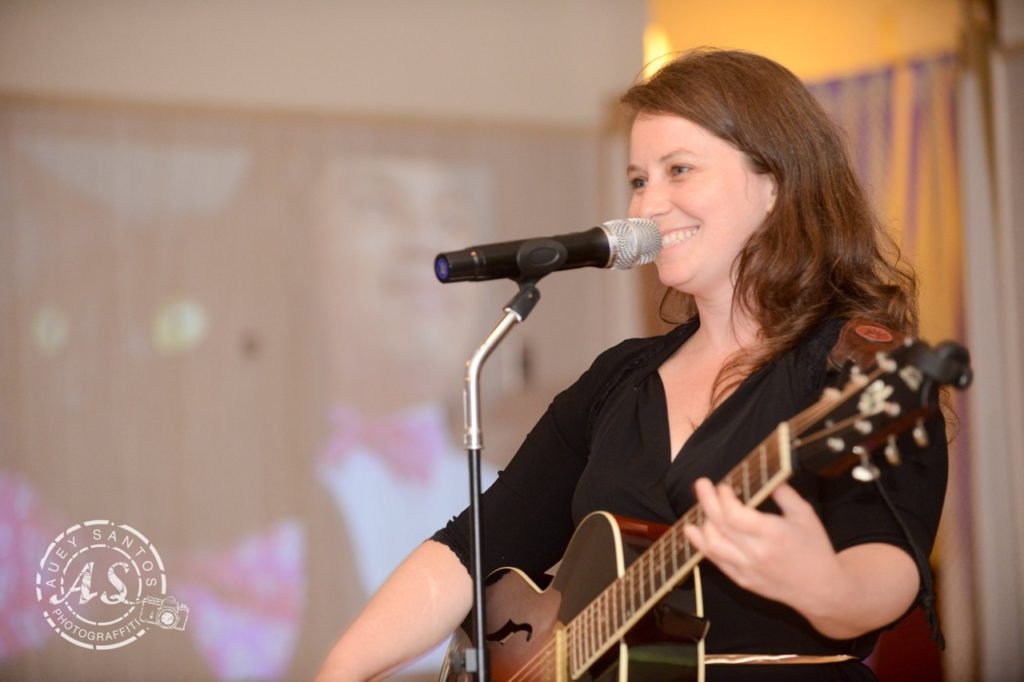 I loved seeing my buddies Jeremy and Shawn do an improvised partner dance for me. They channel a lot of the same artistic energy that I do when I dance — from breaking, popping, locking, waacking, to lindy hop. Of course they had to invite me to participate!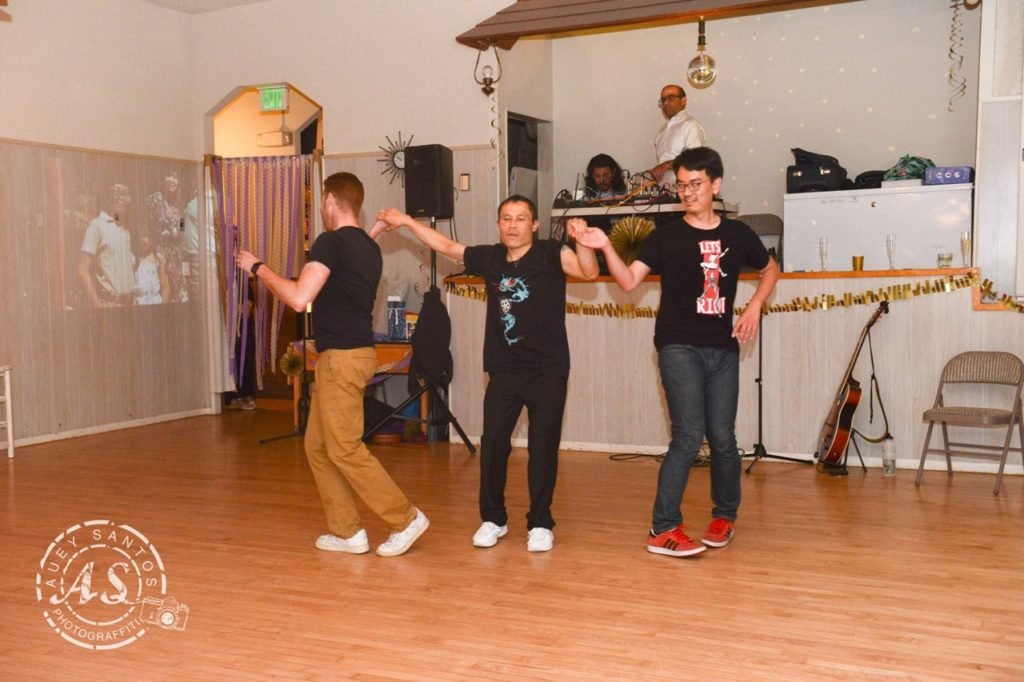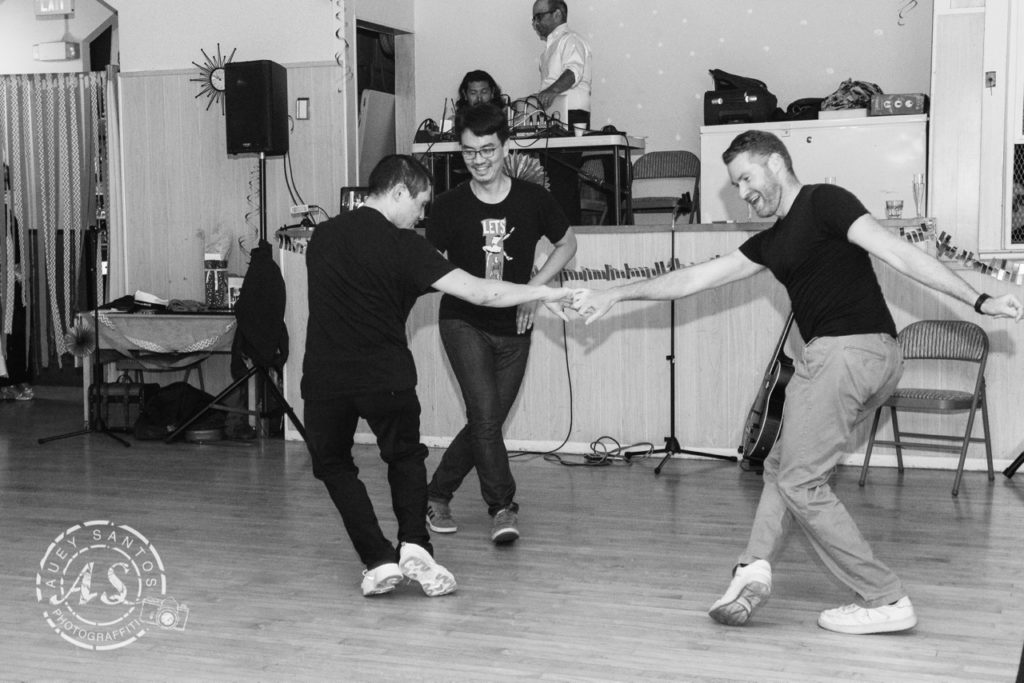 The most touching part of the show was my friend Auey singing a beautiful serenade in English and Tagalog with her partner Andreas. I've never been serenaded so sweetly!
After the talent show, I got the biggest surprise of the evening from my friend Hanah. She delivered a beautiful toast, with a remote assist from my friend Maria in Amsterdam. Definitely one of the sweetest toasts I've ever been given.
And at the end of the toast, she presented me with this incredible piece of commissioned artwork by my friend Ryan Calloway. It's inspired by a picture of me taken by photographer Jess Keener a few years ago. But it takes the image to a whole new level, making me into something more fierce and elemental. I'm just so blown away by it.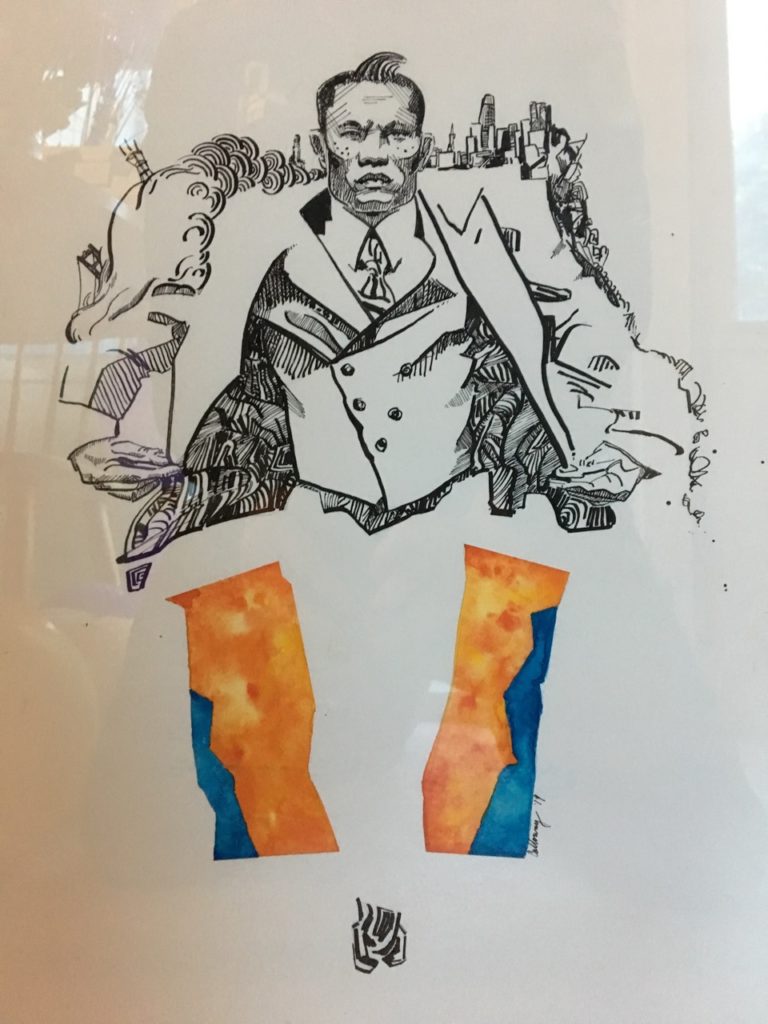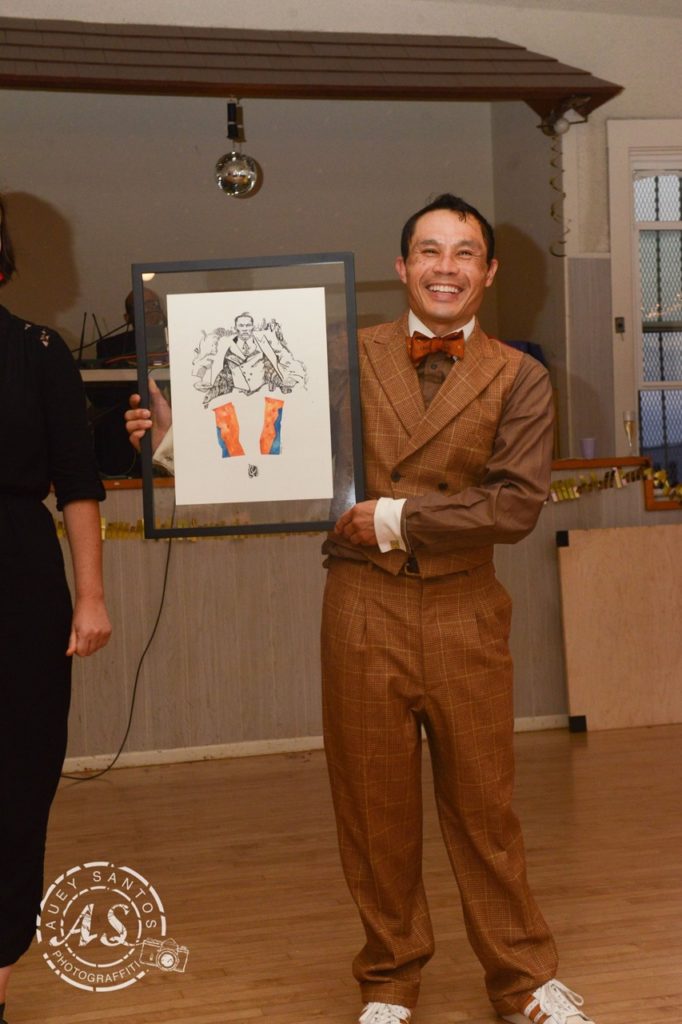 This was a collaborative effort that a dozen or so of my best friends pooled their money together to get for me. Wow.
They even went to the trouble of having a few tee-shirts printed of the image! Here's me wearing …. a tee-shirt of myself.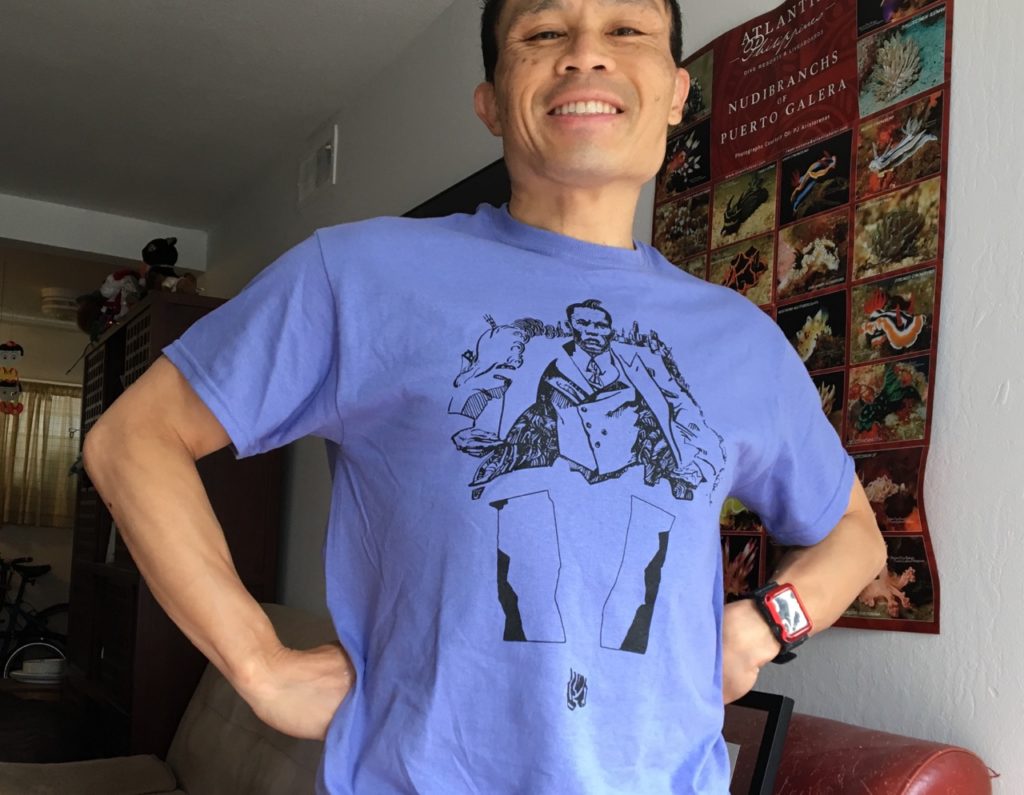 Well with the performances and the toasts out of the way, it was time to dance!
I've long dreamed of holding a dance party with some of my favorite music over the past four decades, celebrating with all of my loved ones. This is as close as I think I'm ever going to get to that, with all of my cousins, my sister, co-workers, and dance friends from lindy hop and urban styles all together in the same space rocking out! Literally a dream come true.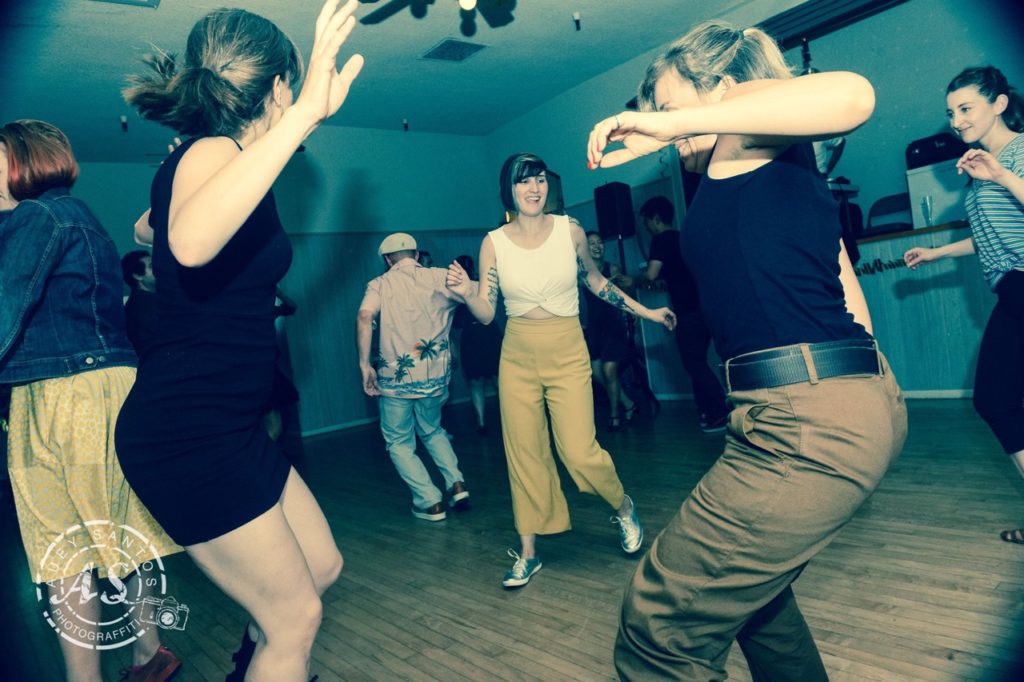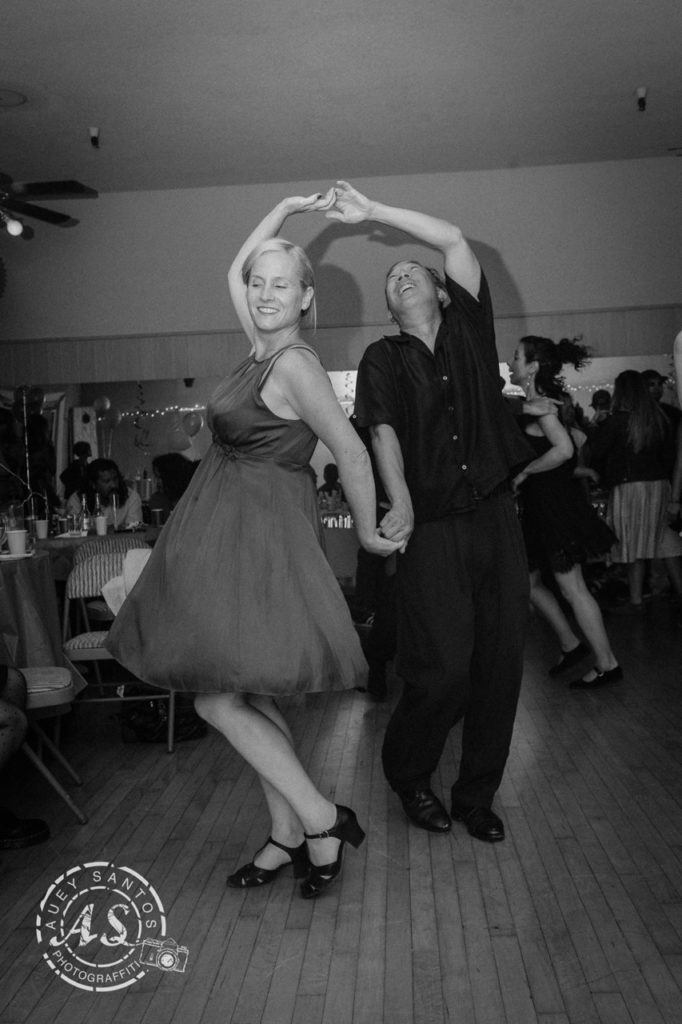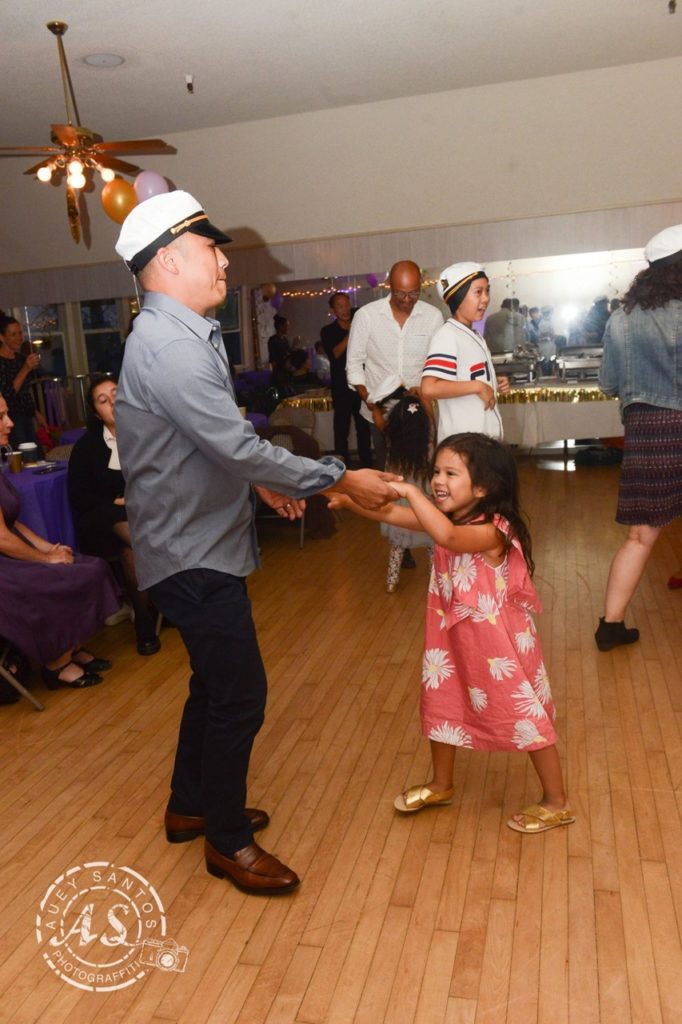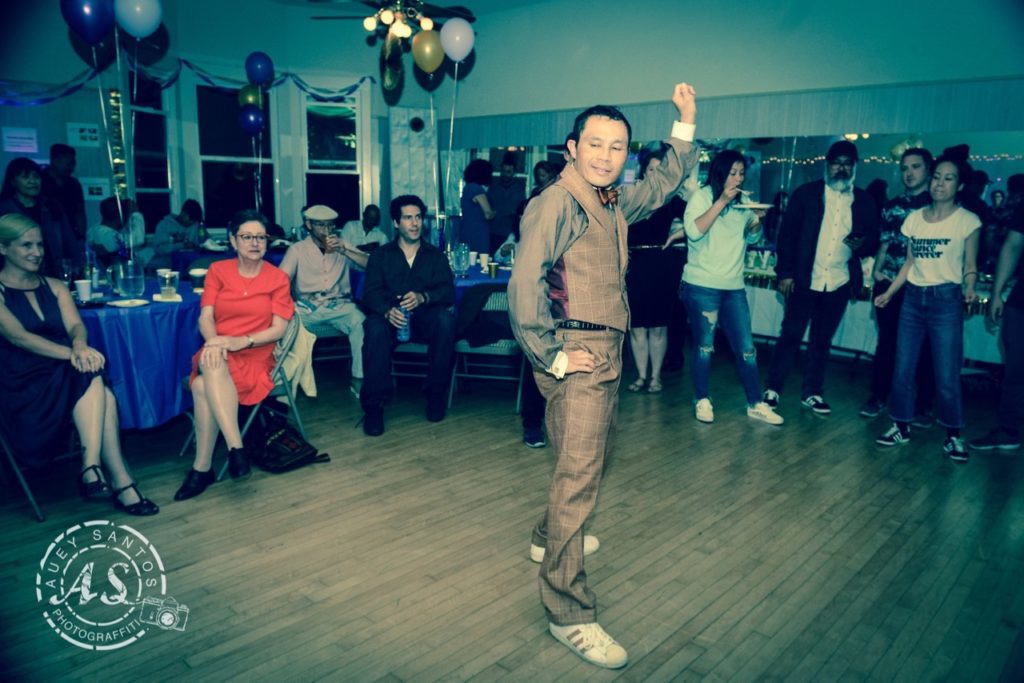 My neice Aria and my little cousin Malia were the dancing queens of the night!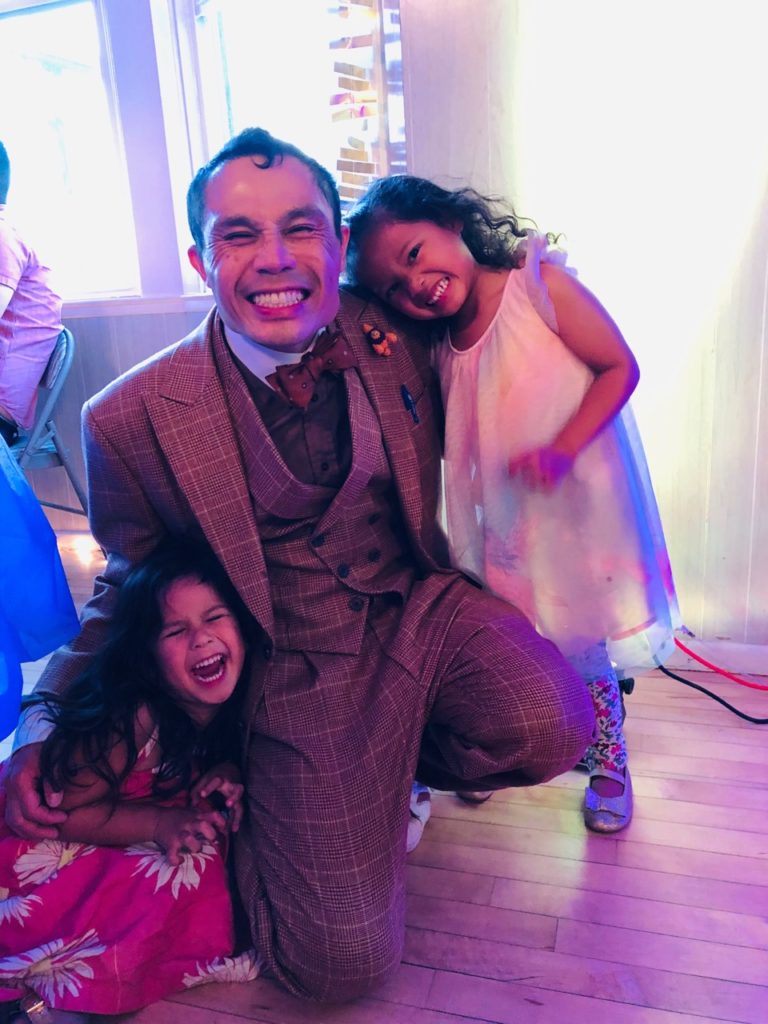 Later on, my friends brought out cake #2, the one I was VERY excited about. I had been in negotiations with Goldilocks Bakery to bake the cake that I wanted – a b-boy cake. They wanted to do a disco cake. Here's what we ended up with.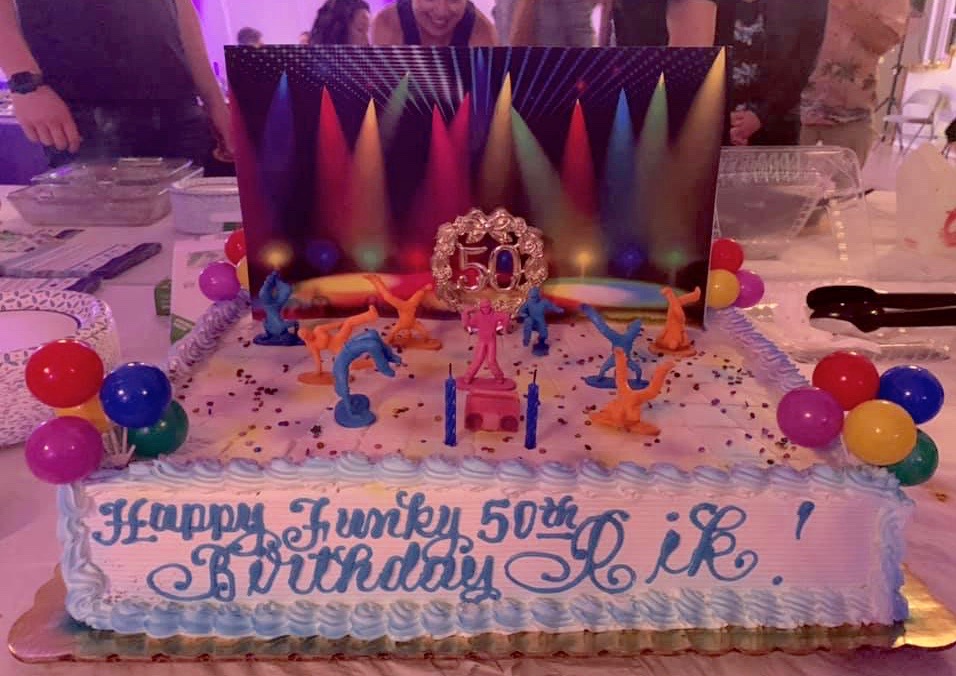 And yes, it was ube cake. So basically, the perfect cake for me.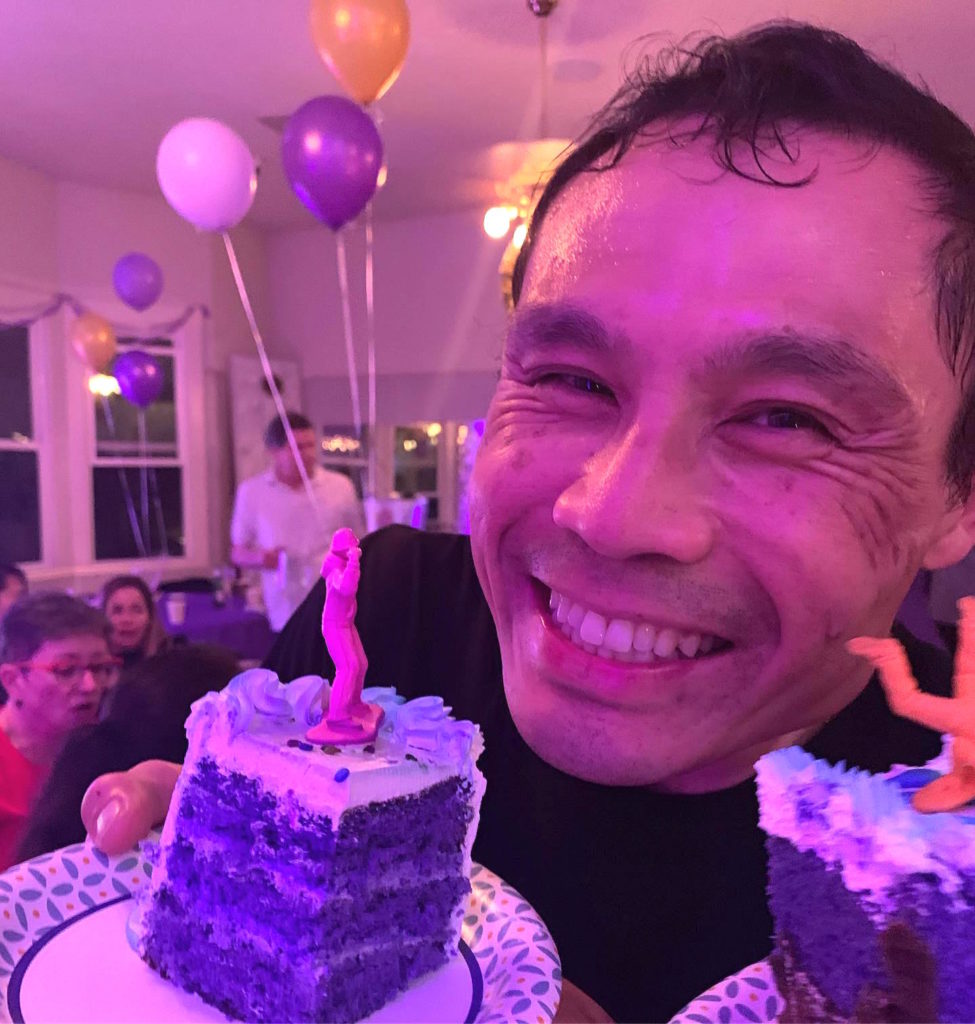 Other beautiful moments:
My cousins and I all wearing captain hats. This was a callback to an awkward phase of my childhood where I wore a captain's hat EVERYWHERE. I still don't know why.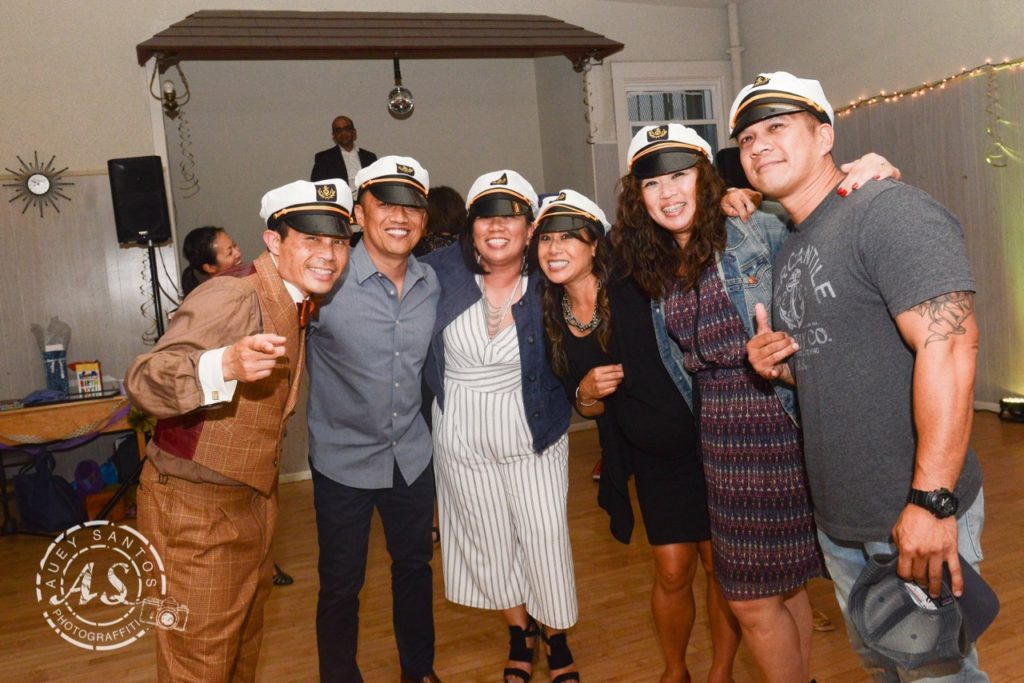 My friend Jessyca and I had the most amazing waacking battle! She was on fire that night!
Geraldine did the best vogue cake dance ever. I mean, it was a cake that made you want to dance for joy.
Here's my dad and I in matching hats. It meant so much to me that he took the trouble to come for this.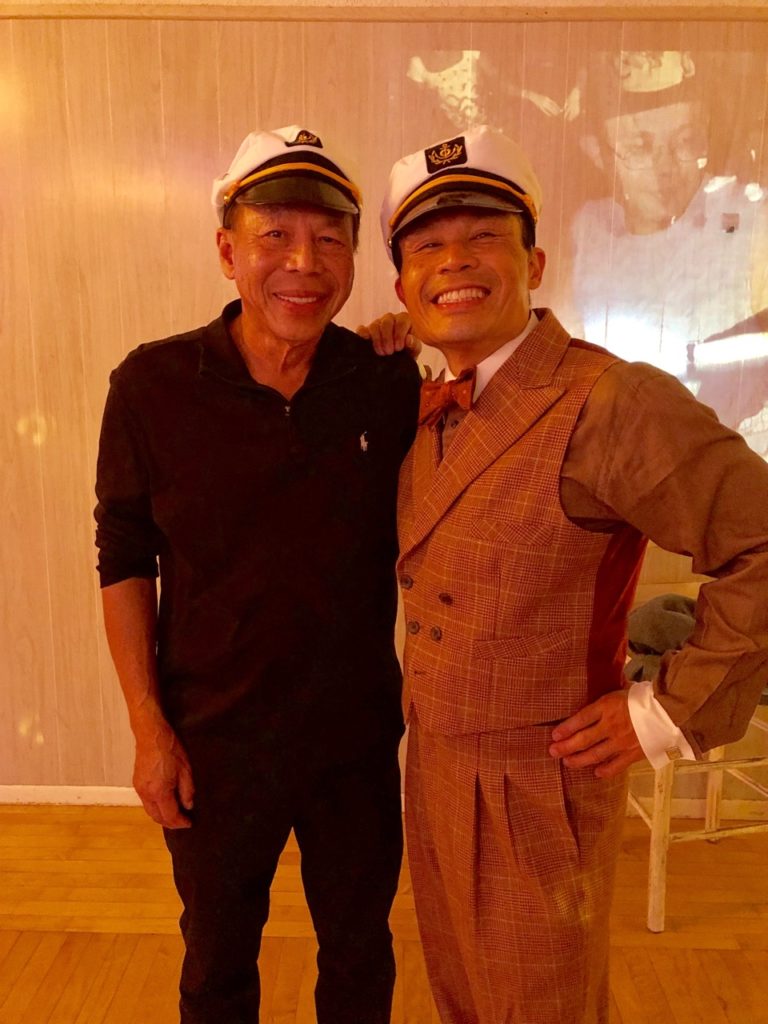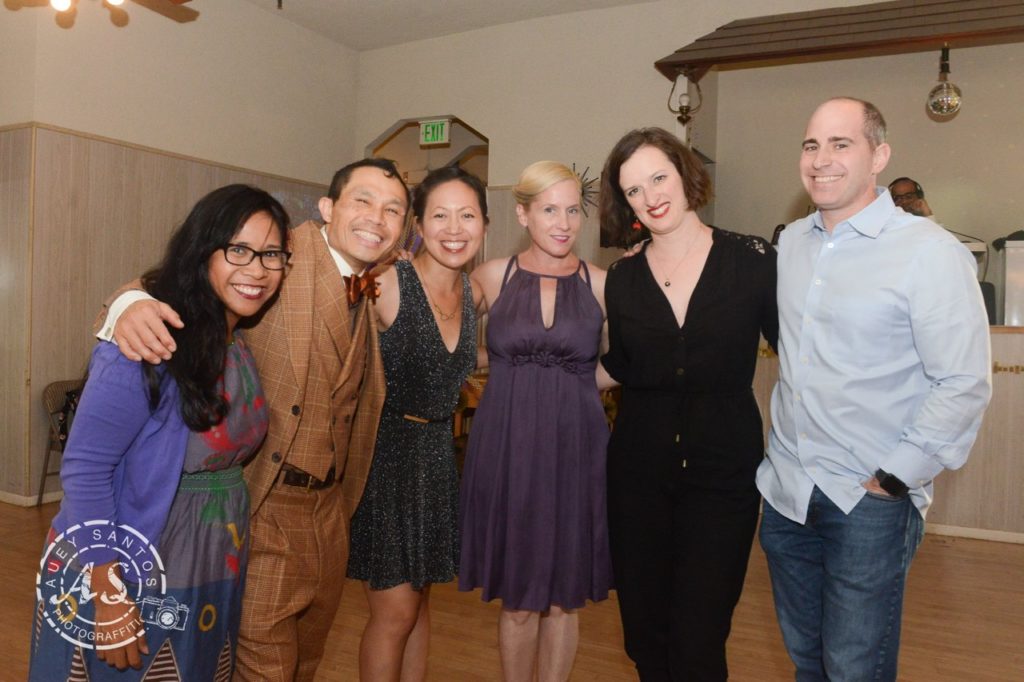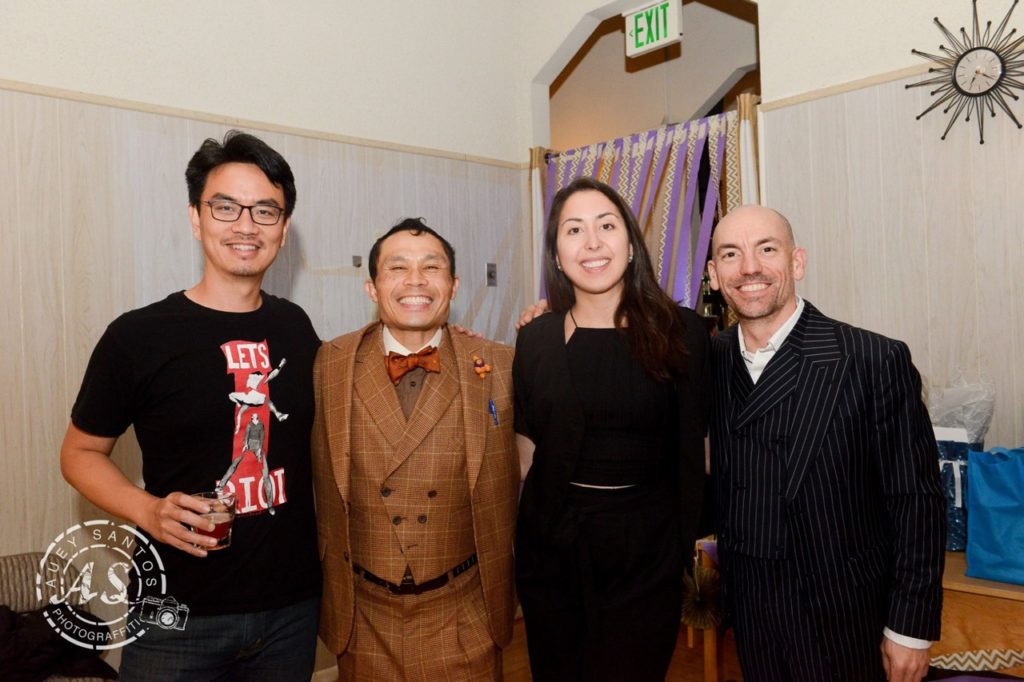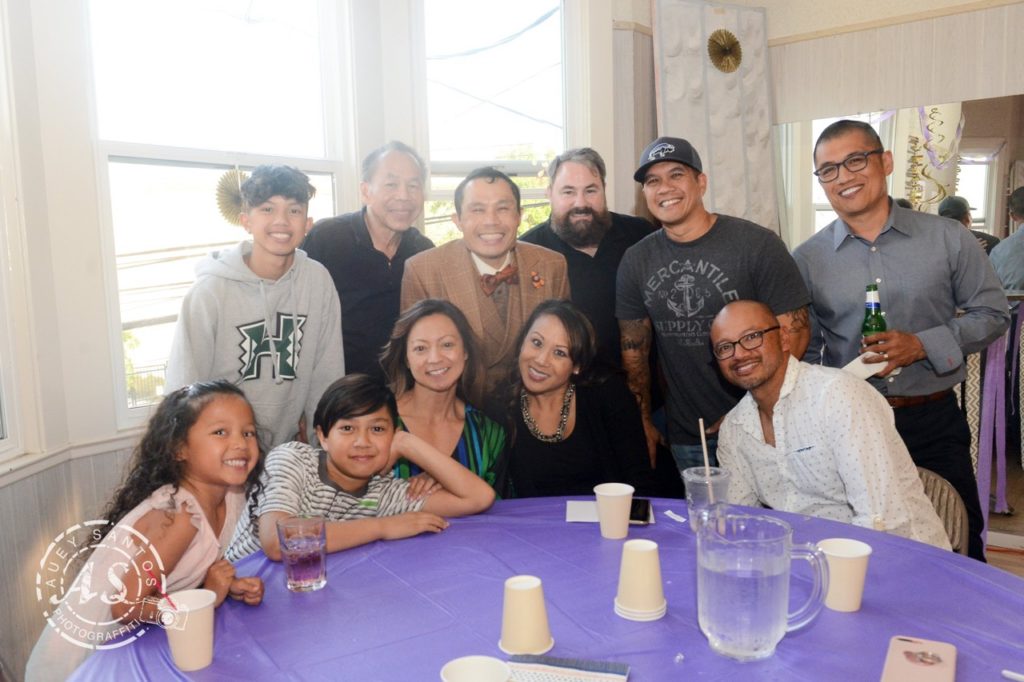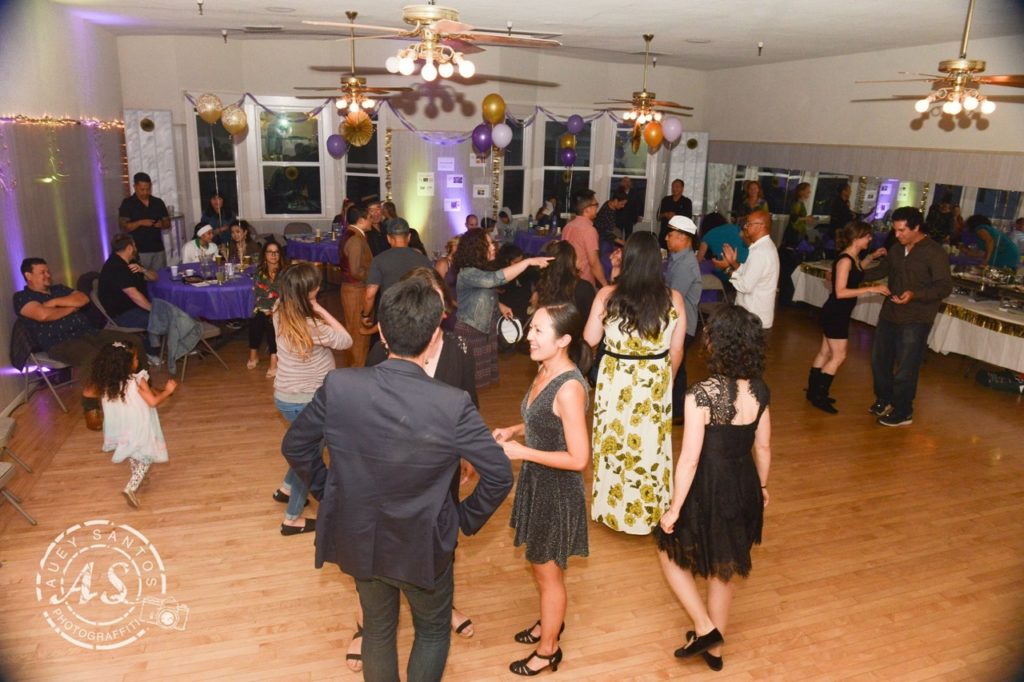 There were just a few snapshots of the many precious moments I had with all of these amazing people. I'm so blessed to have all of these humans in my life (and many, many more who were not able to come). And I'm so glad I was able to bring them all together for one night of celebration and love.
Special thanks to my friend Auey for taking most of these beautiful pictures from my party. These will be a treasure to me forever.