So I've been roller skating for about a month now. I can't think of anything I've "worked" so hard at at the start. Pretty much every day I've put in at least 1-2 hours of practice. And when I'm not skating, I'm probably watching skate videos. I didn't do anywhere near that much practice when I started lindy hop, house, or rock climbing.
It's been so good to just throw myself into a new pursuit during this pandemic time. And neat seeing little improvements every time I go out. Today it was being able to do a "shoot the duck" on both sides, alternating. And getting my Crazy Legs a little bit cleaner. And being able to roll just on my forward two wheels or back two wheels of both skates (Manuals variation).
Also so gratifying seeing more and more friends get into skating and join me! And making new friends along the way. I feel so lucky I found roller skating at this time.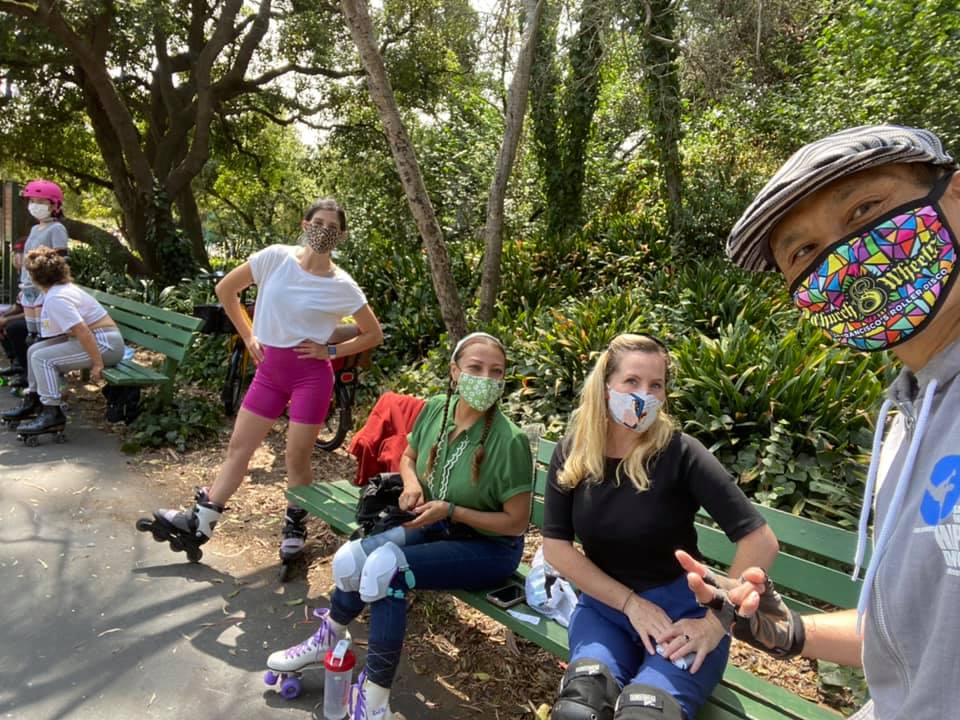 I mean the Golden Gate Park Skatin Place is just pure summertime joy.