Just got back from a delightful two weeks in Maui, Hawaii. And man, am I browner, chiller and fatter.
Getting back to Hawaii has long been on my bucket list, to make up for several disappointing trips to the islands with my family as a teen. This time around I promised myself I would get to do all the things that weren't a part of our family's agenda.
Traveling on the tail end of the COVID-19 pandemic was not without its challenges. But honestly the weirdest part of the trip was how normal everything was in Hawaii. As one expat here explained, "Oh there's no COVID here." And overstatement for sure, but definitely a huge difference from life on the mainland this past year.
Folks walk around without masks, strangers hug, you can dine inside restaurants, most businesses are open. It's like the Before Times.
We covered a lot of ground in our two weeks on the island. Here's some of our favorite things we did.
Island Adventures
I'm not much of a beach guy. But I have to admit the beaches in Maui are pretty damn spectacular. We spent a lovely afternoon with some new friends in Big Beach in Makena State Park.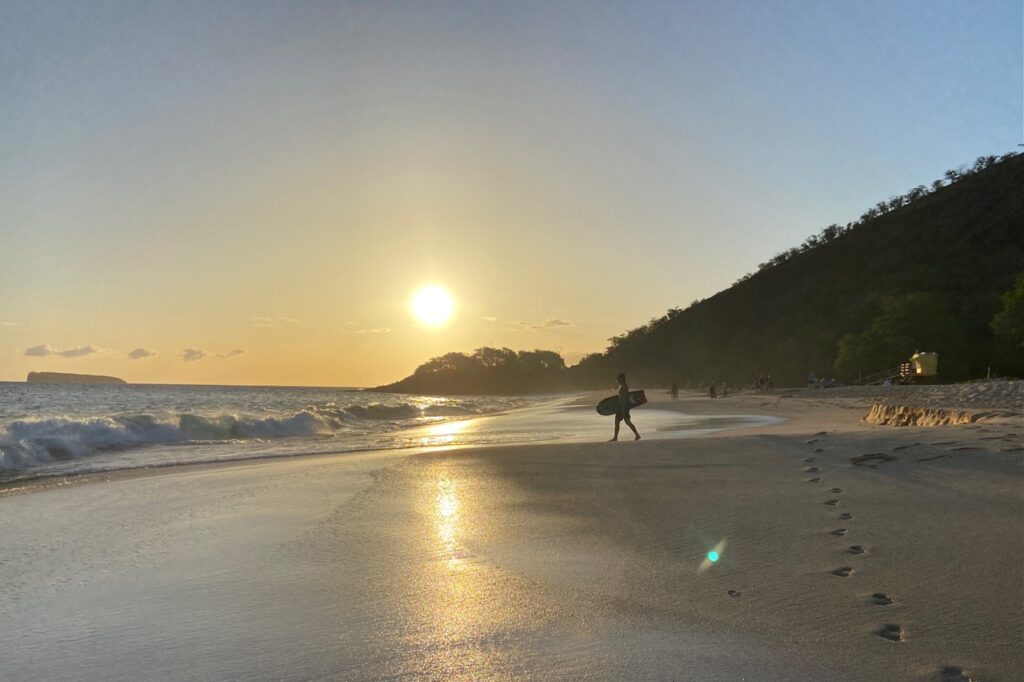 Snorkeling was a big motivation for me, after my time in the waters of the Philippines six years ago. We dove all over the island, and off of nearby Lanai island.
My favorite spot was Baby Beach in Lahaina, where we saw a bunch of turtles, beautiful coral, and lots of colorful fish. The spot we were in was a "turtle cleaning station" as my friend Monchette called it, an area where turtles know to go where there are cleaner fish who basically give them a spa treatment. I could watch this forever.
No video or pics of our snorkeling, sadly. But here's me jumping off of a boat we took to Lanai. Good times!
Haleakala National Park was another highlight of the trip. We got to hike down into the crater of the largest dormant volcano in the world! You start at 10,023 feet up, where the air is noticeably lighter and your body feels the elevation with any exertion.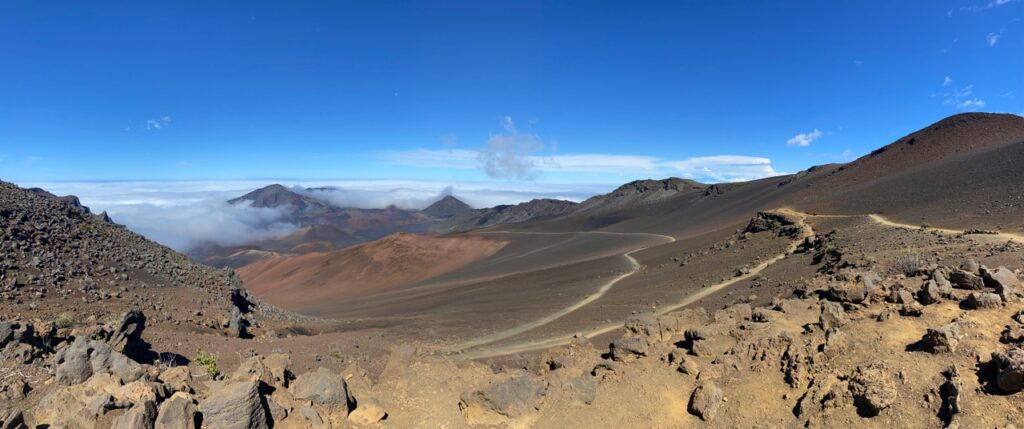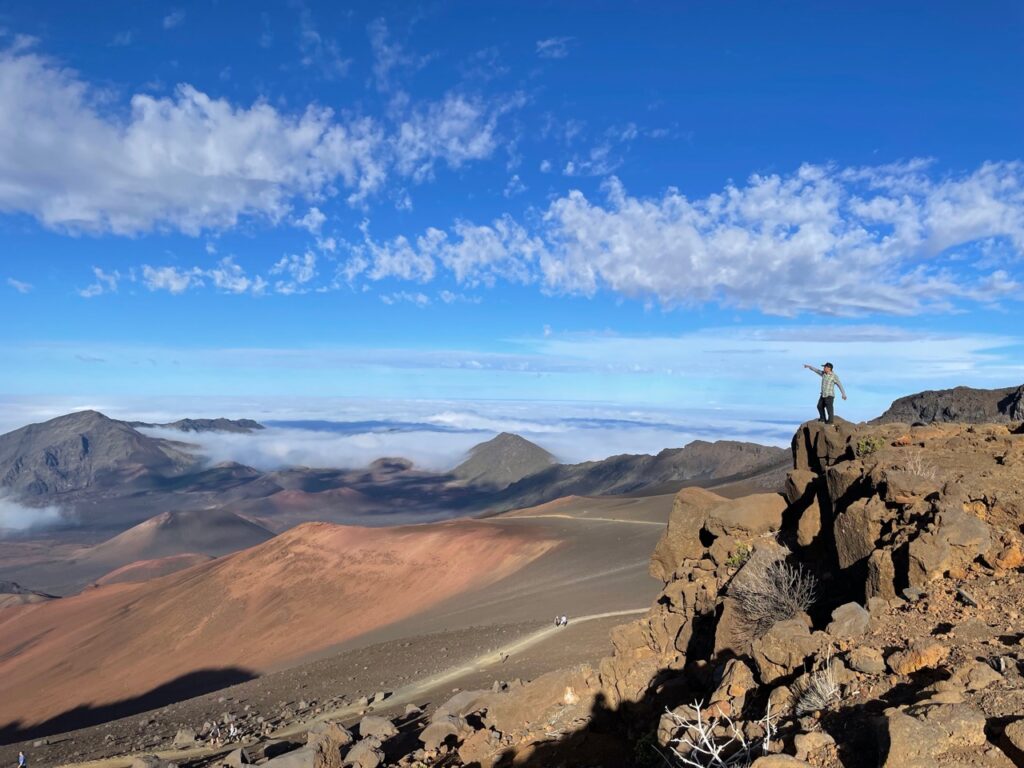 It's also really cold up there! We thought we had bundled up enough, but soon found that we could have used two or three more layers.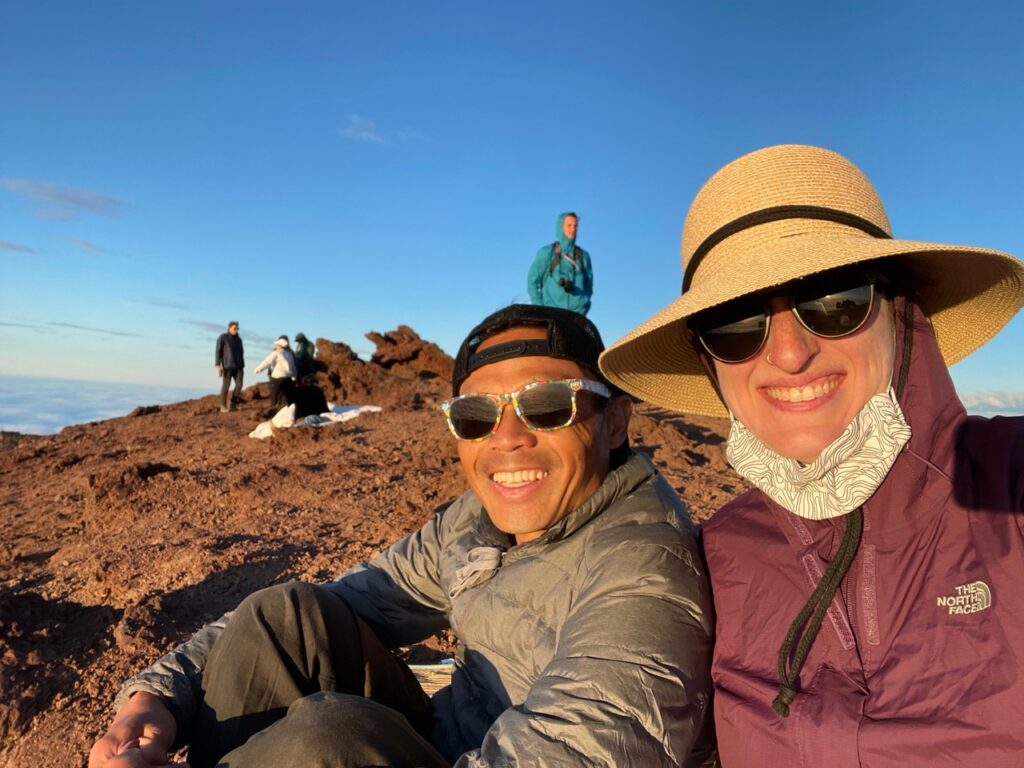 Seeing the sunset from the summit of Haleakala was just incredible. You are literally above the clouds, looking out onto an otherworldly scene. Photos and videos can't really capture it. But here's a taste.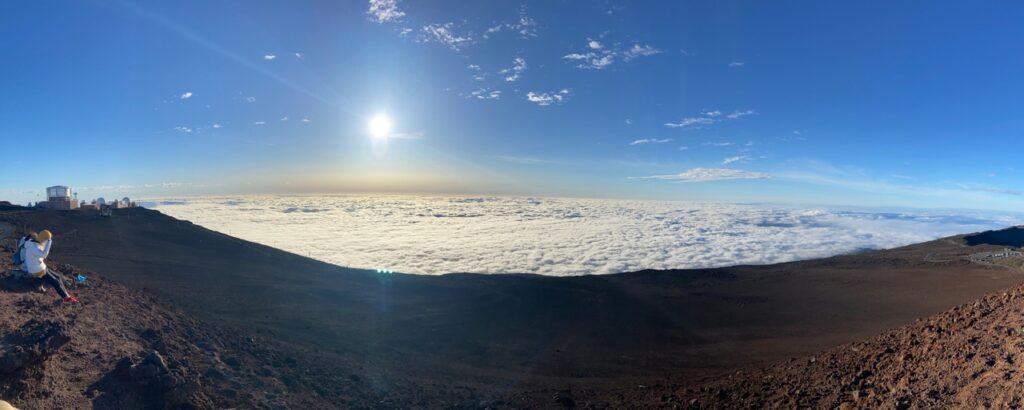 There were many incredible sights we visited on the Road to Hana: a lush arboretum, mysterious lava tubes, lush forests and lovely beaches. The highlights for me were the dazzling Wailea Falls and the pools of Oheo.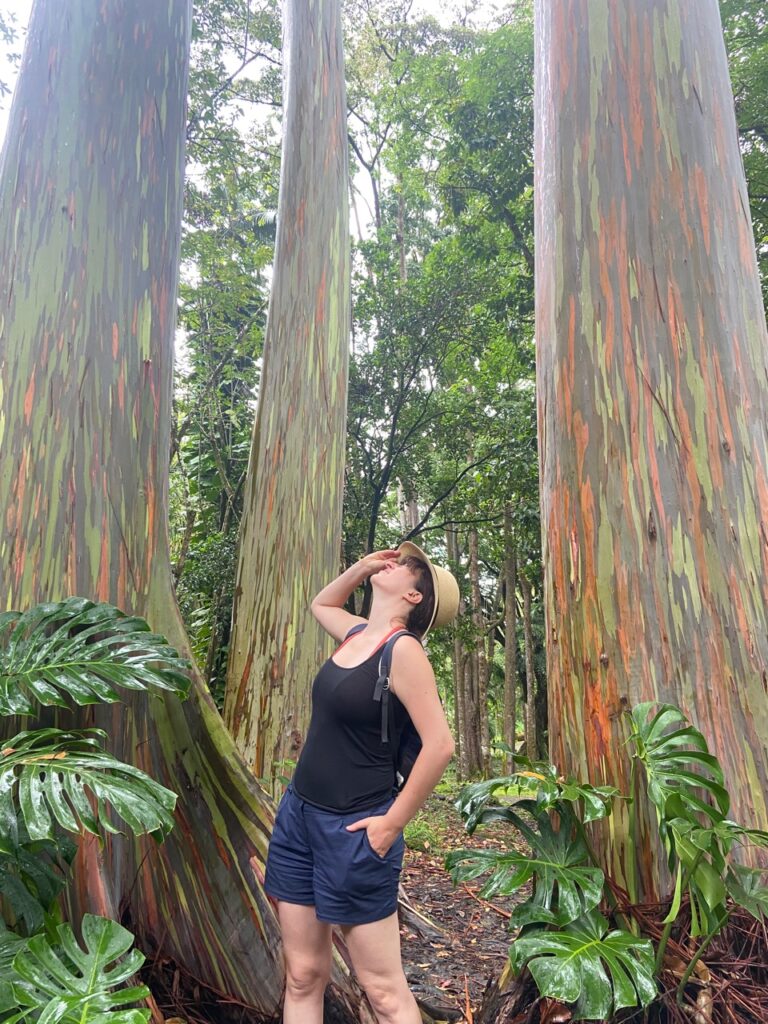 Let's Dance
Traveling with Hanah means that dancing is top of the agenda. We actually took an arduous trip around the island for several hours just to visit the grave of Charles Lindbergh.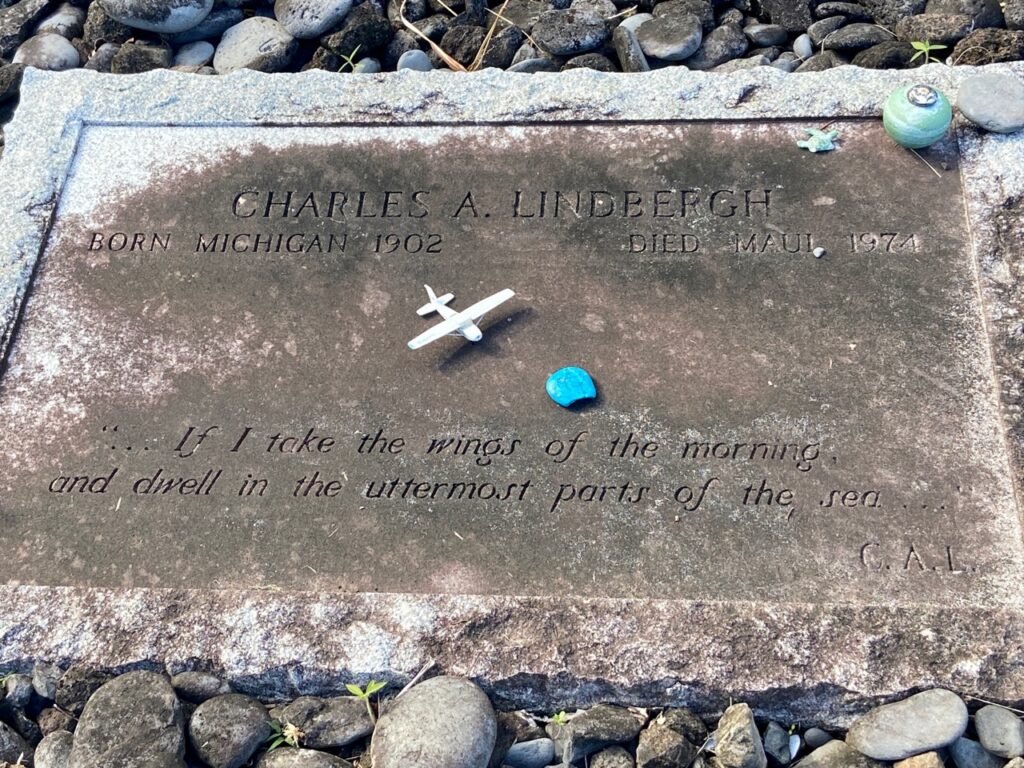 The cemetery was empty save for one friendly kitty.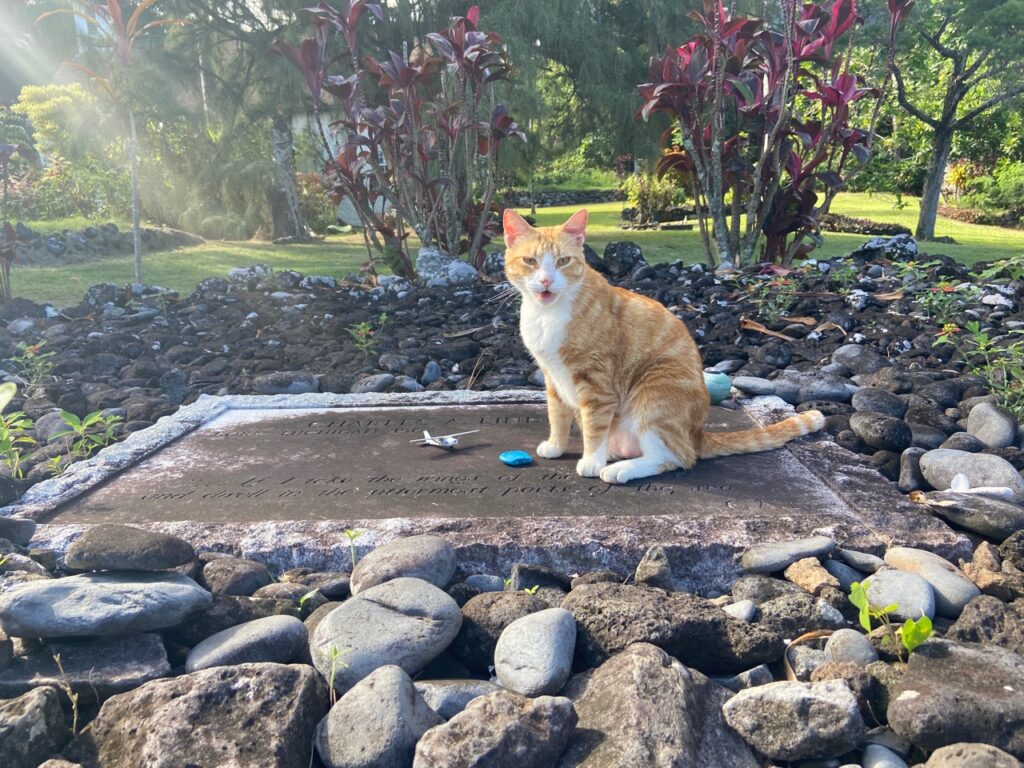 So we set up a speaker and did a little lindy hop near the grave of the man for whom lindy hop was named.
We also made some new friends on the island and did a little lindy hop lesson, followed by some actual social dancing. It was crazy partner dancing with strangers after more than a year of sheltering in place!
I also got in a little skate dancing, because of course I brought my skates. A local skater clued me in to the smooth pavement outside of the War Memorial Complex. Sadly there were no skate meetups that I could find. But it felt great to get my skate on a couple of times there.
Foodie Fun
Eating all the local treats was another top priority of ours, of course. We ate so well during our time there.
OI all our meals, the Filipino fusion food at Joey's Kitchen in Napili was our favorite. A chill, home-y spot, the food was definitely some of the tastiest modern Filipino cuisine I've ever had. Chef Joey Macadangdang makes this green "Malunggay" pancit that indescribably good. Other standouts included tender short ribs, pork pinakbet, adobo fried rice, and a tall glass of halo-halo to round out the meal.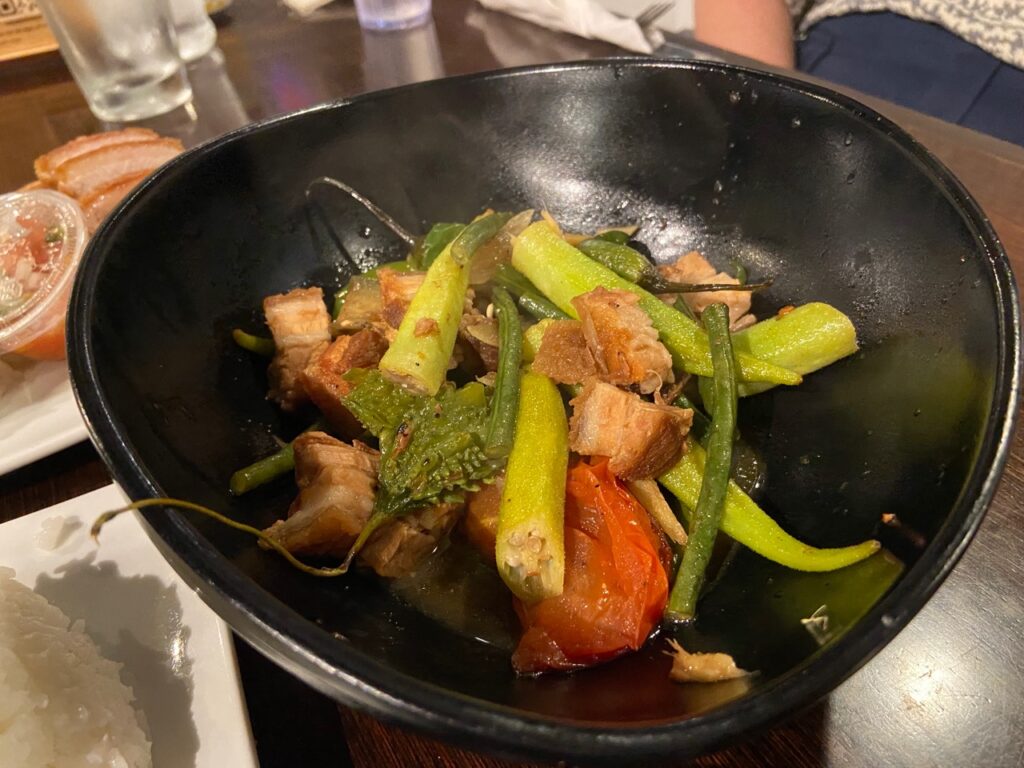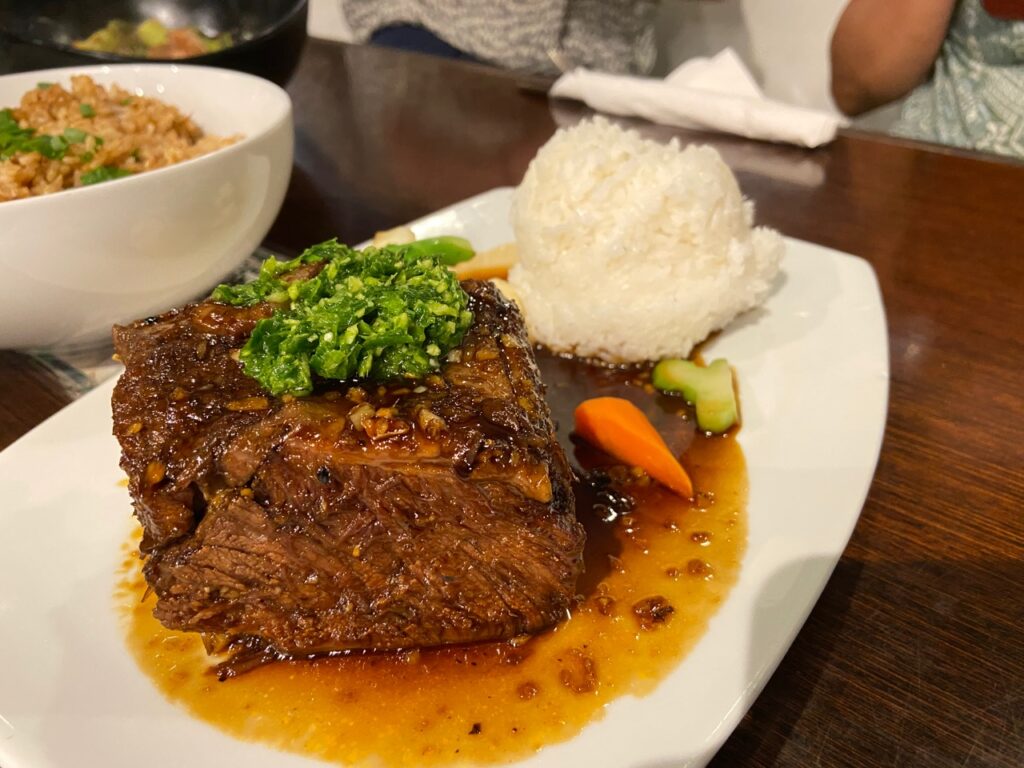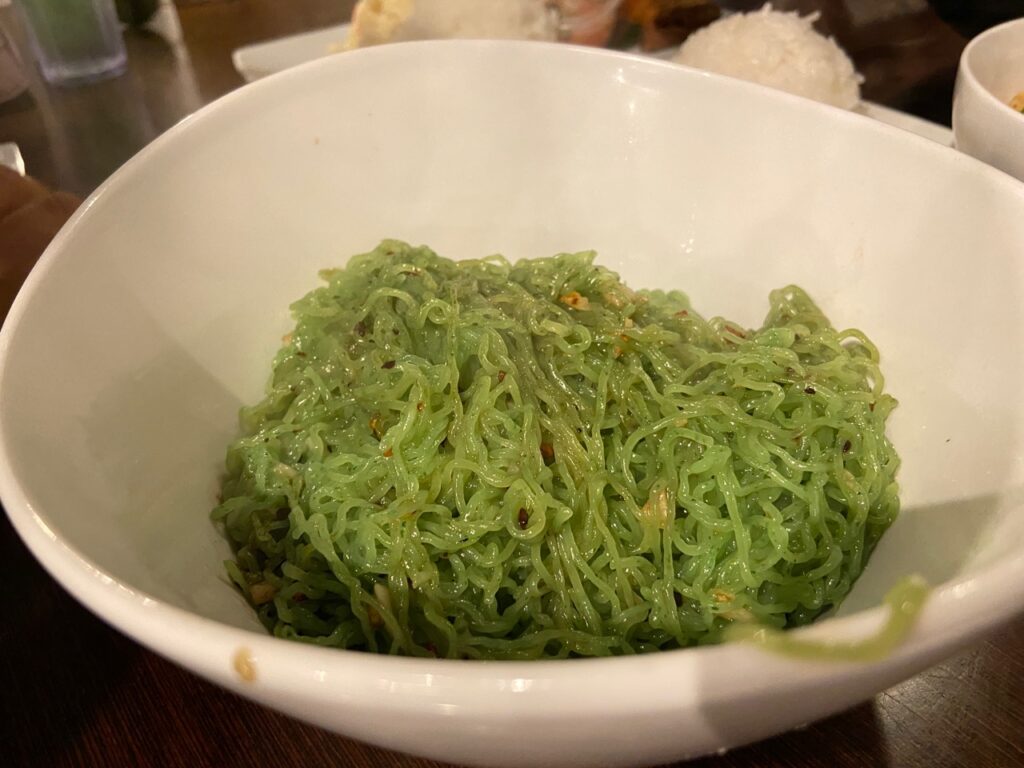 We even got to chat with Chef Joey!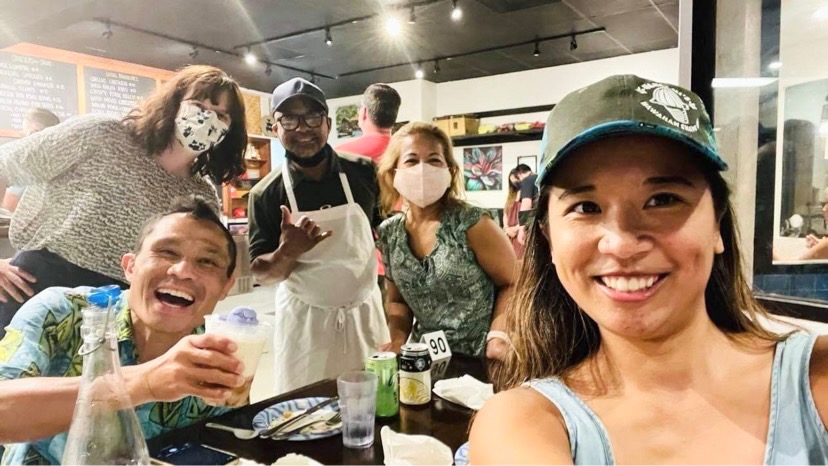 A close second was our meal at Feast at Lele, one of the most famous luaus on the island. A culinary and cultural tour of Polynesia, Feast at Lele takes place right by the water in Lahaina. Each course focuses on a specific country, from Hawaii to Samoa, Aotearoa (New Zeland) and Tahiti. During your meal, dancers and musicians perform pieces from that region. Seeing an Aotearoan Haka and poi fire-spinning done in person was just incredible.
Hanah and I of course had to get up during the intermissions and do our own dancing. The other audience members enjoyed our own silly lindy hopping, even if the attention and applause embarrassed Hanah.
A multi-course meal with dishes from different island cultures, dancing, music, all by the ocean as the sun fades. Who could ask for more?
Other wonderful treats:
Shave ice from Ululani's — as good as everyone says it is!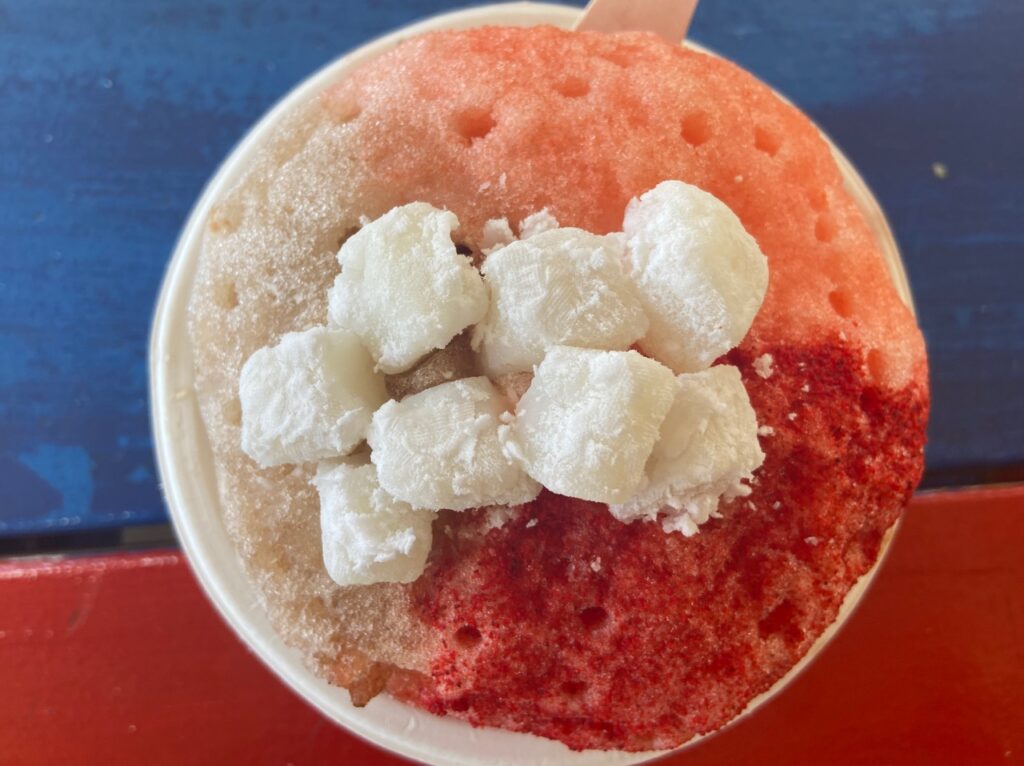 Super fresh poke from Eskimo Candy and Foodland. MMMM.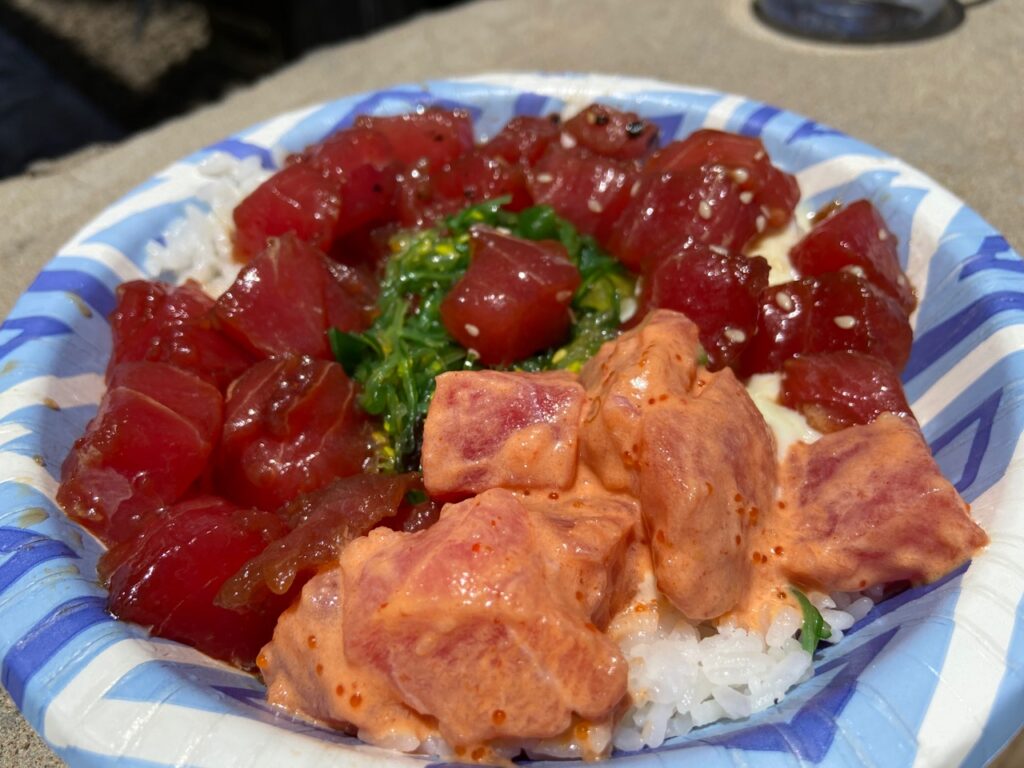 Pie from Leoda's near Lahaina. Here's banana cream and pineapple macadamia nut. Both were amazing.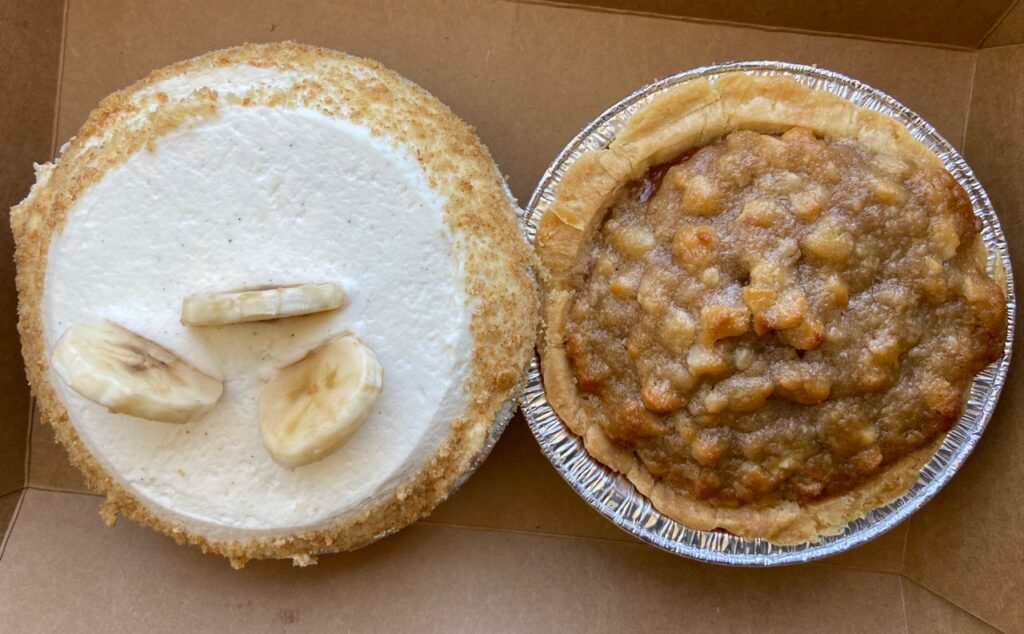 Malasadas! All the malasadas!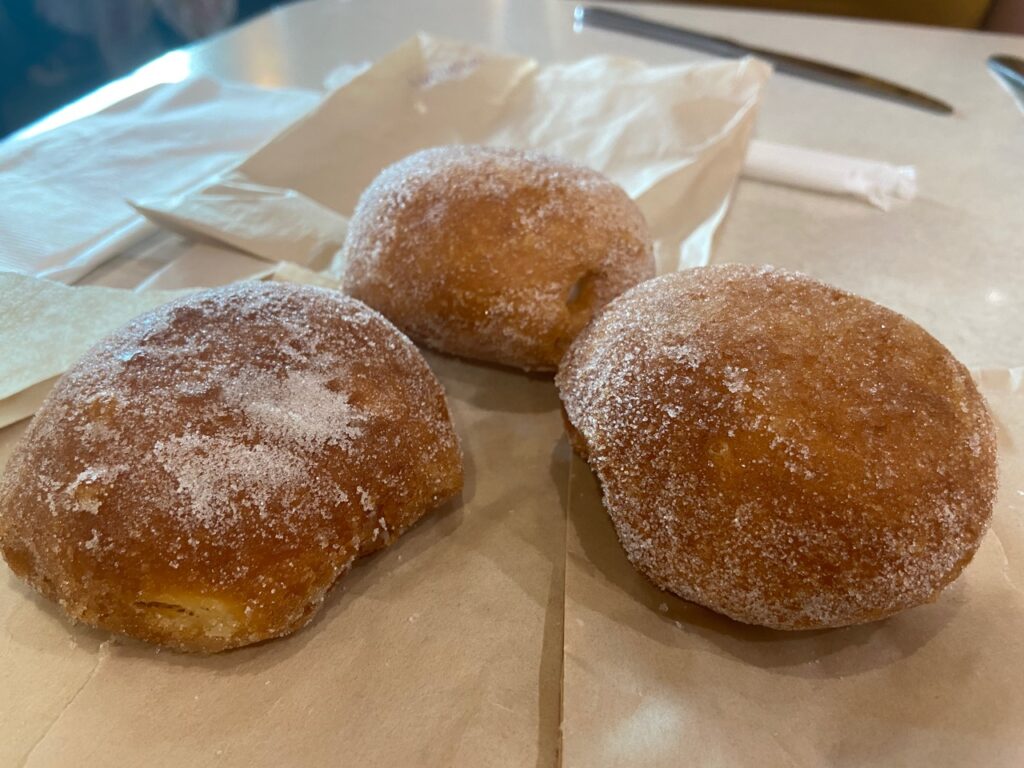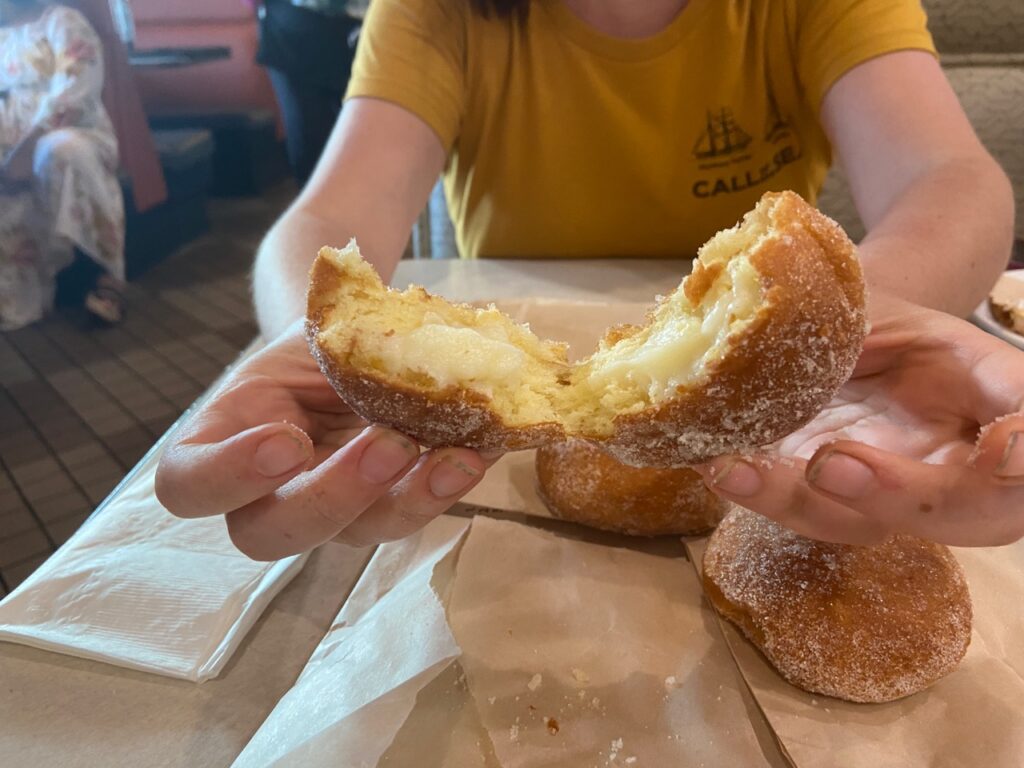 Fish tacos! The ones from Paia Fish Market were my favorite.
Fun with Friends
Seeing friends on Maui was such a treat!
Our good friend Auey happened to be there at around the same time. We had a delightful day with her and her partner Haje in Haanapali.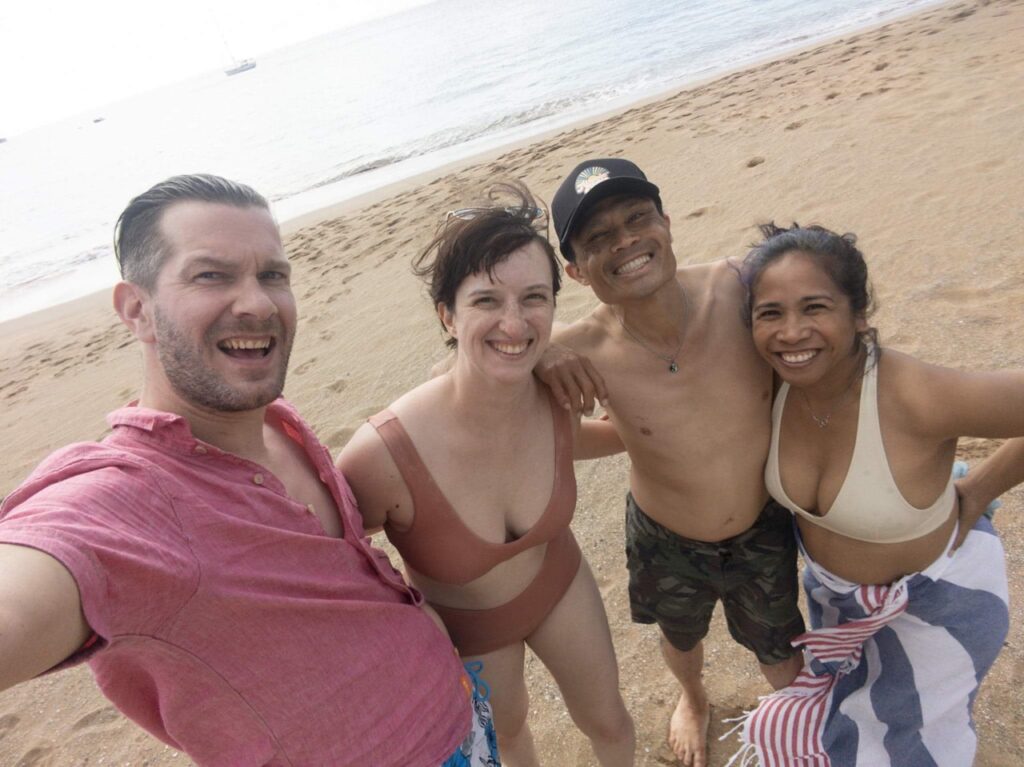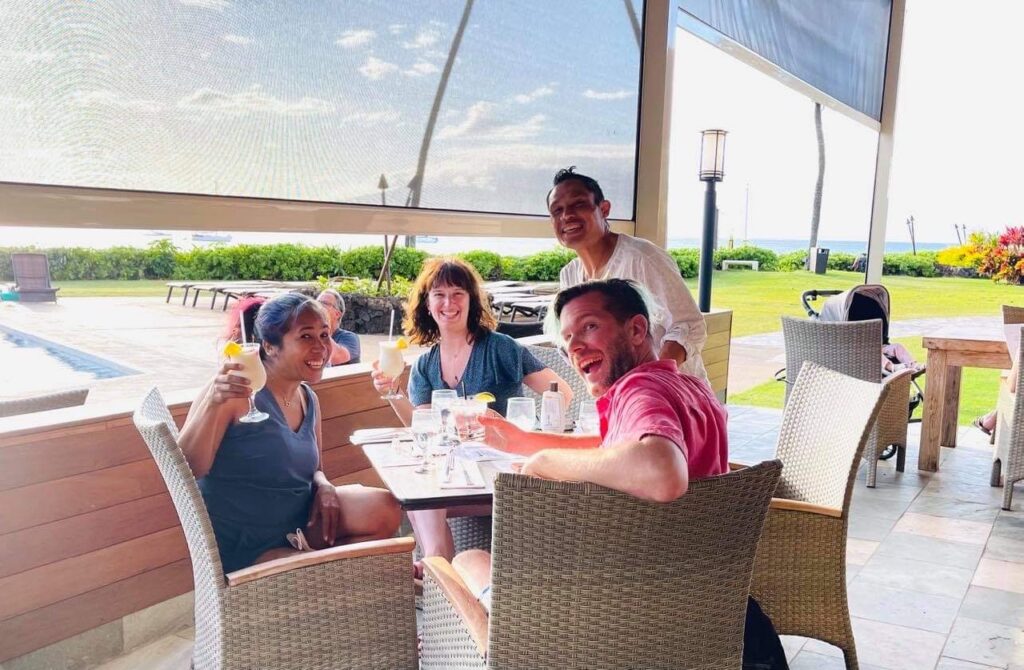 Another friend Monchette actually recently moved to Maui, to the historic town of Lahaina. She was kind enough to give us a walking tour of her neighborhood, show us her favorite spots, and take us to Joey's Kitchen. We spent another incredible day with her relaxing at Baby Beach near her house.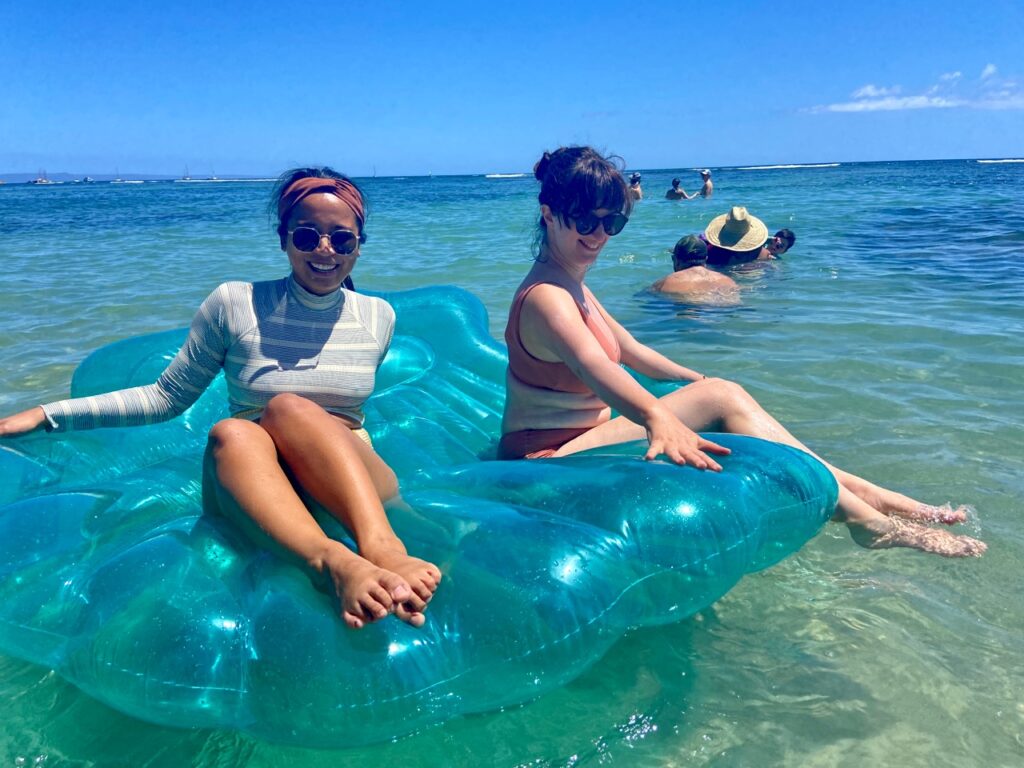 Overall, Maui was everything I had hoped it would be. I'm so lucky to have my friend Hanah to share adventures like this with. I feel so blessed.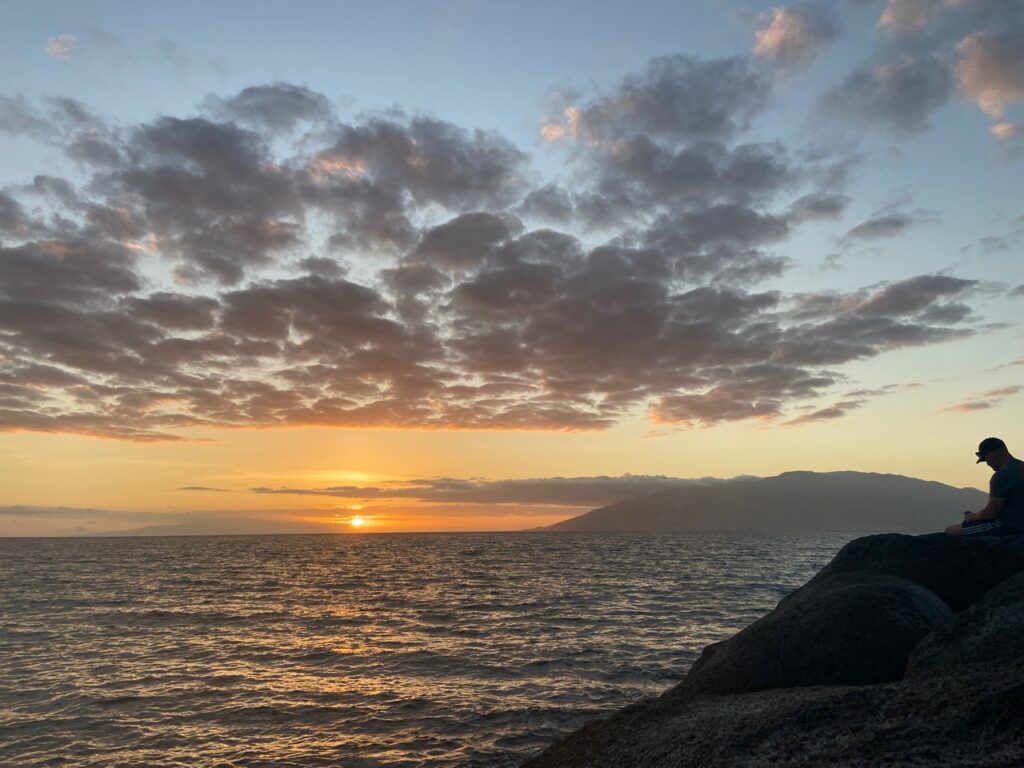 Now of course I am wondering what other islands I want to visit in Hawaii. Honolulu, anyone?