A few months ago, my mom gave me an old ice cream maker that she never used. I do enjoy ice cream, but am not as passionate about it as I am about French pastry or Korean fried chicken, for example. That said, the idea of making my own ice cream did seem like a fun challenge.
I learned that making ice cream is basically learning how to make a good custard. So gaining mastery of eggs, milk, sugar, and various flavorings.
So far, I've made four kinds of ice cream, with varying success. In roughly ascending order of yumminess: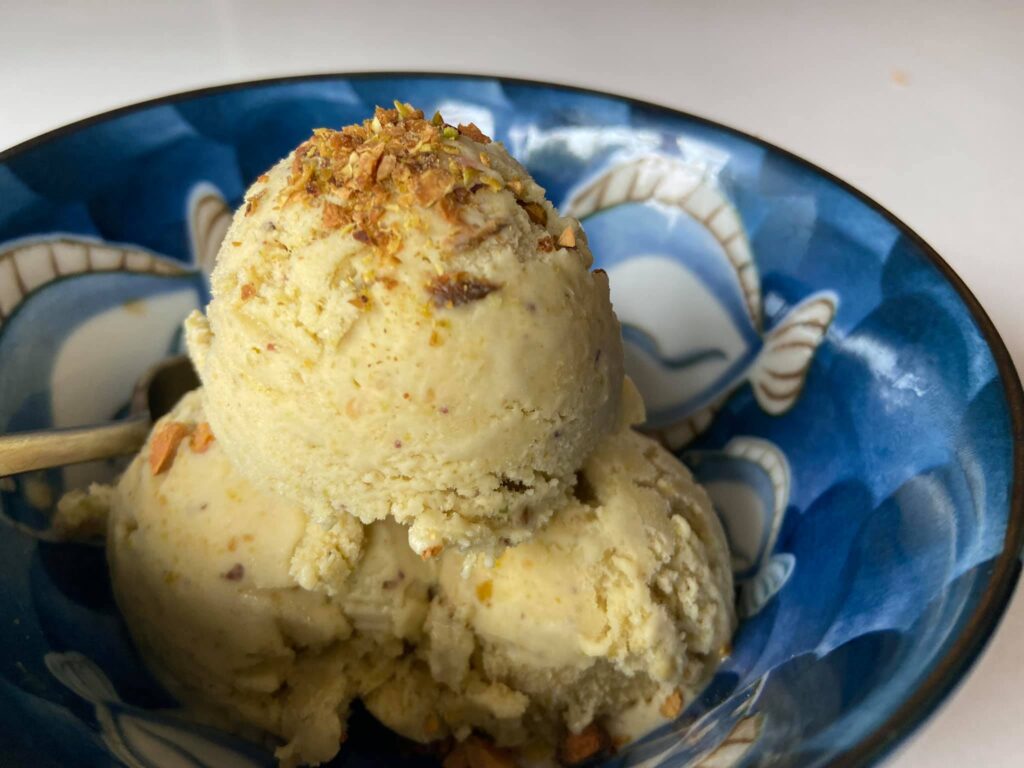 Pistachio — very nutty and balanced, but not creamy enough
Chocolate — extremely fudgy and rich, perhaps too rich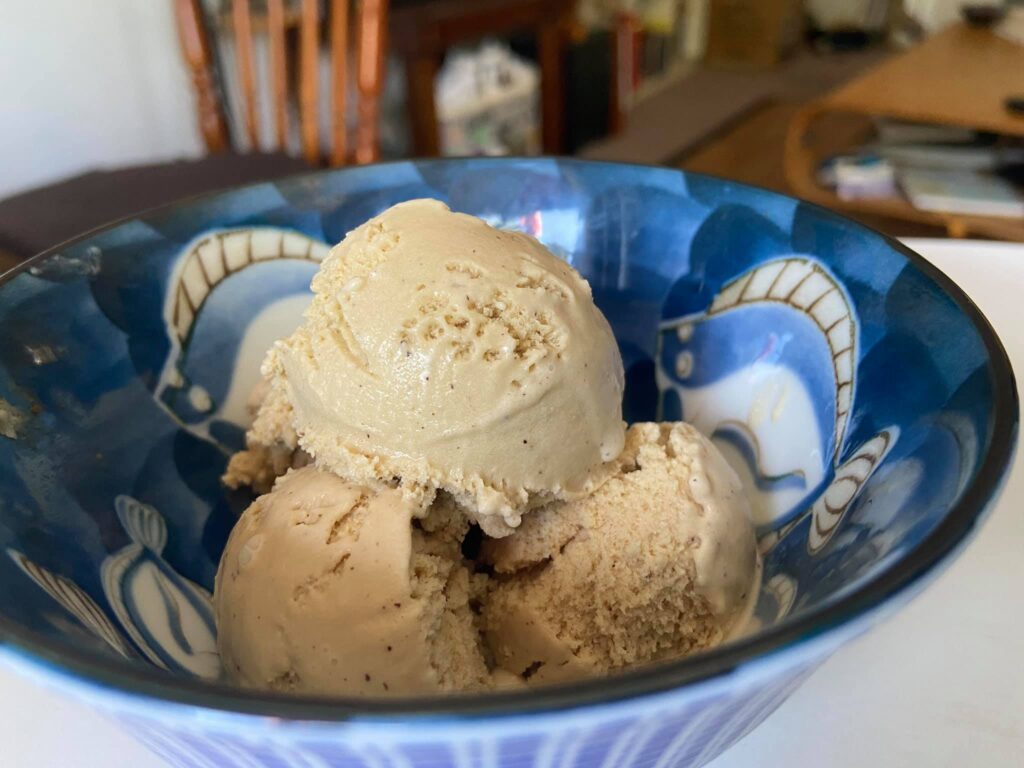 Coffee — quite dark and complex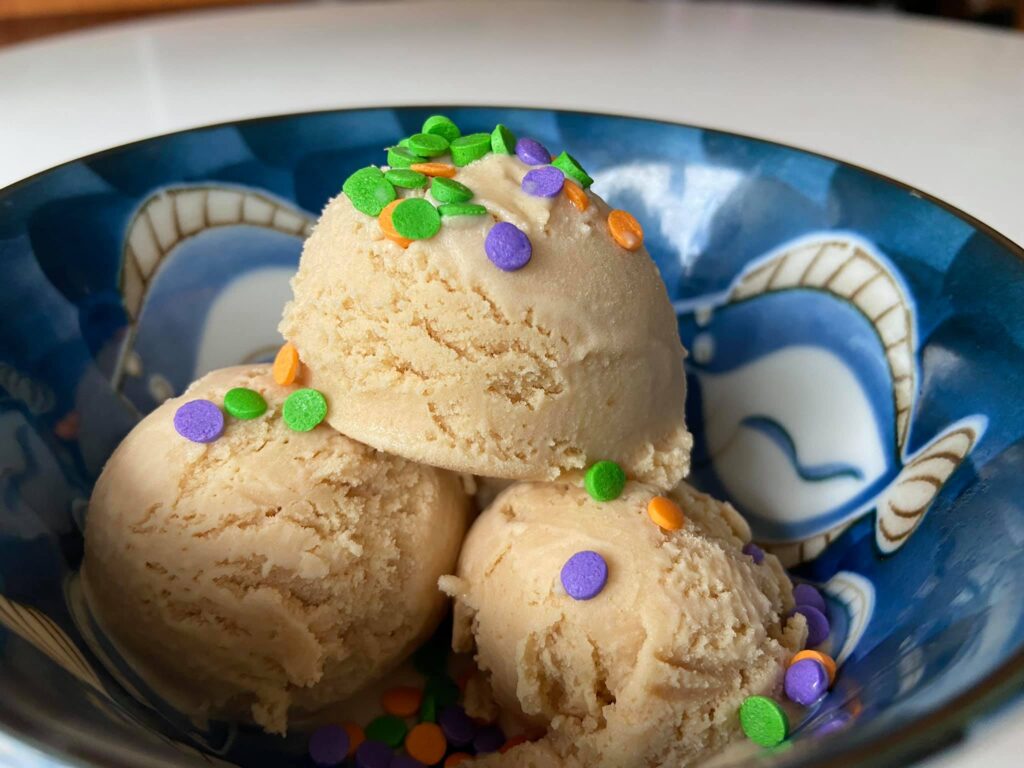 Peanut butter — took two tries to get this one right, but worth it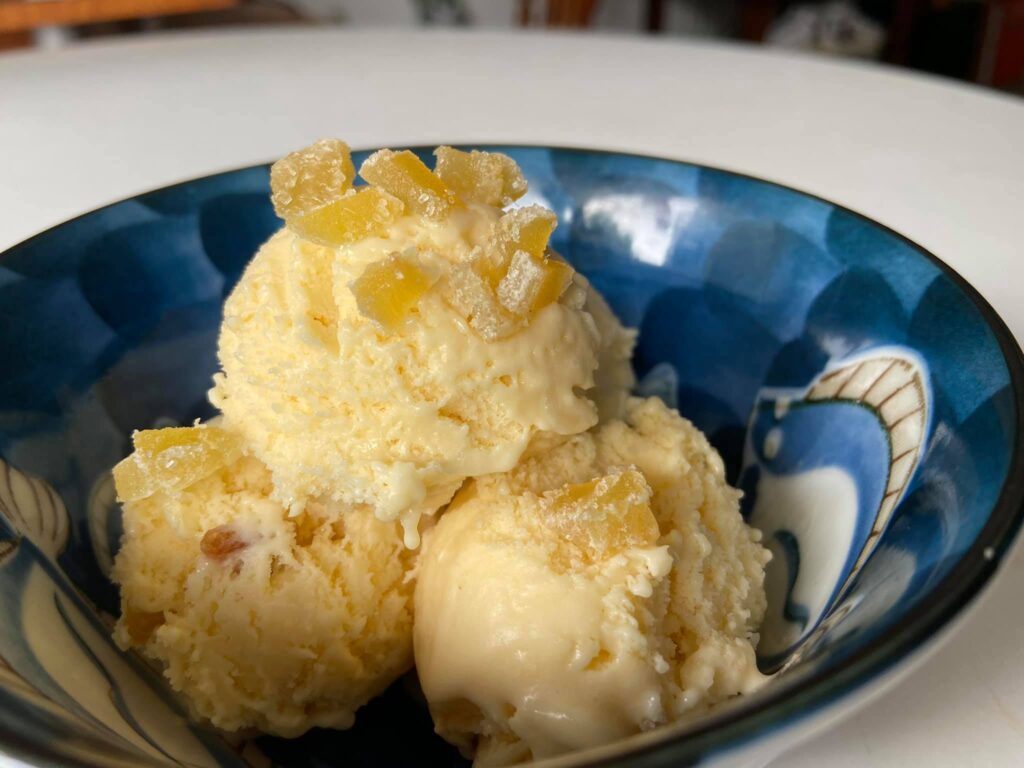 Coconut-ginger — out the gate my overall favorite. Perfect flavor combination with lots of interesting textures.
I'm pretty satisfied with my experiments to date. It's good to know that I can bust out some ice cream if desired for a party, to use in a recipe, or just because.